Wimbledon Vegas
October 2, 2023
---
What and Where is Wimbledon Vegas Condos?
Wimbledon Las Vegas Condos
The Wimbledon Tennis Club is a luxurious high rise condo tower located only a few minutes away from the famous Las Vegas Strip. Besides the great location, this condo tower has plenty to offer to tennis enthusiasts as well as anyone looking for a luxurious home with panoramic views and stunning amenities nearby. First and foremost, this condo community includes great tennis facilities for professional and recreational practice, which is why it is called the Wimbledon Tennis Club. Besides numerous amenities and sports facilities, the community offers 24 hour security, which is one of the most important items on most buyers' lists of requirements.


Buyers who look for Wimbledon Vegas may also be interested in viewing similar properties in Turnberry Towers, Sky Las Vegas Condos & MGM Signature Condos.
🏢 See Wimbledon Vegas Condos for Sale ⬆️
Wimbledon Las Vegas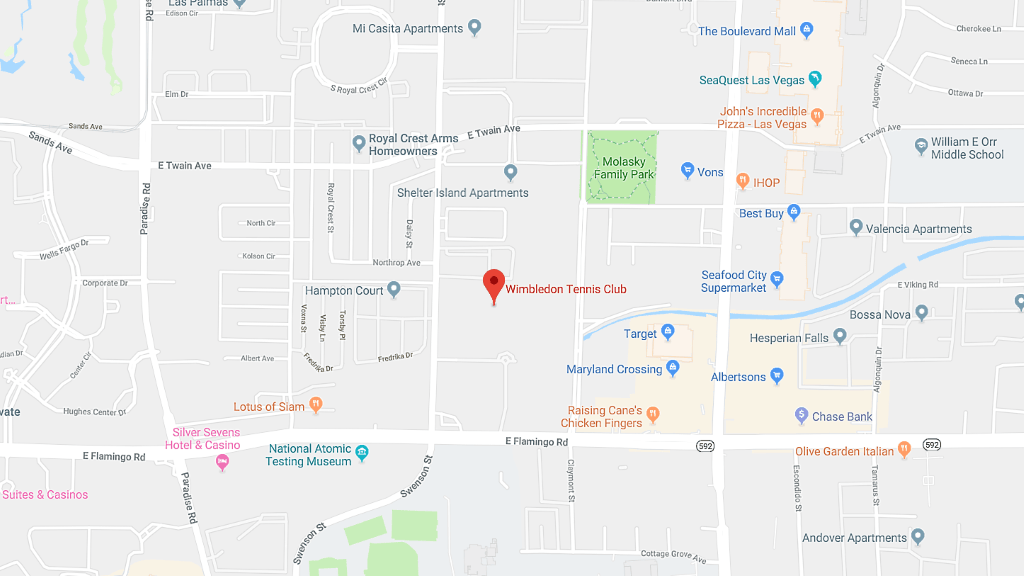 Other than fully equipped tennis courts and sports fields, the residents of the Wimbledon Las Vegas Condos have full access to the large clubhouse located within the community. The clubhouse features numerous amenities, among which you will find a game room where you can play billiards with friends and family, as well as a pool area with designated spa space. Since the community was primarily designed for tennis players and people who are serious about sports, it includes a fully equipped fitness center where the residents can get their daily workouts done. All residents of the Wimbledon Las Vegas high rise condos have unlimited access to the fitness center and tennis courts within the complex.
Wimbledon Condos
When it comes to the high rise condos, it is important to mention that the complex was built way back in 1970s. Even though it was renovated to meet today's standards of modern living, the complex still displays the historic architectural style and design. The only difference is that the high rises now fit all standards of luxurious living in the center of Las Vegas. The apartments range in size from 1080 square feet to around 1500 square feet of living surface. Each high rise offers beautiful panoramic views, even though the picture you will see through the window depends on what floor is the apartment located on.
Pool
Tennis
Parking Garage
24 Hour Security
Each Wimbledon high rise condo features open floor plans with plenty of living space, including large and spacious kitchens, along with luxurious spa-like bathrooms. The kitchens are equipped with state of the art appliances as well. The residents of the tower have access to covered parking to park their vehicles in a secure environment. Furthermore, it is important to emphasize the great location of the Wimbledon High Rise condo complex, which allows residents easy access to a list of important facilities within Las Vegas. The tower is located near the University of Las Vegas, the Sunrise Hospital, as well as the airport for those who travel frequently.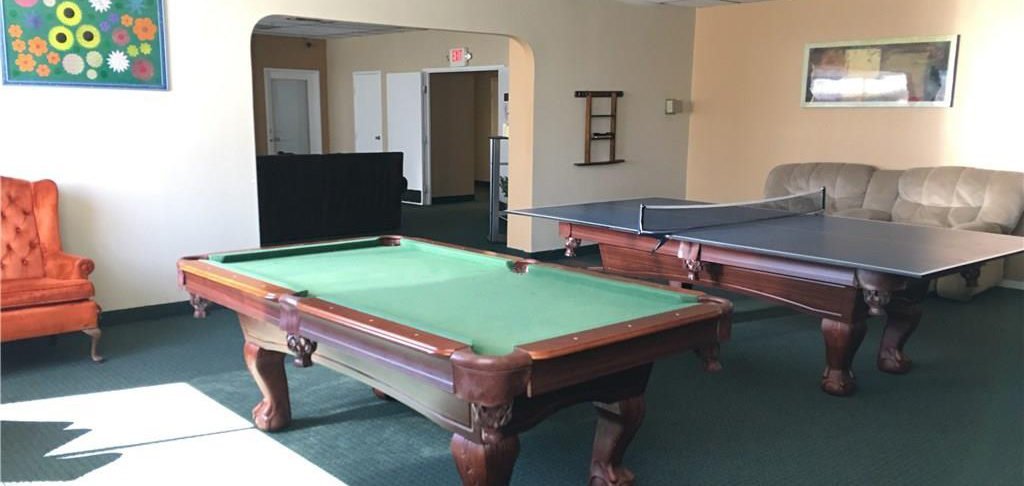 This high rise complex is the most suitable home for serious tennis players who are looking for a place where they can train and relax every day. Besides the workout facilities within the complex, the residents can take a short drive to one of the neighboring communities and visit different workout clubs and world-class golf courses as well. Those who are looking for entertainment will find a fair share of venues and facilities at the Strip, which is located only a few minutes away from the condo tower. The strip features different kinds of amenities, including world-class restaurants and dining areas, among which is the famous Gordon Ramsay Burger place.
"After watching the various shows by Gordon Ramsay, we wanted to try this place and see how good his food was. And we were not disappointed after a 20-minute wait in line. We started with the jalapeno poppers, which are a variety with a surprise. They are hot, but so tasty! The truffle fries are really good with the various sauces, and the brittania burger with mango chutney is small but also provides a mix between hot and sweet taste. The restaurant has a vibey ambiance to it and I recommend it to anyone who enjoys gourmet food by a world-renowned chef." - Yelp.com Reviewer
Condos for Sale in Wimbledon Tennis Club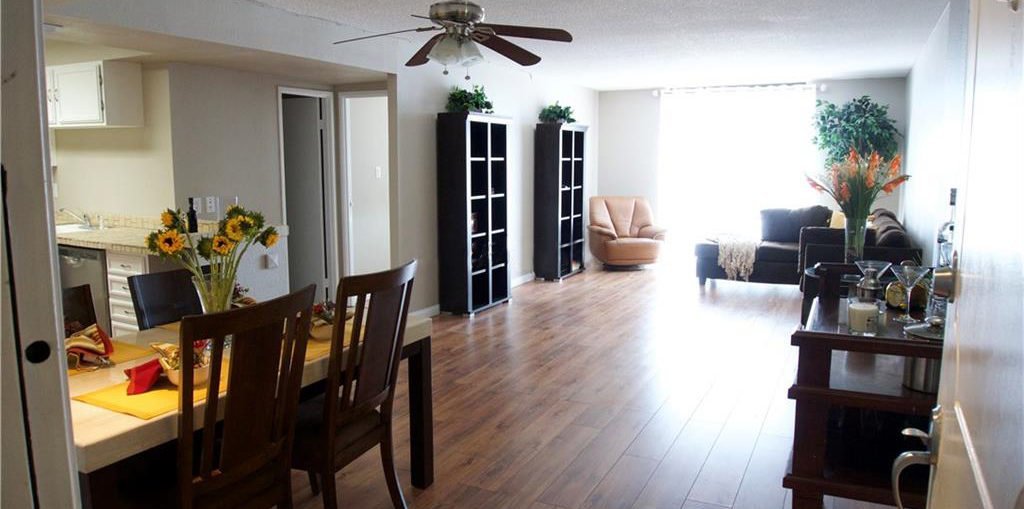 Places such as the Caesars Palace and MGM Grand offer both dining and entertainment opportunities, ranging from multi-purpose rooms to large gambling spaces. Another important location situated near the Wimbledon Las Vegas high rise condo tower is the Las Vegas Boulevard, which features plenty of shopping and dining sites as well. One can visit the Las Vegas Boulevard to shop at the famous Mandalay Place or take a bite of the most delicious pizza at Slice of Vegas, one of the most popular pizza places in all of Las Vegas. The area offers plenty of shopping sites where the residents can shop for luxurious brands or premium outlets. Either way, there are so many amenities and facilities located in close proximity to the Wimbledon Las Vegas high rise condo complex that you won't run out of things to do even if you visited a different place each night.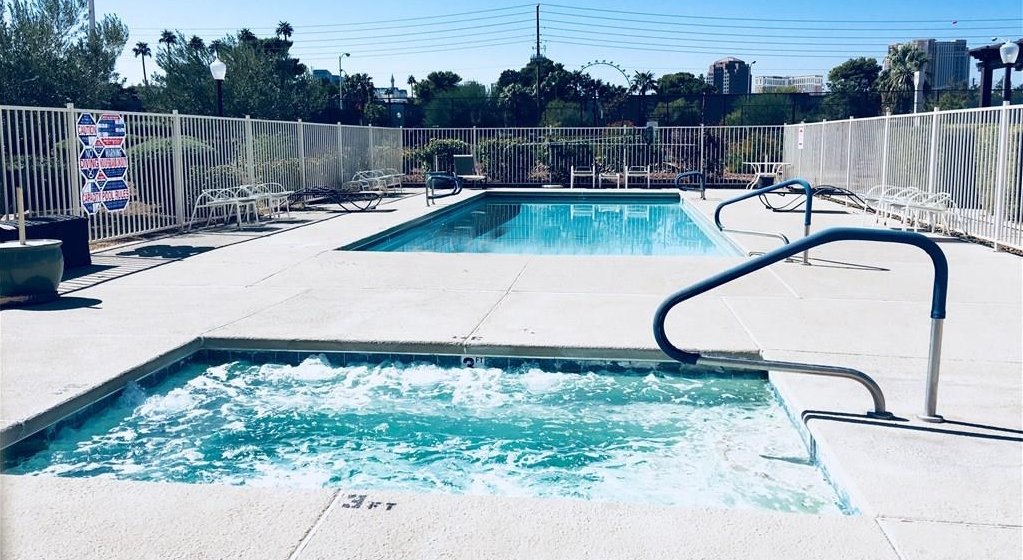 One of such places is the University of Las Vegas Thomas and Mack Center located just down the street from the high rise tower. The center offers a wide range of interesting amenities and activities one can pick up at any time of the day, including Supercross, Disney on Ice, as well as watch events such as UNLV Basketball, MMA matches, and PBR Rodeo as well. Another interesting place that the residents of the complex can visit is the Hawaiian Marketplace, which is a large shopping area that stretches across 80 000 square feet of surface. The area features shopping venues decorated with the unique island style in mind.

"The purpose of our trip here was NBA Summer League basketball. Hiroko saw the games from Orlando on TV and thought we would be in a small venue like the ones on TV from Florida. Boy was she ever surprise to see a University basketball arena the same size as Oracle. This venue is much better than Oracle or many of the other basketball arenas save the "Round Ball Temple" called Madison Square Garden. (Pity the Knicks suck so badly. Speaking of 'sucks badly' the GS Warrior teAam was dreadful with their shooting and lost badly to the Cleveland Cavaliers' wannabe team members. The best (as in most competitive) game we saw yesterday was Houston Rockets vs. Phoenix Suns. We saw some really good raw talent and excellent shooting from both squads." - TripAdvisor
Las Vegas Condos in Wimbledon Club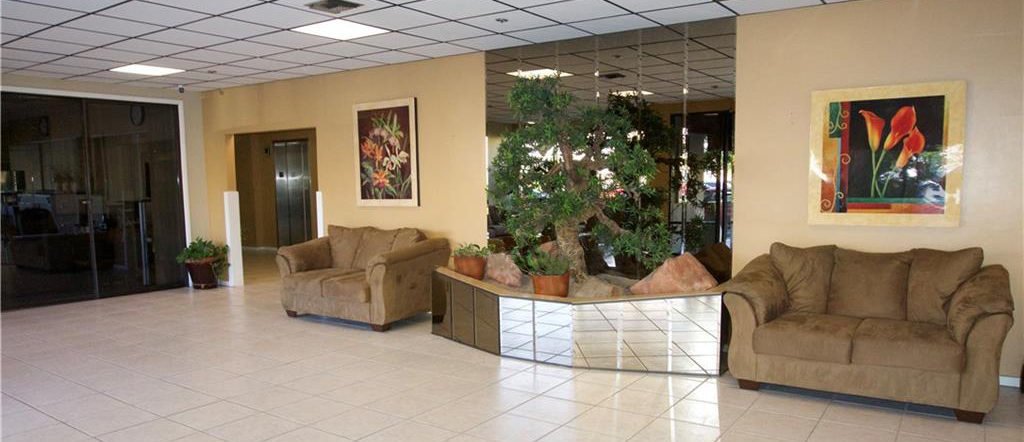 Overall, the Wimbledon High Rise condo complex located in the center of Las Vegas is one of the best complexes for professional and recreational tennis players. Besides spacious floor plans and stunning panoramic views, the high rises offer state of the art appliances and modern design in the heart of Las Vegas. Let's not forget that the entire Wimbledon complex is under 24 hour surveillance, which ensures complete safety and security. Therefore, the residents of the complex can enjoy complete security within the complex. Overall, these high rise condos are the perfect choice for serious tennis players who want to dedicate their time to training and improving their skills at fully equipped courts and fitness facilities. However, you don't have to be a professional tennis player to reside in one of these luxurious condo units. Besides the tennis amenities, one can have fun at the spacious clubhouse featuring game rooms, pools, and spa areas. The residents can also take a short drive and enjoy a wide variety of amenities outside the premises of the complex. Either way, living in one of these high rise units offers a taste of luxurious yet active lifestyle suitable for tennis players and sports players in general.
○ We specialize in Wimbledon Las Vegas Homes for Sale Call 702-882-8240