Westwood Village
We Specialize in Westwood Village Homes
ℹ️ More Information
Westwood Village
October 2, 2023
---
What and Where is Westwood Village Homes?
Westwood Village Homes
Westwood Village is a community in constant development, located in Henderson, Nevada. This vibrant and unique community that welcomes everyone dates back from 1995 and significantly developed over the years.
Individuals researching Westwood Village might find value in exploring similar properties listed in Henderson NV Homes for Sale, Green Valley Nevada Homes for Sale and Homes for Sale in QueensRidge Las Vegas.
🏠 See Westwood Village Homes for Sale ⬆️
Westwood Village Homes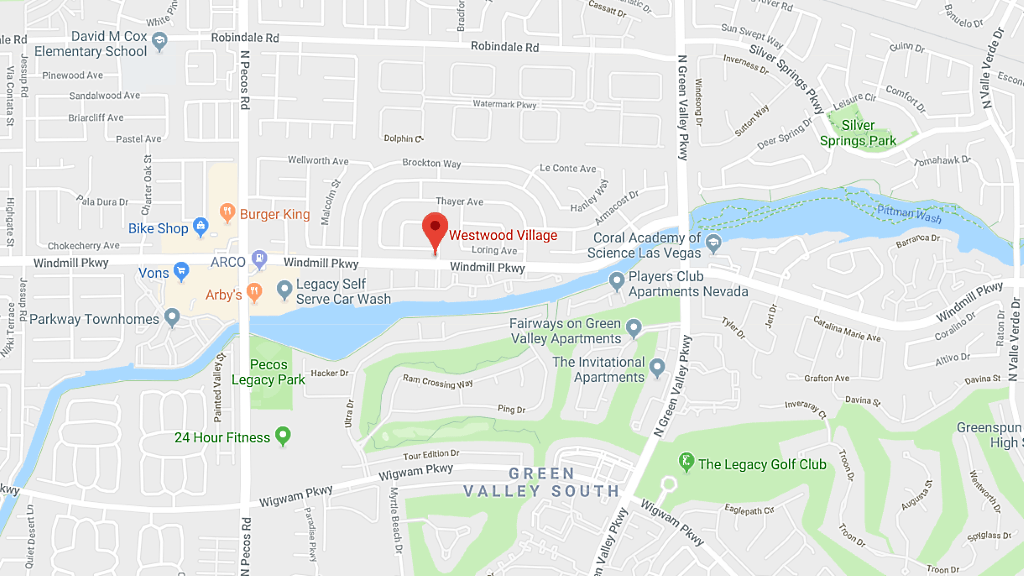 Location - Since it is a neighborhood located in Green Valley - the upscale neighborhood of Henderson, Westwood VIllage has a very convenient location.This valued community has easy reach to top-notch schools, shopping and entertainment opportunities.Within just a short drive, Downtown Las Vegas and the Las Vegas can quickly be accessed by the residents of this community.
Westwood Village Community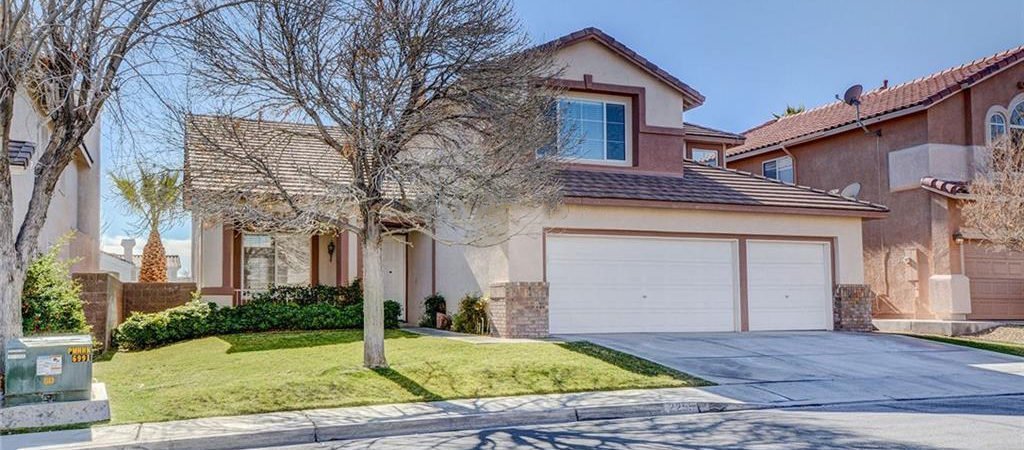 Being located in Henderson, Nevada, there are several important benefits characteristic for this area that should be considered:
Low Crime Rate - One very important thing that contributes to the attractiveness of Henderson as a place to live is the significant low crime rate. In 2011, Henderson was named as the second safest city in USA by Forbes magazine.The incredible low crime rate definitely makes Henderson and its neighborhoods and communities a great place to live and work.
Henderson Nevada Real Estate VIDEO




Convenient Location - Many residents consider the city's proximity as another benefit of living in Henderson. There is an easy access to all of those who want to experience the glitz and glam of the fabulous Las Vegas sometimes. Residents enjoy this simply because they can travel to Las Vegas anytime they want to have a great time and come back to the quiet and peaceful life in Henderson.
Climate - Throughout the year, the temperature in Henderson varies varies from 37°F to 106°F and is rarely below 30°F or above 112°F. There is plenty of sunshine throughout the year, however, daytime temperatures during the summer can get very high, but evening can be very comfortable usually dropping down into the 70s or 80s.
Homes for Sale in Westwood Village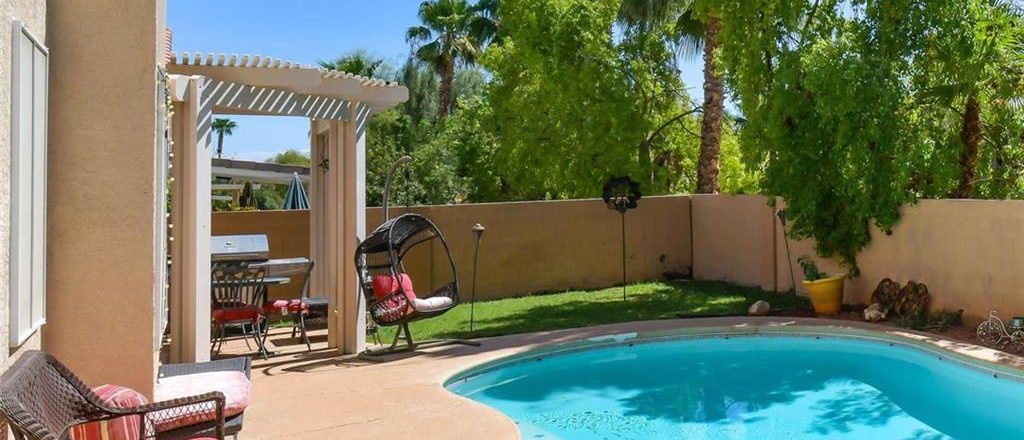 Cost of Living - Compared to the other parts of the country, the cost of living in Henderson and its communities is relatively low. Considering all the benefits that the city offers, the low cost of living is a very impressive advantage. Indeed, residents live in a fantastic place located next to a major city without the necessity to pay huge amount of money for housing, groceries or other everyday expenses.
Westwood Village community mainly features midsize homes which are competitively priced. Known as a perfect master-planned family neighborhood, the community consists of two story brick houses which are very well maintained, although, date back from the late 90s. There are around 743 home sites available with a number of floor plans to choose. Depending on the house size,ranging from 1 400-3 551 sq feet, the house price starts at $280 000.Mainly the homes in this community feature 3 bedrooms and 2 bathrooms, however, larger homes feature 5 bedrooms, 3-1/ 2 bathrooms. The homes plans in this community are mostly two-car or three-car garages. Many houses can be found with uniquely designed upgrades such as: covered patios, sparkling swimming pools and granite counters.
Pecos Legacy Park - The Pecos Legacy Park is awesome place, where Westwood Village residents can spend their time planned for recreation and enjoyment. Pecos Legacy Park is 10-acre park and includes variety of amenities that provide excitement and entertainment for its visitors. Some of the amenities that this park features are the following:lighted ball fields, barbecues, lighted basketball courts, covered picnic shelters, lighted horseshoe pits, open grass area, picnic tables, playground, restrooms, lighted tennis courts, pittman wash trail access, lighted volleyball courts.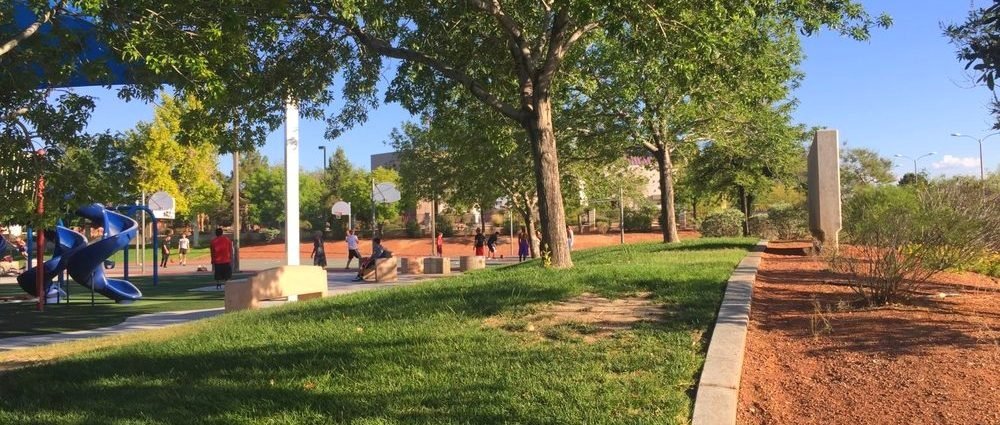 "My favorite park-- though that's probably because it's right in my backyard. When you're driving past it on Pecos, Legacy Park looks pretty small but it's actually a decent-sized park with great amenities. Playground, basketball court, volleyball areas, softball diamonds, & (what I go for) lots of green grass that I use for yoga and the beautiful Pittman Wash trail for biking and running that goes on for miles runs alongside the north side of the park. Also a big plus: bathrooms are always clean and stocked with soap, which is a rarity in my experience with public recreation areas!" - Yelp.com Review
Pittman Wash Trail - The Pittman Wash Trail is another place where Westwood Village residents spend their free time doing sport and recreational activities.It is a 8.2 mile out and back trail located near Henderson, Nevada that offers the chance to see wildlife. The trail is good for all skill levels and offers a number of activity options. Dogs are also able to use this trail. The Pittman Wash Trail follows what is usually a dry wash through residential neighborhoods in Henderson, a southern suburb of Las Vegas, from Pebble Road north to the Arroyo Grande Sports Complex. The trail is paved and the wash corridor is fairly narrow.The trail features nice landscaping, benches and picnic tables, as well as water fountains and clean restrooms at Pecos Legacy Park. You will also find hiking trails, running paths and mountain bike trails down in Pitman Wash between N. Green Valley Parkway and N. Valle Verde Drive.


"A friend and I like to walk during our stays in Las Vegas. This time instead of walking the blocks around our hotel (which is off the strip and there is not much to look at!) I searched for a "scenic" trail for us to get our walking in. How refreshing to find a paved trail. It was serene, clean, and can't count out the beautiful weather. Directions were excellent and we had no trouble finding where to park. Also the notations of where the bathrooms were was a big plus. We also headed over to the North Las Vegas Wash on other days. We will definitely walk both places again on our next trip." - Triallink.com Review
Westwood Village Community Henderson Homes

Nowadays, there is a great interest in communities such as Westwood Village, especially if it has characteristics of guard-gated community. Today, people pay a great attention to find a place to live in with like-minded people or people with similar socio-economic status, a place with high-quality environment with recreational amenities and a place with high safety and security measures. Having this in mind, gated communities are an extremely attractive form of community for residents, providing highest level of residential safety and security, top-grade amenities and recreational facilities and a sense of community living and belonging felt by residents.The advantages of living in these types of communities are great and very significant for residents everyday life. A very important advantage of gated communities is the slower vehicle speed. Usually, drivers turning from busy streets to smaller neighborhoods drive fast and recklessly, which is very unsafe for children being outside. In gated communities, the drivers stop before entering the gate and become aware to reset their speed.This makes the community to be a safe place for children, joggers, dog walkers and everyone who enjoys walking. While homes and rental properties are more expensive in communities like this one, it also means that the property values will increase. One of the greatest pleasures of residents living in guard gated communities is the controlled access which means that unknown people, salesman or marketing research person have less chances to ring the doorbells.
As you can see, Westwood Village offers quite a few benefits. A place with a great location, an extremely low crime rate and affordable cost of living, is a great place to call home.
○ We specialize in Westwood Village Homes for Sale
Call 702-882-8240