Tuscany Village Henderson
Tuscany Village Henderson
October 1, 2023
---
Tuscany Village Homes for Sale in Henderson NV

Tuscany Village is a guard gated community located in Henderson between the Galleria Mall & Lake Las Vegas. The location gives it some unique views with some home on the golf course with Las Vegas strip views. This community has everything from walking trails to a fitness center and pool. It sits on a public golf course, Chimera, which is popular for its open views and quiet atmosphere.
Exploring options for Tuscany Village Henderosn? You might also want to take a look at similar properties in Homes Henderson NV, Calico Ridge Homes for Sale and Cadence Henderson Homes for Sale.
🏠 See Tuscany Village Homes for Sale ⬆️
Tuscany Henderson Real Estate Market
| | | |
| --- | --- | --- |
| Tuscany Henderson Homes for SALE | Recently SOLD | For Rent |
Homes for Sale in Tuscany Village Henderson Nevada
Are you looking forward to enjoy your life closer to Las Vegas, in a relaxed atmosphere? Then Tuscany Village homes is the best option available to consider. All people who make the decision to live in Tuscany Village homes will be provided with the opportunity to live an elegant life, filled with all facilities that are needed on a daily basis.
For example, a large number of private and public schools can be found in the neighborhood along with excellent shopping complexes. ON the other hand, plenty of recreational amenities are also provided to enjoy a stress free life. The Tuscany golf course can transform that to a unique lifestyle, which cannot be experienced anywhere else.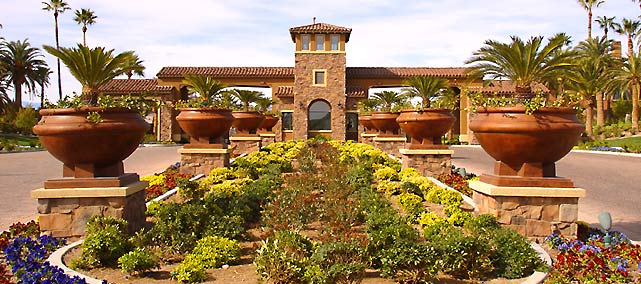 Tuscany Village Henderson NV We all love to live closer to Las Vegas as much as we can. However, we don't prefer the hassle and bustle that people living in Las Vegas have to go through. That's where the Tuscany Village homes in Henderson come into play. It has become a popular option among individuals who are looking forward to live a luxurious and a relaxed lifestyle just outside Las Vegas. The green landscapes that you can find in this community include The Canary Date Palms, which are scattered throughout the area enhanced the look and feel that are signature to this community. It starts at the gates where people passing by see a magnificent display at the gates that continues thru out the community. It is also located near the Chimera golf club and other amenities in the Las Vegas Valley.
TUSCANY VILLAGE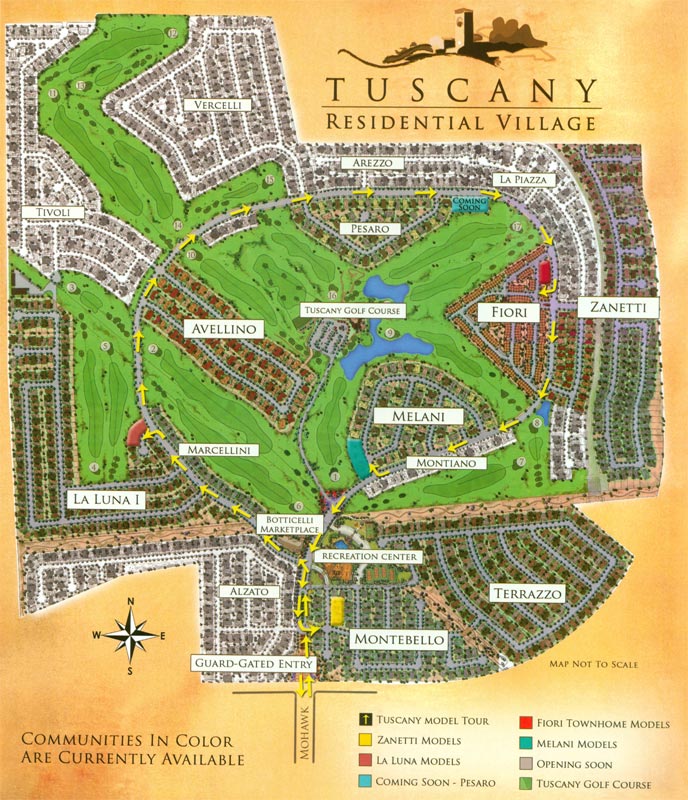 Strategic Location of Tuscany Village Community
The location of Tuscany Village community has contributed a lot towards its popularity. In fact, the community is located in between downtown Las Vegas and Lake Mead. You would be provided with a lot of facilities, which can deliver an enhanced experience than an ordinary life. Due to the location of Tuscany Village, you will be provided with convenient access to all major travel routes.

Therefore, you won't find any hassle when you are looking forward to experience the excitement offered by Las Vegas. You can enjoy every single bit of it from Tuscany Village. You just need to drive few miles to reach the 215 Beltway, which would connect you to most of the major destinations that are located across the valley. The airport is located just 25 minutes away from Tuscany Village.

Tuscany village is also conveniently located near the amazing Lake Las Vegas Resort. You can enjoy various events in the resort according to your mood and availability of time. From wine tastings to concerts, from kayaking trips to paddle-boarding, all the leisure activities that can be done on a holiday are just a drive away.


Benefits that homeowners can experience
Tuscany Village has the benefit of being not only in the #1 ranked safest city in the USA. The gate is guarded round the clock in this master planned community. Guards also patrol the whole village from time to time.

You don't need to keep any doubts in your mind about your security and the security of your loved ones after you take the decision to live in Tuscany Village community, Henderson. Tuscany Village Las Vegas is a guard gated and a patrolled community, which has strict speed limits. The speed limits are restricted to ensure the safety of your children.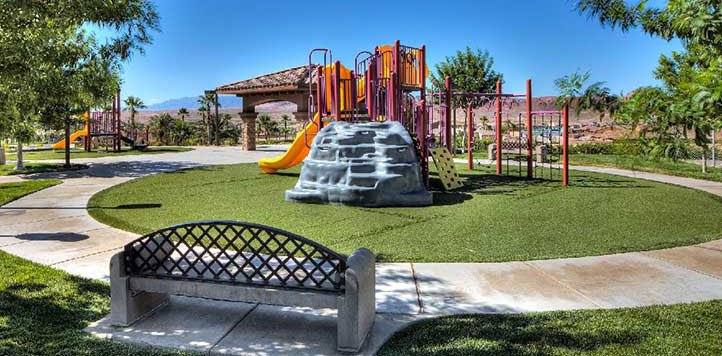 The residents of Tuscany village also get access to outdoor walking trails for leading a healthy life. Their children have a huge playground that is safe as well. The playground enables the kids to grow physically and spiritually, by playing together and bonding with other kids.

The specific spark of Las Vegas is reflected in Tuscany as well. Living in a master planned green community with nature helps you maintain a healthy life. Not only your physical health improves, your mental health also enjoys the benefits of walks and and community areas. Tuscany Village gives you a you the highest quality of life, along with the a unique Vegas scenery.

The best thing about living your life in Tuscany Village is that you will be provided with the ability to experience the championship golf course along with the clubhouse. In addition to the golf course, there are outdoor walking trails, a multi-million dollar recreation center and playgrounds. There is a 25 meter lap pool available exclusively for your use.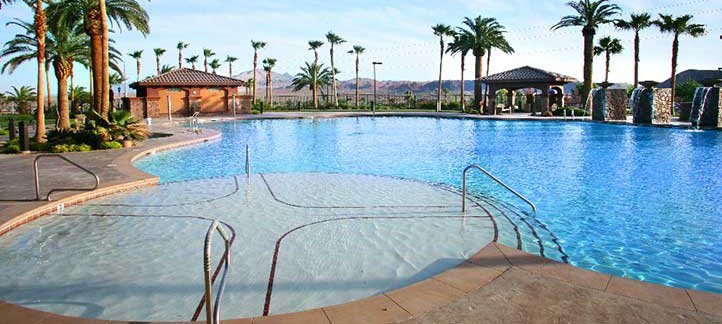 The other facilities provided for the people who purchase homes in Tuscany Village include basketball courts, tennis courts, racquetball courts, aerobics rooms and a full sized gym.

Tuscany Village Public Golf Course - CHIMERA
Designed by renowned architect Ted Robinson, the public Tuscany golf course provides a perfect mix of variety, challenge and fun. Thousands of palm trees, 68 white sand bunkers and gently undulating Bermuda greens and fairways, and the charm of the Tuscan setting will make your day one to remember. A par will earn bragging rights in the soon-to-be-opened Tuscany Village golf clubhouse, with a patio that looks out on the 18th hole, the mountains and the Las Vegas Strip.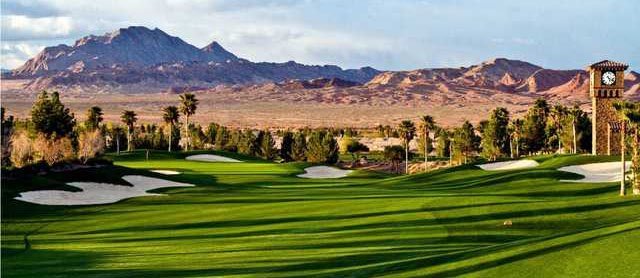 Purchase a Tuscany Village home today
The Tuscany Village community in Henderson has a large number of homes, which you can select to spend the rest of your life. This golf course community come along with 12 layout plans. If you're interested in homes for sale Tuscany Village Henderson NV, keep an eye out for new mls real estate listings on our web site for move in ready state of art homes.
🏠 See Tuscany Village Homes for Sale ⬆️
Searches Related to Tuscany Village Henderson NV
Homes for sale in Cadence Henderson NV
Homes for sale in Henderson NV
Calico Ridge Homes
Tuscany Village homes for sale in Henderson NV is a Guard Gated community and appointment is necessary.
Call 702-882-8240