Tuscan Cliffs Southern Highlands
We Specialize in Tuscan Cliffs at Southern Highlands
ℹ️ More Information
Tuscan Cliffs Southern Highlands
October 1, 2023
$2,322,500
Med. List Price
---
What and Where is Tuscan Cliffs at Southern Highlands?
Tuscan Cliffs at Southern Highlands Homes

Tuscan Cliffs Southern Highlands Homes for Sale are located in a guard gated community in the master planned community of Southern Highlands. Tuscan Cliffs offer an elegant and romantic atmosphere, along with practical and functional design and appeal. Popular builder William Lyon Homes & Blue Heron are featured here with their award winning designs.
Prospective buyers searching for Tuscan Cliffs Southern Highlands might also find interest in exploring comparable Rhodes Ranch Las Vegas, Southern Highlands Las Vegas and Seven Hills Las Vegas Homes for Sale.
🏠 See Tuscan Cliffs at Southern Highlands for Sale ⬆️
Tuscan Cliffs Las Vegas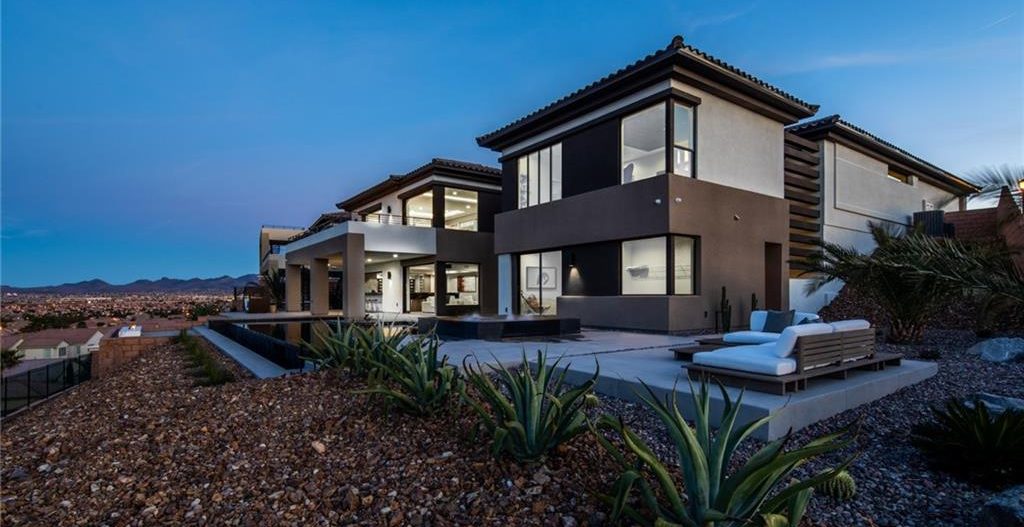 Tuscan Cliffs is a luxurious guard-gated collection of beautifully designed homes which are located in the master-planned community of Southern Highlands. Designed in a Mediterranean style, the homes at Tuscan Cliffs drive elegant and romantic atmosphere, while at the same time have a very practical and functional appeal.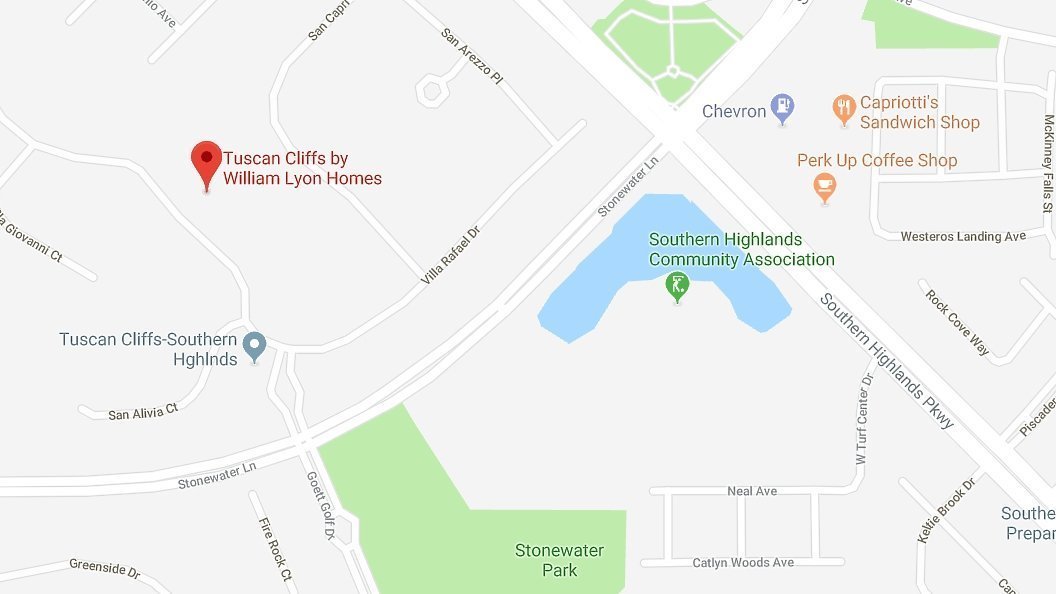 Tuscany Cliffs Community - Located in the lovely Southern Highland master-planned community in the southwest of the Las Vegas Valley, the luxurious Tuscan Cliffs community numbers 48 homes with a variety of floor plans to choose from. The luxury homes in Tuscan Cliffs were built from 2003. The elegantly designed single-family detached homes range from around 3 300 square feet to 6 400 square feet. Typically,the homes start with 4 bedrooms and 3 bathrooms, however, some larger homes have 4 up to 5 bedrooms and 5 bathrooms. Generally, the houses in this community feature 2 to 4 garages.
Tuscan Cliffs Homes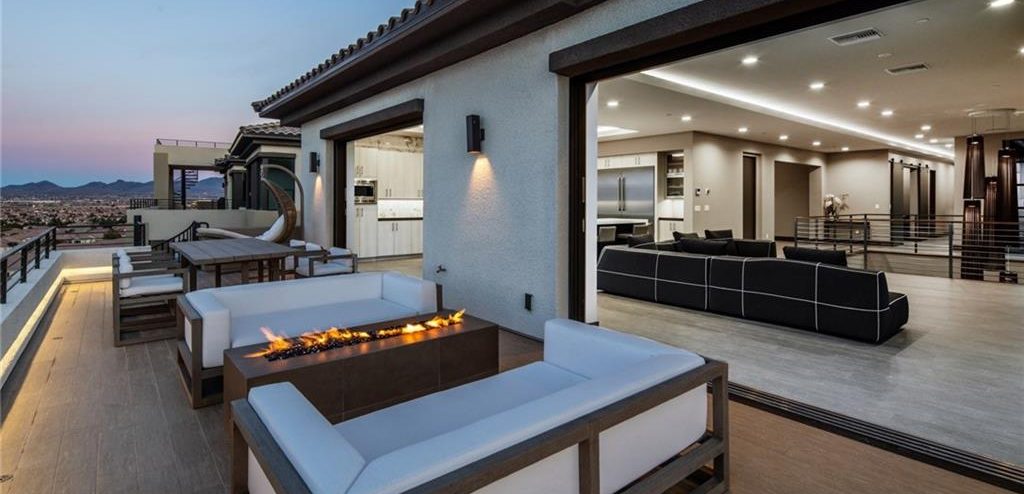 Those perfectly planned homes in Tuscan Cliffs offer an impressive array of interior and exterior features in order to ensure a unique living environment to every resident. Many of the homes have several upgrades such as gourmet kitchens, swimming pools and covered patios, as well. The Tuscan Cliffs community is definitely located in a great location. Many shopping, schools and entertainment facilities are within very easy reach for the residents of this community. Moreover, Downtown Las Vegas and The Strip are just within a short drive away.
William Lyon Homes - William Lyon, the homebuilder that developed many of the homes in Tuscan Cliffs, managed to create an extraordinary experience for residents that only community like this one can offer. Buying a home is definitely among the most important decisions that people make, therefore, it is very important to consider who the builder is. William Lyon Homes is definitely a company built upon a legacy of pride and integrity. It is a company that continually develops outstanding constructions starting from 1956.
Starting from innovative townhouse designs to luxury residences such as Tuscan Cliffs, William Lyon Homes is a company that aims to build well-priced homes in quality neighborhoods with finest locations. Celebrating 60 years of building homes, the company continues to expand and proved to be a well-respected brand that combines the ideal homes in a style which is easy living and entertainment ready. Due to high customer reviews, William Lyon is definitely seen as one of America's best homebuilders.
Tuscan Cliffs Community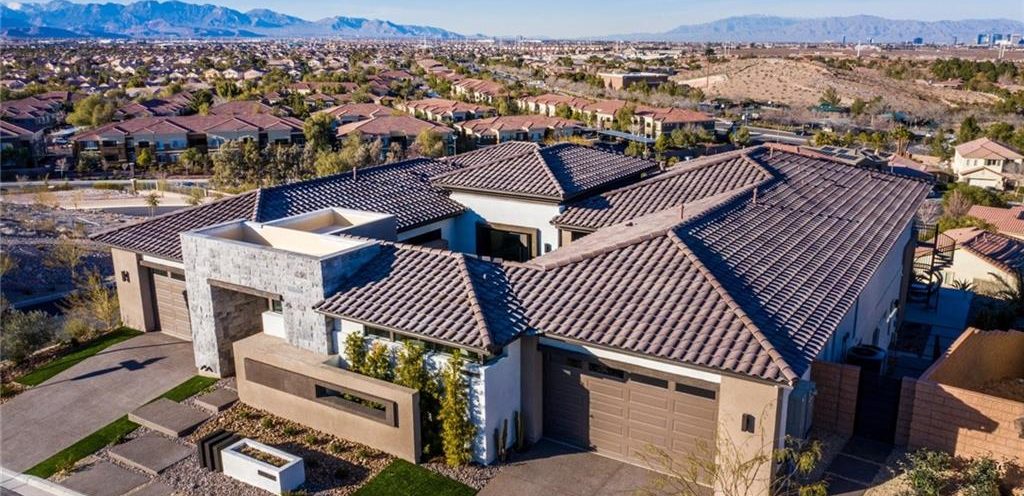 Southern Highlands - Known as one of the most exclusive communities, Southern Highlands is a community located in the southern foothills of Las Vegas.Located in a convenient location just 15 minutes away from the Strip, the community is ideal location for families and couples because it has something for everyone.It contains a resort, two retail centers, recreational facilities, a country club, spa, multiple parks, two medical centers, and surrounds the acclaimed Southern Highlands Golf Club.Southern Hills residents have easy access to large amount of outdoor space for recreation.There is also an annual events that are organized and which provide a fun atmosphere and long lasting memories for all the residents, bot old and new. Being a suitable place that will provide a comfortable life to all the residents, Southern Highlands is a community designed to meet the needs of its residents at any time.
"I have played every golf course in Vegas. IF you can get on play it. From the parking lot to the 19th hole, it is as good as it gets. Course is layer out awesome. The service is as good as the course. I have nor played Shadow Creek. This beats all the others hands down." - TripAdvisor Review
There are two retail centers build, which feature a variety of great stores, services providers such as: daycare center, drycleaner, dentist and awesome restaurants located just down the block of any home. For everyone enjoying outdoor activities, the parks located at Southern Highlands feature amenities such as play areas, structures, gazebos, water features, walking paths, tennis and basketball courts and the Paseo hiking and biking trail. Being located in this community, residents will be surrounded with the exclusive and best-known Southern Highlands Golf Club and the Spa and Fitness Center located there as well.
Homes for Sale in Tuscan Cliffs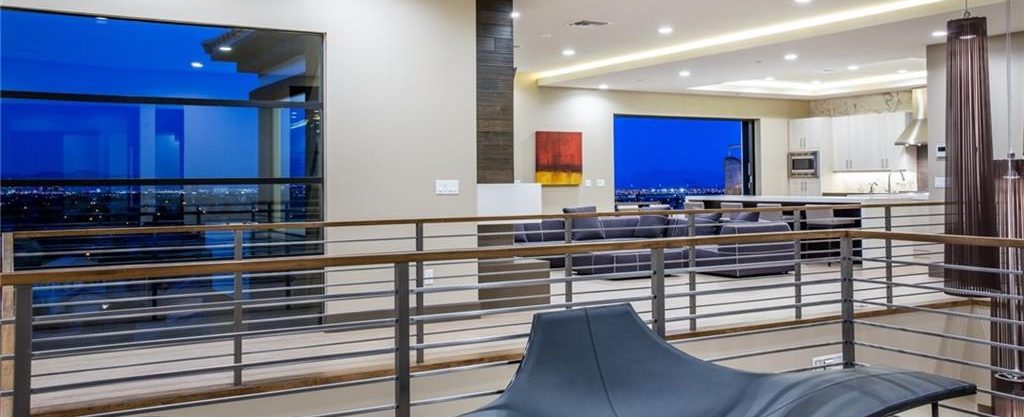 Being among the nation's top private golf courses, designed by the golf architect Robert Trent Jones Sr. and his son Robert Trent Jones Jr., Southern Highlands Golf Club represents one of the fourth courses they both designed together. This golf club is a private eighteen-hole golf course and is considered as one of the wealthiest in the Western region of the United States, where many celebrities including professional athletes, actors and actresses, politicians, musicians, gaming executives and real estate developers chose this location as their home. It is a place that can provide a golf experience that cannot be experience anywhere else. Moreover, the members of the club are free to enjoy upscale spa treatments and services, as well as they are allowed to join in group activities such as pilates, aerobic or yoga in the elegant,private spa center.
Olympia Sports Park - The 17-acre park called Olympia Sports Park opened in August 2018. The park was expected to be open to the Southern Highlands in 2008, however, when the recession stopped a lot of construction across the Valley, the new outdoor fun was finished last year. The park is located near the southern edge of the valley, on Starr Hills Avenue, off Southern Highlands Parkway. This great outdoor space features 3 full-size and lighted soccer fields, basketball court, water play features, covered playground structures, workout stations, picnic area, a walking and jogging path. The park is open from 6 A.M until 11 P.M and is definitely a place worth a visit because it offers something for everyone.
"The park was clean and set up well. There were several covered picnic benches spaced out around the soccer fields and playground/splash pad area. The fields were well maintained. The basketball court has several goals for small court and/full court games. The bathrooms are at the center of everything with water fountains that have a bottle dispenser... There was a toddler sized playground and then probably age 5 and up for the other, which were right beside each other." - Yelp.com Review
Olympia Sports Park Las Vegas VIDEO Overview


If you are searching for a luxury home located in a great location in the Las Vegas Valley, look for Tuscan Cliffs, it is definitely a community that will fit your needs.
○ We specialize in Tuscan Cliffs Southern Highlands Homes for Sale
Call 702-882-8240