The Willows Summerlin
October 2, 2023
---
What and Where is The Willows Summerlin Homes?
The Willows Summerlin Homes
The Willows Las Vegas in Summerlin is a master planned community that has everything from luxury condos to multi-million dollar homes such as Willow Creek. Located walking distance to popular Downtown Summerlin and multiple parks, this is a unique neighborhood. Walking paths from The Willows connect into Peccole Ranch and other Summerlin trails.
For those looking at The Willows Summerlin, there is potential interest in checking out similar listings in The Trails Summerlin Homes for Sale, The Pueblos Summerlin Homes for Sale and The Paseos Summerlin Homes for Sale.
🏠 See The Willows Summerlin Homes for Sale ⬆️
The Willows Summerlin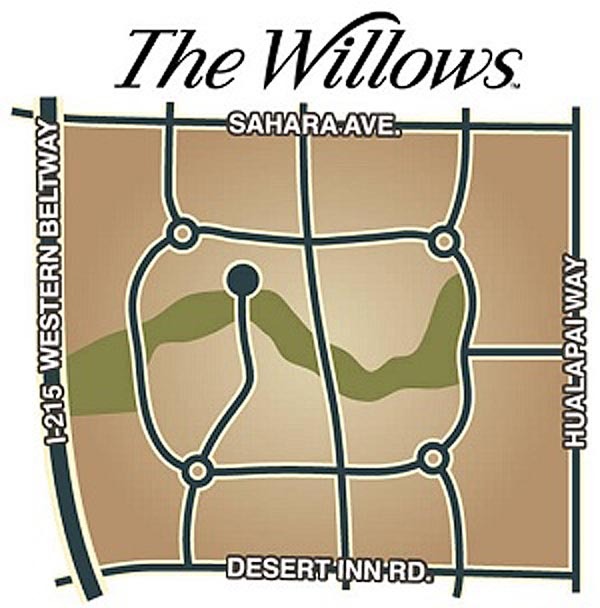 The Willows Real Estate for Sale
The Willows is a master planned community located within the Las Vegas Valley in Southern Nevada. With homes for sale in The Willows ranging from luxury condos to single and multi family homes, this community has plenty to offer to everyone.
This unique urban village is only a walking distance away from Downtown Summerlin and all its amenities. It is also home to over 200 parks, miles of walking trails, and many other areas designed for fun and recreation. Read on to learn more about this neighborhood and real estate for sale in The Willows.
The Willows as a Community
Situated at the edge of the Spring Mountains and Red Rock Canyon, this community lies partially within the official city borders. As a mixed residential neighborhood, The Willows is home to different property types suitable for all family sizes. It stretches over 730 acres, an area with a vast variety of amenities and more than two dozen public and private schools within the school district.
VIDEO: The Willows Summerlin Home with POOL View


This master planned community was founded 30 years ago by the Summa Corporation. It stands at the perfect location within the well-known Summerlin, one of the most affluent communities in Nevada. Summerlin itself was ranked as the #1 Place to Live and Play by National Geographic Adventure in 2007. Later on, it also gained the title of the Best Place to Live in America by the Money Magazine in 2014.

With that in mind, the residents of Willows have close access to Summerlin and its amenities via a variety of trails and walking paths. As a small 730 acre village, the Willows offers a peaceful atmosphere and a sense of tight knit community within secured guarded gates. If you are looking for real estate for sale in Las Vegas, these factors will be important to consider before making a purchase.
The Willows Amenities
When it comes to amenities, The Willows has plenty to offer. Besides the mentioned close access to Summerlin's amenities, The Willows has a vast list of its own facilities and community areas. For instance, the community features dozens of lush green parks and outdoor fields, including the most popular Spotted Leaf Park and The Willows Park. The Spotted Leaf Park stretches across 10.5 acres, whereas The Willows Park is slightly larger at 12.7 acres. With both parks combined, the residents can enjoy the following amenities:
Two lighted tennis courts
Lighted little league and baseball field
Spacious children's playgrounds
Two lighted soccer fields
One lighted basketball field
Walking and biking paths
Picnic areas
"They have one great open field which can often times be occupied by a soccer game or other sports teams in training. There is a nice paved pathway that wraps around the park where you can see the great big mountains as you walk along. If you want to have a family picnic, this is a nice place to go." - Yelp about the Spotted Leaf Park.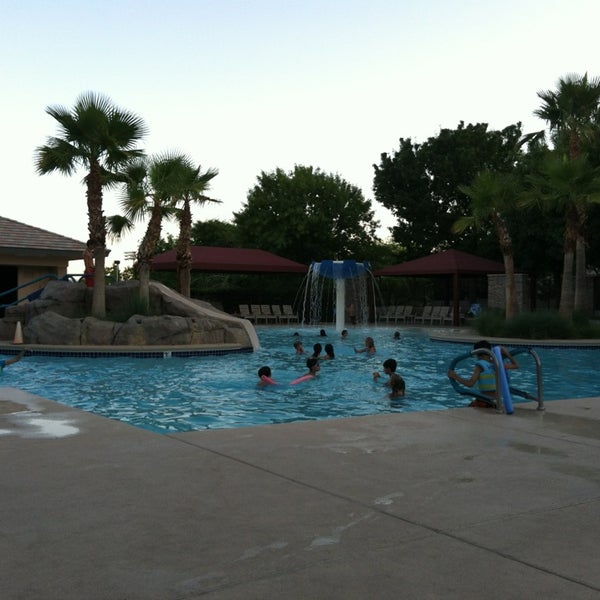 Those who enjoy golfing can play golf at Mountain and Arroyo courses located at the nearby Red Rock Country Club. Other nearby golf courses include the Badlands, the Angel Park, and the famous TPC Summerlin course. Besides plenty of outdoor areas where one can engage in fitness activities, there is also the Lifetime Athletic facility in The Willows community.

This fitness center has over 200 000 square feet of space filled with state-of-the-art fitness machines and amenities. Moreover, the nearby 17-story Red Rock Casino Resort and Spa offers plenty of great amenities. In this hotel and casino, you will find a spacious 16-screen cinema, a full service spa, and a bowling alley with 72 lanes. The neighborhood is also home to a great medical center, several schools and over a dozen places of worship.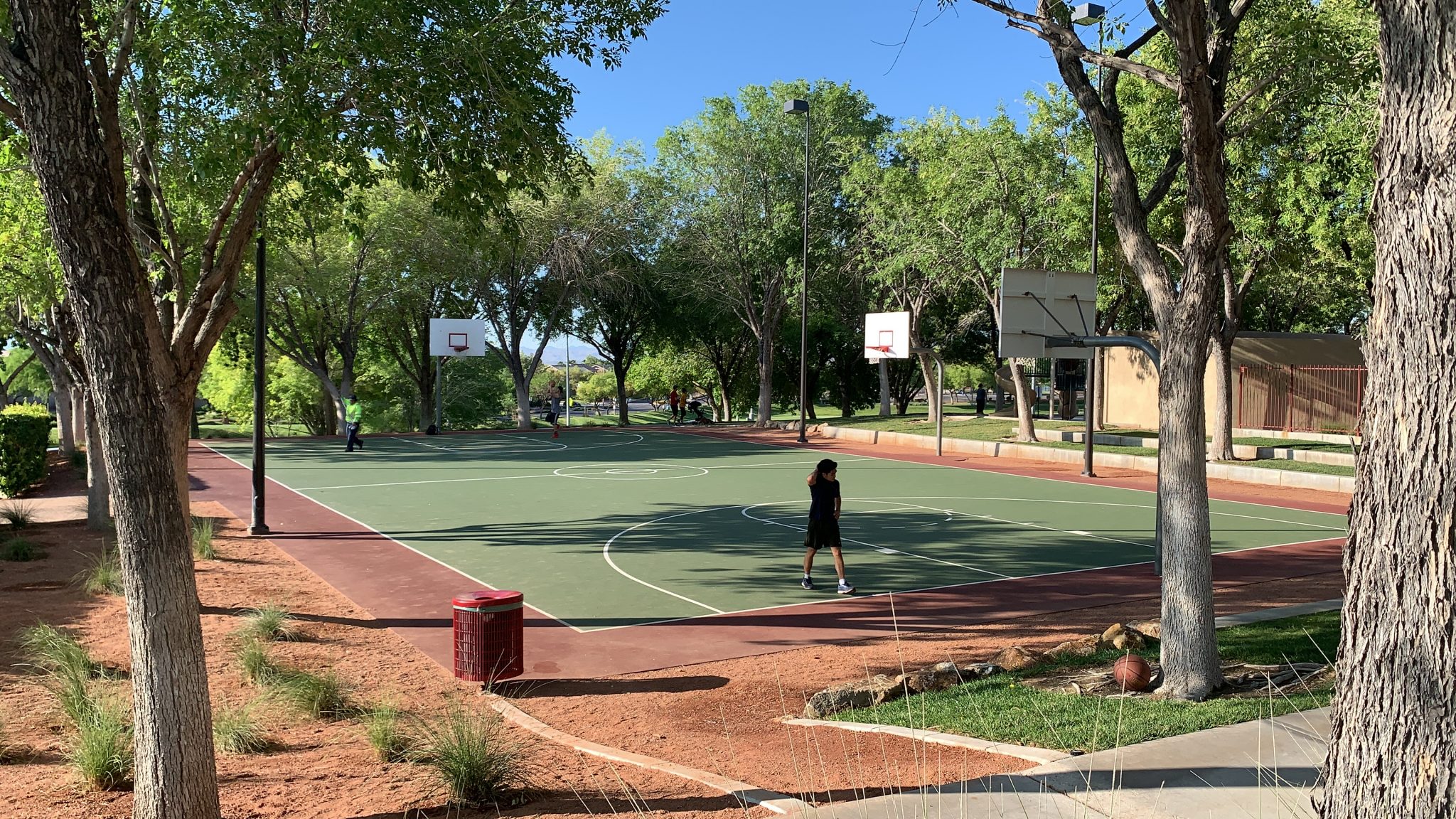 Why Choose The Willows?
The Willows community has plenty to offer to buyers who are looking for houses for sale in amenity rich neighborhoods. The community features a variety of single and multi-family properties with luxurious furnishing, pools, and multi-car garages. However, the variety of luxurious and multi million real estate properties is not the only reason why people often choose The Willows as their next home.

One of the most important decision driving factors is in fact the location of this urban village, as it is situated close to the Las Vegas Strip, the Flamingo Road and the Beltway. With close access to major roads, the residents can easily commute to nearby cities and neighborhoods.

Within The Willows, you will find plenty of classes and programs open to residents only. This sense of a close and exclusive community will allow you to connect and socialize with people in your environment and enjoy daily activities in good company.

Overall, The Willows has everything you need for a comfortable and active lifestyle, from community pools and water slides to private multi-million dollar backyards with sunbathing decks. Contact us if you have any inquiries regarding the currently available real estate properties or land for sale in The Willows community, Las Vegas NV. Our real estate agents will get back to you quickly and provide all the information you need about the current condition of the real estate market in Las Vegas and all the available real estate listings.

People who searched The Willows also searched for:
The Ridges Homes for Sale
#1 Safest City in America to Raise a Family
Best Neighborhoods in Las Vegas