The Paseos Summerlin
We Specialize in The Paseos Summerlin Homes
ℹ️ More Information
The Paseos Summerlin
October 2, 2023
---
What and Where is The Paseos Summerlin Homes?
Paseos Summerlin Las Vegas
Paseos Village is located in the exclusive master-planned community Summerlin. Located on the west side of Summerlin with a point of reference to the Red Rock Canyon, Paseos is a 400 acre neighborhood that offers a variety of homes available in the number of popular communities. It is a residential community and is best known for the amazing parks, trails, pools and playgrounds, which are common must-haves for mainly all Summerlin Villages.
Buyers interested in The Paseos Summerlin might also find it worthwhile to explore comparable properties in The Arbors Homes, Summerlin Centre Las Vegas and Stonebridge Summerlin Homes for Sale.
🏠 See The Paseos Summerlin Homes for Sale ⬆️
Homes for Sale Paseos Summerlin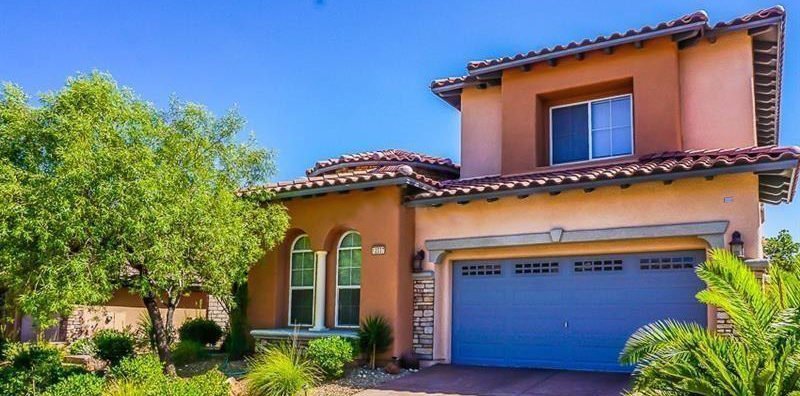 Summerlin is one of the top master-planned communities in United States and the first in Southern Nevada. Developed by the Howard Hughes Corporation, starting from 1990, this community is a home to amazing villages in Nevada and one of them is Paseos.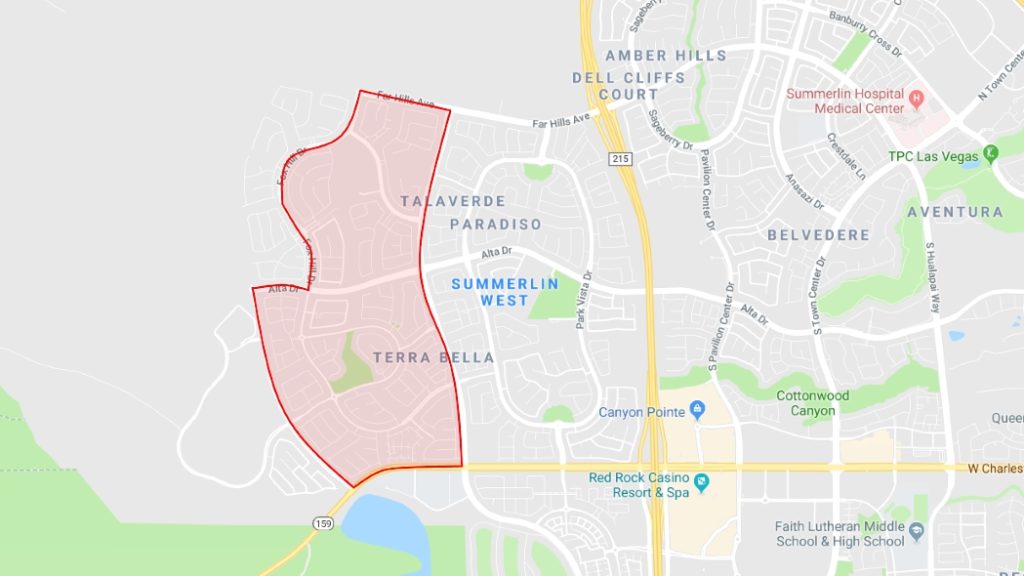 Paseos Summerlin Community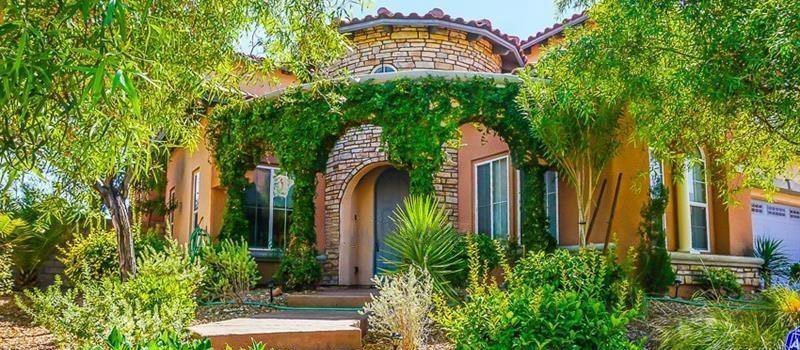 Paseos Amenities and Recreations - Summerlin, one of the top master-planned communities in United States, numbers more than 250 parks all at different sizes, built to provide its residents unique outdoor adventures. One of the most beautiful parks of Summerlin are located exactly in Paseos. The Paseos Park is a 12 acre community park that is surrounded with basketball court, sand volleyball court, soccer fields for juniors, water play and picnic area, as well as open turf areas. This park is located at the center of Paseos.
There is VIDEO Review of Summerlin Paseos Las Vegas
Fox Hills (The Most Visited Place in Paseos) - However, the area that Paseos and Summerlin residents in general mostly enjoy is the newly opened Fox Hill Park located at Paseos that opened in December 2017. This newest park is exciting and adventurous for people of all ages, starting from mall kids to the elder ones. Summerlin residents say that there is no other park in that area as exciting as Fox Hills in Paseos. Some of the things that make this place so special and attractive include 32-foot climbing tower, a "live wire" zip line, a giant climbing structure known as The Orange Beast, a Frisbee golf course, a variety of colorful balls in all sizes perfect for climbing, grass mounds for free play, custom swings, a custom climbing fort and a spinning machine. Due to the colorful and energetic look of Fox Hills Some people compare this park to Disneyland, saying that Fox Hills is better due to the fact that this is a place that has various amenities that make kids keep moving and think more.What a fantastic park nestle in the lower foothills of summerlin.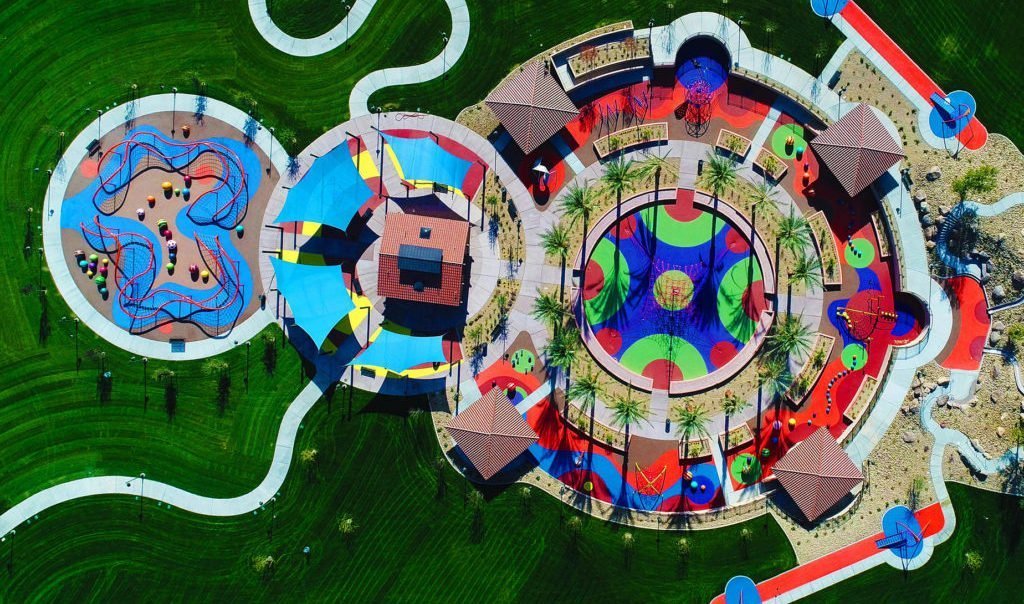 "So many different activities to play on for bigger kids. The slides were closed today during our visit but hey look fun (probably hot during the summer). There's tons of grass space to run and play on with beautiful views of the strip. The only thing missing is a splash pad!! We'd never leave if it had one!! Love this new park!!" - Yelp.com Reviewer
Fox Hill is a park that encourages people to relax and step aside from the daily responsibilities by encouraging them to have a physical activity. It is a place suitable for everyone who needs more space to run, climb, walk or relax. While fun amenities and excitement are a must for every park, some safety measures should also be taken into consideration. It is important that the parks structures and amenities meets safety and quality criteria. Importantly, Fox Hill's equipment is carefully selected and is certified by ASTM, a global organization that establishes standards of performance in many industries even playground equipment. Definitely, Fox Hill is the full packed outdoor park that is enjoyed by both kids and adults, and is the place that some families visit on a daily basis.
Trail System - Paseos is best known for the trail system that spreads from the northern boundary approximately 2 miles to the southern boundary and the 12-acre Paseos Park.
Paseos Homes in Summerlin Las Vegas

Real Estate in Paseos - Build in 2003, Paseos is mainly consisted of new constructed homes brought by seven builders and 50 designs, with floor plans ranging from 1,849 to 3,943 square feet on lots as large as 8,000- 10,000 square-feet. Some of the builders that have made Paseos attractive place to live include KB Home, Lennar, Pulte Homes, Ryland Homes, Toll Brothers, William Lyon Homes and Woodside Homes. This residential community is generally made up of single-family homes but it also has many townhouses available. The very unique to the Paseos community are the shared entries. It is common that two neighborhoods share and entry that is larger in scale than a single neighborhood entry. This entries are very beautiful and functional as they are park-like with open space. Being few minutes away from the Red Rock Canyon Conservation Area, make this place a highly-sought after community in Summerlin. Many homes in Paseos are designed and inspired by the old Spanish Hacienda and Mission Style. Also, some of the properties are inspired by current trends and architecture modern designs and include rooftops, master suite retreats and a new concept known as multigenerational living homes. Here, at Paseos, the home prices range from $300 000s with homes up to more than $800 000s.


Paseos Communities - There are many neighborhoods in Paseos. The miles of trails connect all the various neighborhoods to the park, which is the most visited and most enjoyable place among Paseos residents. Some of the many neighborhoods in Paseos are Andorra, Barcelona, Escala, Delano, Savona, Altura and Estrella. Andorra, is a community that was built in 2003 by Woodside Homes and is located promptly of Alta Drive and Park Vista Drive in The Paseos. Escalla was built in 2005 by Pulte Homes and is located next to Desert Sunrise Road and Desert Moon Road. Barcelona is a community in Paseos located close to the Dessert Foothills and was built in 2007 by Woodside Homes, same as Andorra. Many awesome amenities surround this community including 3 beautiful parks, stores and restaurants. Altura, built by Toll Brothers, one of the famous luxury builders is merely new construction community located at the Fox Hills and Alta Dive in Paseos. However, there are many other communities in Paseos, each having many unique advantages. Therefore, choosing the one that will suit you best, should be based on the preferred location and the preferred home type and design.
Homes for Sale in Summerlin Paseos

Beautiful Parks with a variety of amenities, walking trails, shopping centers, unforgettable views is all that one place needs in order to be nice and relaxing for its residents. If you are thinking about moving to a new and exciting place, you should think about moving to Paseos in Summerlin. It is definitely a place that will meet every need and will make every day most enjoyable.
○ We specialize in the Paseos Summerlin Homes for Sale in Las Vegas
Call 702-882-8240