The Lakes Las Vegas
We Specialize in The Lakes
ℹ️ More Information

THE LAKES Las Vegas Homes by Type
---
The Lakes Las Vegas
October 2, 2023
---
What and Where is The Lakes Homes?
🏠 See The Lakes Homes for Sale ⬆️
The Lakes Las Vegas
The Lakes is one of the many master-planned communities of Las Vegas, featuring luxurious housing options and plenty of outdoor space and amenities. However, The Lakes differs from other Las Vegas master-planned communities, as it features a unique structure with a man-made lake in its center, called Lake Sahara. With 5.2 square kilometers of land, this community area provides everything the rich Las Vegas real estate market has to offer.
For those looking at The Lakes Las Vegas, there is potential interest in checking out similar listings in Desert Shores Las Vegas, Lake Las Vegas Homes for Sale and Houses for Sale Summerlin NV.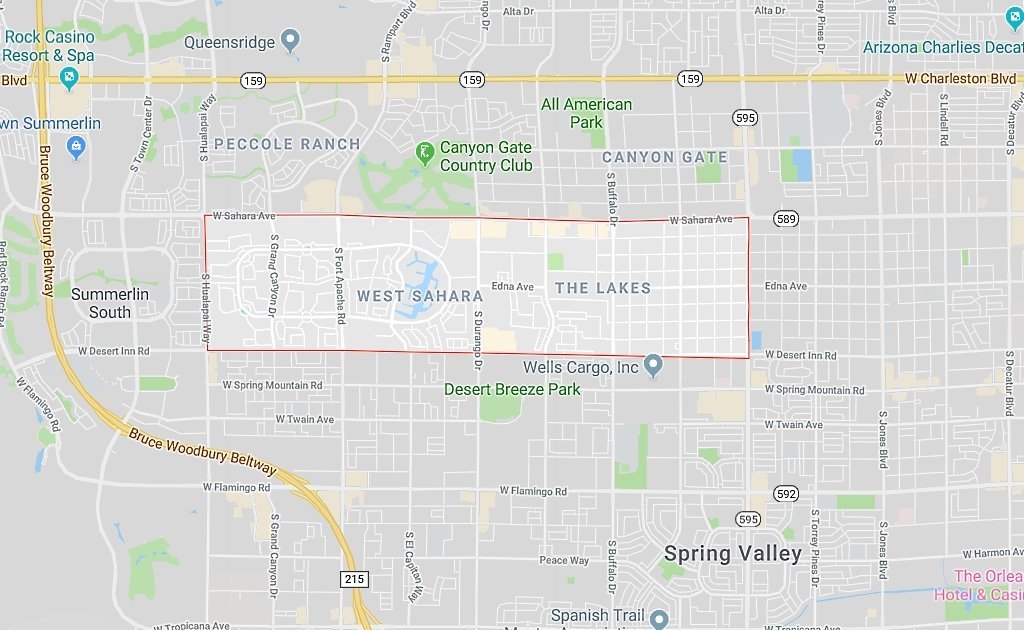 As it is located only a few minutes away from the Las Vegas Strip, this community offers close access to the famous Las Vegas casinos, restaurants and shopping venues. Besides being close to the Strip, the community offers plenty of its own amenities and leisure, medical and educational facilities. Homes in The Lakes were built from 1985 to 2008 and range from entry level homes to multi-million dollar luxurious estates.



In terms of size and layouts, the homes of this community range between 1061 square feet to up to 11 662 square feet. Each home is packed with state of the art appliances and features a contemporary style and design. Majority of the housing options was built in late 80s and early 90s, even though there are much newer properties built in 2008.
The Lakes Community

The Lakes features plenty of retail stores, local gaming centers, recreational centers, restaurants and professional offices. Everything you need can be found in this luxurious master-planned Las Vegas community. With the Strip on the west side and Summerlin on the south side, the location of The Lakes will give you close access to additional amenities. As you may have already known, Summerlin is one of the best Las Vegas master-planned communities with the largest number of amenities in the city, which is why having close access to it is a true jackpot!

If you've decided to buy a home in The Lakes, you will be happy to know that there are plenty of leisure activities you can take part in when it comes to living in this luxurious community. With the huge man-made lake in the center of the community, there are plenty of water sports and recreational opportunities for those who love a bit of fun mixed with adrenaline.

The community offers the true Las Vegas lifestyle for those who enjoy the nightlife and clubs, as well as gambling in world class casinos. On the other hand, if you want to enjoy the nature and the landscapes, you will have close access to the Spring Mountains and the famous Red Rock Canyon National Conservation Area. Being nearby those national landmarks will make for a great opportunity to have weekend trips with friends and family.
"We went here on the 4.5 hour tour. In January it was quite windy, so take a warm hat. They provide you with blankets and coats if you need them. Picked up on time from hotel, only 2 other people on this tour so was nice. Drove to the place to be then greeted by someone else. We booked with pink tours. The tour guide was such a lovely man and knew everything you asked. Made you feel very welcome. I enjoyed it but the only thing I wasn't too keen on was the off road part where they try to give you a thrill near the edges which I personally didn't enjoy BUT for others you will love. It's an amazing trip and would recommend" - TripAdvisor
When it comes to housing opportunities, you will find that The Lakes offer a variety of housing options in different price ranges. Therefore, you will be able to easily find a home that suits your requirements and budget as well. You will be able to choose from large to average sized single-family homes to various condos and villas. There are also plenty of waterfront homes for those who want to enjoy a nice view of the lake every morning.
Homes for Sale in The Lakes

The Lakes Las Vegas real estate market has significantly improved in the previous few years, which is why 2018 is the perfect time to invest on this market. The number of homes for sale in The Lakes Las Vegas has increased for 66.7% since February last year, meaning there are more opportunities than ever for finding your dream house or investing in real estate in this area. The median list price of homes in the area of The Lakes is 913 000$.
The Lakes Community Overview


The neighborhoods around The Lakes
Southwest Las Vegas
Peccole Ranch
Canyon Fate
West Saharaу and etc
Therefore, in terms of the neighborhoods and available amenities, this community is spot on! It's a fact that all The Lakes homes sell fast once listed on the real estate market. Thus, if you want to settle in this luxurious area you will have to act fast, as the market is buzzing with interested investors.


With about 300 homes in the community, The Lakes stands out from other Las Vegas communities thanks to the diversity of the housing options. There are plenty of world-class restaurants in the area, including The Lakes Lounge and sushi places such as Oyshi Sushi and Sushi Fever. One of the biggest advantages of this community is the lake in its center. This body of water is one of the factors responsible for the homes being sold so rapidly, as one can purchase even up to 30 acres of private water with your own dock right in your backyard.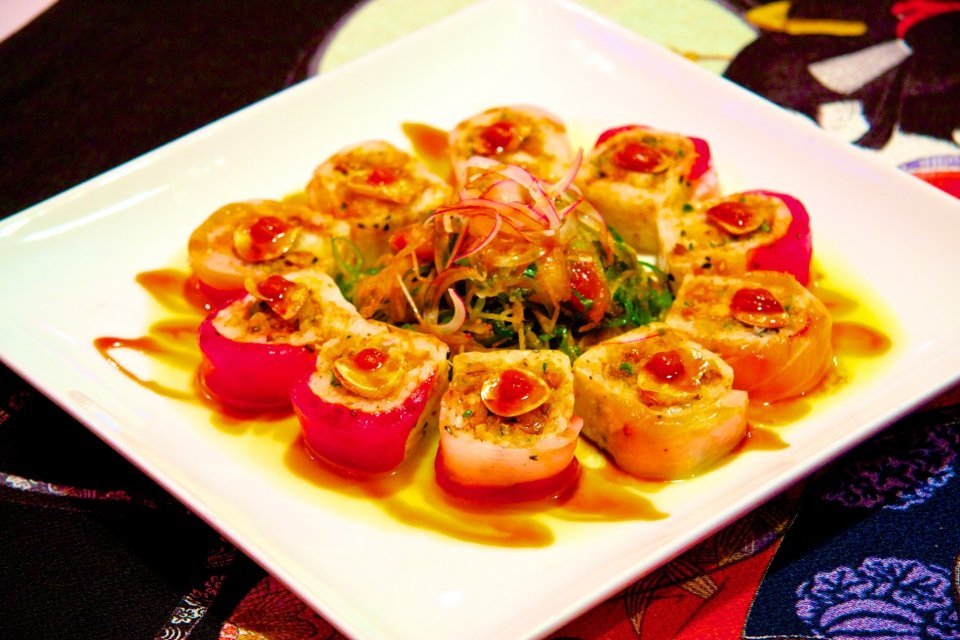 "I love sushi fever! The sushi chefs here are all amazingly trained and always smiling. The staff is always very welcoming & the food is top notch! I usually get the crunchy roll or anything with cream cheese rolled into it! This is definitely a top sushi choice for me when i'm craving the deliciousness! I always get a certain waiter here who's worked there for a long time & he always is very efficient & professional. Always gets a great tip from me!" - Yelp.com Review
Besides, it is quite convenient to be so close to other communities and well-standing neighborhoods. The residents of The Lakes community can enjoy a number of shopping centers, recreational and entertaining areas as well as educational and medical facilities. Thanks to the beautiful views and the landscape of the area, you will feel like living in a tropical resort, your own private piece of paradise!
The Lakes Las Vegas Community Homes for Sale

The community also features walking paths and tracks with beautiful views and tree-lined areas. The landscape and the nature of The Lakes community is something you can't find in most other developed communities in the country. Another reason to move to this community and take advantage of its improved and growing market is because it is also one of the safest areas to live in with the lowest crime rates in Southern Nevada!

All together, if you're looking to invest in real estate in 2018 or settle in your dream home, The Lakes Las Vegas community offers plenty of amazing opportunities for you to fulfill your goals! As a resident of this area you will have the convenience of numerous nearby amenities and world class restaurants and casinos, as well as outstanding landscapes and road trip locations such as the Red Rock Canyon. Living in The Lakes community in Las Vegas is exceptionally suitable for those who enjoy water sports and recreational water activities such as fishing and boating!
We specialize in The Lakes Community Las Vegas Homes for Sale
Call 702-882-8240