The Gardens Summerlin
October 2, 2023
The Gardens Summerlin Real Estate for Sale
The Gardens, as the very name suggests, is a lush green community in Summerlin filled with tree-lined streets and beautiful scenery. Developed in 2000, this community is located near Town Center and Hualapai on the west and east, as well as the Desert Inn and Twain on the north and south side.

With such a favorable location close to downtown Summerlin, the Gardens offers close access to some of the best amenities and facilities in Las Vegas. The neighborhood itself consists of a variety of subdivisions, each providing a certain home type suitable for specific buyers. Read on to learn more about The Gardens homes for sale and amenities nearby.

Individuals researching The Gardens Summerlin might find value in exploring similar properties listed in The Crossing Summerlin for Sale, Palisades Summerlin Homes and Las Vegas Mountain Trails Summerlin Homes for Sale.
The Gardens as a Community
When it comes to real estate Las Vegas properties, The Gardens community has plenty to offer both to first time buyers and large families. From small single family homes to luxurious custom properties, this neighborhood features a good variety of real estate options. This mixed use village stretches across 410 acres in the center of Summerlin and has one of the most popular parks in the area which is home to numerous Summerlin festivals throughout the year.

Thanks to its great location, this Las Vegas NV neighborhood offers close access to the Beltway, which will take you to the Strip or the airport within 15 to 20 minutes. Overall, The Gardens has a very distinct sense of a tight community where the residents can lead an active and fulfilling lifestyle thanks to great outdoor spaces and a variety of amenities available at hand. With plenty of parks, trails, and retail shops, The Gardens neighborhood has everything you need in close proximity to your home.
The Gardens Amenities
The Gardens community has plenty of amenities to offer and it's also the home of one of the most popular farmer markets in Las Vegas. At the center of the community is the 20-acre Gardens Park, a.k.a. the most famous park in the area. The farmer's market is usually held at this park every Tuesday from 4 to 8 PM. This is where you can get some of the best locally grown fruits and veggies, along with other organic goods.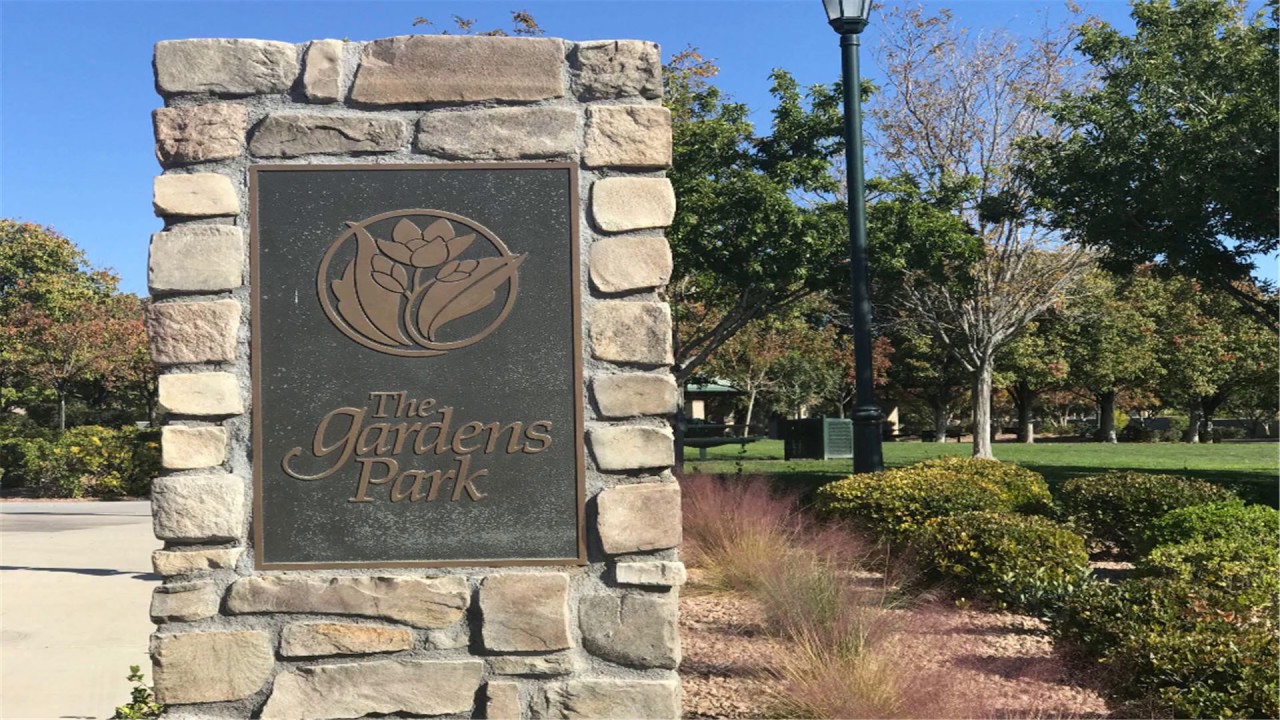 The award-winning Gardens Park offers great recreational amenities including the following:
Walking and biking trails

Two tennis courts

Two basketball courts

A roller hockey rink

Sand volleyball

A great children's play area

Horseshoe and shuffleboard courses
The Gardens also has a great community center with 6 500 square feet of retail and office space where the residents can enjoy shopping or dining. Other amenities you will find within this neighborhood include The Gardens Plaza, a 300 000 square feet facility with a great fitness center, as well as the Element, a non-gambling boutique hotel opened back in 2008.

There are also plenty of good educational facilities including The Alexander Dawson School at Rainbow Mountain that opened at the same time this community was developed. The Gardens community center offers a variety of programs and activities for residents of all ages so you can never be bored in such a positive and active environment. The Gardens is also close to the Red Rock Station Casino and multiple other gambling facilities in Las Vegas,
Why Choose The Gardens
Besides great amenities and lush green surroundings, buyers opt for The Gardens Las Vegas because of the variety of available upscale family homes with great landscaping. All homes in the community are well kept and, since the neighborhood is fully developed, only resale homes are available on the market.

Most of these properties feature the traditional southwest design with stucco exterior and tile roofs. There are, of course, custom homes you can choose from, including luxurious multi million dollar estates. The Gardens community has several different subdivisions, including Ivy Glen, Wisteria Hills, Garden Glen, Giverny, Chelsea Gardens, Marbella Ridge, Stratford Court, Country Gardens, and Glenleigh Gardens.

Regardless of which subdivision you choose, you will be surprised by the amount of great amenities and nearby walking/biking trails, as well as the close access to all Summerlin amenities. Don't forget that Summerlin, as one of the most affluent master planned communities in Las Vegas, has over 150 miles of trails that will connect you to some of the most important amenities in the area.

The homes in this community were built by Toll Brothers, Pulte, and KB Houses, which says enough about their quality and design. If you are interested in The Gardens real estate for sale in this community, reach out to our real estate agents to get more information about the currently available properties. We make sure all buyers get an equal opportunity at purchasing real estate at this location, as per the active housing act. re

People who searched for The Gardens also searched for:
Summerlin

Summerlin homes for sale

Reverence Las Vegas