Sun West Custom Homes
October 1, 2023
$6,999,000
Med. List Price
Neighborhood:
Foothills At Macdonald Ranch Plan Areas 15 & 16
Views, views, views! This incredible home boasts Strip, mountains & golf course views from nearly every window. Sitting on a huge, 27,500 sf lot w/ lush greenery, this recently refurbished property...
Neighborhood:
Summerlin Village 18 Ridges Parcel J/K Windsong Ph
This chic, open floor plan home has incredibly high build-quality, superb finishes, is in immaculate condition and has beautiful golf course views. With dual primary suites (one up, one down) and...
---
What and Where is Sun West Homes?
Sun West Custom Homes Las Vegas
Sun West Las Vegas Custom Homes are perhaps some of the most expensive, and photographed among multi-million dollar dream homes. There are rarely ever more than 3 Sun West homes on the market at the same time in Las Vegas. They are considered masterpieces in architecture and are picked up buy home connoisseurs who demand the best. While we can help you find a lot and have Sun West build you a home form the ground up, serious buyers should not waste time if you see a SUN WEST Home available that you like. Possibly the rarest among the top custom home builders in Las Vegas.
Potential buyers with an eye on Sun West Custom Homes might also find comparable properties worth considering in Ridges Homes for Sale, QueensRidge Summerlin and Anthem Country Club.
🏠 See Sun West Homes for Sale ⬆️
Sun West Custom Homes

The city of Las Vegas is the home to some of the most prestigious real estate properties in the country. Each condominium complex, single-family home or mansion carry their own style and contemporary design with different details and features, enriching the Las Vegas Valley with luxurious and elegant housing options. Besides homes and complexes, the city is packed with state-of-the-art built resorts, hotels, casinos and other facilities that will leave you speechless at any time!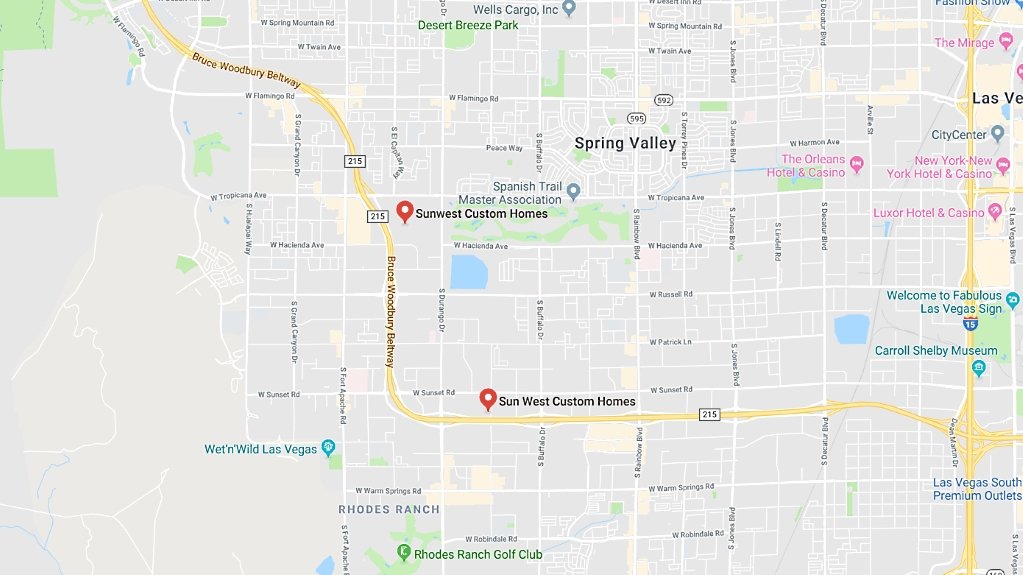 But, who stands behind the modern art of Las Vegas properties? There are plenty of home builders that take part in creating the luxurious Las Vegas communities such as Del Webb for example, but the one that stands out the most when it comes to custom homes is the Sun West home builder. They have been present in the Las Vegas Valley, building outstanding properties since 1898. Their signature work includes impressive architectural designs combined with innovative layouts that make for stylish yet functional homes.
Custom Homes for Sale in Sun West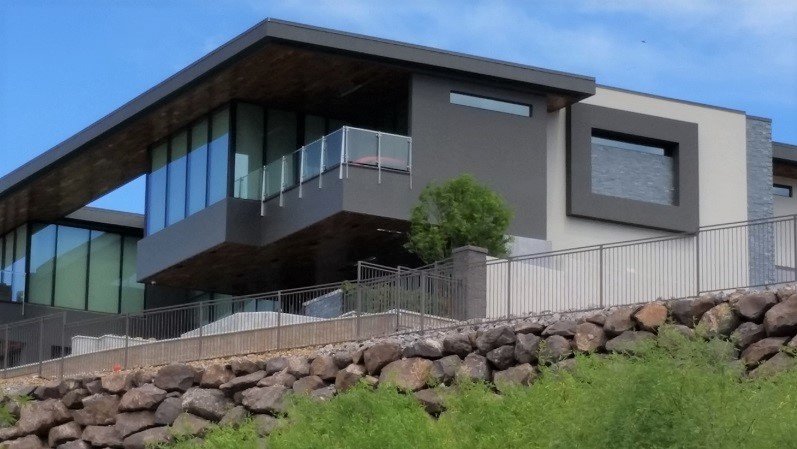 A bit of background and history on Sun West, the business was started by Cynthia Colleti and is now owned and led by the second-generation builder, her son Dan Colleti. Throughout the years of their building experience in the Las Vegas Valley, Sun West has been nominated for many awards, out of which they won awards such as:
Design and Architecture – Unique Living Space and Architecture Feature
Silver Nugget Award; Master Bathroom
Single-Family – Luxury Detached Home Over 1 300 000$
Home of The Year
Best of Houzz Design (2015 and 2016)
Sun West builds homes of great quality in every aspect, from construction to interior design. They are known for their innovations and quick-paced movement towards modernizing living spaces according to the latest technology. As a leading builder in the industry, Sun West sets the bar high, making it difficult for other companies to catch up. Even though they work on projects of various price ranges, they specialize in creating luxury and first class homes that sell for over a million dollars.
What makes them one of the top choices for clients in Las Vegas is the way they implement their work. As a very client-focused company, Sun West offers a complete design and build process for custom homes where the clients can participate with their ideas and requests. This industry-leading firm provides the full range of services, including architectural design and construction, interior design and home maintenance. During the building process, they use techniques and strategies for reducing build costs to ensure the best price for their clients, while delivering at a highly timely manner.



Once you decide to work with Sun West and have them build your dream home, you will discuss the project with the owner and begin making preparation plans. Each project is supervised by a construction project manager and gets its own assigned executive building team of highly trained professionals. The team also includes a project coordinator and a site superintendent. With so many professionals working on your project, there is no doubt you will be satisfied by the quality of the custom home you pay for.
Sun West Company Las Vegas NV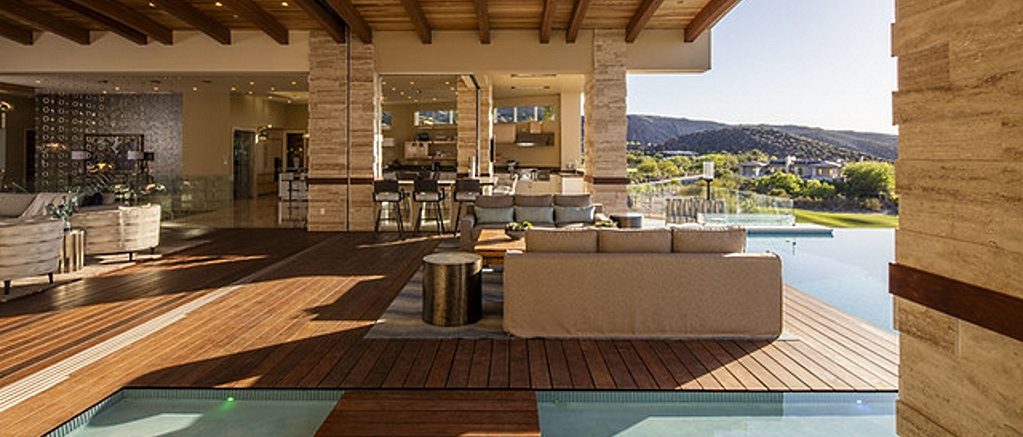 With superb organization and effective execution, the projects progress quickly and each of them is completed within the deadline set in the agreement between the buyer and the company. You can expect only the most professional approach from the number 1 award-winning home builder that creates over millions of dollars worth estates in the center of Las Vegas, Nevada. The professionals involved in this company ensure that the client has to put minimal effort into the project. They focus on fulfilling all clients' requirements and needs while allowing them to relax and watch as their dream home is being built from scratch.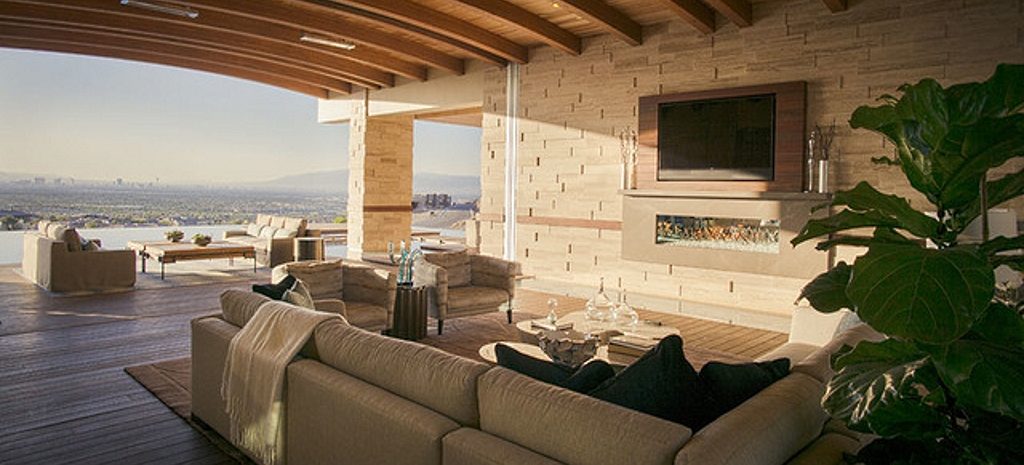 Sun West experts pay a lot of attention to details when building prestigious real estate companies. You can rest assured that your home won't lack quality in any aspect, as they implement a thorough quality check on each project by monitoring 87 different areas of the home construction process. With so much caution and detailing, there is no way a single thing can be missed out, as they make sure everything goes perfectly from setting the foundation to lining the pillows during the interior design process. Sun West company builds homes that define luxury and rich lifestyle, delivers them on time and keeps the clients satisfied with their services on every single project they work on.

Some of the previous clients have praised Sun West and their workers not only for the high standard homes they build but also for the ease of communication and flexible relationships. No client has ever walked away from them unsatisfied, as they make sure to execute everything in perfect order and provide brilliant results. Their team of professionals will provide you the kind of personalized service you will rarely find elsewhere. They are open to suggestions and very flexible with their work, meaning the client has the biggest say in how things should look lie in the end.
Why Sun West Custom Homes?

Overall, Sun West Custom Homes are some of the best real estate properties in Las Vegas, Nevada. The company builds with only the highest standard materials, furnishings and appliances ensuring your custom home features only state-of-the-art technology and style. Their properties usually feature chef-grade kitchens with huge isles, contemporary marble bathrooms, huge master bedrooms and very spacious living areas. Whatever you as a client have in mind, you can bring the idea to the table and their team of professionals is going to take care of every detail to deliver exactly what you're looking for. If you're planning to build a custom home in Las Vegas, Nevada, we recommend considering Sun West Custom Homes, as they provide high quality construction, comprehensive interior design and overall amazing craftsmanship. On top of it all, their teams of builders, coordinators managers and designers are highly professional and client-focused, meaning they will do everything in their power to deliver the best results in a timely manner!
○ We specialize in Sun West Las Vegas Homes for Sale
Call 702-882-8240