Sun City Summerlin Homes for Sale
We Specialize in Sun City Summerlin
ℹ️ More Information
Sun City Summerlin Homes by Type
Today's Best Deals for Sun City Summerlin
3 Properties
Sun City SUMMERLIN
October 1, 2023
Video 4K Tour: Sun City Summerlin
---

Sun City Summerlin Real Estate Market
Back to: Sun City Summerlin Homes for Sale
| | | |
| --- | --- | --- |
| Sun City Summerlin Homes for SALE | Recently SOLD | For Rent |
Nestled against the scenic backdrop of the Las Vegas Valley, Sun City Summerlin offers its residents an opportunity to experience upscale living unlike any other. With its stunning views, world-class amenities, and unrivaled atmosphere, this luxurious adult community has it all!
If Sun City Summerlin Homes has caught your interest, you might also find similar properties worth exploring in Sun City MacDonald Ranch for Sale, Sun City Aliante Homes Las Vegas and Sun City Las Vegas Homes.
Whether you're looking for a place to call home or a relaxing getaway, Sun City Summerlin is the perfect location to enjoy the best of both worlds. This stunning community also provides a resort-style lifestyle with recreational activities, sightseeing trips, and cultural venues.
Next, we'll explain why Sun City Summerlin is one of the most sought-after communities in Las Vegas, as well as how to find housing options that are great for enjoying a peaceful and stress-free lifestyle. So continue reading if you want to bask in the beauty of Las Vegas and experience unforgettable moments with friends and family in an outstanding community!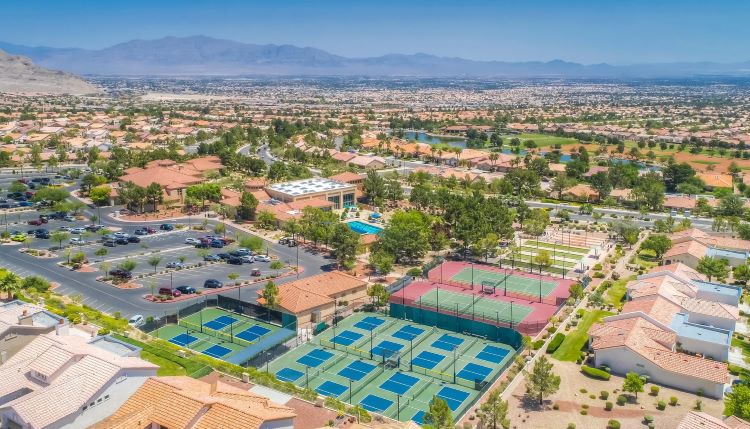 Sun City Summerlin Homes for Sale were the first of the four active adult communities developed by Del Webb in Las Vegas and remains the most popular even after a decade. Residents enjoy access to four community centers, five swimming pools, tennis, and racquetball courts. Residents also can take advantage of three golf courses: The Highlands, The Palm, and Eagle Crest. Summerlin Sun City also has 8o+ special interest groups and onsite entertainment events and dining, making this a unique community and lifestyle.
Sun City Summerlin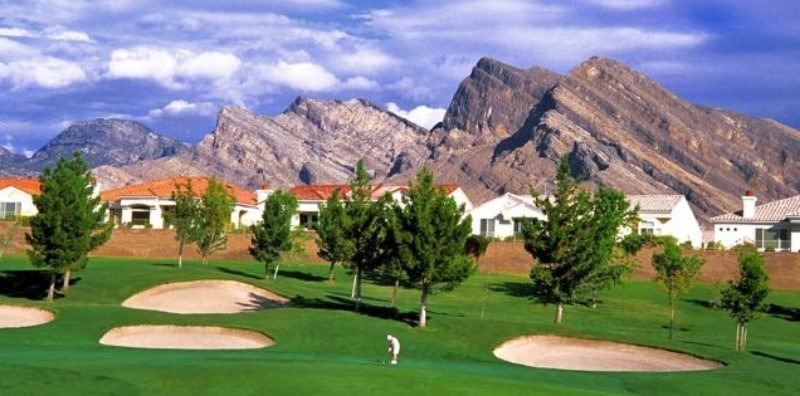 Sun City Summerlin Las Vegas NV is at an elevation of 3000 feet, within the Spring Mountain Range, and the largest active adult community in Nevada. Four clubhouses, three golf courses, and 7,779 homes are only the beginning of the list of things this community has to offer.
The Summerlin Sun City is a 55+ adult living community built by Del Webb, the premier builder of active adult communities nationwide. Located in Las Vegas Northwest Valley, Summerlin Sun City offers resort-style amenities and activities that cater to an active lifestyle. Its proximity to downtown Vegas and the famous Strip makes it easy to explore all the city offers.
Sun City Summerlin Homes for Sale
This adult community in Las Vegas is the perfect place for active adults who want to make the most of their retirement years in a dynamic, vibrant, and friendly community. Residents can enjoy three golf courses, four fitness centers, 12 tennis courts, many swimming pools, and more than 100 amenities, clubs, and recreational activities.
VIDEO: Sun City Summerlin Homes Tour
Thanks to the high elevation, the location of the community offer the residents cooler temperatures and fresh air, as well as magnificent views of the Las Vegas Valley, while being only a 20-minute ride away from the Las Vegas Strip. This age restricted community has more amenities than any other active adult community in Las Vegas, with over 80 clubs and interest groups of all kinds.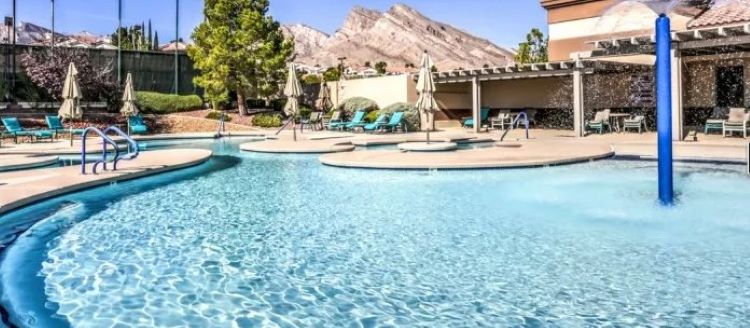 What attracts many retirees to this community are four well-equipped clubhouses and three world-class golf courses. The four clubhouses include The Mountain Shadow Clubhouse, the Sun Shadows Clubhouse, the Desert Vista Community Center, and the Pinnacle Clubhouse.
Mountain Shadow Clubhouse
The Mountain Shadow Clubhouse features many amenities, including an indoor spa, an outdoor pool, and tennis courts. Additionally, the center has an extensive library with various books, movies, and games available for checking out. Besides those amenities, there is also a dedicated picnic area where the residents can enjoy quality time with their close ones. With its warm atmosphere and friendly staff, the Mountain Shadow Clubhouse is the perfect place to gather with family and friends.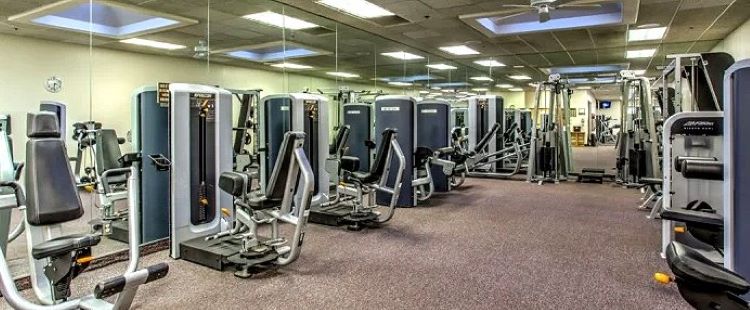 Sun Shadows Clubhouse
The Sun Shadows Clubhouse offers a great Olympic-size indoor pool for all swimming enthusiasts, as well as a spa and different multi-purpose rooms. From a meeting room to a card room, the residents have enough space for all their activities. This clubhouse also features an aerobic studio and four bocce ball courts.
VIDEO: Sun City Summerlin Home Tour
Back to: Sun City Summerlin Homes for Sale
Desert Vista Community Center
The Desert Vista Community Center is another exceptional place for residents of the area to come together and socialize in a resort-style environment. With its spacious outdoor patio, state-of-the-art fitness center, and inviting swimming pool, there's something for everyone at this facility. Residents can enjoy a wide variety of activities, including basketball, pickleball, tennis courts, outdoor walking paths, an on-site restaurant and lounge area, and day trips to nearby attractions. The community center offers classes ranging from yoga to art lessons and holds special events throughout the year, such as holiday festivities, movie nights, and game nights.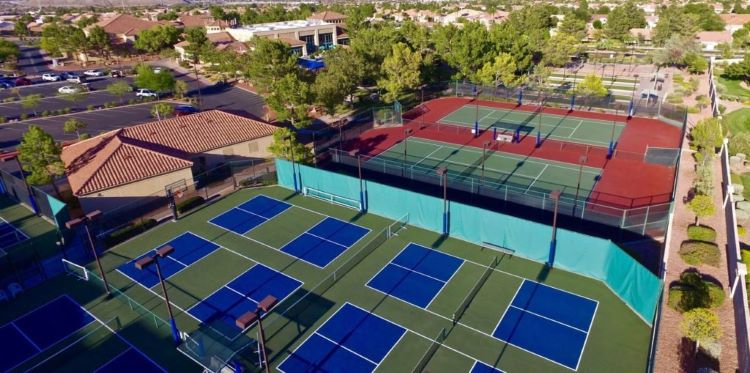 Pinnacle Clubhouse
The Pinnacle Clubhouse is a bit different, as it is a cultural center featuring a Starbright Theatre with over 300 seats and a multi-purpose room. Here the residents can enjoy plays and shows as well as attend acting classes and much more. This clubhouse also features a modern gym, a fantastic restaurant, a softball field, and rooms dedicated to woodwork, music, or relaxing massages.
World-Class Golf Courses
For golf enthusiasts in Sun City Summerlin, the three world-class golf courses in the community are the Palm Valley, the Eagle Crest Executive Course, and the Highland Falls. Each course is designed by Billy Casper to host popular, world-class competitions, which you can observe, but you can also get a yearly membership at reduced prices for the residents.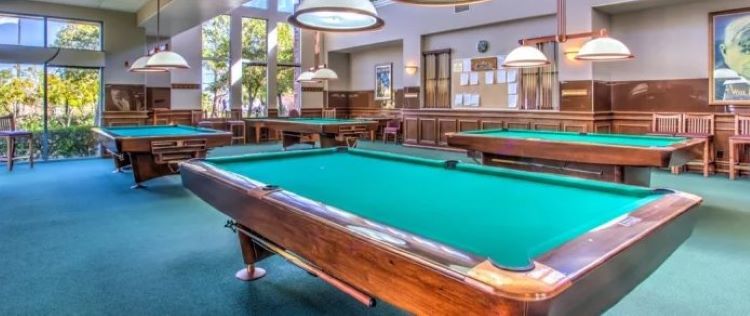 The Palm Valley, located next to the Mountain Shadow Clubhouse, was the first course built in Sun City Summerlin, and it is also the community's most challenging course with its 6580 yards. The Eagle Crest Executive Course features 4067 yards and is located next to the Pinnacle Clubhouse.
This par-60 course is an interesting location to practice your golf skills while enjoying the magnificent views of the Las Vegas Valley. Last but not least, the Highland Falls golf course is a par-72 golf course across 6512 yards, featuring dramatic elevation changes that make the games much more difficult and challenging.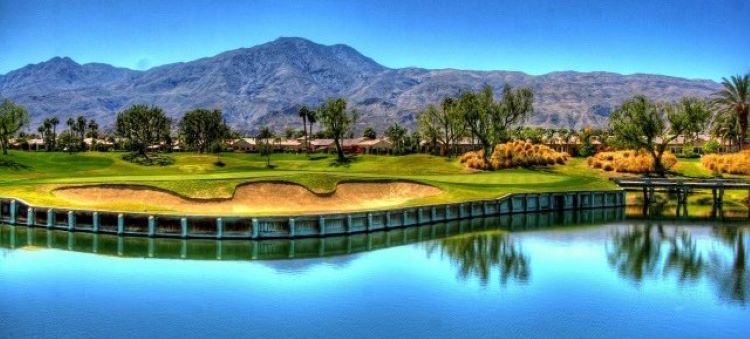 Homes for Sale in Sun City Summerlin Las Vegas
As far as properties in Sun City Summerlin go, they are very popular and sought after. The community offers you a variety of 42 different property models to choose from.
It is important to mention that attached homes in this community are maintenance-free, as that is taken care of by the association of homeowners. The overall lifestyle of living in this community can be compared to living in a high-end, luxury resort. The community offers many recreational facilities and events, keeping the residents occupied at all times. They can attend classes in cooking, language, and other activities, as well as attend shows and competitions or even participate in them.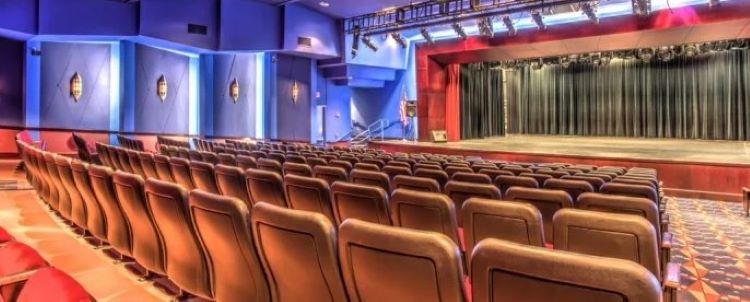 World-Class Amenities and Plenty of Community Events
In Sun City Summerlin, the residents receive a newsletter each month filled with all events that are going to be taking place in the community so that they are well-informed of what is going on. They can also partake in daily trips to different sight-seeing locations or even exotic cruises to Mexico.
The community offers many other amenities, such as cultural venues including the Nevada State Museum and the Las Vegas Natural History Museum, as well as three shopping centers: Plaza South, Plaza North, and the Rampart Center. Nature enthusiasts can enjoy the Red Rock Canyon, Lake Mead, and the Fire State Park as well.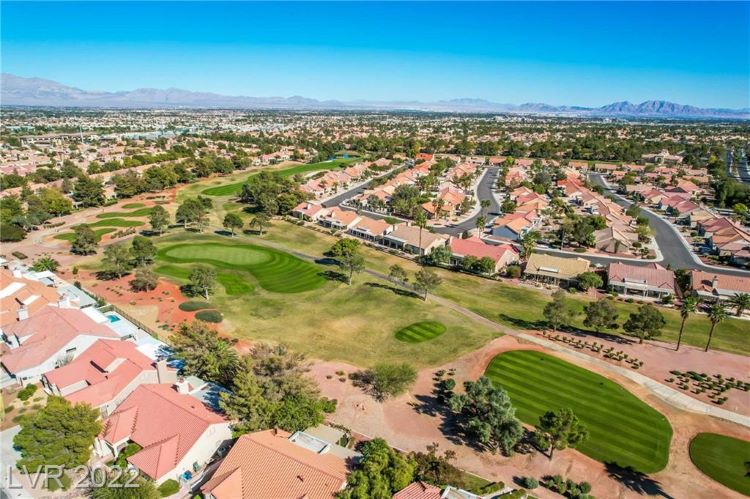 The extended community is well structured with plenty of retail stores, banks, and medical facilities with public transport available to and from each of those locations. For frequent travelers, the McCarran International Airport is only a short ride away from the community.
The residents of Sun City Summerlin can enjoy tons of world-class amenities while living in reasonably priced yet luxurious homes. This resort-like active adult community in Las Vegas offers plenty of recreational and entertaining activities to its residents who are enjoying the lovely sights and views of the Las Vegas Valley. Life in Sun City Summerlin is filled with joy and happiness, with no worries whatsoever!
Searches Related to Sun City Summerlin
55+ Communities in Las Vegas
Sun City Las Vegas
Sun City Aliante
-
We specialize in Homes for sale in Sun City Summerlin Las Vegas NV
Call 702-882-8240
---
Select Your Las Vegas Sun City Community:
EAST SIDE
Sun City ANTHEM
Sun City MacDonald Ranch
WEST SIDE
Sun City SUMMERLIN
Siena Summerlin
North Las Vegas
Sun City Aliante