Sun City Aliante Homes
We Specialize in Sun City ALIANTE Las Vegas
ℹ️ More Information
Sun City Aliante Homes for Sale by Property Type
Sun City Aliante
September 29, 2023
What and Where is Sun City ALIANTE Homes?
Sun City Aliante Homes
Sun City Aliante is located in North Las Vegas in the largest master-planned community in the North. Residents get all the amenities of Sun City and the added value of the larger community parks, trails, and public library. The Aliante Casino also has regular events and concerts and is famous for it's affordable cafes and the buffet. The golf course is open to the public and is a social hub for the community.



If you are looking into Sun City Aliante Homes, you might also want to consider checking out similar properties in Sun City Summerlin Homes for Sale, Sun City MacDonald Ranch Homes and Sun City Anthem Las Vegas.
🏠 See Sun City ALIANTE Homes for Sale ⬆️
Sun City Aliante Real Estate Market
| | | |
| --- | --- | --- |
| Sun City Aliante Homes for SALE | Recently SOLD | For Rent |
Sun City Aliante Las Vegas

What makes this age restricted community such a great place for seniors is the variety of both social and physical activities that can help them stay active and entertained. The Las Vegas strip is only 15 miles away from the community and the residents have access to the Las Vegas Valley within 30 minutes.
Some of the residents' favorite amenities include the casino, golf course, and various shopping and dining areas. Besides the amenities and facilities included in the community, the area itself is surrounded by several other communities that include important facilities such as the fire station, schools, a library, etc.
Located in North Las Vegas Nevada, this age restricted community is near the Las Vegas Valley and the neighboring all age communities. As a part of the Aliante master planned community, this age restricted area is near the Sheep Mountain Range and offers a wide array of useful amenities, as well as activities to keep the population busy and entertained.
Sun City Aliante Homes for Sale
Sun City Aliante HOA features 2028 single family homes, built from 2003 to 2008. Each home in the Aliante Sun City community is well designed with contemporary style and great amenities. After all, these homes were built by the famous Del Webb corporation.

There are no new constructions because all homes sold out after five years after the opening of the community. However, there are plenty of available resale homes on the market. Even though all homes in the community are single family homes, you can still choose from seven different floor plans.
The homes range in size from 1155 square feet to 2105 square feet. All homes include an attached garage while the bigger ones even feature a den. Furthermore, each house features contemporary design and state of the art amenities, as well as beautiful views of the Las Vegas Valley or the mountains.
As a resident of the Aliante Sun City age restricted community you get exclusive access to the community's clubhouse. This clubhouse is the main location where all social and physical activities take place. It features an indoor lap pool as well as a spa area, allowing the residents to stay in shape and relax in a resort-like atmosphere.

As health is the most important aspect of life, especially for the senior population, it is important to take care of it on a daily basis. The community of Aliante Sun City provides cardiovascular and weight training in world-class fitness studios. The residents also have access to the aerobics studio for different kinds of fitness activities.
Pingpong is one of about 40 activities that the North Las Vegas senior community center offers. Others include bowling, pickleball, line dancing, and a veterans club.
"I don't play that well, but I wanted to do something for exercise. I consider running after the ball and bending over to pick it up good exercise," she said. "Even though I have bad knees, this is still easy enough that I can do it." Aliante Sun City Ping Pong
Members range from about 60 to 80 years old, and some have health issues. Many said playing keeps them active.
On a more entertaining side, the community offers plenty of fun and social amenities, such as a large ballroom and a hall for parties. You can enjoy amenities such as the billiards room as well as hobby and arts and crafts rooms.
There are more than 30 clubs and interest groups in total. You can choose from different classes and learn new things, as it is never too late to do so! The classes include dancing, chess, singing, as well as jewelry making.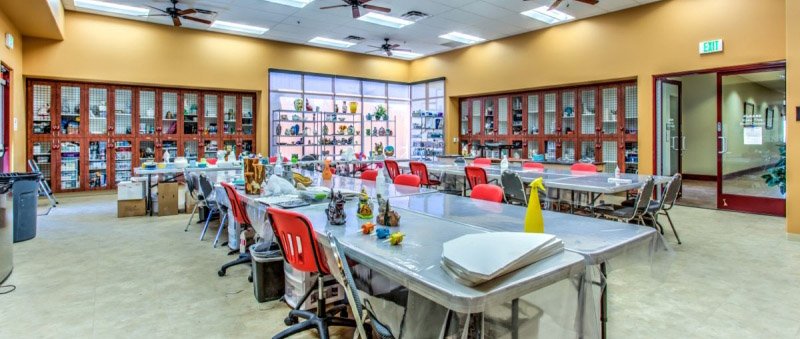 Besides groups and classes, the residents can enjoy fun excursions to the nature side outside the Las Vegas area. Other than horseshoe pits, bocce ball, pickleball and tennis courts within the community, the residents can use the amenities of the Aliante master planned community. The residents of this age restricted area can enjoy the large Nature Discovery Park and miles of lighted walking trails.
However, Sun City Aliante offers a lot more than the amenities you'll find within this master planned community. Being locared only 15 miles north of the famous Las Vegas Strip, the community offers close access to some of the most popular shopping outlets, stores, restaurants, and entertainment venues.
It also offers close access to state of the art fitness facilities in the Las Vegas Valley. Some of the most popular gyms are only a short walking distance away, which allows the residents to keep up with their workouts regularly. The residents can also take a short trip to Mount Charleston to the west and enjoy hiking in the beautiful scenery.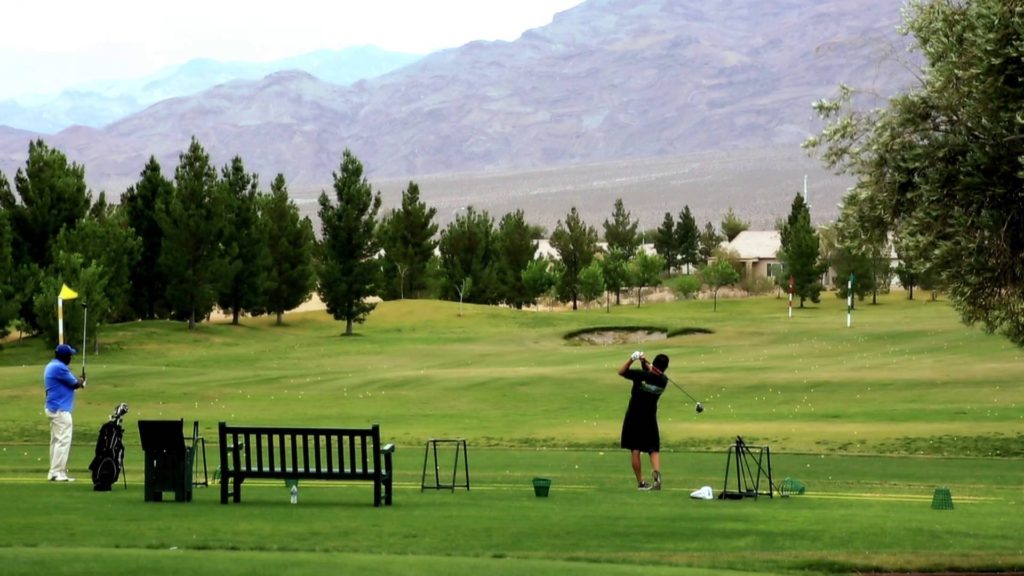 The fans of golf are especially going to find this community enjoyable, as it features the great Aliante Golf Club with a par-72 course of 6900 yards. This challenging public golf course was designed by Gary Panks Associates and, even though it features some challenging elevations, it is suitable for all skill levels and players with all levels of experience.
Therefore, you can test out your golfing skills whenever you feel like with such a great course within your community. Each neighborhood in the area, including the Sun City Aliante Community, offers close access to golfing amenities.
Sun City Aliante Golf
Aliante Sun City Pool
Aliante Tennis
40+ Groups and Activities
Sun City Aliante Lifestyle
The Aliante Casino where all residents of the Aliante Sun City can get a taste of the classic Las Vegas gambling experience. This complex includes both a casino and a hotel, as well as a spa. Additional features of this facility include a movie theater and a bingo hall. The main feature here is the large gambling area where you can try your luck at poker, blackjack, roulette, slots and other classic casino games.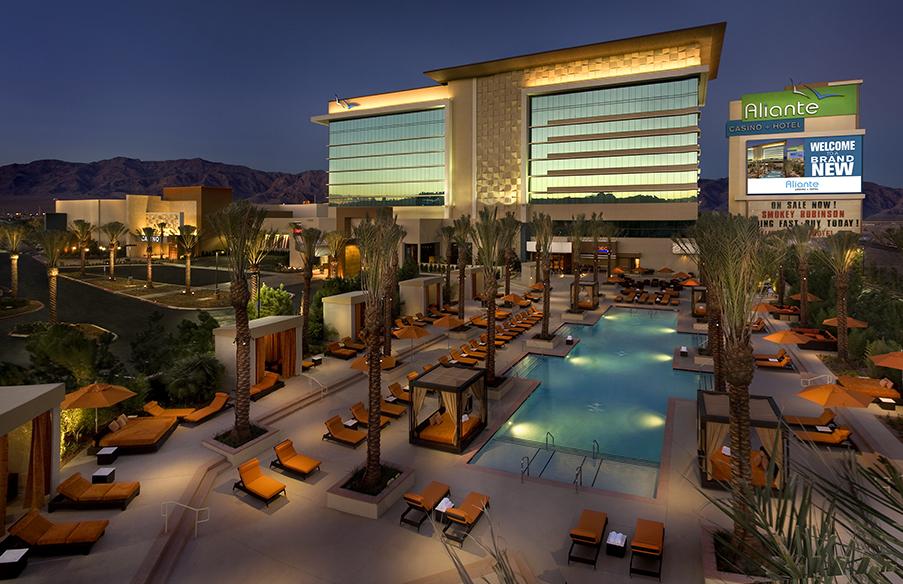 The residents of the community have access to the famous Aliante library, featuring a wide range of available books and public reference services. Events such as children's arts and crafts and story times, as well as cultural and civic programs often take place in this facility. For those interested in learning or those whose hobby is reading, this facility is going to be one of the best places to go to!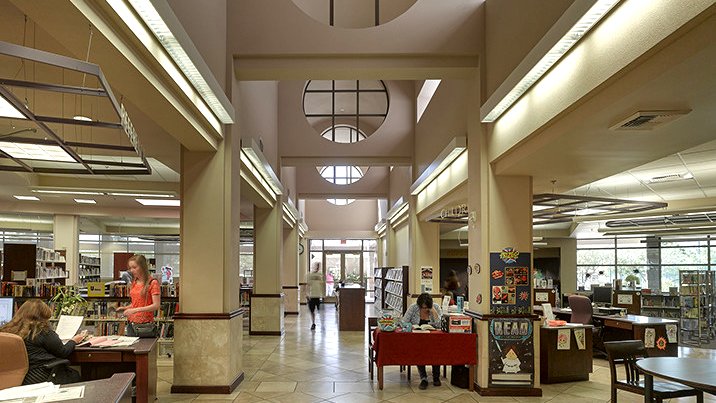 Overall, the great thing about the Aliante Sun City age restricted community is that is located near other communities that provide many great amenities. The community is surrounded by several all ages communities.
This means the residents don't have to go far from their family yet they can get some peace in an age restricted community. The wide range of home sizes and floor plans, as well as pricing options, is what makes choosing a home in Aliante Sun City a piece of cake!
Searches Related to Sun City Aliante Homes
Sun City Summerlin homes for sale
55 plus Communities in Las Vegas
Aliante Las Vegas Homes for Sale
We specialize in Sun City Aliante Homes and Townhomes
Call 702-882-8240
Sun City Las Vegas Communities:
EAST SIDE
Sun City ANTHEM
Sun City MacDonald Ranch
WEST SIDE
Sun City SUMMERLIN
Siena Summerlin
North Las Vegas
Sun City Aliante