Summerlin Townhomes
December 3, 2023
Summerlin Townhomes by Price
What and Where are the Las Vegas Townhomes?
Summerlin Townhomes for Sale
Summerlin townhomes for sale are popular in this award winning master planned community for those looking to live a low maintenance lifestyle. Townhouses in Summerlin can be found from affordable to affluent - even against some of the most expensive homes in the area. Most townhomes in Summerlin are in gated communites with pool.
Those considering Summerlin Townhomes may also have an interest in viewing similar properties available in Summerlin Condos, Summerlin Homes and Mira Villa.
🏠 See Summerlin Townhomes for Sale ⬆️
Summerlin townhomes normally have low inventory due to demand - act fast See also: Summerlin Condos
Summerlin Townhomes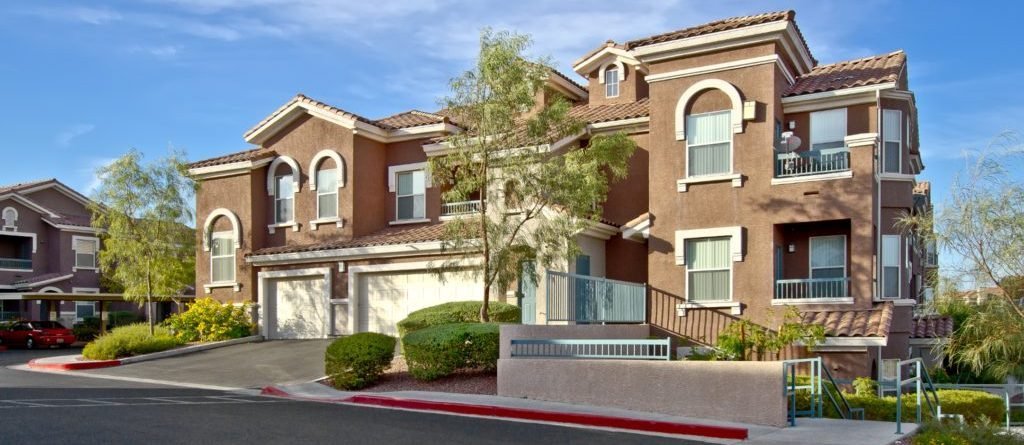 The master planned community of Summerlin in Las Vegas, continues to reveal new home options with a variety of lifestyle options. Nowadays, builders are constantly targeting Summerlin as a perfect location for luxury townhomes. Townhomes are attractive for homebuyers in Summerlin and many of the top home builders expanding into townhome developements.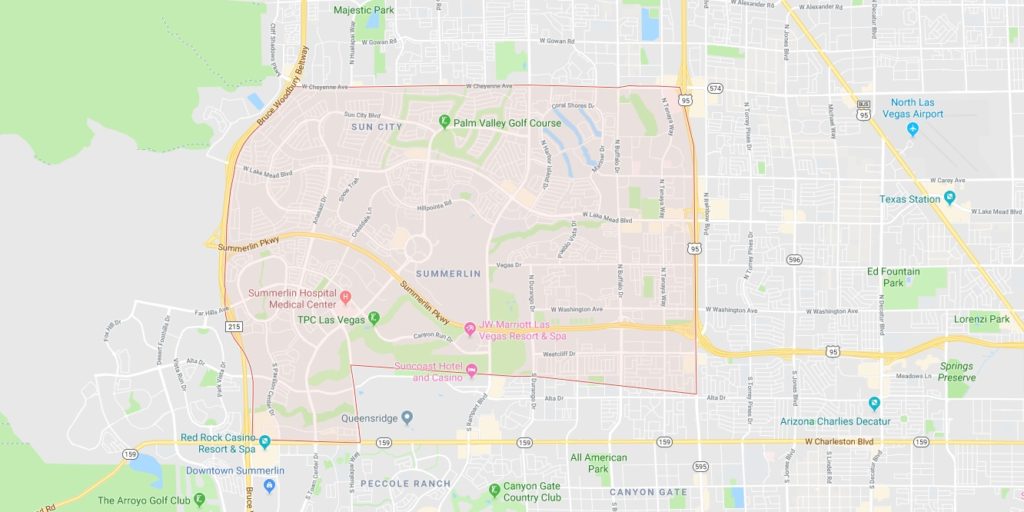 Benefits of Living in a Townhome - For first time home buyers or those looking to downsize, townhome living provides the perfect alternative to owning a single-family home. Best-known for their unique architectural style, townhomes are consisted of at least one other townhome that usually looks very similar to the first. There are shared walls and multiple floors–typically, two to three stories. Townhouse residents usually share common spaces, such as a pool or driveway, with other neighbors as well.However,compared to condo living, townhome residents have more privacy since they have their own private outdoor entrances.
Summerlin Townhome Community Amenities may Include
Gated / Gaurd Gated
Community Pool Spa
Clubhouse
Community Events
Summerlin Townhomes for Sale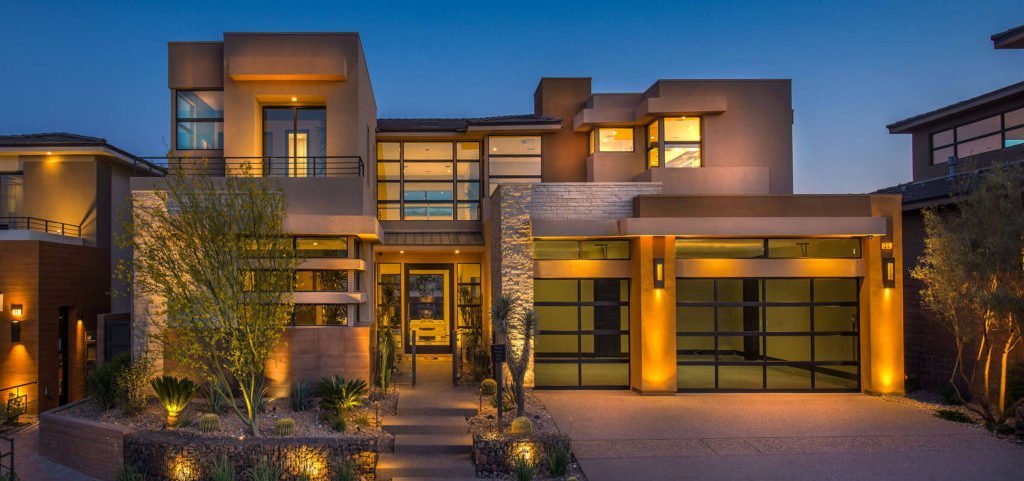 Location - Another great benefit of living in a townhome is that usually residents are likely to be living in great locations in a vibrant community area. Townhomes tend to be located in very convenient locations, usually in large cities and urban areas where single family homes are expensive or do not exist. The best townhomes are situated just far enough from town so that you can get some peace and quiet, but close enough that you have access to whatever it is that you need. Although they might not be located in the middle of downtown's hottest district, however, the townhomes are located near plenty of amenities – such as shopping, dining, and entertainment.Therefore, the townhomes are perfect locations for everyone looking for a place to be able to live, work and play.
Summerlin Townhomes for Sale in Las Vegas VIDEO Overview

🏠 See Summerlin Townhomes for Sale ⬆️
"Summerlin, Las Vegas, NV, is a beautiful and peaceful area! The Red Rock Casino, Tivoli Village, and Downtown Summerlin are the must-see destinations in Summerlin. There are many shopping centers and an array of dining restaurants from Downtown Summerlin, to Boca Park. Red Rock Casino has a buffet, a movie theater, bowling alley, arcades, night clubs, luxurious hotel rooms and more! Summerlin even has, Red Rock Canyon, a beautiful scenery of nature and the Rocky mountains, with bike trails, camping sites, and of course Bonnie Springs, an old Western town for kids and families to enjoy and visit the petting zoo. Summerlin is a great place to visit and a beautiful place to live!" - Niche.com Reviewer
Lower Living Costs - In general, townhomes are most cost friendly than single-family, detached homes. For this reason, they are excellent and affordable option for first-time homebuyers. A smaller square footage, lower utility bills, fewer out-of-pocket maintenance costs, and a variety of added perks townhome living simply costs less and is a convenient and affordable alternative to detached home living. The utility expenses such as cooling and heating are dramatically cheaper for townhome residents, and this savings are very significant.
Lower Maintenance - Townhome residents are often not responsible for any of the upkeep in the common areas or their own home's exterior. Townhome living offers the benefits of limited responsibility and cost of upkeep for the property and yard. Generally, most townhomes have small yard areas where yardwork is minimal. In many townhome communities, homeowners associations are responsible for all exterior maintenance work and seasonal yard care. In order to have a well-maintained community and a beautiful landscape, the front areas are usually maintained by the homeowner associations, however, are responsible for paying. Out of the job to maintain the area maintained and well-organized, there might be some specifications by the homeowners association such as how the exterior of the townhome should be decorated. Additionally, many homeowners associations come with a rules of what residents can and cannot do while living in their townhouse. Some restrictions might include pet size, pool hours, home exterior changes, or parking restricted areas. However,every townhouse community's rules and regulations are different.
Here is front view of The Mesa Park in Neighborhood of Townhomes in Summerlin

"A beautiful park. Home to Summerlin South Little League Spring and Fall. Parking seems crazy but there are side streets and neighbors are friendly. Concessions are open for Little league games, staffed by volunteers and only take cash at this time. Security is very friendly. Lots of neighbors walk their dogs in and around the park. Kids and young adults play basketball all the time here. Most people are friendly if you are interested. If not. Wait a bit and a court opens up. Field lights only operate during the season but batting cages have their own control. If they don't work, ask security nicely. Most times they are very helpful." - Yelp.com Review
Amenities - Investing in a townhome means that residents will have the chance to live in a community with many amenities available.Contrary to condo living,one of the advantages of townhome living is the multi-level floor plans. Additionally, residents have an access to things like a state-of-the-art fitness center, a tennis court and a resort-style swimming pool, so they can maintain their ideal lifestyle without leaving the neighborhood. Also, there are many high-end townhome communities which are amenity rich and offer meeting rooms,entertainment facilities, golf courses,concierge services, valet parking, doorkeepers and more. Many townhome communities feature outdoor amenities as well, such as walkways and open space, as well as close proximity to nearby parks and outdoor recreation centers.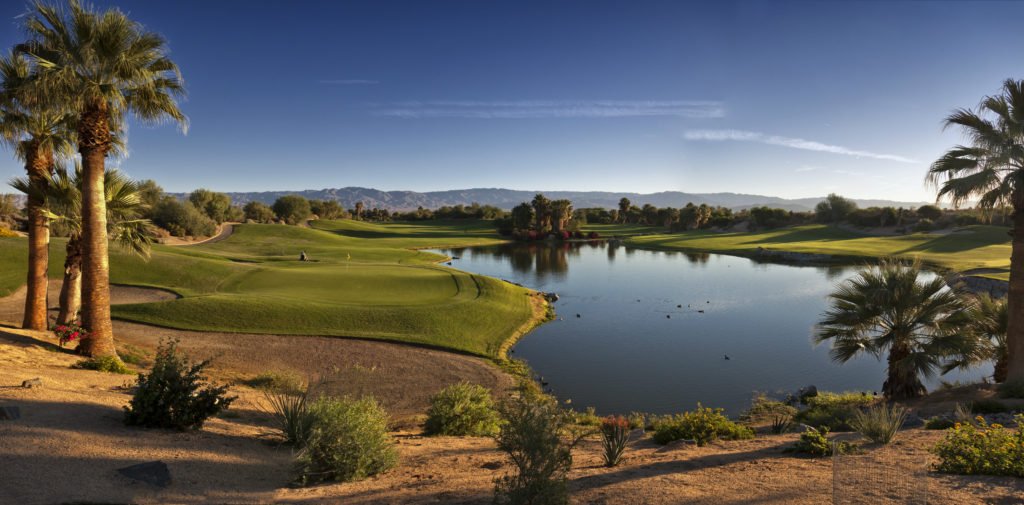 "I got the sweet opportunity to attend the Shriners Hospitals for Children Open at this course. It was my first golf tournament and I was able to go into player dining and walked the majority of the course. It was beautiful! The staff and volunteers were kind and courteous and it was a wonderful experience. And absolutely beautiful! Could not have asked for a better first time on a course. I don't know a thing about playing golf, but it was a lot of fun watching." - TripAdvisor Review
Las Vegas Townhomes in Summerlin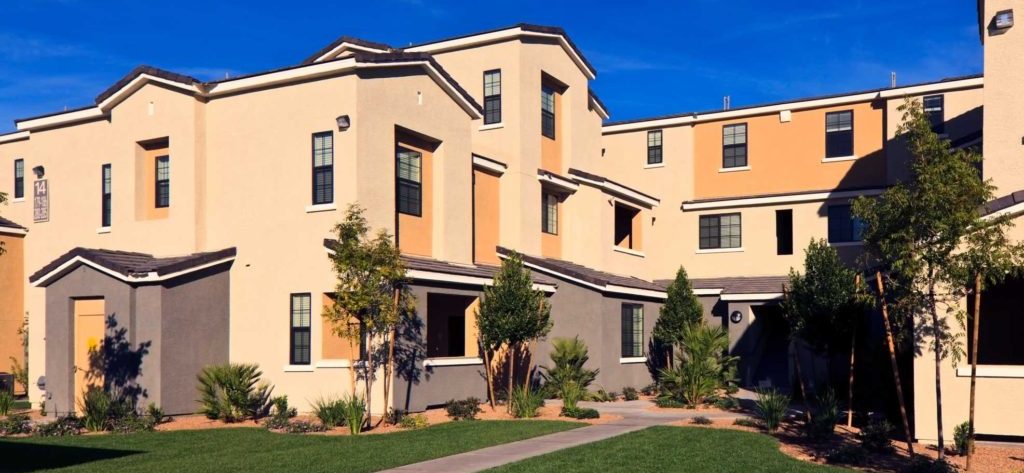 Sense of Community - While single-family home residents have only few neighbours with whom they enjoy some free time, townhome homeowners have have dozens of like minded people around. Although some people are not neighbourly type, it is good to have in mind that there is always someone around that can keep an eye on ones home while homeowners are away.
Summerlin Townhome Examples - Toll Brothers, one of the America's most popular luxury home builders, became very popular with their townhomes in the Paseo Village in Summerlin. They have designed these luxurious gated townhomes for everyone who wants to downsize in a beautifully designed home, and while enjoying the quality of the Summerlin lifestyle. Vista Dulce is a popular townhome development by Toll Brothers and is a gated neighborhood that features two-story and three-story plans that range from 1,580 to 1,889 square feet. These townhomes can come with with three bedrooms, two-car garage, full driveway, covered loggia and private backyard. Floor plans also offer a foyer, drop zone between garage and kitchen, second floor laundry room and optional loft or fourth bedroom.
Townhome for Sale in Las Vegas Summerlin
Additionally, some of the exclusive neighborhood amenities include a pool, cabana and state of the art fitness center. Residents of Vista Dulce community have a perfect location and have the best private neighborhood amenities, as well as a quick access to all Summerlin community amenities, which include 150 miles of interconnected trails, more than 150 parks and well-established shopping complexes for living essentials. Since Vista Dulce is part of the Mesa Village, its residents are a walking distance away from the beautiful Mesa Park, and just few minutes to the new 106-acre Downtown Summerlin featuring a variety of fashion, dining and entertainment venues.
○ We specialize in Summerlin Townhomes for Sale Call 702-882-8240