Stonebridge Summerlin
October 2, 2023
---
What and Where is Stonebridge Summerlin Homes?
Stonebridge Summerlin Homes
Located in the western part of Summerlin, the village of Stonebridge is situated close to the Vistas Village and right next to the Paseos Village. You can easily access this community from Charleston Blvd and the Four Hills Avenue. Stonebridge stretches across 502 acres of land filled with great amenities and some of the most beautiful houses in Las Vegas. The community itself is elevated from the Las Vegas Valley and thus provides stunning views of the Strip and the surroundings.
Those considering Stonebridge Summerlin may also have an interest in viewing similar properties available in The Hills Summerlin for Sale, Mountain Trails Summerlin Las Vegas Homes for Sale and The Cliffs Summerlin Las Vegas.
🏠 See Stonebridge Summerlin Homes for Sale ⬆️
Stonebridge Homes for Sale
Stonebridge is the westernmost community in Summerlin, home of the Las Vegas communities known for their high security and exclusive atmosphere. As one of the most unique areas in this master planned community, Stonebridge offers close access to dozens of amenities and facilities. With fully landscaped backyards and luxurious interiors, homes in Stonebridge range from mid priced properties to multi million dollar estates. Most importantly, the community features several guarded gate neighborhoods with maximum security and plenty of Stonebridge real estate for sale.
Stonebridge Summerlin Community
With 3000 feet of elevation, each home in Stonebridge offers panoramic views of the Mojave desert. The community has both single story and multi family homes suitable for all budgets and family sizes. What's characteristic of this community is the Prairie Highland design that is present in nearly all properties. As one of the most beautiful scenic villages in Summerlin, Stonebridge has plenty to offer to visitors and buyers interested in real estate properties for sale.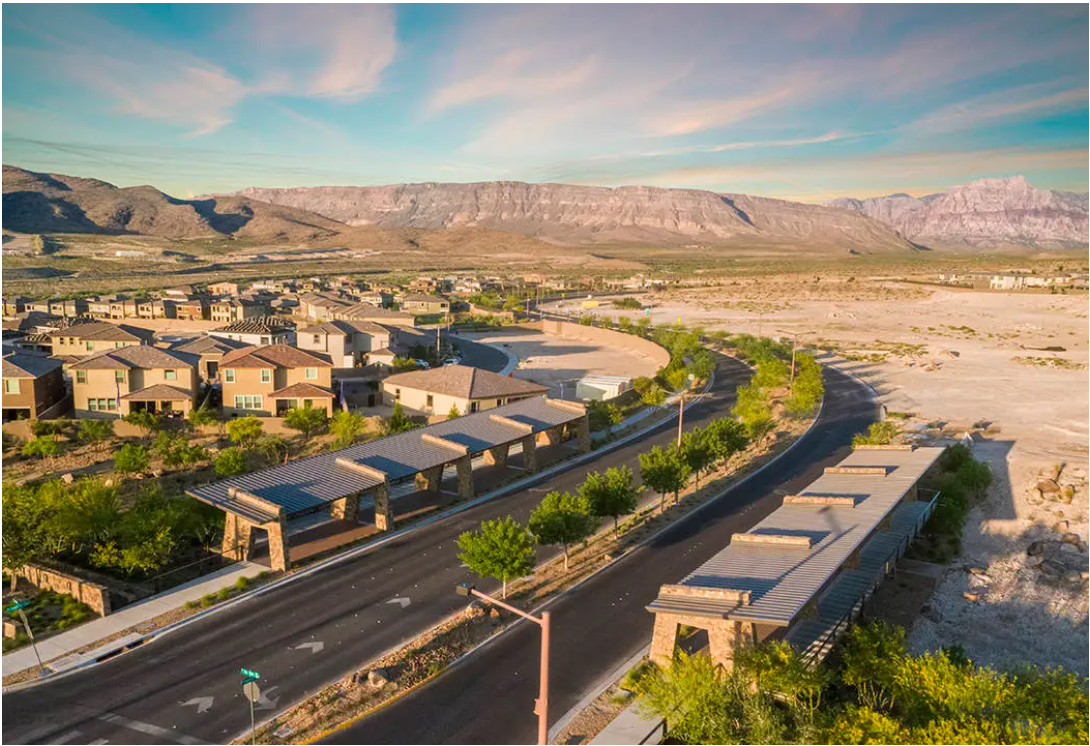 Stonebridge Amenities
Stonebridge itself is home to many great amenities including the community park, community pools, sports courts, and fitness facilities. However, the real abundance of amenities hides in Downtown Summerlin, which is located only a few minutes away from this community. Stonebridge is close to Summerlin's 150 miles of walking and running trails, nine world-famous golf courses, 25 public and private schools, and plenty of shopping and dining sites. The Stonebridge Community Park stretches across 12 acres of land and includes:
A lighted soccer field
Basketball court
Fitness and exercise areas
Pickleball court
Shaded areas
Picnic pavilions
Plenty of green space
Moreover, Stonebridge is home to the Doral Academy Red Rock Charter School, along with 25 other public and private schools. The most popular schools in the area are the Palo Verde High School and the Sig Rogich Middle School. This community is also the gateway to the Red Rock Canyon Conservation Area, the natural gem of Nevada with amazing panoramic views and plenty of space for hiking and relaxation.

For some real Las Vegas type of entertainment, visit the Strip or Downtown Summerlin where you will find many shops, restaurants, and casinos. The next door Paseos Village is also filled with great amenities, from fitness and recreational facilities to libraries, theaters, and coffee shops. Most importantly, all the major facilities such as the Summerlin Hospital and the McCarran International Airport are only a short drive away from the center of Stonebridge.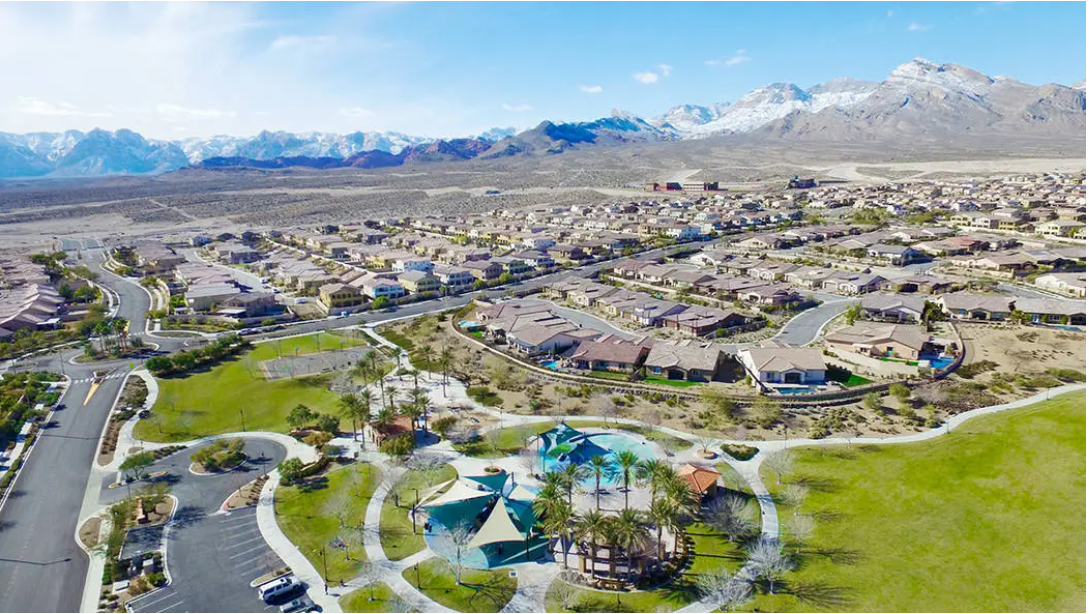 Why Choose Stonebridge Homes for Sale
Stonebridge is a popular choice for many first time home buyers and seasoned buyers on the Las Vegas market. With over 100 000 residents, this is one of the most prominent villages in Summerlin with all the amenities and facilities you need for an active lifestyle. However, there's a lot more to Stonebridge than just its amenities. The properties in this community were built by some of the best builders in Nevada, including Toll Brothers, KB Homes, Richmond American Homes, and Lennar.

Properties in this community range in prices from low to high numbers that go way over $1 million. There are also over 50 unique floor plans to choose from, each featuring state-of-the-art home appliances and furnishing. Speaking of the interior, many homes in Stonebridge have large gourmet kitchens, spacious bathrooms, back patios, walk-in closets, and high ceilings with floor to ceiling windows. Overall, modern design is the most common style you will see in this area with a total of 11 neighborhoods.

Stonebridge real estate for sale ranges in sizes from 1600 square feet to well over 4 000 square feet. The community was originally developed by the Howard Hughes Corporation with the first neighborhood opening in December of 2017. The community has a very unique structure where the inner circle features the most affordable homes.
The expensive luxury estates form the outer circle of the community. Most of the luxury neighborhoods are guard gated for extra security and peace of mind.

Overall, Stonebridge is a place where you can enjoy peace and quiet while being close enough to the buzz of the city. With Downtown Summerlin being only a few minutes away, you will always have plenty of things to do at any time of day. The community also shares a boundary with Red Rock Canyon National Conservation Area Stonebridge, which is a great place to visit on the weekends. Contact us for more information about Stonebridge real estate for sale, luxury home options, and the community in general.

People who searched for Stonebridge also searched for:
The Ridges Summerlin
Summerlin Las Vegas
Paseos Village Summerlin