Stallion Mountain Homes
October 2, 2023
Stallion Mountain Las Vegas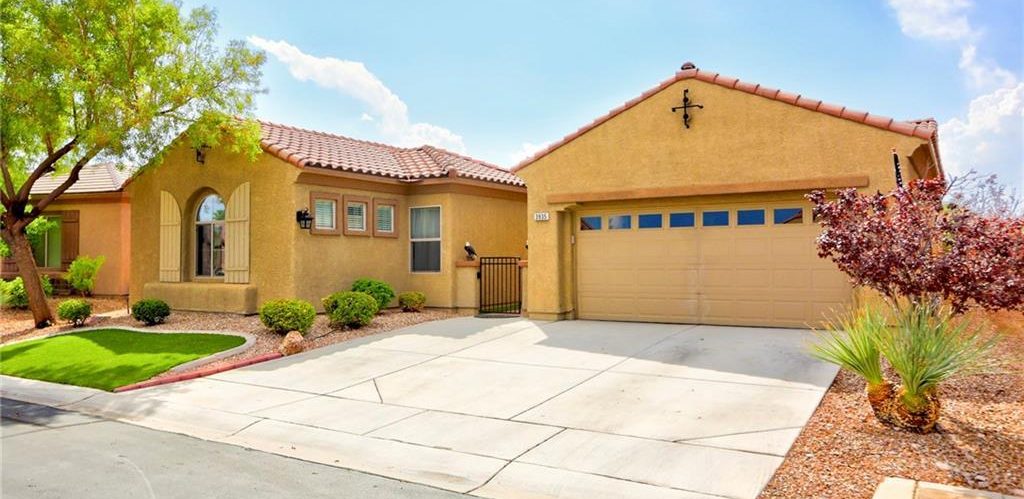 Stallion Mountain is a modern golf community located on the southeast edge of Las Vegas, more specifically off East Flamingo past the Boulder Highway. This area was originally known as the Sunrise Golf Club but it was renamed to Stallion Mountain after Billy Waters purchased it back in 1997.
Potential buyers with an eye on Stallion Mountain Homes might also find comparable properties worth considering in Las Vegas CC Homes, Tuscany Village Henderson NV and Green Valley Las Vegas Homes for Sale.
🏠 See Stallion Mountain Homes for Sale ⬆️
He then created a community with a club house in the center that featured a wild horse theme to match the atmosphere in the neighborhood. Today, this popular golf club community attracts golf enthusiasts and home buyers who are looking for a wide array of options when it comes to home sizes and designs.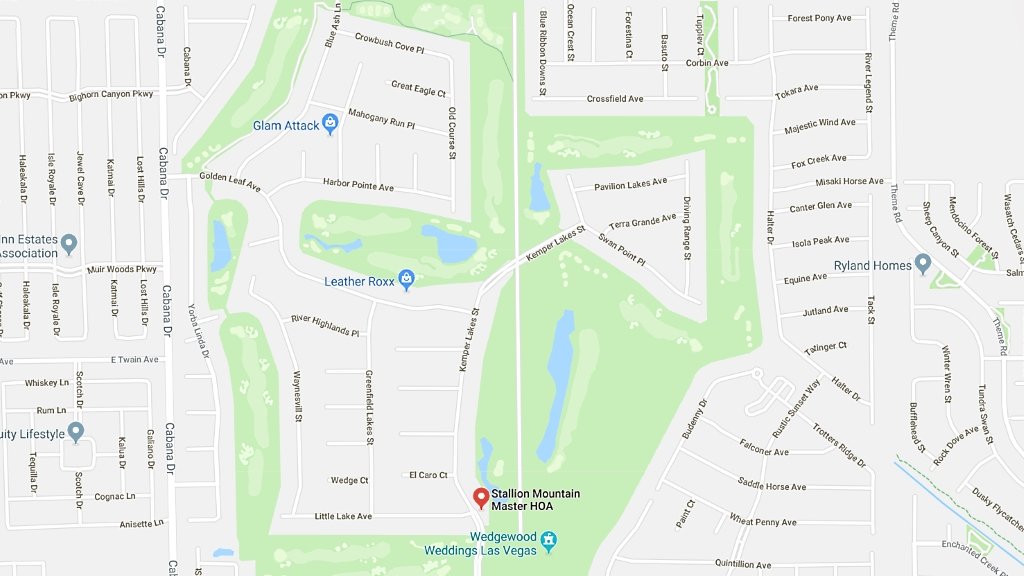 The Stallion Mountain community features a total of three golf courses with 18 holes each. Two of the golf courses were sold to Pulte Homes, which was also responsible for building the majority of properties in the area.

The third golf course is known as the Stallion Mountain Golf Club. This semi-private golf course stretches over 7351 yards of challenging terrain. It was designed by the PGA tour legend Jim Colbert with the help from a professional golf course architect Jeff Brauer. The two created a very fun golf course with a par 72 layout and a total of four sets of tees.
Stallion Mountain Homes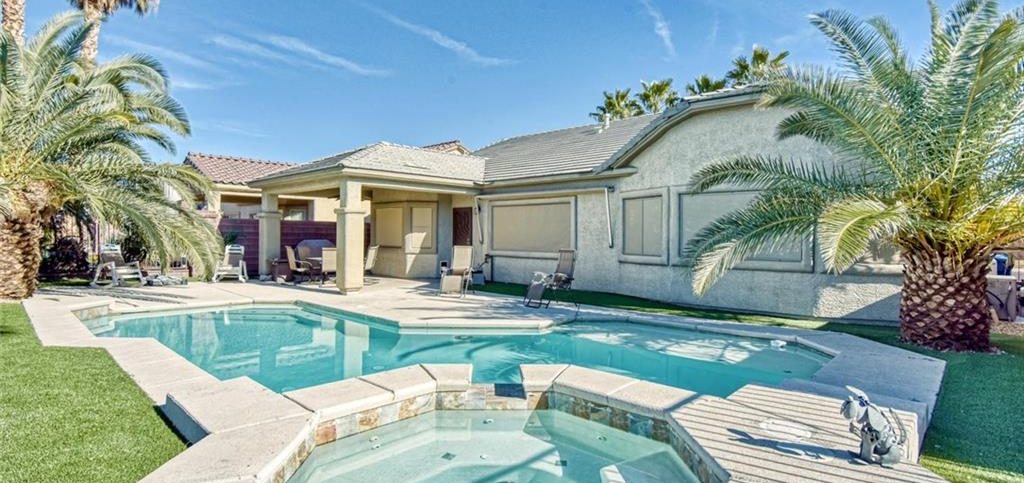 The course was open to public back in 1992, even before Waters had purchased the community. However, it went through a rough financial crisis which led to the course being shut down for almost three years.

Luckily, the large fairways and challenging terrains didn't go to waste because the course started functioning again after the community was renamed into Stallion Mountain. Today, it is one of the most popular sites for golf enthusiasts, not only because of its unique structure but also for the large 38 000 square feet golf club in its center.

What makes the Stallion Mountain community so unique and different is the fact that the golf course was built to surround the community, making it a unique golf course community. In most golf communities, the neighborhood is located around the golf course but it is the other way around in Stallion Mountain. Moreover, the area offers plenty of opportunities for interested buyers.

When it comes to real estate options, buyers can choose from renovated resale homes to brand new Pulte homes that were recently listed on the market. It is important to mention that Stallion Mountain properties are scattered across several different neighborhoods within the guard gated community.

The first neighborhood is called The Fairways and it offers properties closest to the gold course, hence the name "fairways." Home sizes in this neighborhood range from 1531 square feet to 2300 square feet.

Next up is The Greens neighborhood that features plenty of green areas and beautiful landscapes. This area is home to the largest properties in Stallion Mountain, ranging from 2476 square feet to 2881 square feet. The third neighborhood located within this golf community is called The Links and it is the only neighborhood in Stallion Mountain that offers its own common areas and facilities for the residents.
There is great Stallion Mountain Golf Club in neighborhood of community
🏠 See Stallion Mountain Homes for Sale ⬆️
"What can I say,... its a nice course, well maintained, reasonably priced, staff is amazing, close to the strip ... fun had by all. The food is also great! Put this course on your list of spots to tee it up while in Vegas, while there check out the pro shop and the food.. The head pro and the assistant are EXCELLENT... Great golf!" - TripAdvisor Review
The links features several private recreational facilities including:
Fitness center
Pool
Spa
Club house
When it comes to properties, home sizes in The Links range from 1190 square feet to 1619 square feet. It is also important to mention the unique condo community called the Black Horse. This is where you will find numerous single story home options ranging in size from 935 square feet to 1196 square feet. The Black Horse community has its own gated entry, a pool, and plenty of areas with beautiful landscape.
Stallion Mountain Community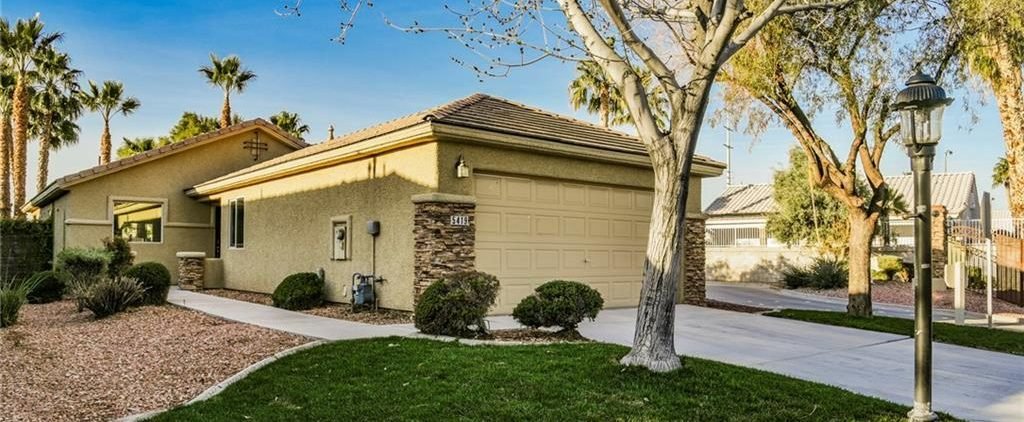 Last but not least, we must not forget Solera at Stallion Mountain, which is a guard gated active adult community that offers plenty of recreational opportunities for the elderly. Besides plenty of activities for people over the age of 50, the Solera community features at its center its own 10 000 square feet clubhouse.

Overall, the community of Stallion Mountain is located at a very suitable spot, only 20 minutes away from the McCarran International Airport and five miles away from the famous Las Vegas Strip where the residents can enjoy in Las Vegas nightlife and many amenities.

The community is also close to the Sam's Hotel and Casino, as well as many other amenities such as restaurants, shopping areas, gambling sites, and entertainment venues. Stallion Mountain is located at an elevation at 1670 square feet above sea level and it offers homes with low-maintenance desert landscaping.

When it comes to the style and structure of properties in Stallion Mountain, the two predominating architectural styles are Spanish Colonial and Mission Revival. Most lots in the community feature fenced yards with plenty of outdoor space, as well as an attached garage for one or two cars, depending on the size of the home.
"This property has a facelift and upscale rooms since bConnect aka Boyd took over. We enjoyed the late night fast food. Our rooms were perfect because they were near the elevator, and on the top floor. We did four days, then four more. We were able to grab a video of the park light and water show at night from our bedroom window. The room and bed are roomy. The tub is large enough for two. Housekeeping especially Maria Garcia was gracious and efficient. The bellman was an angel, I can't tell you why but we adore him." - Yelp.com Review
We must not forget that Stallion Community is indeed a guard gated neighborhood, which plays an important role in every buyer's decision. Guarded gates and secured entrances provide safety and a peace of mind to the residents of the community.
Besides being close to many amenities and important facilities within the Las Vegas Valley, the Stallion Mountain community is also close to some of the best schools and colleges in the area, including the Community College of Southern Nevada and the University of Nevada.
Homes for Sale in Stallion Mountain

If you take a look at the properties offered within Stallion Mountain, both resale homes and brand new structures, you will notice that this community is quite inexpensive when compared to other golf communities.

It offers plenty of property choices that range in size and pricing, allowing everyone to find their dream home easily. Most importantly, the community is only a short drive away from all the activities in the center of Las Vegas, as well as medical and educational facilities in the area. There is no doubt that Stallion Mountain is the perfect package!

If you are interested in purchasing a single family home in Stallion Mountain Las Vegas Nevada, contact us for more information about new mls real estate listings. Homes for sale in Stallion Mountain Las Vegas offer open floor plan options and most homes range in size from 2000 to over 4000 square feet.
Searches Related to Stallion Mountain Homes for Sale
Homes for sale in henderson nv

Single story homes for sale in las vegas

Las Vegas guard gated communities
○ We specialize in Stallion Mountain Las Vegas Homes for Sale Call 702-882-8240