Spanish Hills
December 3, 2023
$2,499,899
Med. List Price
What and Where is Spanish Hills Homes?
Spanish Hills Homes for Sale
Spanish Hills Las Vegas Homes in southwest Las Vegas is an affluent community that claims some of the top celebrities in town. Spanish Hills has historically been a consistent winner among luxury home owners do to the diversity of home owners behind the gates and the dream homes designed to meet the most demanding in tastes. Located next to popular Spanish Trail Las Vegas.

Prospective buyers searching for Spanish Hills might also find interest in exploring comparable Spanish Trails Homes for Sale, Red Rock Country Club Homes for Sale and Homes for Sale Canyon Gate Las Vegas.
🏡 See Spanish Hills Homes for Sale ⬆️
Spanish Hills Las Vegas

Behind the guard gates off Tropicana & 215 may be some of the most unique custom homes for location and design. Entering through the gates, one gets an immediate impression of the quality and diversity of homes in this neighborhood.

From the street, one would never guess what lies behind the gates - but while driving the 215, take a glace over and look up the hill. Yes, some of the largest custom Spanish Hills estates are right there, offering both amazing location and mountain views.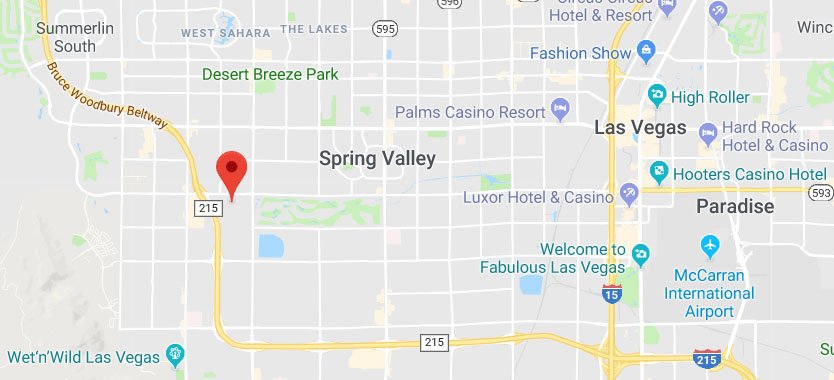 Once you enter the gates, you will find some of the finest single family home options in Las Vegas Nevada. In the front is the Spanish Hills community park with a play ground for children and tennis courts for families and friends. As you walk through the streets of the community, you will be surrounded by some of the finest real estate properties in Las Vegas, including both single story homes and mansions.

This community is easy to walk and access the park from any home. The community has a limited number of residents making it quiet and enjoyable. While some enjoy shopping or just exploring - a quick walk thru the park is a nice break and way to start embracing the community. Besides, the variety of parks make this community a great place for children, as they will have plenty of areas to run around and play with their friends.

It is important to mention how close this community is to the Las Vegas Strip, which is known as one of the most popular entertainment areas not only in the city of Las Vegas but in the entire state of Nevada. Thus, the residents have close access to amenities such as restaurants, shopping malls, stores, and venues that are only a few minutes away from their home.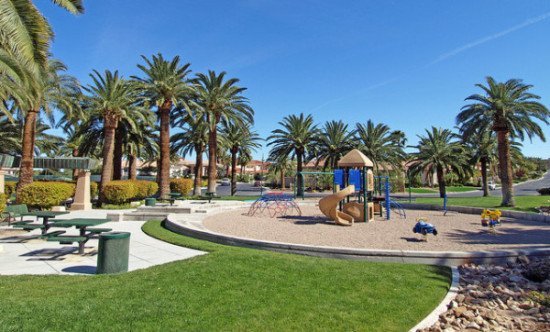 "Even if you don't play tennis, the courts behind the playground are well kept and in a beautiful setting. You can't help but hitting some balls around just to hang out in the park area and enjoy what Spanish Hills has to offer" - Ashley McCormick
Spanish Hills assoc fee $300 month(check for current rate)
Spanish Hills is a 24 hour guard gated community
This community is very well maintained and the residents have been able to maintain a small community feel among the big city of Las Vegas. Therefore, if you're looking for a home in an exclusive area where you will get to know your neighbors and socialize iwth them, Spanish Hills might be a great community to consider.
Homes for Sale Spanish Hills Las Vegas
You can see the current offering of homes on this page and there are also a few lots that still may be available. This is a guard gated community and requires an appointment to be made ahead of time. It is recommend to make appointments at least 24 hours in advance after you find the right mls real estate listings for the desired property type.

Some owners may require proof of funds to purchase or a letter from your lender saying you qualify for a loan over a certain amount as this is a million dollar community. It is recommended to discuss with the agent prior to making any big decisions related to the purchase of expensive luxury homes.


Each home is unique and custom built with its own features and amenities that allow for modern living. Some points to pay attention to may be lot size, lot location, size of pool and the amazing views of the Strip to the East. The community is also close to the Red Rock Conservation area and the nearby Country Club areas with extra amenities such as a golf course.

The Strip view lots hold a premium and are price according to elevation and clarity of strip, regardless of their sqft size. Some people prefer a more private secluded view and properties that have more of an oasis effect. Some homes even feature resort-style yard areas and picnic areas for gathering with friends and family.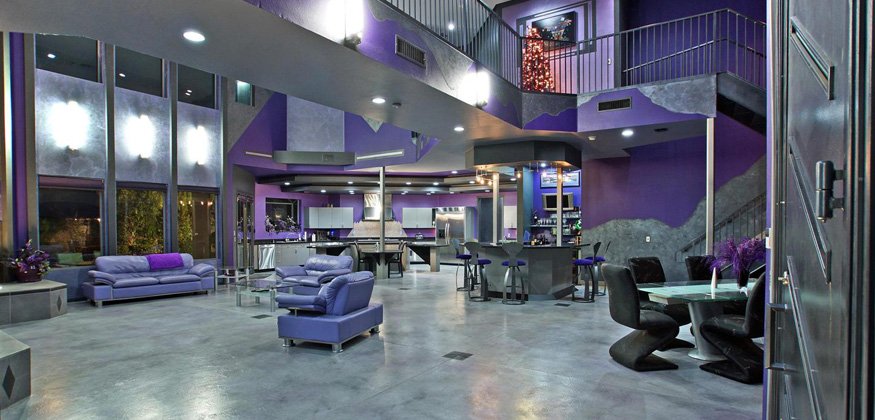 You never know what you are going to see in Spanish Hills as the people who live here may be celebrities, pro-athletes or even business owners in Las Vegas. One thing that is for sure is that some of the most elaborate interiors in Las Vegas can be found inside these homes. The luxurious design will leave you speechless right at the door.

Let's not forget that the Spanish Hills location is not only close to the interstate for easy connection, but already has an established neighborhood of local restaurants, cafes, fitness clubs, and local hangouts. You will find a variety of luxurious home options that differ in floor plans and square feet sizes. Make sure to check out the nearby amenities before making the final purchase decision.
Searches Related to Spanish Hills Las Vegas
Luxury Homes Las Vegas
Spanish Trails Las Vegas
The Ridges
-
We Specialize in Spanish Hills Homes for Sale
Ashley McCormick 702-882-8240