Solera at Anthem
Solera at Anthem
October 2, 2023
What and Where is Solera at Anthem Homes?
Solera at Anthem Homes
Solera at Anthem Henderson NV is a 55+ Active Adult Community offering over 60+ activities from tennis, bocca ball, swimming, fitness center and group classes. One of the top rated communities in the world with world class amenities
Those considering Solera at Anthem may also have an interest in viewing similar properties available in Heritage at Cadence Homes for Sale, Homes for Sale Lake Las Vegas and Siena Homes Las Vegas.
🏠 See Solera at Anthem Homes for Sale ⬆️
Solera Anthem Henderson NV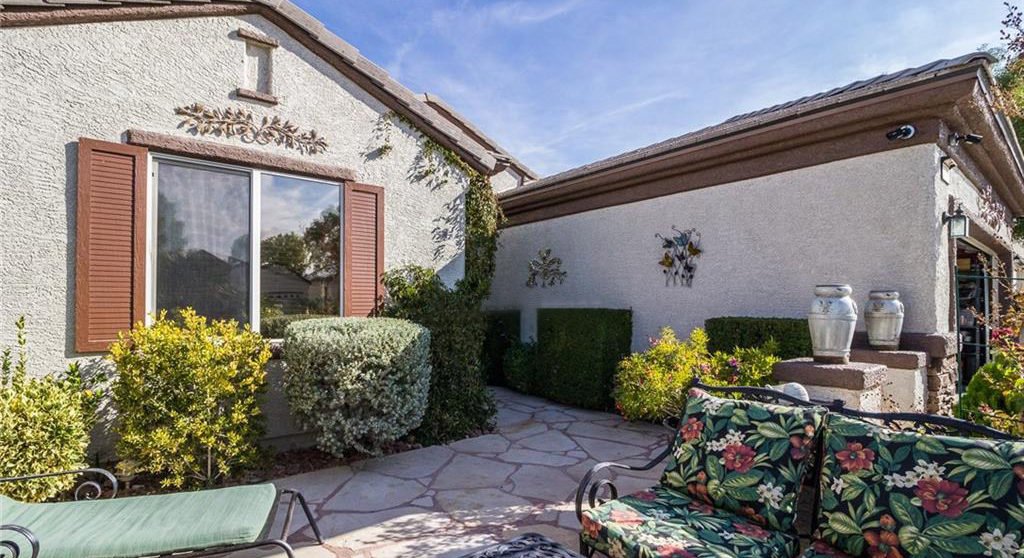 The Solera Anthem community developed by Dell Web features around 1750 homes with size ranging from 1142 Sq. Ft. to 1768 Sq. Ft. All homes in this community have two to three bedrooms, two bathrooms, and an attached two-car garage, accommodating residents looking to downsize, though open floor plans give the homes a spacious feel. Additionally, the community has an option of attached homes which come in duplex and triplex models, ranging in size from 1,519 to 1,590 square feet and featuring two bedrooms with a den, two bathrooms, and an attached two-car garages. All the Solera homes and townhomes were built by Pulte and are energy efficient. They all have Low E windows that are vinyl-clad and cocoon type cellulose insulation.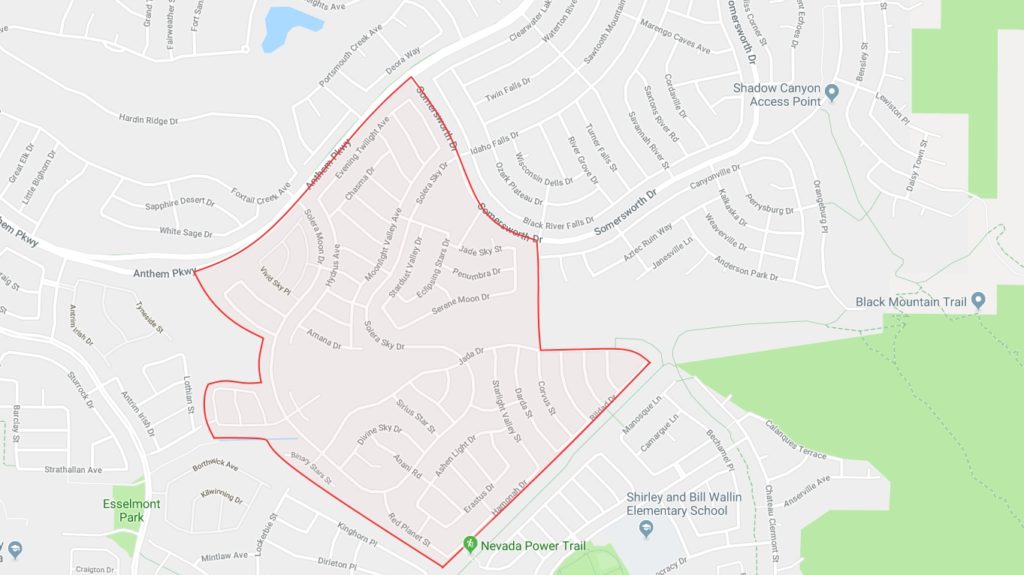 Solera Anthem Homes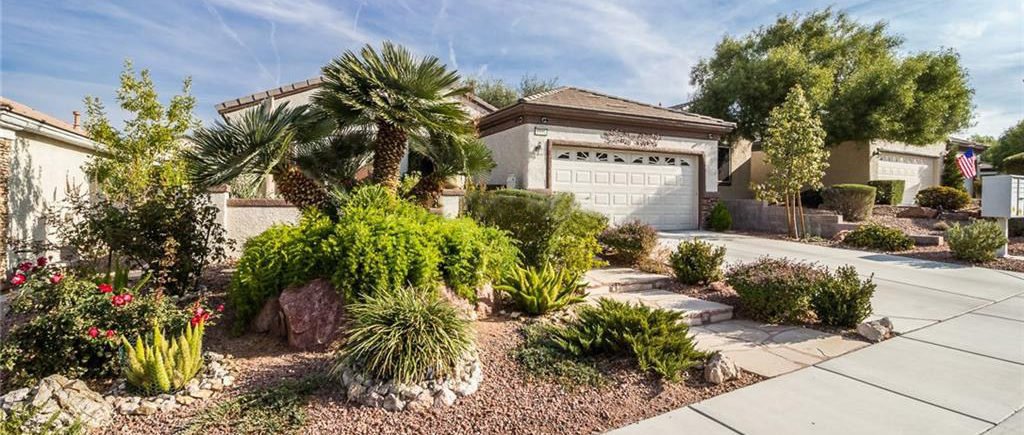 Solera at Anthem Amenities - Definitely, living in this community can never be boring. Solera at Anthem offers to its residents a variety of amenities available including a plenty of shopping centers close by, entertainment and dining options, educational facilities and personal services, all within just a few minutes away from home. For those residents interested in maintaining a healthy lifestyle,mainly, all the activities at Solera happen around the 24,000 square-foot clubhouse. It is a spacious recreational facility that offers a fully equipped fitness center with high-quality exercise equipment, indoor swimming pool, an arts and crafts room for those who are into design and creativity and a lounge. Moreover, the outside area of the clubhouse features four bocce ball courts and four tennis courts are located on-site as well as an outdoor spa for relaxing during those cool evenings.It is definitely a carefully planned community designed with the idea to provide places to its residents for long walks, social gatherings and recreational activities within the community. Moreover, for people who enjoy playing golf, the advantage of living in Solera is that residents are very close to the Revere Golf Course, which is a 7,010-yard, par-72 golf course that creates a unique golf experience. Also, Lake Mead and its several miles of shoreline is just 30 miles toward the east and is a place where Solera's residents enjoy the miles and miles of shoreline of the beautiful nature around the lake.
"The Revere Golf club is a public facility that has two championship golf courses, driving range, and practice areas. There is a nice pro shop and restaurant overlooking the course. I played both courses in one day from the back tees and used a cart which was necessary due to distance between tees and many changes in elevation. The ball was travelling along way so although the courses were over 7100 yards each they played a bit shorter. A definite must play for the public golfer." - TripAdvisor Review
Solera at Anthem Community Lifestyle - Residents of the Solera at Anthem community enjoy the stunning mountain views overlooking the glorious Las Vegas Valley. Located 1,000 feet over the Valley, the community gives its residents a gives a slight break from the late spring heat which is suitable for this type of age group. The Solera at Anthem community has a very convenient location, located within less than 30 minutes away from the Las Vegas airport and McCarran International airport. Living in Solera means that residents are all pretty much in the same place in life. More or less, residents of such age-restricted communities have all worked very hard, raised family and are now looking for a place to enjoy and have a relaxing retirement. Under this circumstances, it is very easy for the residents in this communities to find people with whom they have many things in common, so it is easier to create and maintain lifetime friendships with its neighbors. The problems that sometimes occur at a private home are often very requiring and costly. Therefore, for residents in communities such as Solera, there are less home maintenance and repairing responsibilities. A lot of gatherings and events are organized regularly within those communities in order to keep residents closer together. Definitely, living in an age restricted community definitely adds a totally new dimension to individuals life. The sense of belongingness and unity that community living offers has a huge influence on the quality of life.
"We came here to evaluate the community center's amenities for a family member who is considering moving here. The center has a newer feel to it and is relatively large. We were impressed by the nice indoor pool and also the outdoor hot tub. There may have been an indoor hot tub also. There are many other activities for the 55 plus crowd, such as an arts and crafts area, billiards, bocce ball and various bus outings to places beyond Anthem. A computer room and large fitness center add to the amenities. There certainly seems to be plenty to appease anyone with extra time on their hands! ..." - Yelp.com Reviewer
Homes for Sale in Solera Anthem Community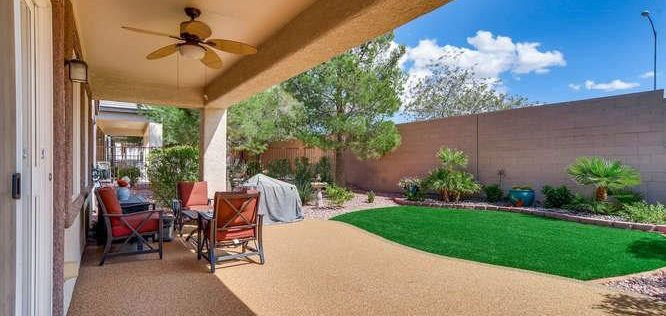 Solera at Anthem Real Estate - Housing options that target the generation of baby boomers and beyond are on an increasing demand in the last couple of years. This type of communities are not very different than any other residential communities. Besides the age restrictions, 55 + communities are designed with retirement-friendly and low maintenance lifestyle. Usually, these types of communities feature single-family houses, condominiums and townhomes. Generally, these communities are built near parks and recreational centers, shopping places and restaurants, since the residents of these communities have more free time and are eager to have an active lifestyle. Solera at Anthem is an example of dynamic 55+ community located just south of Sun City Anthem in the southeast part of the valley. With Henderson's Black Mountains as a backdrop and overlooking the entire Las Vegas Valley, Solera at Anthem is one of the valley's most attractive age restricted communities. Although it is a smaller community than its neighbour Sun City Anthem, it still offers a wide variety of amenities that attract that attract residents interested in maintaining a healthy and active lifestyle with a beautiful setting.
Here are some more activities in Solera at Anthem
Billiards
Hiking trails and groups
Art and Crafts classes and groups
Bowling
Poker
Tennis
Bridge

If you are interested in moving to an active adulthood, Solera at Anthem is your ideal association. You can have your own, gorgeous home in this community and start your new life filled with cheerful, healthy and active lifestyle.