Sierra Vista Rancho Las Vegas
We Specialize in Sierra Vista Rancho Homes
ℹ️ More Information
Sierra Vista Rancho Las Vegas
October 2, 2023
$1,750,000
Med. List Price
What and Where is Sierra Vista Rancho Homes?
Sierra Vista Ranchos Real Estate
The Sierra Vista Ranchos area includes 107 custom ranch homes on sprawling lots with old-growth trees which range in year of construction from 1962 to 2006.The home sizes in this community range from 2 507 to 10 061 square feet. Most of the homes in this community have their own pools and some even have private tennis and sports courts. The custom built homes come with different styles ranging in architectural styling from southwest style ranch homes to Victorian style estates. The median sale price of a home at Sierra Vista Ranchos ranges from $500,000 to $3 million, while the average rent is about $2,500 to $6,000 per month.
If you are looking into Sierra Vista Rancho Las Vegas, you might also want to consider checking out similar properties in Homes for Sale in Painted Desert Las Vegas NV, Centennial Hills Homes for Sale and Houses for Sale in Summerlin Las Vegas.
🏠 See Sierra Vista Rancho Homes for Sale ⬆️
Sierra Vista Ranchos Homes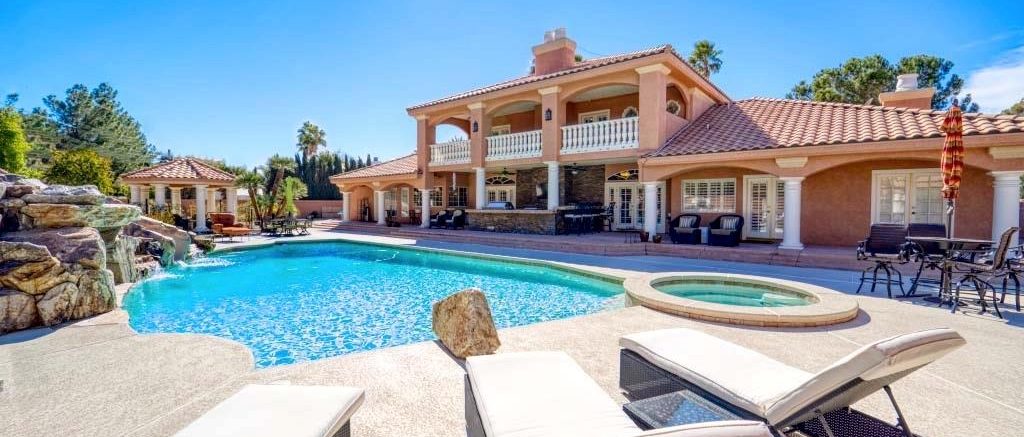 Sierra Vista Rancho Las Vegas Homes for Sale
Gated Community by Appointment Only: Call 702-882-8240
Sierra Vista Ranchos is a luxury neighborhood located in Green Valley, Henderson.It is a community consisted of 107 homes and has a varied architectural styles. Sierra Vista Ranchos counts as one of the oldest equestrian guard-gated community in the valley.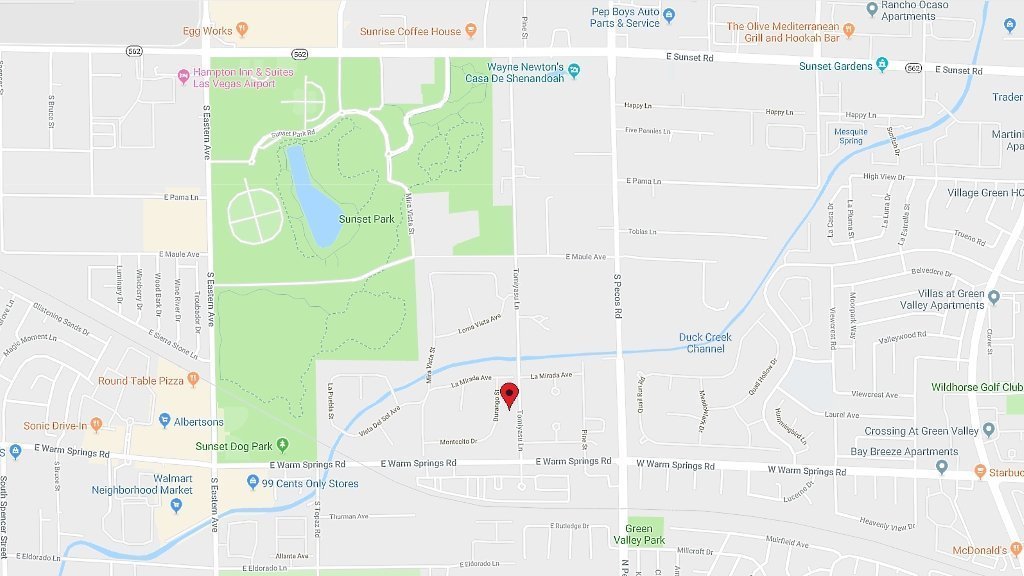 Sierra Vista Ranchos is a guard-gated custom home community permitted for horses, which was built in the early 1970's.This small and unique community is a very sought after and the homes tend to sell very quickly. The uniqueness of the community can be recognized in a couple of ways. For example, it is the only guard gated equestrian development, the community features a large common area with arena and stables and it has a riding trail around its perimeter. Located very close to all local amenities and attractions, Sierra Vista Ranchos is a suitable community for people who do not have horses, but do like the community atmosphere and the convenient location.
Sierra Vista Ranchos Las Vegas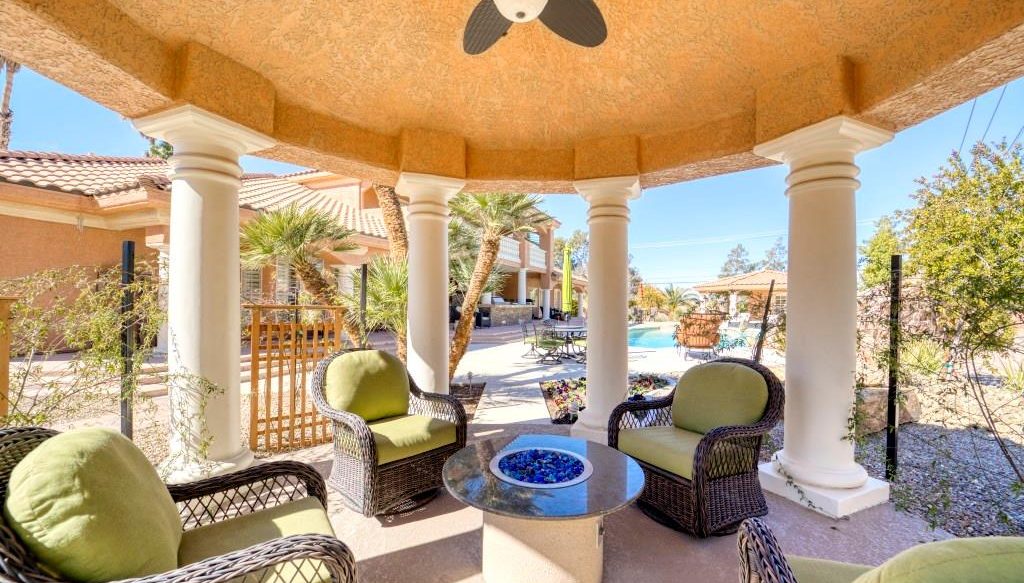 Location - The Las Vegas, Nevada subdivision at Sierra Vista Ranchos is located just off Eastern and Warm Springs Road. Located on on Tomiyasu Lane, 7 miles east of Las Vegas Blvd, the community's location is perfect to all Las Vegas attractions. Having a more central location than most of the local equestrian neighborhoods, Sierra Vista Ranchos is a community offering a suburban feel while still being just three miles from the Strip and McCarran International Airport. It is also very close to the Hoover Dam and Mount Charleston.It's convenient location is one of the main reasons why people choose the community as their future home.
"...Sierra Vista Ranchos mostly features expansive homes that are competitively priced. This community dates back to 1969 and has continued to develop over the years." - Neighborhoods Review
Sierra Vista Ranchos Amenities - Since this is a community located in Henderson, the premier community where recreation and entertainment is guaranteed, Sierra Vista Ranchos residents have a wide spectrum of amenities available. With its convenient location, this community is very close to all local shopping, entertainment and recreational centers, schools and a wide variety of dining establishments. By being located in Henderson it means that Sierra Vista Ranchos Residents are close to over 50 parks throughout the town and neighborhoods which offer swimming pools, tennis courts, recreational centers, 50+ recreational centers and more.The Green Valley Parkway is 1 1/2 miles to the east and Sunset Rd. is one mile to the north. Both are shopping corridors with restaurants, grocery stores and other retail options.
Sierra Vista Ranchos Community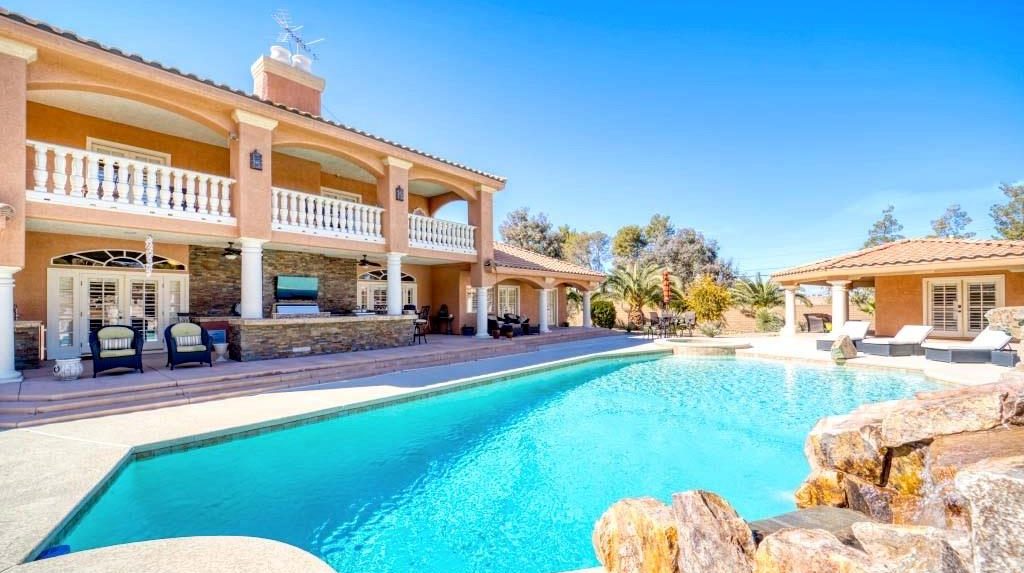 The Sunset Park, also famous as the crown jewel in the Las Vegas''s park system, is a popular place for recreation for Sierra Vista Ranchos residents as it backs up to the community. It is a popular location among the whole Valley that served the city since 1967. Known as one of the largest and most distinguished parks around the city, the Sunset Park has repeatedly won awards,such as the Readers'Choice Award for the Best Park in the Las Vegas Review-Journal's
Best of Las Vegas poll for the last 5 years. Some of the amenities in the park:
Picnic areas
9 softball fields
2 little league fields
8 basketball courts
5 playgrounds
Miles of walk paths
Fitness course
Splash pad
Disc golf course
Dog park
Pond
RC boat ramp
7 sand volleyball courts
8 tennis courts & restrooms
There was a recent expansion that included adding new playgrounds, a splash pad, walking trails, shaded picnic areas, and open turf areas in the heart of the park.Some of the latest park renovations included adding a total of 4 trails 3.5 miles of pathway, each with different distance and compositions.There are two enclosed dog parks on the south side of the park, bordering Warm Springs Rd. 1 run for large dogs & 1 for small dogs and a shaded picnic area. There is also a 27 hole golf course located next to Eastern Avenue. The size of the course is 7,608 ft by 8,775 ft and is used for leagues, tournaments and public use.

"I love to play disc golf wherever I travel. Our group was in Vegas for a couples vacation. I brought enough discs for all of us and talked the group into spending a couple hours doing something outside for a change: Disc Golf. It's a very nice park and the disc golf holes are pretty wide open, well marked, and fun." - TripAdvisor Review
Benefits of Guard Gated Communities - Thinking about living in an equestrian guard-gated community there are many meaningful and tangible benefits that should be considered. Perhaps, the most obvious and attractive perk of a gated community is the sense of security. Having either a guard, a coded entry required for access residents of gated communities are secure from unwanted visitors and they are ensured that they are not bothered with undesirable guests.The residents living in an equestrian guard-gated community are surrounded with like-minded people who share similar values.The shared spaces and planned events share a community living which is not comparable to traditional communities and it is also another great advantage. For everyone having a great tendency towards physical lifestyle life in a gated community is definitely a perfect choice. Having the chance to participate in golf courses, tennis courts, coordinated lessons, tournaments, and water-based fun are of huge advantage for all residents. Many of the gated communities take the healthy living lifestyle to a higher level by having eco-friendly green community options, energy-efficient home designs, and a promotion of water conservation as well as indoor air quality.
Homes for Sale in Sierra Vista Ranchos

Equestrian communities are definitely the way of horse owners and lovers to enjoy the advantages of living in a neighborhood with fellow equestrians and equine amenities.The open land, pastures, trail systems, barns, arena, and facilities staff shared among the homeowners help them build a network of equestrian connections and offer them more than just a place to life. Equestrian communities offer a new lifestyle.
○ We specialize in Sierra Vista Rancho Las Vegas Homes for Sale
Call 702-882-8240