Siena Las Vegas Homes for Sale
SIENA Homes for Sale by Type
Siena Las Vegas
October 1, 2023
What and Where is Siena Homes?
SIENA 55+ Homes

SIENA Las Vegas homes are in a guard guated 55+ golf course community in the top rated master planned community of Summerlin NV. This is considered an affluent active adult community with clubhouse, pool and activities. Think of an upscale Sun City development for those who want a more elaborate atmosphere. We specialize in 55+ active adult luxury homes and communities.
Those considering Siena Las Vegas Homes may also have an interest in viewing similar properties available in Houses for Sale in Sun City Aliante, Regencyat Summerlin Las Vegas and Sun City MacDonald Ranch Homes.
🏠 See Siena Homes for Sale ⬆️
Siena Real Estate Market
| | | |
| --- | --- | --- |
| Siena Homes for SALE | Recently SOLD | For Rent |
SIENA Las Vegas Summerlin Homes 55+
Siena Homes for sale are conveniently located in the master-planned community of Summerlin in Las Vegas NV, which is home to several world-class age restricted communities, which are home to hundreds of thousands retirees looking to get the best out of life. One such community is the Siena age-privileged community with over 2000 homes. The Siena community is a private guard gated community, offering only the best amenities to its residents.
Siena Las Vegas
The community of Siena stretches on 667 acres around a public golf course. Its amenities are structured through larger community centers that offer everything you need for a good and active lifestyle. The largest center in Siena is the Community Center with over 39 000 square feet of surface. This center has recently been remodeled to provide the residents only the most modern and state of the art amenities.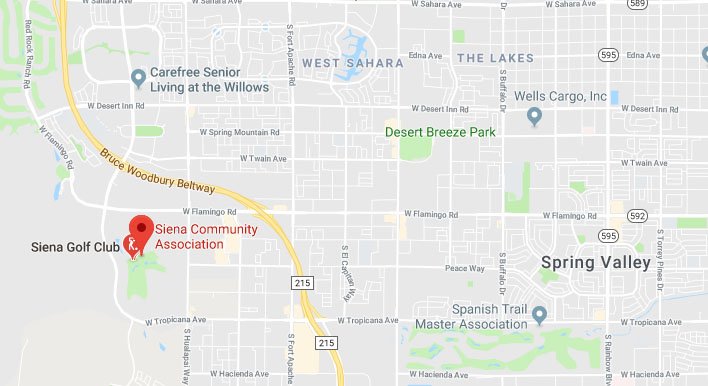 When it comes to real estate properties, Siena offers a variety of resale homes, coming at different prices. You can choose between single-family homes or villas as your permanent home location. The single-family homes feature great 14 floor plans to choose from, ranging in size from 1235 square feet to 3192 square feet. The villas, on the other hand, range in size from 1040 square feet to 1378 square feet.
Each property features a modern and open floor plan with high ceiling and stylish finishing touches. What you will find in each of these floor plans are large, gourmet kitchens, luxurious bedrooms and spa-like bathrooms that are going to leave you speechless.
SIENA HOMEOWNERS AMENITIES
As this is an active adult community, it is important that the residents have all the necessary equipment for leading the active lifestyle. That is why the Siena Health and Fitness Center provides the residents with everything they need to stay active and on track of their activities. This fully equipped fitness center allows the residents to workout on their own or attend supervised classes led by professional trainers in charge of the sports activities.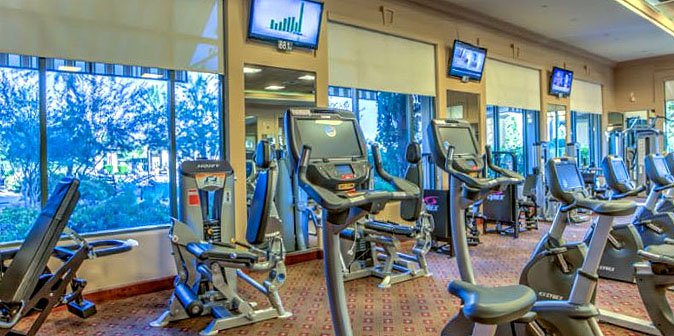 The Health and Fitness Center also offers a luxurious spa and beauty salon, where the residents can relax after an intense workout. All workouts led by professional trainers are designed to keep the residents in good health. The spa and salon feature spacious locker rooms where you can safely leave your belongings. Along with the spa come several sauna and steam rooms for complete relaxation and resort-like lifestyle.
This 15 000 square feet clubhouse is a great place to have a rest in and have a drink with your friends and neighbors after a good game of golf. The championship golf course in Siena was designed by Lee Schmidt and Brian Curley, and it features some pretty challenging sections to keep the players entertained. If you're a resident of this community, using the golf course comes at a discount.
The Siena golf club offers a full-service golf shop to fulfill all your needs regarding this hobby. There is also a high-end restaurant and a dining area as well. The dining area includes an outdoor patio with magnificent views of the nearby Lake Siena and the driving range.

The 1600 square feet facility features both an indoor and an outdoor pool including whirlpool baths, meaning you can enjoy swimming no matter what time of the year it is. The pools are heated and made to suit outdoor weather conditions. For other sports activities, the residents can use numerous areas including bocce courts, horseshoe pits, tennis courts and pickleball courts! As mentioned above, the Siena active adult community stretches around a public 18-hole championship golf course, which also features a Siena Golf Club.

When it comes to the outdoor areas of this age-privileged community in Las Vegas Nevada, if you love nature you're really going to enjoy what Siena has to offer. It is surrounded by amazing waterfalls, peaceful gardens and the Lake Siena where you can have a picnic or go sight-seeing. The landscape and mountain views are visible from all homes in the community, which is something most residents find astonishing.
The community of Siena is surrounded by a 6 feet tall masonry wall for privacy and protection. There are two gate entrances which are secured 24/7. Therefore, living in this active adult community is completely safe and worry-free. On each entrance are on-duty security guards who protect the community as well as assist the residents in anything they need.
Besides the community centers, there are other amenities such as arts and crafts rooms, computer labs, card rooms and billiard rooms. The community features great trails for daily walks or runs with the views of the surrounding mountains, as well as a library with the views of the Lake Siena.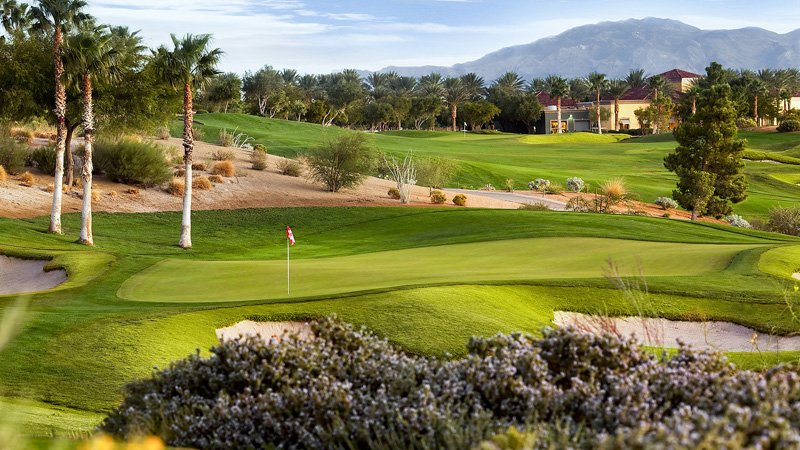 All together, this is an active community with a well organized social committee that keeps the residents informed about all events that take place in the community. The schedule of these events is provided in the monthly magazine and newsletter each resident receives. These events include gatherings where you can play, Scrabble, Poker, Bunco, bridge, bocce and other entertaining games.
The life in Siena community is never boring, as the residents can enjoy a number of different interest groups such as the Siena book club, a ceramics club, a computer club, hiking club or the wine club. The community offers the age-privileged residents a luxurious and active lifestyle, as well as many properties and open mls real estate listings.
🏠 See Siena Homes for Sale ⬆️
Searches Related to Siena Las Vegas Homes for Sale
55+ Communities in Las Vegas
Las Vegas luxury homes
Sun City Summerlin Homes for Sale
-
We specialize in homes for sale in SIENA Las Vegas
Call 702-882-8240
---
Select Your Las Vegas Sun City Community:
| | | |
| --- | --- | --- |
| EAST SIDE Sun City ANTHEM Sun City MacDonald Ranch | WEST SIDE Sun City SUMMERLIN Siena Summerlin | North Las Vegas Sun City Aliante |
---