Seven Hills Las Vegas
We Specialize in Seven Hills Homes
ℹ️ More Information
SEVEN HILLS Homes for Sale by Features
Seven Hills Las Vegas
October 1, 2023
What and Where is Seven Hills Homes?
Seven Hills Homes Henderson NV

Seven Hills homes for sale - 1,300 acre master planned community located in Henderson, NV just 20 minutes from the Las Vegas Strip, across the foothills of the Black Mountains with picturesque views of the Las Vegas Valley. The Estates at Seven Hills Luxury homes are located on the world renowned luxury golf community, the Rio Secco Golf Club. A Rees Jones design, this 7,400 yard course was named on of the Top Ten golf courses in America by Golf Digest.
Prospective buyers searching for Seven Hills Las Vegas might also find interest in exploring comparable Las Vegas Green Valley Ranch Homes for Sale, MacDonald Highlands Homes for Sale Las Vegas and Homes for Sale Las Vegas Country Club.
🏠 See Seven Hills Homes for Sale ⬆️
Seven Hills Real Estate Market
| | | |
| --- | --- | --- |
| Seven Hills Homes for SALE | Recently SOLD | For Rent |
VIDEO: Seven Hills Country Club Neighborhood
🏠 See Seven Hills Homes for Sale ⬆️
Seven Hills Henderson Homes
High in the southern foothills of Henderson, Nevada, the 1300 acre master plan of Seven Hills meanders along the top of the McCullough Mountain Range overlooking the city of Las Vegas. This is a popular master planned community with gated and guard gated communities a of estates, homes and condos. The diverse views among the winding trails make it a great place for walking, biking and golfing. Houses for sale in Seven Hills are divided into 25 Roman inspired neighborhoods, from the Villa Villagio, Palazzo Monte, Meridiana, Venezia and Terracina.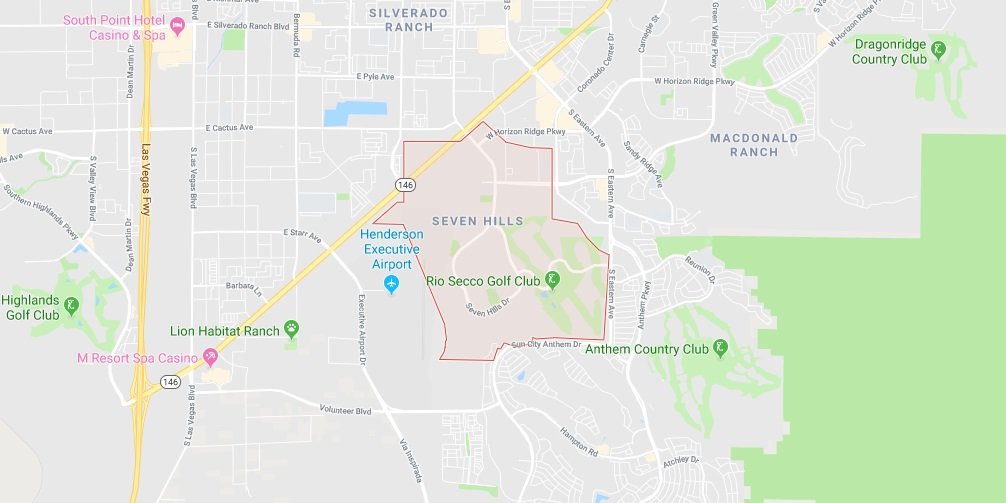 The centerpiece of Seven Hills is the 7,250 yard Rees-Jones designed Revere Golf Club and The Rio Golf Course called Rio Secco. The 18 hole championship golf course built in 1997 and the Butch Harmon School of Golf. The stunning elevation changes and challenging desert holes make Rio Secco a favorite venue among Las Vegas golfers. See golf course and tee times and pricing here.
Homes for Sale in Seven Hills

With almost a 1/3 third of the development devoted to open spaces, Seven Hills is noted for its outdoor family living and incredible views of the valley below. Four large city parks offer basketball, volleyball, tennis courts, soccer fields and playgrounds for residents to enjoy, as well as miles of scenic walking and biking trails.
VIDEO: Red Rock Country Club Home Tour
🏠 See Seven Hills Homes for Sale ⬆️
Absolutely some of the most incredible views in the city are to be found in Seven Hills. The views of the city from here are amazing, and the lifestyle in this neighborhood reminds you of a trip to the Italian country side.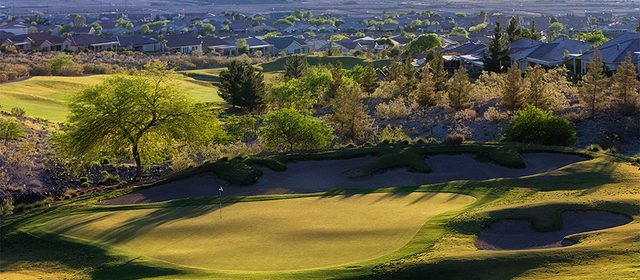 "I had the pleasure of playing the Concord Course this past week and discovered I'm a couple of years older than my last visit and moved up one set of Tees! I was pleasantly surprised how this simple change of a few yards (maybe 30) made the game so much more enjoyable! Viewing the different Tee locations from the Black to the Bronze changes the complexion (and difficulty) of the course and I say that from a positive standpoint! If in the Las Vegas area and want an exceptional golf experience I highly recommend the Revere Concord or Lexington, both premium courses!" - TripAdvisor
Seven Hills Henderson NV community is an affluent section in Las Vegas where many famous personalities own their condos. It is situated at a distance of almost 7 miles from the strip of Las Vegas which roughly calculates to 11 in kilometers. It has attached 'hills' with its name because it is built across the foothills of beautiful black mountains. The community is termed as master planned because each inch of this 1300 acre land has been utilized to give full value to its residents.
Seven Hills Henderson Community

Step 1: is really just driving the community and getting a feel for the roads, parks and communities within Seven Hills.
The architecture and designs on the basis of which this huge community has been established have no match. Las Vegas is famous for its boldness and beauty. The picturesque locations and incredible views in the city are found in seven hills.
The community is built around Rees-Jones which is 18-hole golf championship course and the Butch Harmon skill of Golf in collaboration. This Golf course is the main reason of its high value. Golf is a game of rich and affluent and therefore most of the Golf lovers own the accommodation here.
The Seven Hills Community Henderson VIDEO Overview
Step 2: Narrow your search based on price and location to the streets, parks or amenities you may want to be in walking distance to.
The area has almost 3000 homes and condos which are so nicely built and decorated that they take away the heart completely. The sumptuous mansions with lush green area add to the magnificence of this place. The neighborhoods are guard gated round the clock and have small enclaves to make it easy to keep a look at most of houses at one point of time.
Homes for Sale in Seven Hills Community NV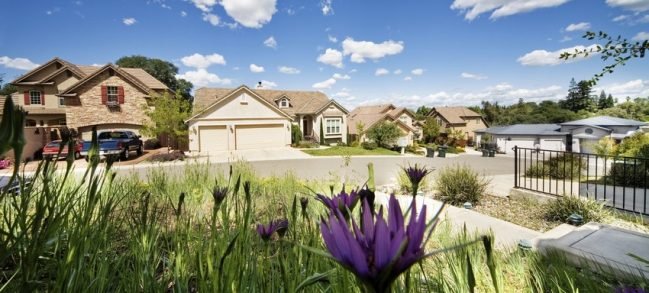 Step 3: Look inside the homes and decide which community has the best feel for you.
Owning a place in lovely place like this speaks a lot about your consideration of luxury and amenities. The condos and homos not only have luxury inside but also at outside. Thanks to the wonderful neighborhoods! It may be bearably away from the Las Vegas strip but it has lovable neighborhoods.
Things of requirement are available nearby. There are boutique shops, restaurants, fitness facilities and multiplexes for entertainment. The area also has a renowned school which provides quality education. Children of mostly all the residents read and learn at this place only.
Number of parks for pedestrian walking, biking trails or jogging along with playground, tennis and basketball cours for sports lover is featured by this community. The winding equipments and green belt area give a feeling of residing completely in lap of nature.
The neighborhood of Seven Hills include 4 Parks
Sonata Park
Allegro Park
Vivaldi Park
Puccini Park
Here is what people usually say about Sonata Park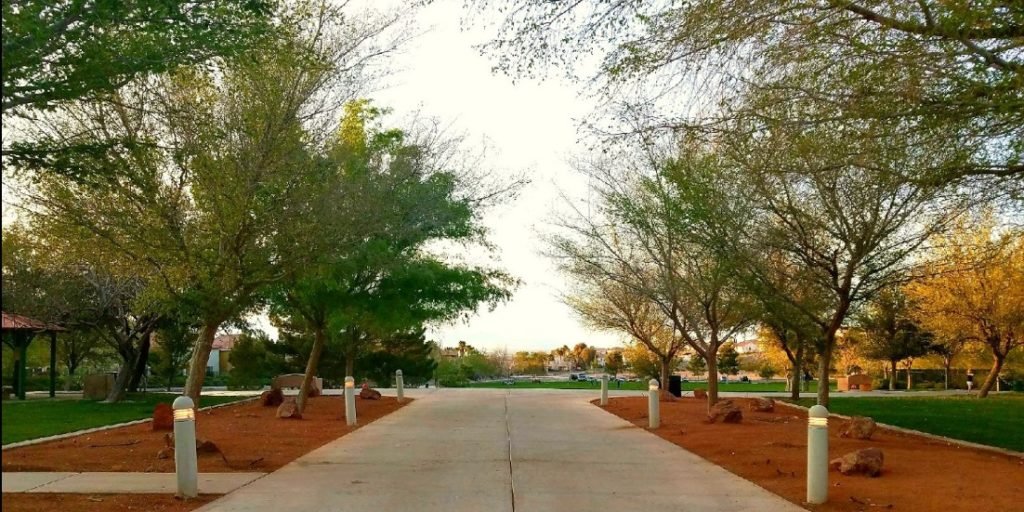 "Pretty much any park located in Seven Hills is fabulous, but I love, love, love Sonata Park. There are about 3 parks that are located closer to where I live in Seven Hills, but I always make the little bit longer trek to Sonata.This park really has everything you could want/need. Great kids playground with all the fixings (slides, monkey bars, tunnels, swings, etc.), tons of covered picnic tables, grills, basketball courts (with lights for night! A+), tennis court, sidewalks that are perfect for walking all around, and a huge field..... The lawn is always well maintained and the park as a whole is very clean and kept up. Enjoy this gorgeous weather we're having and take a trip out to Sonata before the blazing summer heat hits us! You won't regret it." - Yelp Reviewer
The interiors of the house are unquestionable. Every property type has been designed keeping the requirement of the user in mind. This way the developers have kept proper care that each home proves to be the epitome of comfort and quality of both new construction or new homes and resale properties.
The neighborhoods are absolutely commendable and incomparable. The incredible views of this place and outdoor family living are two impeccable and praiseworthy factors of this community. There are many new listings of Seven Hills real estate properties including single family homes and townhomes of different sqft sizes.
You can see more info on wikipedia on Seven Hills Las Vegas here.
Finally: Make Your Offer and Put Your Seven Hills Home in Escrow.
It can be said that this location takes luxury to a brand new level as it brings together all the amenities for providing an enviable lifestyle. It's a perfect place to look for the right real estate listing.
Residents of this fine community enjoy rich amenities to include four large parks, tennis, volleyball and basketball courts and soccer fields. Endless scenic miles of running and bike paths to suit any outdoor lovers appetite with breathtaking views of the Las Vegas Strip and surrounding mountains. Be on a lookout for new mls listings and open house tours of properties with different lot size and floor plans.
🏠 See Seven Hills Homes for Sale ⬆️
Searches Related to Seven Hills Homes for Sale
Henderson Homes for Sale
Anthem Country Club Homes
Anthem Henderson Homes
_
We specialize in Homes for Sale in Seven Hills NV
Call 702-882-8240