Section 10 11 Homes
October 2, 2023
$1,130,000
Med. List Price
---
What is Las Vegas Section 10 Homes?

Section 10 Homes for sale are in demand due to the larger lot sizes found in this area from 1/2 acre to over 1 acre. Most homes also do not have an HOA fee. Some of the most impressive mansions and luxury estate in all of Las Vegas have been built in Section 10. See MAP and information below listings.
Those considering Section 10 11 Homes may also have an interest in viewing similar properties available in Scotch 80s Las Vegas, Ranch Bel Air & Circle Las Vegas and Rancho Nevada Estates.
🏠 See Section 10 Homes for Sale ⬆️ Also see: 89117 with Large Lots
Las Vegas Section 10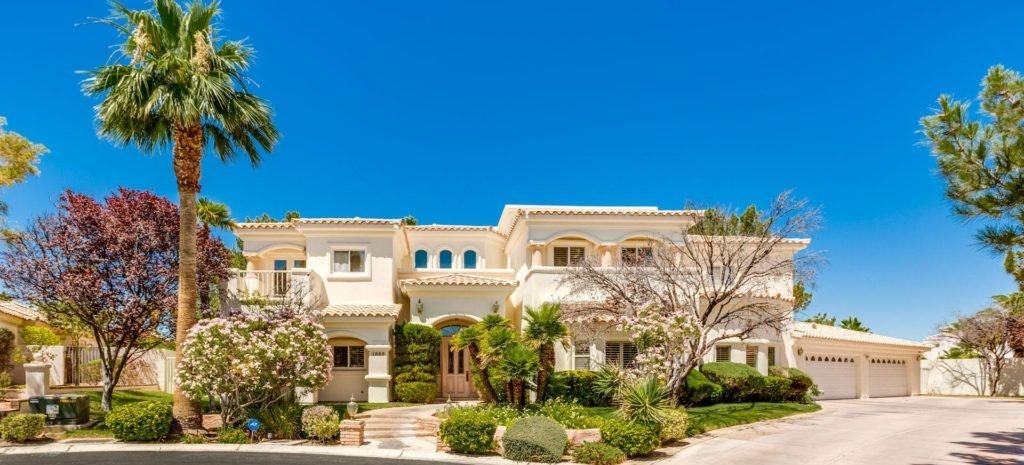 Las Vegas Section 10 is a custom home community located on the western side of the valley. The name Section 10 might sound odd and unnatural, however, the community offers a completely opposite atmosphere. It features a peaceful vibe and a charming atmosphere that's suitable for residents of all ages. The community does not have a specific name like most other Las Vegas communities do. It is called after its sectional number within the valley. To be a bit more specific on the location, the community is located north of Spring Valley and west of the famous Lake Sahara. It is situated near multiple popular sites, including the Desert Inn, Buffalo, Sahara, and the Rainbow Boulevard.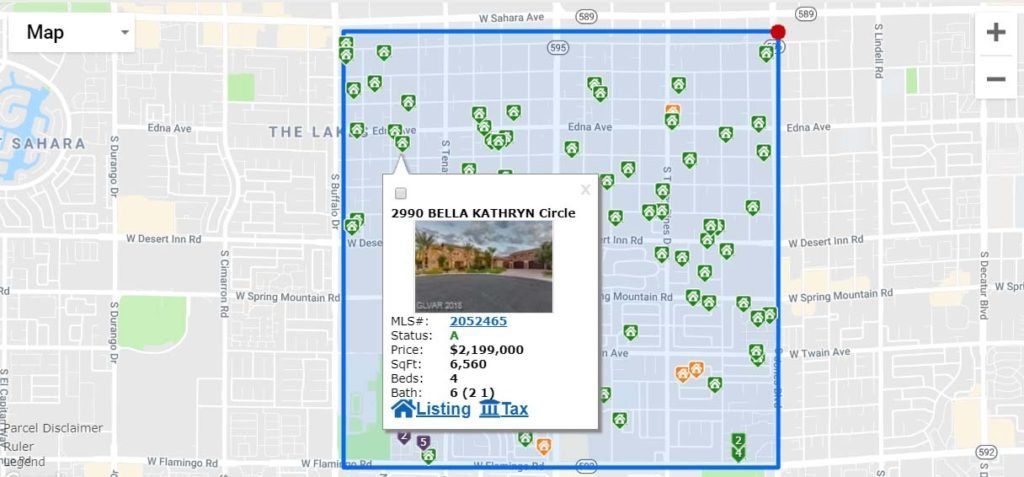 What is characteristic to this community are custom homes built on large estates. Each property in Las Vegas Section 10 sits on a large lot of at least half an acre in size. Lot sizes range from half an acre to over three acres, allowing potential buyers to choose from a wide variety of options. It is important to mention that Las Vegas Section then is the only community or neighborhood in Las Vegas where every single property features a large lot of at least half an acre. Besides enormous backyard areas, homes in this neighborhood provide plenty of living space and spacious bedrooms.
Section 10 Homes

The community's neighborhood is very beneficial for residents and potential buyers who hope to stay close to shopping malls, cafes and the Strip areas. Las Vegas Section 10 is located nearby important areas and facilities, including the famous Las Vegas Strip. The residents don't even have to take the freeway to reach these destinations. Therefore, the neighborhood's location provides for easy and simple commute. Besides great location, the community offers plenty of unique housing options. Most residents appreciate the large lots and plenty of backyard space. With Las Vegas being a rapidly growing area, homes are being built with smaller backyards. Some properties have no land space at all.
VIDEO: Section 10 Las Vegas Home Tour
🏠 See Section 10 Homes for Sale ⬆️
That's what makes Las Vegas Section 10 custom homes special because each property offers plenty of outdoor space. There are plenty of benefits that come along with living on a large lot. Many people consider it a burden to have to mow a larger lawn. However, this can be a great pastime activity and a chance to spend time outdoors. Large lots offer plenty of flexibility in terms of being able to create whatever you want on your property, whether it is a private pool, a garden, or even a sports court. Besides, the space allows you to spend more time outdoors without having to go far from home. This is especially important for families with children and pets. Kids will love the extra space in the backyard, especially if you put together a small playground for them. When it comes to pets, having a backyard to let them run around is very important for their health and overall well-being.
There is Oyshi Sushi in neighborhood of Section 10 Las Vegas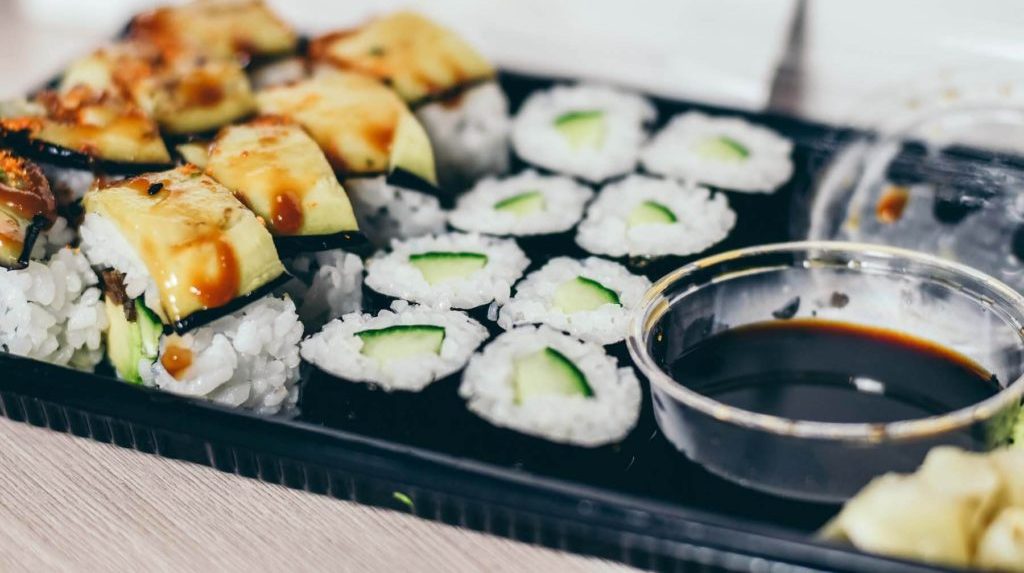 "This place was recommended to me by 2 different friends, one who is local to Vegas. I did the all you can eat sushi dinner. The food was fresh and fast. I love that you order specifically what you want and they make it for you - no buffet of food just sitting out. The server was very attentive and was always checking to make sure everything was okay or to ask if I wanted something else. I would definitely go again!" - TripAdvisor Review
Section 10 Community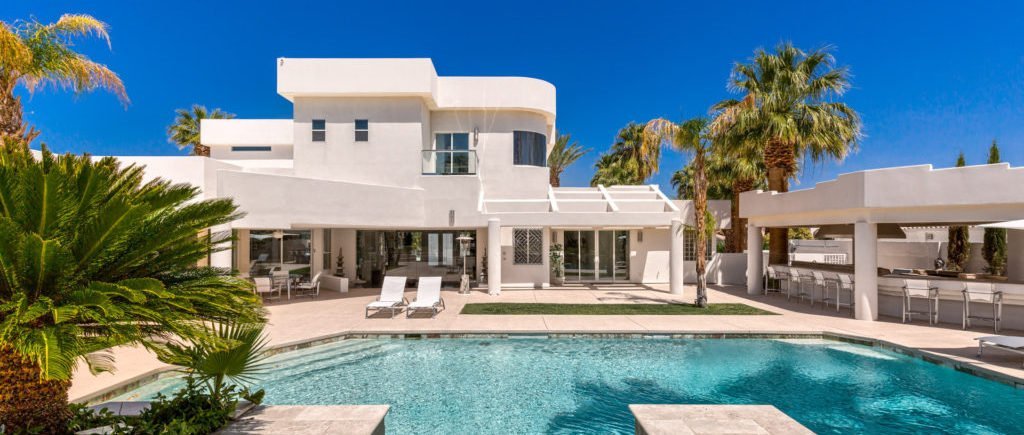 Besides large lots, the community offers the benefit of custom home properties. What's great about this is the fact that there plenty of different floor plans available, making it easier to find a property that suits all your needs and requirements. Besides having way too many options to choose from, you can also benefit from all the space you get with a custom home. Let's not forget that unique properties are not the only thing this community has to offer. It features plenty of great amenities and leisure activities, including several parks nearby.

Two of the best parks in the area are the All American Park and the Desert Breeze Park. As a city park, the All American Park features numerous sports fields including football fields and tennis courts. It also features a designated picnic area and playgrounds for children, which makes it a great location for kids and families. The Desert Breeze Park, on the other hand, is one of the largest park's in the area of Clark County, stretching across 240 acres of land. Besides children's playgrounds and picnic areas, the park features soccer, baseball, and basketball courts, along with a dog park and a skate park. Despite having so many amenities, the park is still not fully developed. However, as one of the largest recreational areas in Clark County, it is a home to many community events throughout the year.

Overall, the Las Vegas Section 10 community is a very vibrant area with plenty of custom homes available for sale. This neighborhood is quite different from other areas in Las Vegas. It is culturally diverse and has a special charm that attracts young professionals and families. Keep in mind that Section 10 is located nearby top schools in Nevada, providing plenty of educational opportunities for the residents. The custom homes within the community were built from 1970s to this day. Keep in mind that the majority of older properties were renovated to meet the highest standards of design and functionality. Speaking of design, these custom homes feature a modern and contemporary style matched with state-of-the-art appliances.
Homes for Sale in Section 10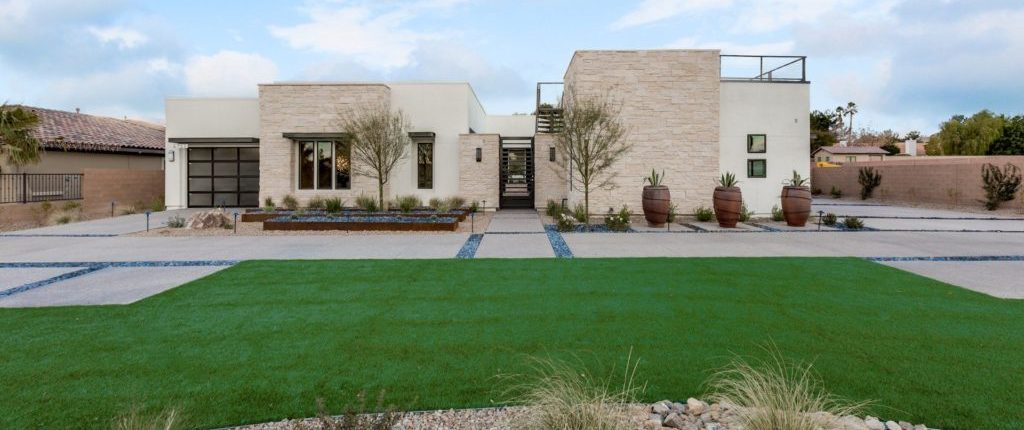 The variety of floor plans and custom properties allows every potential home buyer to consider multiple options and find the best property for themselves and their family. However, the most characteristic feature of Las Vegas Section 10 custom homes are the large property lots ranging from half an acre to over three acres. In other words, you can choose from ordinary single-family homes on half an acre lots all the way to enormous mansions with plenty of outdoor space. The community offers close access to all Las Vegas amenities and areas, from world-class shopping malls to top notch restaurants and dining sites. The residents of Las Vegas Section 10 have plenty of options when it comes to leisure activities and entertainment. The area of the Las Vegas Strip has many entertainment venues and gambling sites that can be accessed via a short drive from the Section 10 community. All Las Vegas facilities are readily available for the residents of the neighborhood.
🏠 See Section 10 Homes for Sale ⬆️
○ We specialize in Section 10 and 11 Homes for Sale in Las Vegas
Call 702-882-8240