Scotch 80s Las Vegas
We Specialize in The SCOTCH 80s Homes
ℹ️ More Information
Scotch 80s Las Vegas
October 1, 2023
$2,248,500
Med. List Price
---
What and Where is Scotch 80s Homes?
Homes for Sale in Scotch Eighties Las Vegas
The Scotch 80s Las Vegas is a very unique offering with older vintage homes that have become the envy for those who wish to remodel or buy into a historic neighborhood. Celebrities from Jerry Lewis to Holly Madison have called Scotch 80s home. Do not over look these older properties as they have a reputation that is as old as the Las Vegas Strip
Those considering Scotch 80s Las Vegas may also have an interest in viewing similar properties available in Section 10 11 Homes Las Vegas, Summerlin Las Vegas Homes and Ranch Bel Air & Circle Las Vegas Homes for Sale.
🏠 See Scotch 80s Homes for Sale ⬆️
Rancho Bel Air & Circle | Rancho Nevada Estates | Vintage Homes
Do not let these older homes fool you. See the neighborhood and step inside history.
Due to low inventory in Scotch 80s this search include select homes from McNeil Est and Glen Heather which borders Scotch 80s.
Scotch 80s Las Vegas
Las Vegas is home to many small neighborhoods, but none of them can compete with Scotch 80s when it comes to character and historic atmosphere. This old neighborhood dates back from the 50s, even though its construction was initiated way back in 1913 by Peter Buol. The World War II further delayed the development of Scotch 80s until 1950s, when the construction of homes was continued.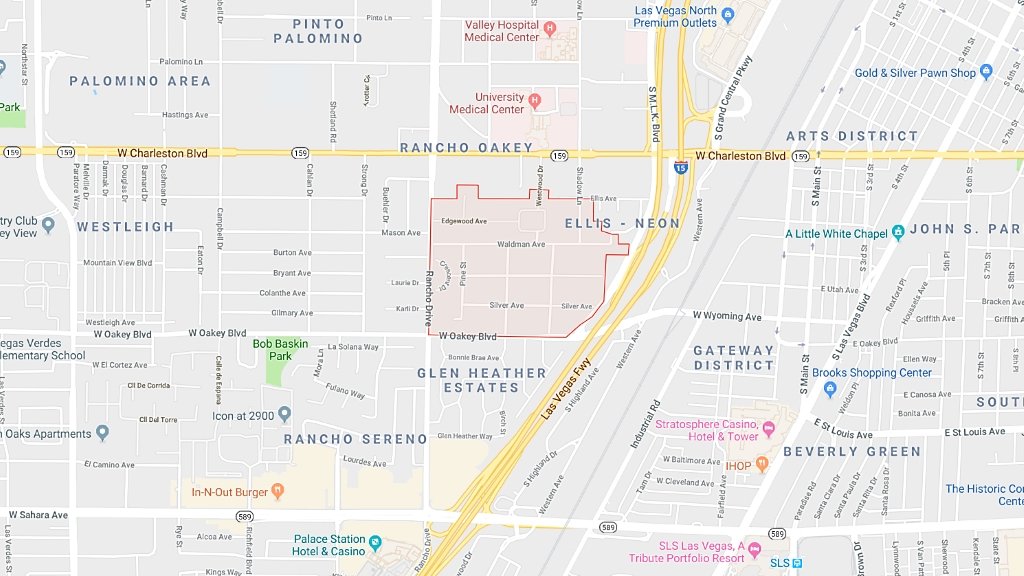 This charming neighborhood is located near the famous Las Vegas Strip and features a favorable location in close proximity with many amenities and important facilities. Scotch 80s has been a very popular master-planned neighborhood ever since it was developed. It attracted celebrities and highly influential people from day one and even today it is a community that gains a lot of attention from many famous entertainers and casino titans.
Scotch 80s Homes
Jerry Lewis was on of the most legendary comedians of our times and he became a major hit in Las Vegas. He appeared with countless stars. Here there are...
Jane Powell
Danny Thomas
Frank Sinatra
Lucille Ball
Judy Garland
The community features luxurious homes built on spacious lots. Many of its properties are ranch estates with several acres of land. However, what makes the Scotch 80s homes stand out is that 50s vibe and the vintage look of the whole neighborhood. The properties in this community feature a mid-century modern style with a touch of vintage design. As most properties were built on larger lots, most of them feature beautiful private amenities such as pools and tennis courts. Each home features upgraded kitchens with state of the art utilities and appliances, as well as modern bathrooms featuring spa-like comfort and ambiance.
Las Vegas Scotch 80s Home VIDEO Overview
It is important to mention that the favorable location of the community makes Scotch 80s a very desirable neighborhood to live it. It offers the residents close access to the center of Las Vegas and all the amenities located in the area. The community is only two miles away from the McCarren International Airport, which is quite convenient for residents who travel frequently.
Being located only four miles away from the strip, the residents can enjoy the Las Vegas night life and entertainment, as well as world-class casinos and gambling sites. Golf enthusiasts will be happy to know that Scotch 80s is located only 3.5 miles away from the Las Vegas Golf Club. Besides, Las Vegas is home to dozens of world class golf courses where you can enjoy spending time with friends playing your favorite sport!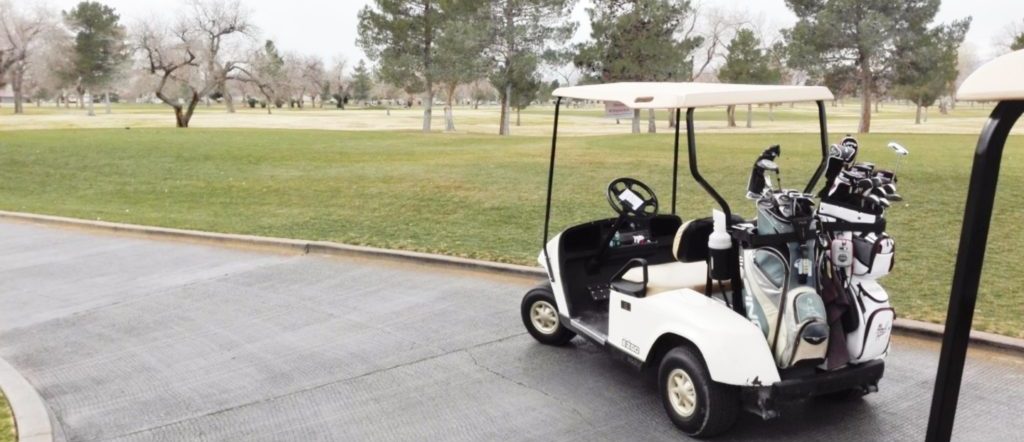 "We stayed downtown this trip so we wanted to play at a place close by. I see others gave bad reviews because of location but I don't really care about that. The staff was very nice and rates were more than reasonable for Las Vegas. The course dry and the fairways were hard with plenty of bare areas but you got a lot of roll. Not really a tough course but still challenging. We're trying different courses each trip out and we're glad we tried this one. Attached is a nice picture with a couple guys we got paired up with - Stratosphere in the background." - TripAdvisor
Scotch 80s Community in Las Vegas

For those who love extra leisure activities such as walking downtown or shopping, the community offers close access to Las Vegas North Premium Outlets and the Art District as well! Besides being a very popular location, Scotch 80s has a unique small-town feel and atmosphere. It is the kind of community where everyone knows each other and people are friendly and social.

That's what makes Scotch 80s different from other celebrity communities where famous people are closed within their property gates. In Scotch 80s, everyone is friendly and neighborly, forming a sense of tight-knit community that provides peace and tranquility.

Such atmosphere makes this community a perfect place for raising a family. The quiet streets of Scotch 80s are a safe environment for children to play in, while the extra large estates provide enough space for private playground areas. If raising a family in this neighborhood is something you desire to do, it is important to mention that the community is located nearby good educational facilities, including the Wasden Howard Elementary, Clark High School and Hyde Park Junior High.



The Scotch 80s neighborhood is getting more attractive as time goes by. The main reason for its popularity is the vintage 50s vibe that still exists within the premises of the community. Being aware of the significance of the neighborhood's history and character, the residents strive to maintain its unique atmosphere.

They even managed to fight against multiple decisions to renovate the community and introduce a more contemporary lifestyle and architecture. That's why the Scotch 80s community has been able to preserve its gracious architecture and original master-planned structure. They even prevented the building of commercial homes and preserved a community that consists of only single family properties.
Homes for Sale in Scotch 80s NV
Thus, this special community carries a truly unique character and remains one of the most attractive locations in Las Vegas. However, don't let the words history and vintage fool you. The community features extremely luxurious properties and large extravagant estates! Each home is equipped with highest standard appliances and costly furnishings.
You Have to Walk Inside These Scotch 80s Homes to FEEL THE HISTORY!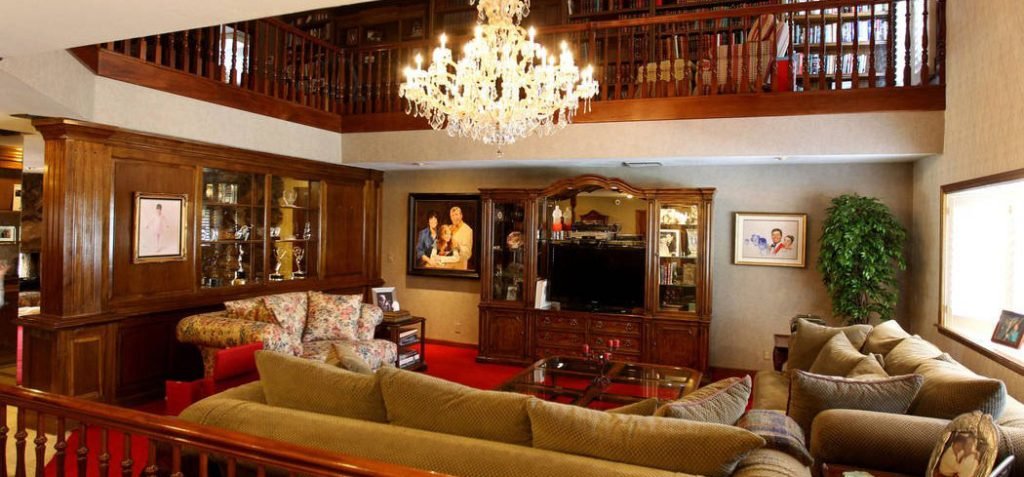 These homes are beautiful both inside and out. With plenty of backyard space, most properties feature pools and gathering areas perfect for private parties and entertainment with friends and family. Even outside these luxurious properties you will find beautiful landscape and scenery. The whole neighborhood is filled with gorgeous greenery and charming parks and leisure areas.

All together, the Scotch 80s neighborhood is a true dream location in Las Vegas. It has been home to numerous celebrities since the 1950s and it still gets a lot of attention from world known entertainers and businessmen. Living in one of the Scotch 80s homes is like a dream come true. These are not just any luxurious real estate properties. The Schotch 80s home offer a unique vibe and vintage atmosphere combined with modern living and style.
Newly Remodeled Properties Go Quickly
Get on Our Auto Alert System for Specific Neighborhoods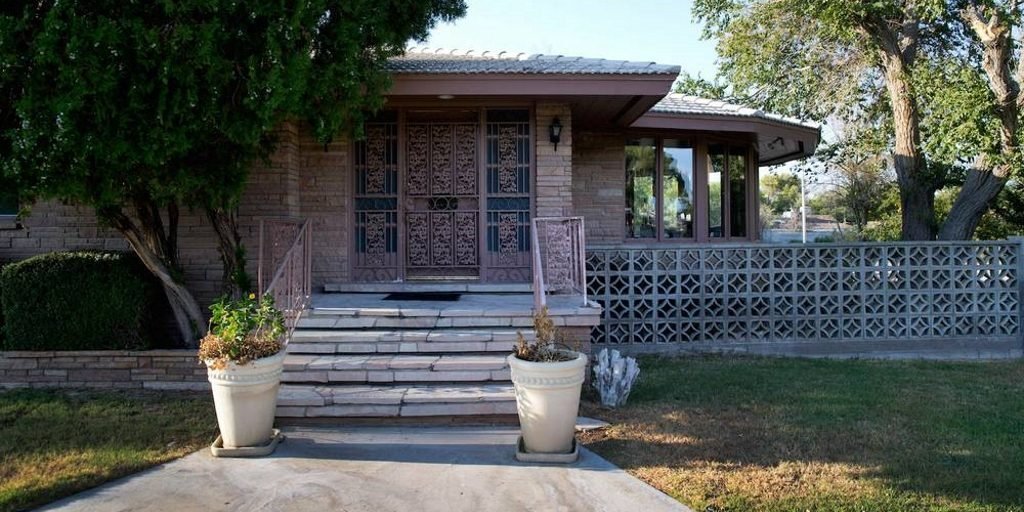 Las Vegas Scotch 80s Community and Neighborhood
Besides, the neighborhood is very peaceful and tranquil, providing you a safe place to retreat to after a wild day in the city of Las Vegas. Speaking of which, Scotch 80s is only a few miles away from Las Vegas Strip, the center of all activities in the city, from shopping malls and venues, restaurants and art galleries to world class casinos, hotels and resorts.

The community makes for a very favorable location for raising a family as well, since it offers nearby access to great educational facilities. It is also quite close to a medical facility and an airport, meaning all necessary amenities are within reach. There is no doubt that the single family estates and spacious lots of this neighborhood are some of the most attractive real estate properties in Las Vegas!
🏠 See Scotch 80s Homes for Sale ⬆️
We specialize in Scotch Eighties Homes for Sale & Vintage Celebrity Properties
Call 702-882-8240