Roma Hills
We Specialize in Roma Hills Homes
ℹ️ More Information
Roma Hills
October 1, 2023
$3,994,950
Med. List Price
---
What and Where is Roma Hills Homes?
Roma Hills Henderson Luxury Homes for Sales
Homes for sale in Roma Hills guard gated community of Henderson, Nevada may be some of the most admired in the area. The magnificent entry and community parks and landscaping transcend homeowners to a unique environment.
For those looking at Roma Hills Homes, there is potential interest in checking out similar listings in Homes for Sale Ascaya Las Vegas, Seven Hills Gated Community Henderson NV and The Ridges.
🏠 See Roma Hills Homes for Sale ⬆️
Roma Hills Homes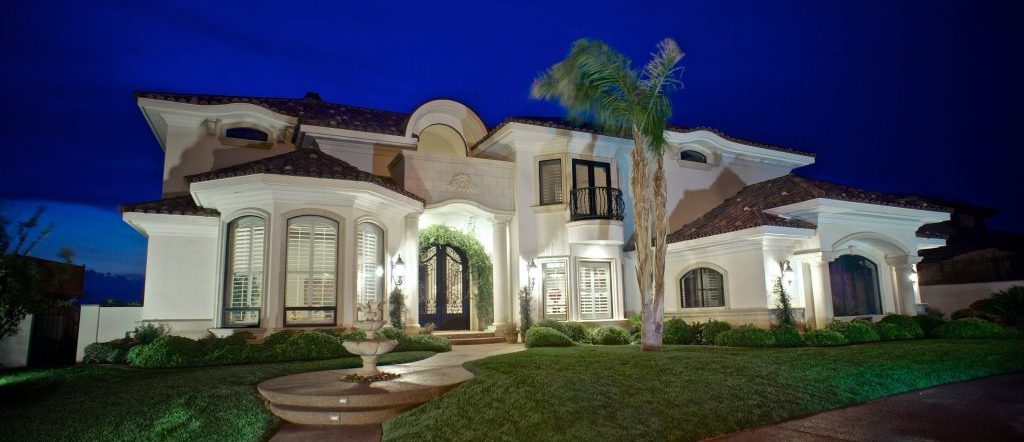 Roma Hills is a smaller guard gated community located in Henderson, Nevada. It is a luxury custom home neighborhood settled against the Black Mountain and located between two master planned communities known as Anthem and Green Valley. Known for being in a top-notch location, there are variety of amenities around the community attractive for every resident.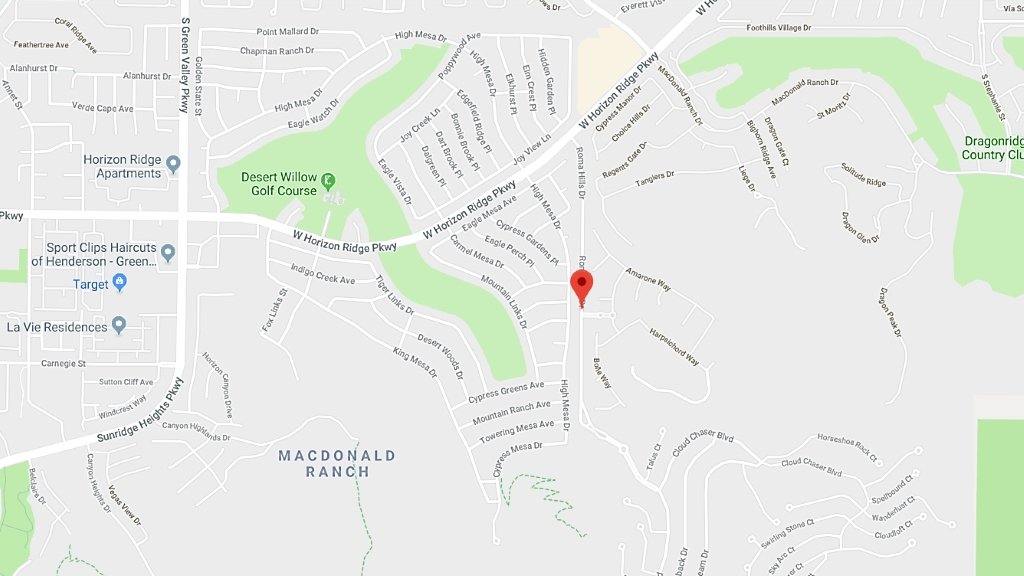 Roma Hills Real Estate - Roma Hills is a community consisted of around 144 homes and homesites, whose design and architecture appeal to those looking for custom homes. The community homes are consisted of variety of building styles and feature single level and two story homes, some with guest houses and casitas.The houses range from 3,300 to 9,000 square feet with 3 to 8 bedrooms and 2 to 5 car garages. Since this is a smaller community,the limited number of homes spells exclusivity and privacy.
Roma Hills Henderson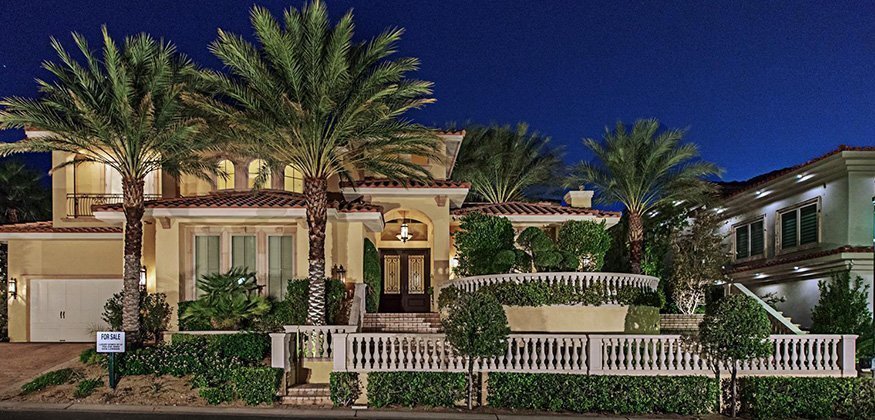 Roma Hills Amenities - Set against the Black mountains, Roma Hills residents definitely enjoy the great mountain setting with tremendous views. Just few minutes away from the community, Roma Hills residents are very close to all of the Henderson amenities of dining, shopping, and entertainment. Roma Hills golf lovers also enjoy a close proximity to two amazing golf courses — Desert Willow Golf Course and Dragonridge Country Club.
Roma Hills Homes for Sale Henderson VIDEO Overview
Desert Willow Golf Course is a very nice and spectacular golf course lined with thousands of mature pines and accented by thatched pine needles, colorful flower beds and four sparkling lakes. Designed by Billy Casper and Greg Nash, Desert Willow Golf Course is 18 hole 3,811 yards par 60 course, and is an inspiring challenge for all residents interested in golf. Significantly the golf course has won numerous awards from Vegas golfer Magazine and Golf Range Magazine. It is also one of the first courses in Nevada offering junior tees.
"Nice lunch to start off. The pro shop staff was friendly and made us feel welcome. Starter was very nice and helpful too. First couple holes are a bit intimidating for a first timer but the course evens out quite nicely. Although it is a bit tough playing in the wind. All in all an enjoyable day. The only issue we had was having to haul clubs from the parking lot to the course through the building. If there was an easier way it isn't marked and nobody pointed one out." - GolfAdvisor.com Review
Dragonridge Country Club is known as one of the most vibrant and fastly developed golf courses in Nevada. This country club is 18-hole championship golf course that plays 7,039 yards at par 72, and is characterized by wide, lush fairways dotted with volcanic rock. Apart from the golf, members join Dragonridge club for its engaging amenities such as tennis court, fitness amenities,a beach volleyball court, basketball court, a retail store and a café which serves a Starbucks coffee. Also, the awesome clubhouse is also attractive for its visitors and stands amid more than 170 acres. The remodeled clubhouse includes a fancy bar, two great restaurants offering both casual and elegant cuisine, indoor and outdoor lounge areas, party venues, meeting rooms, main ballroom, swimming pool, snack bar and golf shop. Appreciably, due to the clubs great design and challenging atmosphere, the breathtaking golf course at DragonRidge Country Club was awarded as the Best Private Golf Course in southern Nevada in the Las Vegas Review Journal's annual "Best Of Las Vegas" poll.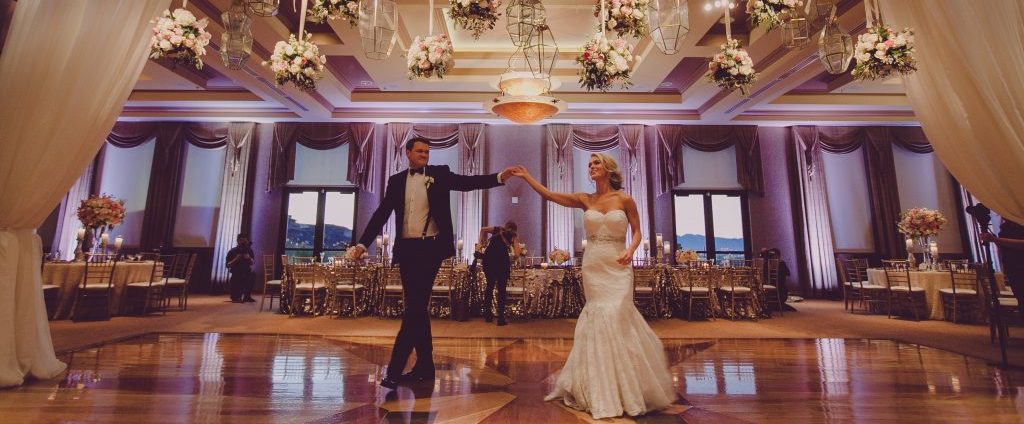 "We could not have picked a better venue for our wedding. The inside of the ballroom was spacious and beautiful. There is an outside patio area that overlooks the mountains, Vegas strip, and pool. Brandi and Rachael were so helpful throughout our whole planning process, even more so on the day of. They offered great suggestions for all vendors. Food served for cocktail hour and dinner was amazing. The venue was so accommodating to our needs and everything was perfect the day of. Thank you DragonRidge for such a beautiful day!" - Weddingwire.com Review
Roma Hills Community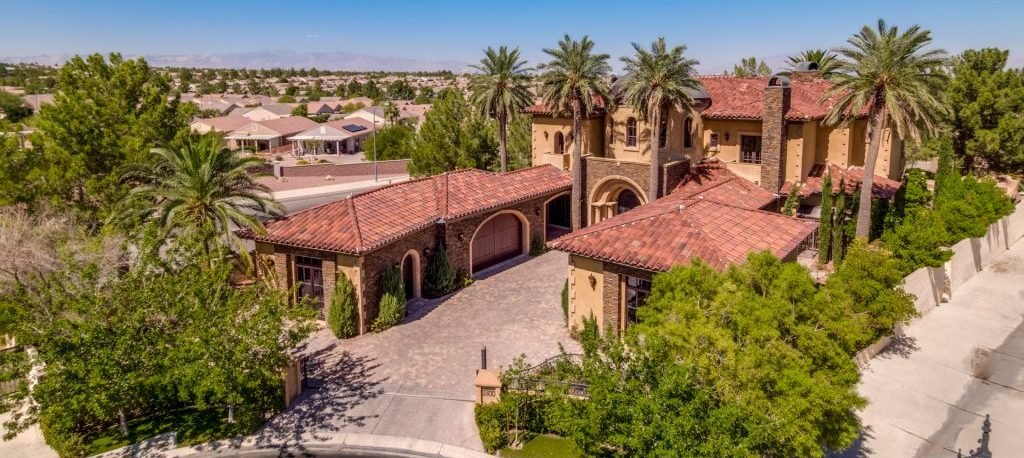 Also, Roma Hills residents are close by to the Green Valley Station Casino and Resort, a place for gaming and entertainment. Known as one of the most finest Las Vegas casino resort hotels, Green Valley Ranch Resort offers to its visitors a an outstanding experience, a perfect service and a change to enjoy in a top-notch amenities. As a guard-gated community, Roma Hills community offers to its residents a peaceful and safe outings.The community has a very strategic location that ensures a great security for the home owners.The front guard gated entrance to Roma Hills is just off the main path and definitely there is no chance to miss it.Definitely, the fact that Roma Hills is a guard gated community makes it a very sought after among the homebuyers. Let's see what are some of the conveniences of living in a guard-gated community.
Safety and Security - Definitely, the key advantage of living in Roma Hills, the guard-gated community in Henderson, will be that residents will have the chance to live in a well-guarded surrounding. The gated entrances of Roma Hills will allow only verified residents to and guests to enter the community. Moreover, the security gates and security cameras installed around the community, keep Roma Hills away from trespassers and thieves.
A Greater Privacy - Another benefit following safety and security will be that Roma Hills residents will have the chance to experience an extra privacy behind the gates. Since only verified residents and guests are allowed to enter the community, residents have the chance to perform their daily duties freely without worrying about any intruders.Roma Hills is a comfortable family community, where children may safely play at the multiple community parks and schools. Parents also feel secure to let their children play outside of the home with other neighbours as they know that they are less exposed to dangers or harms.
The Greener Environment - Having a great location against the Black Mountains, there are a lot of greens around the Roma Hills community. The high presence of of trees and shrubs in these green open spaces around Roma Hills ensure that residents are constantly breathing clean air. Moreover, the absence of moving traffic or outsiders, Roma Hills is definitely a community less susceptible to pollution. The regular community maintenance and controlled facilities, allow the community residents to enjoy a breath of fresh air to be always at their doorstep.
Homes for Sale in Roma Hills

Better Property Values - While all the advantages of guard gated communities make houses more expensive, homebuyers definitely make a good investment since their value is increasing. Also, when the community is located to an attractive location, such as Roma Hills being located in Henderson, for everyone considering to buy a home and sell it afterwards, they will surely sell it for a decent profit.
If you are looking for a smaller guard-gated community located just minutes away are all of the Henderson amenities of dining, shopping, and entertainment, definitely consider the well-established Roma Hills community.
○ We specialize in Roma Hills Henderson Luxury Homes for Sale
Call 702-882-8240