The Ridges Summerlin
The Ridges Las Vegas in Summerlin is a prestigious guard-gated community ranked #1 in popularity among luxury homes. With over 1000+ homes located on Bears Best golf course with private clubhouse, fitness center, 2 pools, 5 tennis courts & more.
We Specialize in The Ridges Summerlin Homes
ℹ️ More Information
The Ridges Las Vegas Homes for Sale by Type
Homes for Sale in The Ridges
The Ridges Las Vegas Homes for Sale Stats
December 3, 2023
$4,998,000
Med. List Price
What is The Ridges Summerlin ?
The Ridges in Las Vegas is an upscale luxury residential, 24/7 guard gated security community situated on the prestigious Bear Best golf course. There are 15+ communities within the 793+ acre luxury living in the vibrant city of Las Vegas. Nestled in the idyllic and picturesque neighborhood of Summerlin, this exclusive enclave offers an unparalleled residential experience.
The Ridges FAQs
With its stunning architecture, breathtaking views, and a host of world-class amenities, The Ridges Summerlin sets a new benchmark for exceptional living. Potential buyers with an eye on The Ridges Summerlin might also find comparable properties worth considering in MacDonald Highlands, Red Rock Country Club Homes, and Southern Highlands Country Club.
What is the Address or Location of The Ridges Las Vegas?
The Ridges is located at 11550 Granite Ridge Dr, Las Vegas, NV. In the stunning neighborhood of Summerlin, Las Vegas, Nevada. Nestled amidst the scenic beauty of this sought-after area, in the southwestern part of the valley.
Directions to The Ridges and Bears Best Golf Course Area

What are the The Ridges Las Vegas Amenities?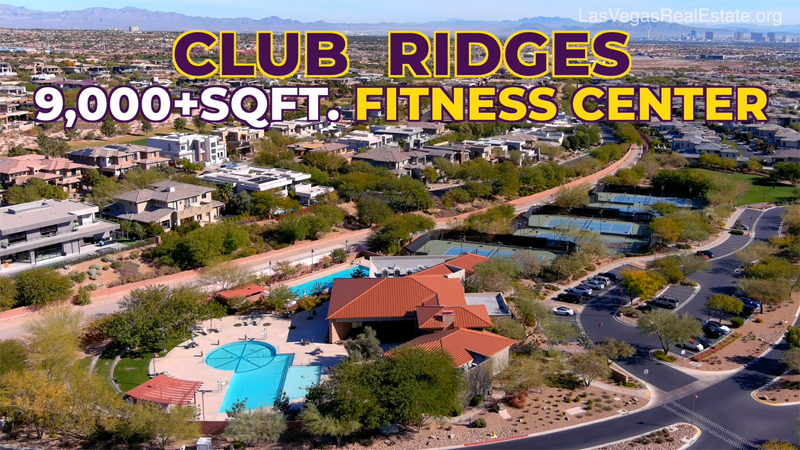 The Ridges Summerlin boasts a comprehensive selection of exceptional amenities designed to enhance the quality of life for its residents. Here is a list of some of the standout features:
Private Clubhouses: Experience the luxury of exclusive clubhouses where you can relax, socialize, and participate in community events, fostering a sense of belonging and camaraderie.
Tennis Courts: Engage in friendly matches or refine your skills on the community's well-maintained tennis courts, offering an ideal environment for both recreational and competitive play.
Resort-style Swimming Pools: Take a refreshing dip or lounge poolside in the resort-style swimming pools, providing a serene oasis to escape the desert heat.
Parks and Green Spaces: Immerse yourself in the natural beauty of The Ridges Summerlin with beautifully landscaped parks, walking trails, and green spaces, perfect for leisurely strolls or outdoor activities.
Fitness Facilities: Stay active and maintain a healthy lifestyle with access to state-of-the-art fitness facilities equipped with top-of-the-line exercise equipment.
The Ridges Summerlin prides itself on offering a comprehensive suite of amenities that cater to residents' desires for relaxation, recreation, and a vibrant community experience.
The Club Riges Facebook: https://www.facebook.com/clubridges?ref=stream
What are the Ridges Summerlin HOA Fees?
The HOA fees at The Ridges Summerlin range from $642 to $1,272 and may vary by each subdivision. It is recommended to contact the community directly for the most up-to-date information. However, as a general guideline, here are examples of monthly HOA fees that residents may expect:
The Ridges Map
How do people Describe or Identify The Ridges Vegas?
The Ridges Summerlin is often described and identified by the following top five words, each representing a unique aspect of this exceptional community:
Luxury: From its exquisite homes to its world-class amenities, residents enjoy a lavish and refined lifestyle that exudes opulence.
Prestigious: Recognized as one of the most prestigious communities that attracts individuals who appreciate and a high standard of living
Scenic: Stunning vistas of majestic mountains, lush green spaces, and impeccable landscapes.
Upscale: From the meticulously designed homes, every aspect of this community reflects an elevated lifestyle and attention to detail.
Community: Strong sense of community, where residents connect, socialize, and forge lasting friendships. With a vibrant social scene, exclusive events, and a variety of shared amenities, residents enjoy a tight-knit and welcoming environment.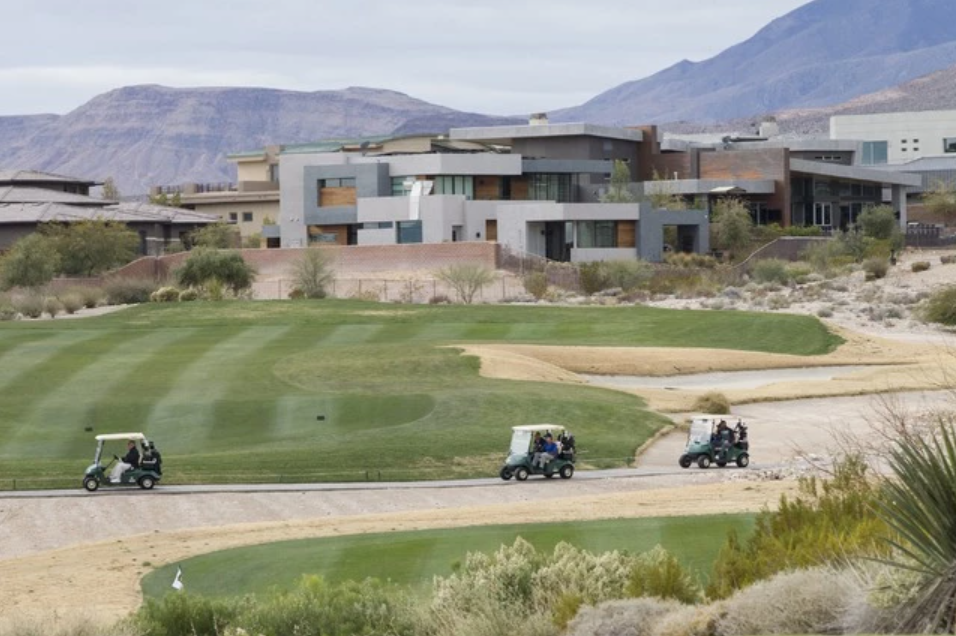 Together, these words encapsulate the essence of The Ridges Summerlin – a luxurious, prestigious, scenic, upscale, and community-oriented residential paradise that attracts those seeking the very best in modern living.
What types of Homes or Properties are available in The Ridges Las Vegas?
The Ridges Summerlin offers an impressive selection of diverse and luxurious homes, each crafted to meet the highest standards of quality and design.
Custom Luxury Homes: Embrace the ultimate in personalized living with custom luxury homes. These residences are tailor-made to meet the specific desires of homeowners, showcasing exceptional craftsmanship, upscale finishes, and unique architectural features that bring their vision to life.



Blue Heron: Known for their innovative and sustainable designs, Blue Heron has established a reputation for creating modern and luxurious custom homes.
Sun West Custom Homes: Renowned for their attention to detail and exquisite craftsmanship, Sun West Custom Homes delivers exceptional custom residences tailored to the unique preferences of their clients.
Christopher Homes: With a focus on quality, craftsmanship, and timeless design, Christopher Homes has been building luxury homes in the Las Vegas area for over 40 years, including within The Ridges Summerlin.



Modern Contemporary Homes: Experience the sleek elegance of modern contemporary homes that harmonize minimalist design with functionality. These homes often feature open floor plans, clean lines, and abundant natural light, creating a sophisticated and inviting living space.
Golf Course Estates: Enjoy the ultimate golf lifestyle with homes situated along the prestigious fairways of The Ridges Summerlin's championship golf course. These properties offer convenient access to the course, panoramic views, and a serene ambiance that caters to avid golfers.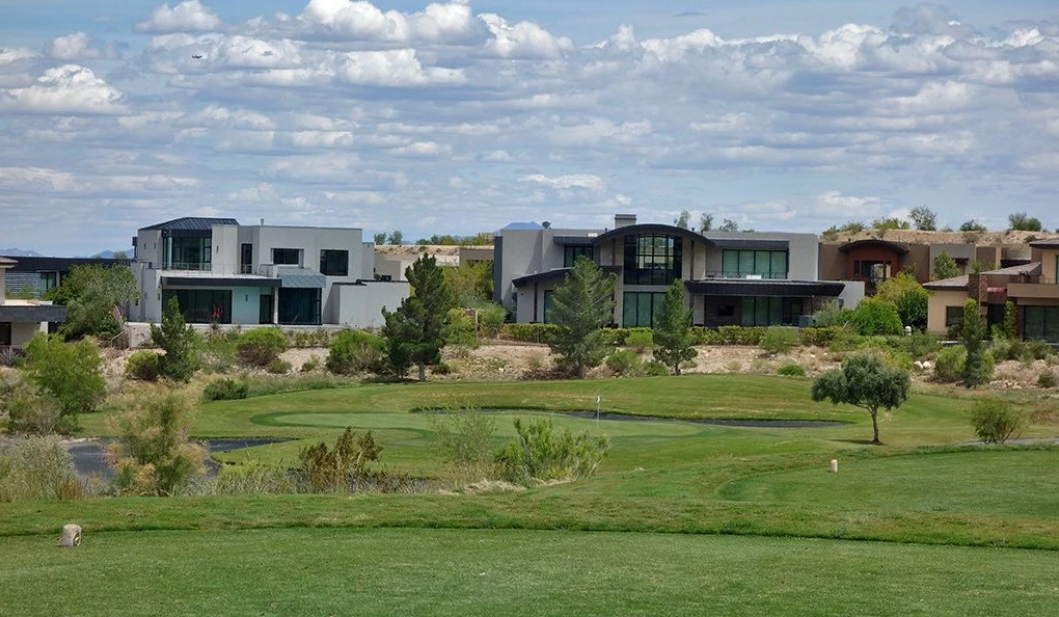 In terms of popular custom home builders in The Ridges Summerlin, some notable names include:
These are just a few examples of custom home builders that have contributed to the remarkable homes in The Ridges Summerlin. Residents have the opportunity to collaborate with these renowned builders and others to create their dream home in this prestigious community.
What Golf Course is Associated with The Ridges Community Las Vegas?
Bear's Best Golf Course: Designed by the legendary golfer Jack Nicklaus, Bear's Best Golf Course showcases 18 meticulously crafted holes that are replicas of Nicklaus' greatest designs worldwide. The course features stunning mountain views, challenging fairways, and strategic water hazards, providing an unforgettable golfing experience.

Bear's Best Golf Course offers amenities such as a spacious driving range, practice facilities, a pro shop offering golf equipment and apparel, a clubhouse restaurant, and a bar for post-round relaxation Address: 11111 W Flamingo Rd, Las Vegas, NV
"You can't go wrong with a Jack Nicklaus designed course. He took some of the best designed holes around the world and placed it in this special course. From the green tees where the rest of the mortal souls play, it measures 6628 yards. " - Yelp
"Bear's Best is probably the greatest overall experience we've had on a course, The guys are still talking about it." - Golf Pass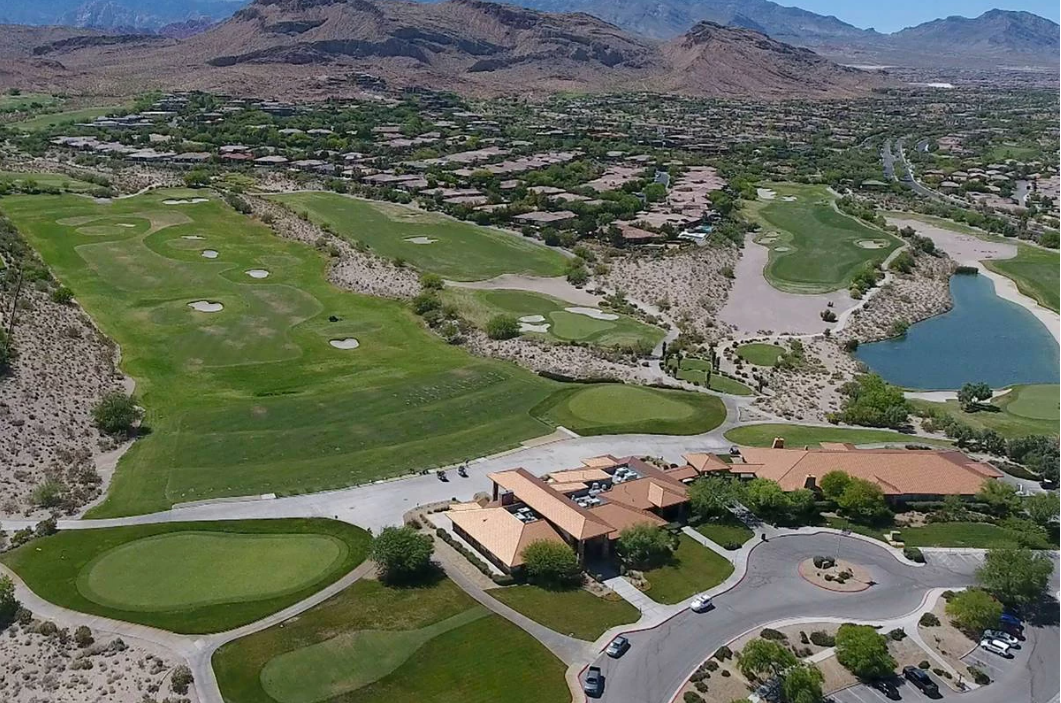 What are some Popular Things to Do in or near The Ridges Las Vegas NV?
The Ridges Summerlin, nestled in the vibrant city of Las Vegas, offers residents and visitors a multitude of exciting activities and attractions to enjoy. Here are some popular things to do in or near The Ridges Summerlin:
Explore Red Rock Canyon:
Located just a short distance from The Ridges Summerlin, Red Rock Canyon is a breathtaking natural wonder. Embark on scenic hikes, go rock climbing, or simply marvel at the stunning red sandstone formations and picturesque desert landscape.
Visit Downtown Summerlin:
Experience the vibrant energy of Downtown Summerlin, a premier shopping, dining, and entertainment district. Browse high-end boutiques, indulge in gourmet cuisine, catch a movie, or enjoy live performances and events in the bustling town center.
Enjoy Outdoor Recreation:
The Ridges Summerlin itself offers numerous opportunities for outdoor recreation. Residents can enjoy walking and biking trails, engage in tennis matches, or relax in the community's parks and green spaces, immersing themselves in the serene beauty of the surroundings.
Whether it's embracing the natural beauty of Red Rock Canyon, immersing oneself in the excitement of the Las Vegas Strip, or enjoying the diverse range of activities in and around The Ridges Summerlin, there is no shortage of things to do and explore in this vibrant community and its surrounding areas.
Where is the nearest Shopping, Hospitals and Library to The Ridges Summerlin Las Vegas?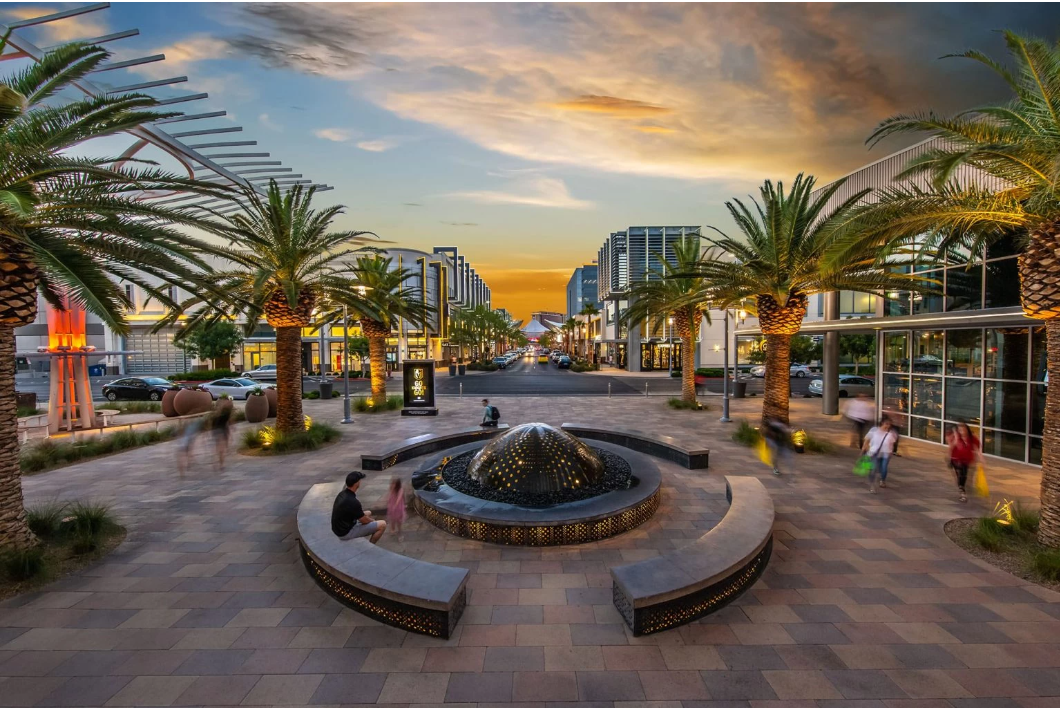 Shopping:
Downtown Summerlin is the premier shopping destination near The Ridges Summerlin. This vibrant shopping center offers a wide range of upscale retail stores, boutiques, and specialty shops. Located at 1980 Festival Plaza Dr, Las Vegas, NV, Downtown Summerlin provides residents with access to fashion, beauty, home goods, and more. For specific store information and events, you can visit their website at https://www.downtownsummerlin.com/.
Hospitals:
Summerlin Hospital Medical Center: Located at 657 N Town Center Dr, Las Vegas, NV, Summerlin Hospital Medical Center is a highly regarded medical facility near The Ridges Summerlin. It provides comprehensive medical services, including emergency care, surgery, specialized treatments, and more. For further information, visit their website at https://www.summerlinhospital.com/.
Library:
The Summerlin Library and Performing Arts Center is the nearest library facility to The Ridges Summerlin. Located at 1771 Inner Cir Dr, Las Vegas, NV, this modern library offers an extensive collection of books, multimedia resources, computer facilities, and various programs for all ages. Whether you're seeking a quiet reading spot or engaging in cultural events, the Summerlin Library provides an enriching experience for residents. For more information about their services and schedules, visit their website at https://lvccld.org/locations/SU/.
Please note that the contact information provided may be subject to change, so it's advisable to verify the details by visiting the respective websites or contacting the establishments directly.
Summerlin image
What is the Crime Rate in The Ridges Country Club Las Vegas?
The Ridges Summerlin is known for its safety and security, making it a desirable community to live in. As a gated and well-maintained neighborhood within the larger Summerlin area, it has implemented various security measures to ensure the well-being of its residents. While it's always important to prioritize personal safety and take necessary precautions, The Ridges Summerlin has a relatively low crime rate compared to many other areas. The community's commitment to security, along with its close-knit and vigilant residents, contributes to the overall peace and tranquility of the neighborhood. This allows residents to enjoy a sense of safety and peace of mind as they go about their daily lives within The Ridges Summerlin.
What are the Pros and Cons of Living in The Ridges Las Vegas Nevada?
Living in The Ridges Summerlin offers several advantages and a high-quality lifestyle. However, it's important to consider both the pros and cons to make an informed decision. Here are five examples of each:
Pros of Living in The Ridges Summerlin:
Upscale Community: The Ridges Summerlin is an exclusive and prestigious community known for its upscale homes, well-maintained landscapes, and luxurious amenities.
Enhanced Security: The community prioritizes safety and security with gated entrances, security patrols, and controlled access, providing residents with peace of mind.
Beautiful Natural Surroundings: The Ridges Summerlin is nestled near the picturesque Red Rock Canyon, offering breathtaking views, hiking trails, and a serene desert landscape.
Amenities and Recreation: Residents have access to a wide range of amenities, including golf courses, parks, community centers, and trails, providing ample opportunities for outdoor activities and socializing.
Proximity to Shopping and Dining: The community is conveniently located near Downtown Summerlin, a vibrant shopping and dining destination with a variety of retail stores, restaurants, and entertainment options.

The Ridges Image
Cons of Living in The Ridges Summerlin:
Higher Cost of Living: The upscale nature of The Ridges Summerlin comes with a higher cost of living, including higher home prices, HOA fees, and maintenance costs.
Distance from Central Las Vegas: While The Ridges Summerlin provides a peaceful suburban lifestyle, it is situated a bit further from the bustling city center of Las Vegas, which may require longer commutes for certain activities.
Community Rules and Regulations: Living in a community with strict rules and regulations, such as architectural guidelines or HOA restrictions, may require homeowners to adhere to certain standards and guidelines.
It's important to consider these pros and cons in the context of your personal preferences and priorities to determine if The Ridges Summerlin aligns with your lifestyle and needs.
What are some The Ridges Summerlin Reviews?
Here are some reviews to look at from residents of The Ridges Summerlin:
"Living in The Ridges Summerlin has been a dream come true. The community is incredibly well-maintained, and the amenities are top-notch. The sense of security and the beautiful natural surroundings make it a truly peaceful place to call home. The quality of the homes is outstanding, and the attention to detail in every aspect is remarkable. The neighborhood has a strong sense of community, and there are always fun events and activities for residents to enjoy." - Jason R.
"Choosing to live in The Ridges Summerlin was one of the best decisions we've ever made. The stunning views of Red Rock Canyon, the well-designed parks, and the access to excellent schools have made it an ideal place to raise our family. It truly feels like a safe and welcoming neighborhood." - Sarah W.
"I've been living in The Ridges Summerlin for several years now, and I can confidently say it's been a fantastic experience. The golf courses are pristine, the shopping and dining options nearby are superb, and the overall atmosphere is tranquil and serene. It's truly a luxurious community that offers an exceptional lifestyle." - Michael T.
Last image
In Conclusion, The Ridges community is known as the number one village in Summerlin and in Las Vegas in general because of the variety of luxurious homes it offers. As one of the top selling communities in Las Vegas, The Ridges has a lot to offer in terms of real estate properties. However, keep in mind that this is also one of the most expensive residential areas within Summerlin. People choose The Ridges because it is the perfect place to build your dream home.
The Ridges remains the top selling community of Vegas and the most expensive area per square foot as well as overall master-planned community a feeling of organization and eye-pleasing aesthetics. The Ridges is not merely a place of luxury—it's a place where dreams come true.
We Specialize in Homes for Sale in the Ridges Las Vegas Summerlin
Call 702-882-8240 .
Search The Ridges Homes
Back to Luxury Homes