The Ridges Summerlin
We Specialize in The Ridges Summerlin Homes
ℹ️ More Information
The Ridges Las Vegas Homes for Sale by Type
| | |
| --- | --- |
| 🏊 with POOL | 🏌️ on Golf Course |
| 1️⃣-Story | 🏘️ with Casita |
| 🚘 3+ Garage | 🛏️ 4+ Bedroom |
$4,500,000
Med. List Price
THE RIDGES Las Vegas
🏠 See The Ridges Homes for Sale ⬆️
The Ridges Las Vegas is an exclusive residential village located within the master-planned community of Summerlin in Las Vegas. You may have heard of Summerlin as one of the top rated communities in Las Vegas and Nevada in general. It consistantly ranks #1 for Las Vegas Luxury home sales.

Potential buyers with an eye on The Ridges Summerlin might also find comparable properties worth considering in The Vistas Summerlin Homes for Sale, The Trails Summerlin Real Estate and The Hills Summerlin Las Vegas.
Stretching across nearly 800 acres, The Ridges is one of the most luxurious guard gated communities in Summerlin. This exclusive residential cluster of neighborhoods was developed back in 2000 and is centered on Bears Best Golf Course.
Directions to The Ridges and Bears Best Golf Course Area
It consists of a total of 15+ neighborhoods, each offering specific types of properties, including custom and semi-custom homes that cost upward of one million dollars.

The second most important amenity within The Ridges community is Club Ridges. This is a 9,000 square feet facility that offers plenty of recreational opportunities for residents and visitors in the area. Club Ridges is home to a 2,400 square feet fitness room, as well as an aerobic area of 1,300 square feet in size.
Club Ridges - The Ridges GOOGLE EARTH

The Ridges Community Lap Pool
Splash Pad
Tennis Courts
Wide Community Walking Trail
Other amenities included in this recreational facility include lighted tennis courts (one of which is a championship course), a family style resort pool, a heated lap pool available all year round, as well as plenty of space for other recreational activities. You will also find plenty of recreational programs held at the facility, including fitness classes, youth camps, yoga, pilates, and aquatic programs.
The Ridges Las Vegas Homes for Sale
Each neighborhood is guard gated, which adds a sense of security to the residents' minds. Besides increasing security, the gated entrances slow down traffic and create a more exclusive atmosphere. Here is a list of neighborhoods in The Ridges village in Summerlin:
VIDEO: The Ridges Overview
Promontory - featuring 54 properties ranging in size from 6,000 square feet to well over 20,000 square feet. Each home offers stunning views of the nearby golf course and the Las Vegas Strip.
Arrowhead - a neighborhood that features larger custom homes situated on 1 acre lots. These are some of the most spacious properties you will find in Las Vegas.
Rimrock - featuring 21 home sits situated on elevated lots that allow for spectacular views of the surroundings.
The Pointe - this is a highly private neighborhood that features extremely luxurious homes with the highest elevations in Las Vegas.
Redhawk - this neighborhood features 82 custom homes ranging in size from 6 000 square feet to over 10 000 square feet.
Falcon Ridge - a neighborhood located adjacent to the Club Ridges facility, featuring 61 custom and highly expensive luxury homes.
Azure - one of the newest custom home neighborhoods in Las Vegas where you can build your dream home or purchase an already built property/
Boulder Ridge - this high-end neighborhood features properties built by Christopher Homes. These are semi-custom estates that sell for millions of dollars.
Topaz Ridge - This is a one story neighborhood that offers plenty of semi-custom luxurious homes with perfect views of the Strip and the nearby golf course.
Fairway Pointe - Lastly, this neighborhood offers exclusive townhomes with low maintenance yet a touch of luxury within this high end residential village.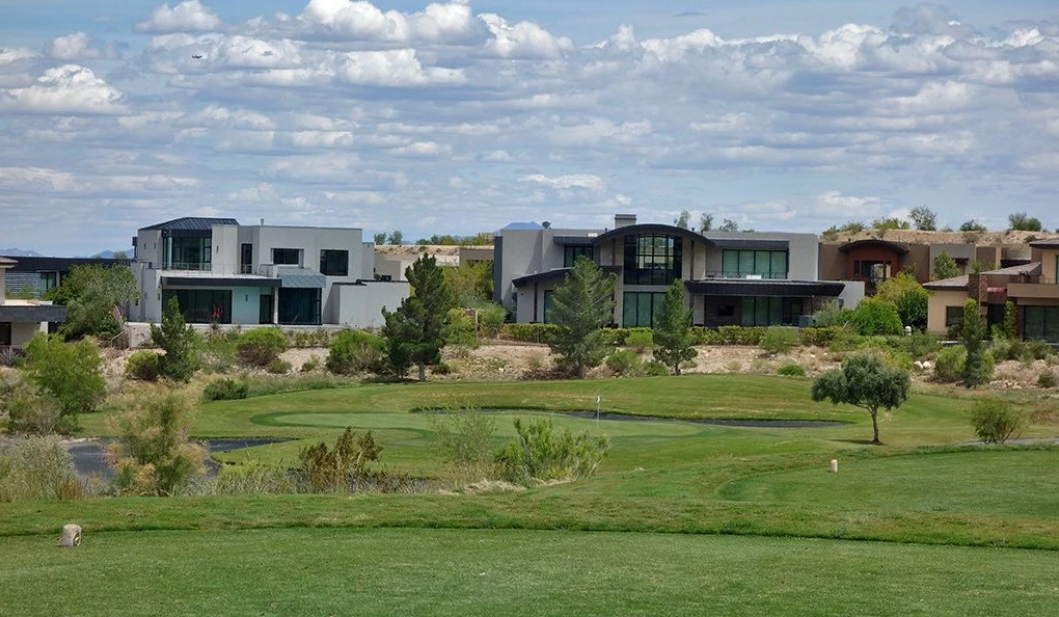 The Ridges community is located 3,200 square feet above sea level, meaning its properties provide some of the best views of the Las Vegas Strip and the famous Las Vegas Valley. The entire community has a contemporary desert theme suitable for the location of the village.
The Ridges Las Vegas Amenities
Now that we got the real estate properties and neighborhoods out of the way, let's take a brief look at what amenities The Ridges community has to offer. First and foremost, this village is home to the Bear's Best Las Vegas Golf Course, an 18-hole championship course designed by Jack Nicklaus. Those who love golf will love the centerpiece of this community, as well as the fact that this high-end course is open to anyone who books a tee time and covers the daily fee.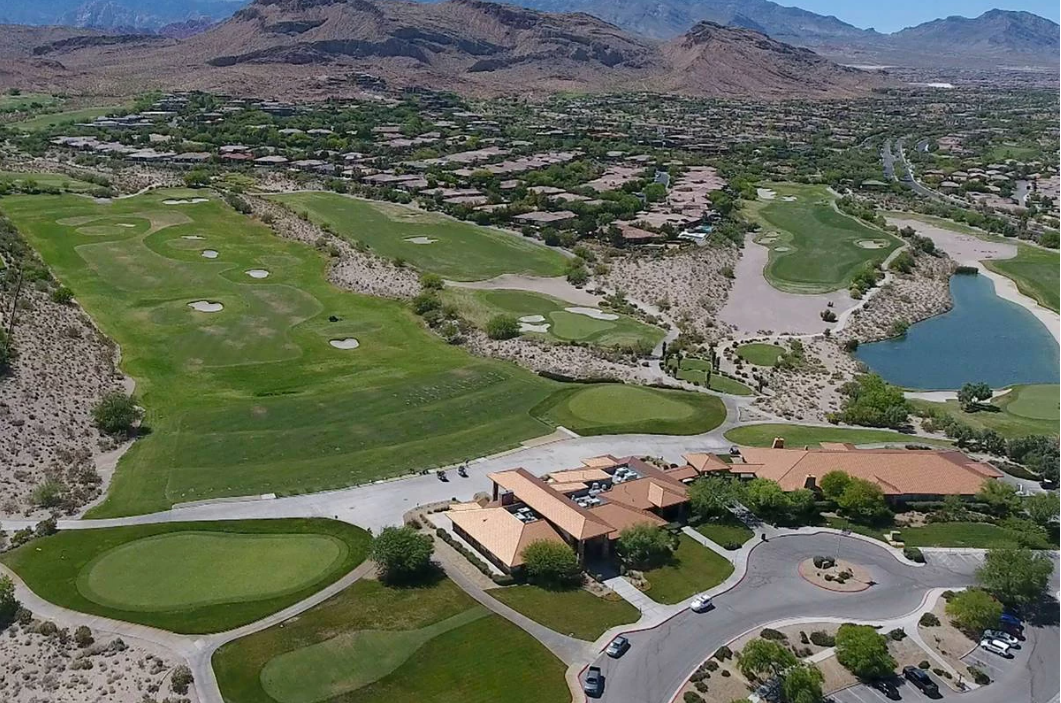 "You can't go wrong with a Jack Nicklaus designed course. He took some of the best designed holes around the world and placed it in this special course. From the green tees where the rest of the mortal souls play, it measures 6628 yards. " - Yelp
"Bear's Best is probably the greatest overall experience we've had on a course, The guys are still talking about it." - Golf Pass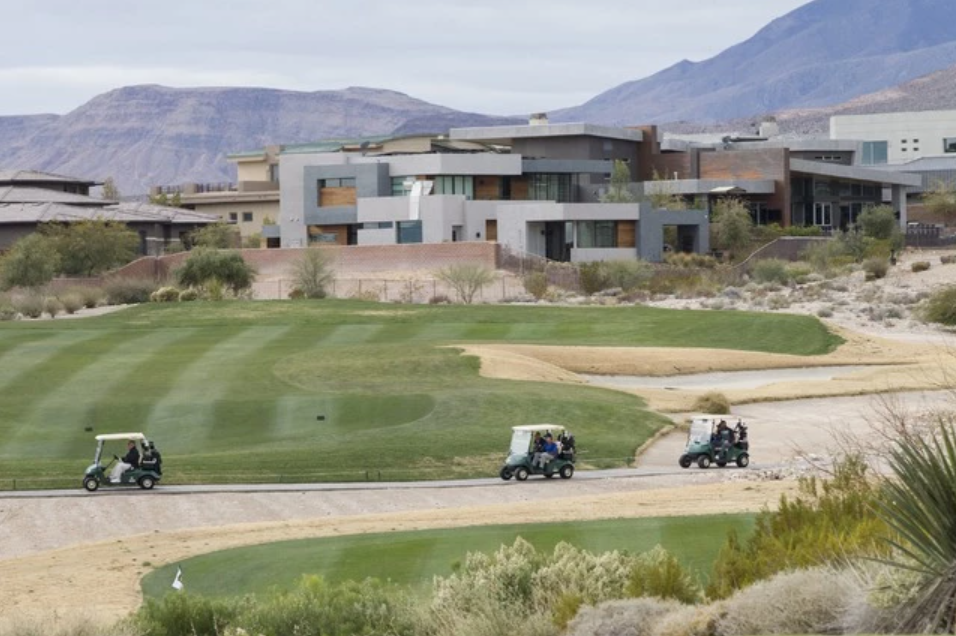 Moreover, The Ridges offers plenty of opportunities for outdoor recreation. If you love spending time outdoors, this community will be the perfect place for you to enjoy the fresh air. Being located within Summerlin, The Ridges offers close access to over 150 miles of walking trails, as well as nearly 100 parks in Summerlin. There are two neighborhood parks located in The Ridges community, meaning there are plenty of open green spaces.
Overall, The Ridges community is known as the number one village in Summerlin and in Las Vegas in general because of the variety of luxurious homes it offers. As one of the top selling communities in Las Vegas, The Ridges has a lot to offer in terms of real estate properties. However, keep in mind that this is also one of the most expensive residential areas within Summerlin. People choose The Ridges because it is the perfect place to build your dream home.
The Ridges is a community in Summerlin, first established in the year 2000. They are known today, at least from the outside looking in, as a guard-gated community of approximately 800 acres. The master-planned community is the number one village in Summerlin, and is often the spot where you will find million dollar homes selling. Eleven neighborhoods are located within the area, including high-end production lots and "custom" neighborhoods.
Homes for Sale in The Ridges Las Vegas
The Ridges remains the top selling community of Vegas and the most expensive area per square foot as well as overall master-planned community a feeling of organization and eye-pleasing aesthetics. The review board guides homeowners to choose suggested color schemes, adhere to height specifications so as to preserve the most treasured scenic views, and plant greenery that can thrive in desert settings.
The Ridges Neighborhood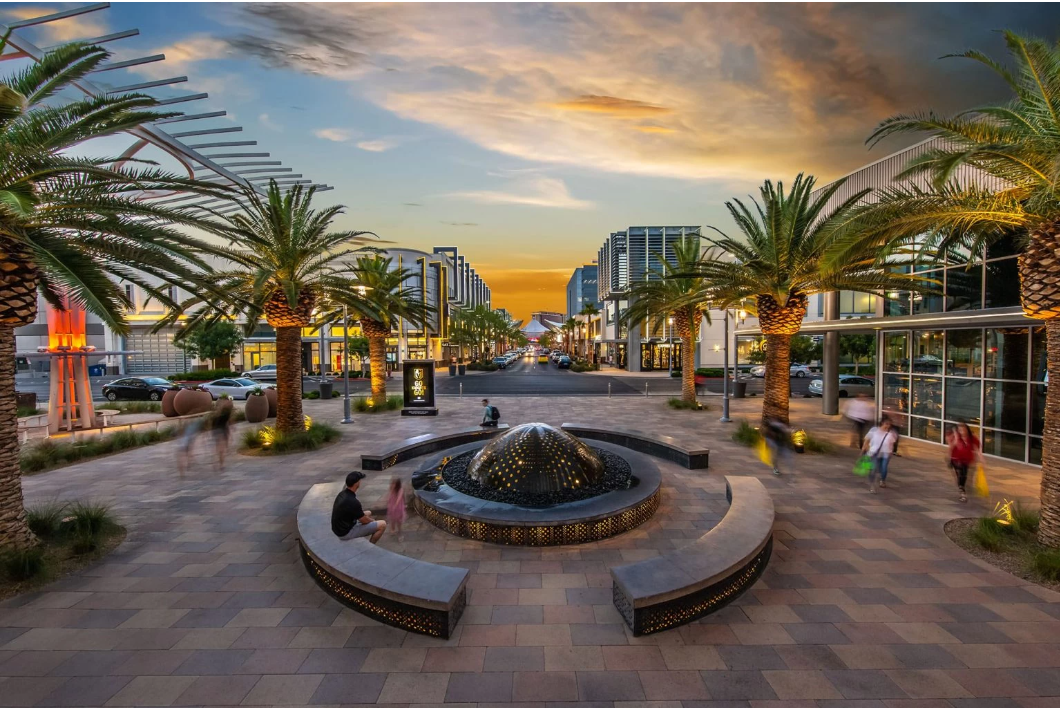 Many owners bought Summerlin homes for sale fairly cheap during the recession and are now reaping the benefits of a recovering Vegas real estate market. Of course, since new homeowners get to buy amazingly designed and scenic homes at top prices, there are no complaints from either side.

You might even say that when a dream home of the past is sold, a new generation can begin living their dreams. Some new homeowners are not inclined to build a home from scratch. They may not have the time or the architectural finesse. They do, however, know exactly what they want in terms of comfort, ambiance and community.

Nearby attractions to The Ridges include Downtown Summerlin and its stores, the Red Rock Canyon National Conservation Area, and other landmarks you must come visit. It's not a dream house without a dream community to go with it! Live Your Dream!

The Ridges is not merely a place of luxury—it's a place where dreams come true. Namely, the dream homes of ambitious people who have found great potential in this Summerlin territory.
Now you can live in a dream house and experience a luxurious custom built home, a community of friendly neighbors, and a home designed to maximize the gorgeous desert backdrop of Vegas. It's time for a new dream! The Ridge Las Vegas
🏠 See The Ridges Homes for Sale ⬆️
The Ridges Real Estate Market
| | | |
| --- | --- | --- |
| The Ridges Homes for SALE | Recently SOLD | For Rent |
We Specialize in Homes for Sale in the Ridges Las Vegas Summerlin
Call 702-882-8240 .