Rhodes Ranch Las Vegas
Rhodes Ranch is a sought-after guard-gated golfing community nestled at the base of the Spring Mountain in the Southwest part of Las Vegas. Established in 1997, it offers a beautiful circular 2-mile path, perfect for biking, jogging, and leisurely strolls, with picturesque ponds and wildlife. The community boasts a renowned golf course designed by Ted Robinson Sr., earning a 4-star rating from Golf Digest Magazine. With its stunning location and top-notch amenities, Rhodes Ranch is a prime choice for those seeking a vibrant golfing lifestyle in Las Vegas.
We Specialize in Rhodes Ranch Homes
ℹ️ More Information
Rhodes Ranch Las Vegas Homes by Features
Homes for Sale in Rhodes Ranch
Rhodes Ranch Homes for Sale Stats
December 3, 2023
What is Rhodes Ranch Las Vegas ?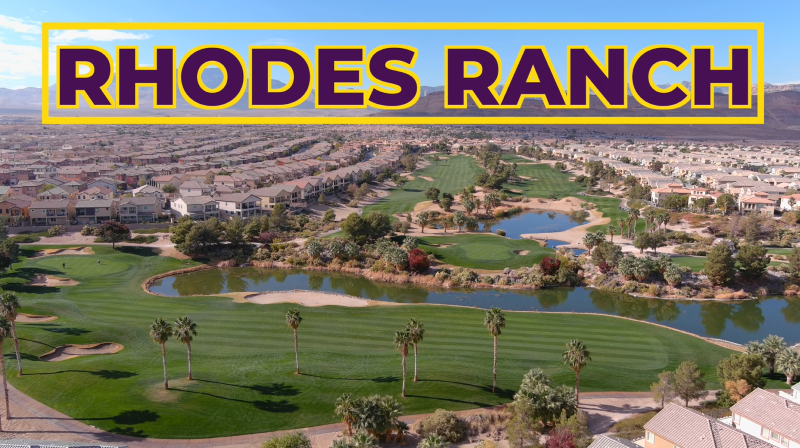 Read More...
Video 4k: Rhodes Ranch Tour


---
What and Where are the Rhodes Ranch Homes in Las Vegas?

RHODES RANCH homes for sale are located in a 'Guard Gated' and 'golf course community' in the south west Las Vegas valley. This community has its own pool and water park with a large family center and recreation facility. Contact agent to see inside this gated community.
If Rhodes Ranch Las Vegas Homes has caught your interest, you might also find similar properties worth exploring in the Lakes Las Vegas, Houses for Sale in Mountains Edge Las Vegas NV and Southern Highlands Vegas.
Rhodes Ranch Homes for Sale
Rhodes Ranch Las Vegas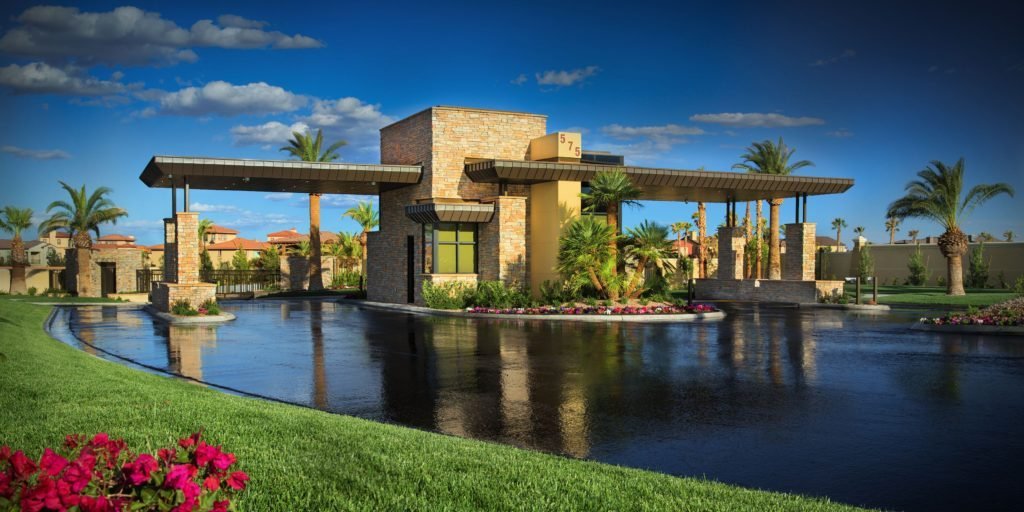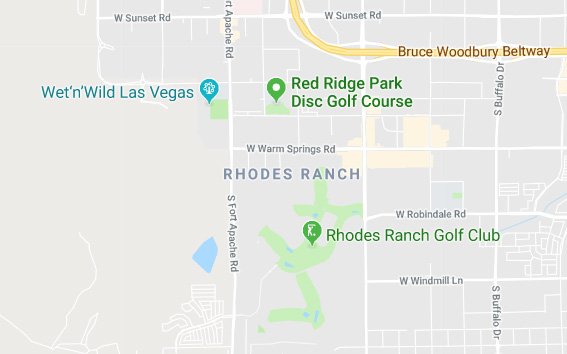 Just few minutes away from the downtown and the famous Las Vegas Strip, Rhodes Ranch Las Vegas community offers variety of new, beautiful homes for sale. Located in Southwest Las Vegas, at the base of Spring Mountain, Rhodes Ranch is the most unique area in Las Vegas, best-known as a beautifully landscape guard-gated community.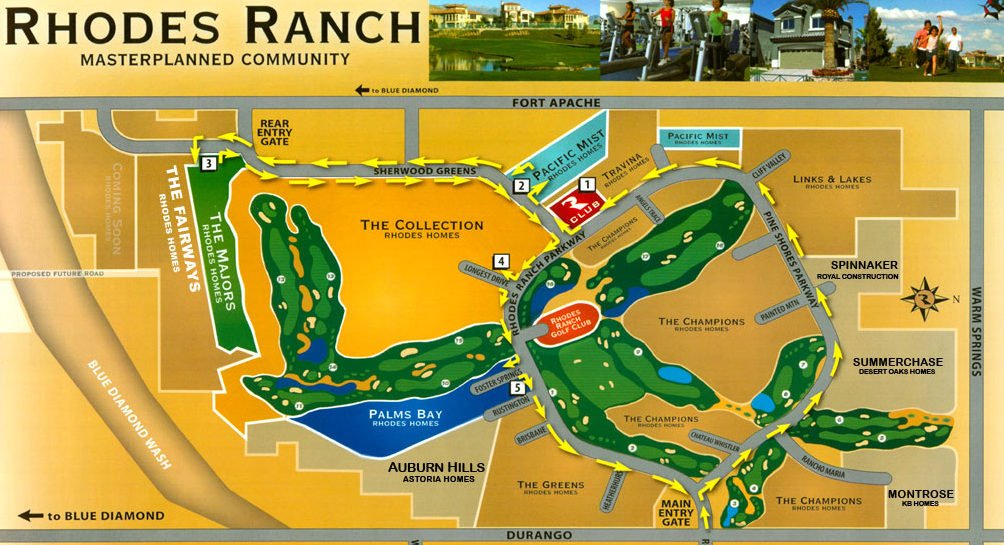 As soon as you enter the incredible guard-gated community, a championship golf club and a breathtaking green filled environment welcomes you. The Rhodes Ranch Golf Club offers its visitors a lifetime experience designed by the renowned architect Ted Robinson.
Definitely, players, who visit the golf course feel more than challenged and thrilled by the amazing green fees. Moreover, apart from the famous golf course, this beautiful environment offers a rich menu of other activities than visitors can enjoy.
The community is filled with amazing resort-style pools where families can spend a whole day watching and playing with their kids. Also, visitors are allowed to participate in many different sports, games, organized crafts and play at the Fun Zone Water Park. Sounds more than perfect!
Rhodes Ranch Homes for Sale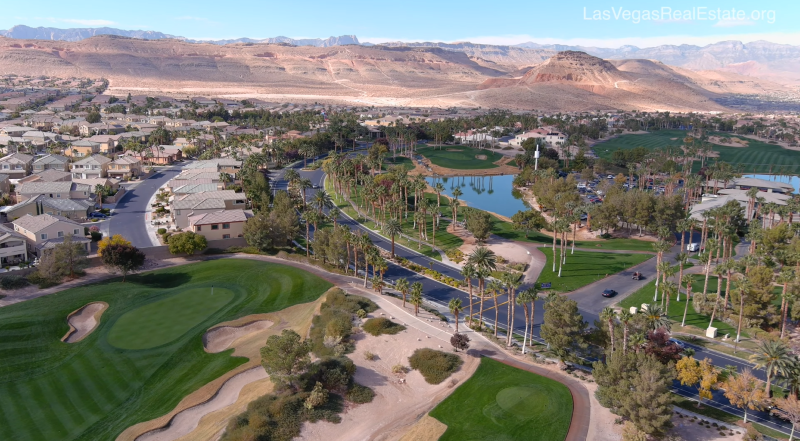 Importantly, Rhodes Ranch Vegas homes for sale is a huge choice. The community offers many new, attractive homes for those looking to buy one. What is even more important, is that here, all of the new homes in this community in Las Vegas, are very reasonably priced.
Rhodes Ranch is also an excellent choice for a vacation home. Having in mind the low property taxes, and the amenities that this place offers, finding the perfect home for you and your family in Rhodes Ranch will definitely be a positive lifetime decision.
Rhodes Ranch Las Vegas Golf Club
"This is one of the most fun courses I've played. every hole is very different and challenging. I'm a high handicapper and I LOVE this course. Well maintained grass can be hard to find during the winter months but they pull it off well. The staff is what makes this place great. Clubhouse waitresses to the starter were all genuinely friendly people and took initiative. This is the only course where there is a starter out to MONITOR the rate of play and push the slow blue hairs along. I don't care if you are slow because you are old (i'll get there some day i'm sure:), but if you B.S. after your tee shot for 5 minutes every hole it backs the hole course up. I live 45 minutes away and have a nice course 5 minutes from my home.... But any chance i get i'll make the drive to come out here." - Trip Advisor
Rated as a 4 star place to play by Golf Digest Magazine, since its opening in 1997, Rhodes Ranch Golf Club became a must visit and must play golf course in Las Vegas. The masterful design by the architect Ted Robinson made the Rhodes Ranch golf course a complete leader in golf in the Las Vegas valley.
The great mixture of layouts contributes this place to be suitable for players of all levels. Really, the Rhodes Ranch Golf Club is in a great condition! Once, Robinson said that, this place, is highlighted by a collection of finest par threes he has ever designed.
Definitely, the large amounts of water, great mountain views, and the stunning area, provide the most wonderful setting for a golf day. Moreover, the spacious modern clubhouse located here, features a fine dining restaurant and a lounge, where players and relatives can spend quality time together.
Also, there is an outdoor patio where wonderful views of the golf course can be seen, and a big, awesome shop filled with nice arrangement of accessories and apparel for both men and women.
While Rhodes Ranch is the best designed golf course that is maintained in a perfect condition, it is also the most affordable golf course that you can find around Las Vegas area.
Surprisingly, from the bottom to the top, Rhodes Ranch Golf Club is definitely the most desirable and affordable place for golfers or visitors looking forward for an enjoyable day. The gorgeous views and fine facilities this place offers, make Rhodes Ranch awesome place for variety of occasions such as: hosting tournaments, parties, receptions and special events.
Rhodes Ranch Real Estate and Homes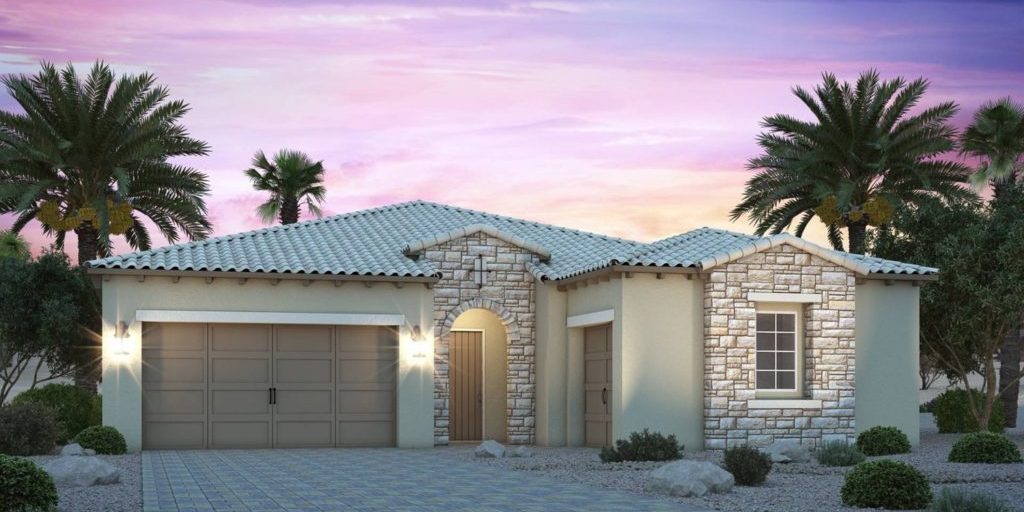 If you are still wondering whether you should visit Rhodes Ranch and find your perfect house to live, let's summarize the main points that will make you pack your bags and move.
Why Rhodes Ranch Is Perfect Place to Live
Great Location - Definitely, Rhodes Ranch is one of the best located neighborhoods in Las Vegas NV. It is just minutes from the famed Las Vegas Strip and minutes from the McCarren International Airport. Definitely, residents are able to get to most parts of the town relatively very quickly.
Aesthetically nice surroundings - As we all know, surroundings definitely can have both positive and negative effects on our mood and performance. At Rhodes Ranch, you will definitely feel the most pleasing environment that will make you full with energy to jump-start your great day.
Affordable Home Prices - Compared to other communities in Las Vegas, Rhodes Ranch definitely offers very affordable home prices. Prices per sq ft are lower than in any other place there.
Many outdoor activities available - Right in their neighborhood, Rhodes Ranch residents take advantage of many outdoor activities available with just a step out of their home. People can enjoy miles of walking trails overlooking the landscaping of the spectacular golf course, private Fun Zone Water Park exclusively available to Rhodes Ranch residents and its guests and a multimillion-dollar recreational center.
Rhode Ranch Community Recreation Center VIDEO
Rhodes Ranch Homes for Sale
"Awesome awesome awesome. You walk in the gate and there is an area to lock up bikes. The pool is large and inviting. There is a large resort style pool, a spa, a lap pool and the splash zone (kid area).The kid area is a small wet and wild- these kids nowadays are damn lucky to have this during the summers. They have lounge chairs and a couple areas of shade to relax.....The inside has a nice sitting area with a tv and fireplace.They have rooms you can rent for parties and also a bunch of ping pong and pool tables. The rest room has lockers (bring your own lock), a steam room room and showers. There is an area for dance, a huge basketball court, racquet ball courts and a small gym.I have never had a problems getting machines. They only stay open till 9 but it makes me get in there sooner. They have vending machines with cold drinks if you get thirsty after your workout. It Is free for residents, new residents must get your photo taken and they will issue you a resident Id. $5 for guests to use facilities all day. The rec center is a huge selling point for this community." - YelpReviewer
Near Rhodes Ranch you can find many restaurants
Skinny Fats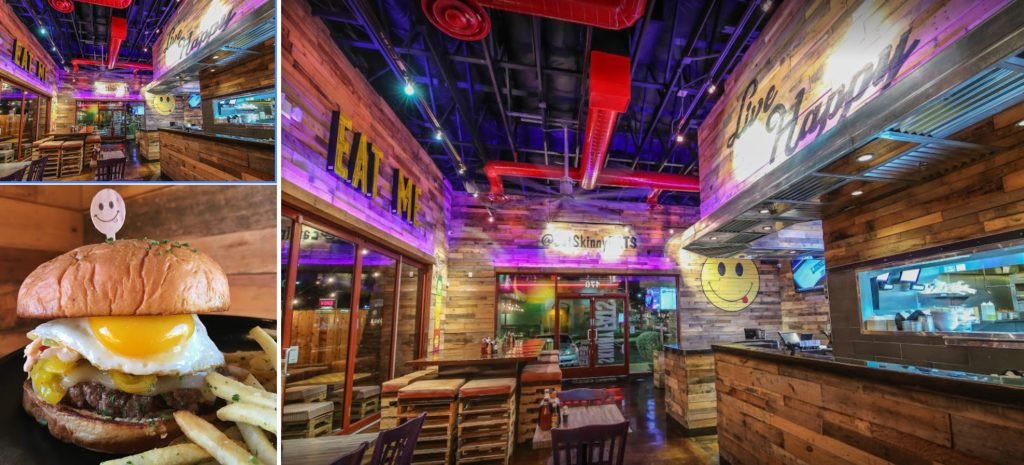 With a "creative menu" split between "indulgent and healthy options", these eclectic American eateries offer "a great variety" of grub, including breakfast wraps, tacos, burgers and flatbread pizzas; the colorful setups can feel "small" when busy, but fans agree the "amazing food makes up for that", helped along by "fast" service from the "kind" staff at the counter.
Stephano's Greek & Mediterranean Grill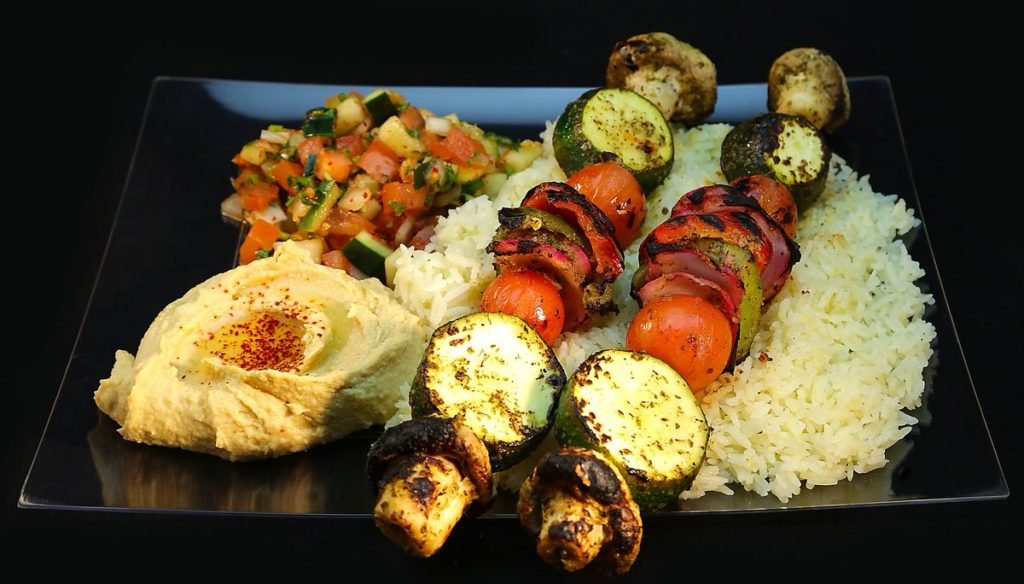 "Absolutely delicious Greek food! The worker that took our order gave great recommendations. I ended up ordering a chicken gyro with lettuce and fries, my husband got the beef shawarma wrap. I got a chicken kabob with fries for our kids to split and everything was delicious and the chicken was tender and seasoned well.Everything had a great flavor and was very fresh. The fries had a fantastic seasoning and the secret fry sauce was a hit for all of us. This is the second time we've been here and both times have been great. We will definitely be coming back next time we're in the area." - YelpReview
Rhodes Ranch Community Overview
With the wide variety of things to do when living in Rhodes Ranch, it is obvious that there will not be a time when you will feel boring or not have an idea what to do. For example, you will definitely be amazed by the great recreation center, called RClub.
The RClub is a recreation 35,000 sq ft center, offering too many options that will help you stay healthy, fit and have fun with your friends and family, at the same time. This recreation center is filled with full size gymnasium, cardio/weight room, aerobics room, arts and crafts room, billiards room, arts and crafts room, a kitchen for cooking classes and a social area.
Personal trainers are available, so they can help Rhodes Ranch residents to create healthy fitness programs that will fit everyone's personality and lifestyle.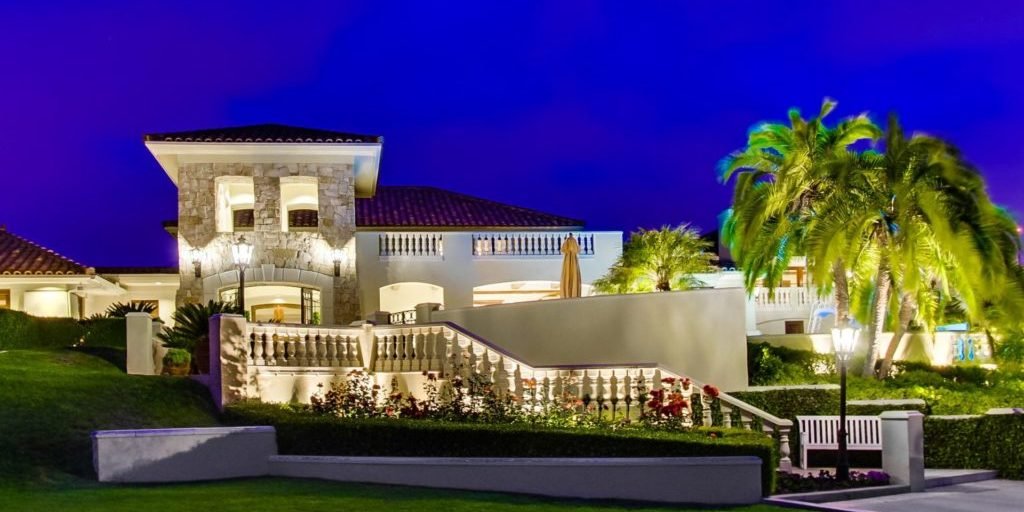 Also, in order to socialize more, the recreation center offers to its resident's availability to participate in group activities such as: Stretch and flexibility training, boot camp, total body conditioning, Thai chi, yoga for kids and adults, kids fitness training and many other options available.
The recreation center is more than just a gym filled with many equipment. Here, residents are allowed to choose what they are up to. It is suitable for everyone at all ages, so some of them may workout, socialize, study, or work in a very comfortable environment equipped with free Wi-Fi.
Having available this exclusive facility included in your HOA fees, you do not have to worry about investing in a home gym or paying membership in centers miles away from here. Be on a lookout for new real estate listings and properties with different floor plans.
Searches Related to Rhodes Ranch Homes for Sale
Homes for sale 89148
Summerlin homes for sale
Rhodes Ranch condos for sale
-
We specialize in Homes for Sale in Rhodes Ranch Community
Call 702-882-8240
Search Rhodes Ranch Homes
Back to Las Vegas Homes