Reverence Summerlin Real Estate for Sale
We Specialize in Reverence Summerlin Homes
ℹ️ More Information
Reverence Summerlin
October 2, 2023
Video Tour: Reverence Las Vegas

What and Where is Reverence Summerlin Homes?
Reverence Summerlin Real Estate for Sale
VIDEO: Reverence Summerlin Home for Sale View

Reverence is an exclusive 300 acre community located near the majestic Red Rock Mountains. As a guard gated community, it provides extra security and peace of mind to residents who enjoy living an active lifestyle. With a total of nine neighborhoods, the Reverence offers a variety of single story homes and two story homes ranging in sizes and pricing. The Reverence Summerlin real estate for sale will also surprise you with its range of high-end features and latest eco-friendly technologies.
For those looking at Reverence Summerlin Real Estate, there is potential interest in checking out similar listings in The Arbors Las Vegas, The Trails Summerlin Houses and The Pueblos Summerlin Houses.
🏠 See Reverence Summerlin Homes for Sale ⬆️

Reverence as a Community
As a community, Reverence has plenty to offer. This is one of the most exclusive communities in Summerlin, given that it is one of the rare developments where all houses were built by one single builder. We're talking about Pulte Homes, one of the best American real estate builders that holds dozens of rewards for excellence and amazing tech integrations. The guarded gate adds extra security to this exclusive neighborhood that offers luxurious homes in one of the best settings in Las Vegas.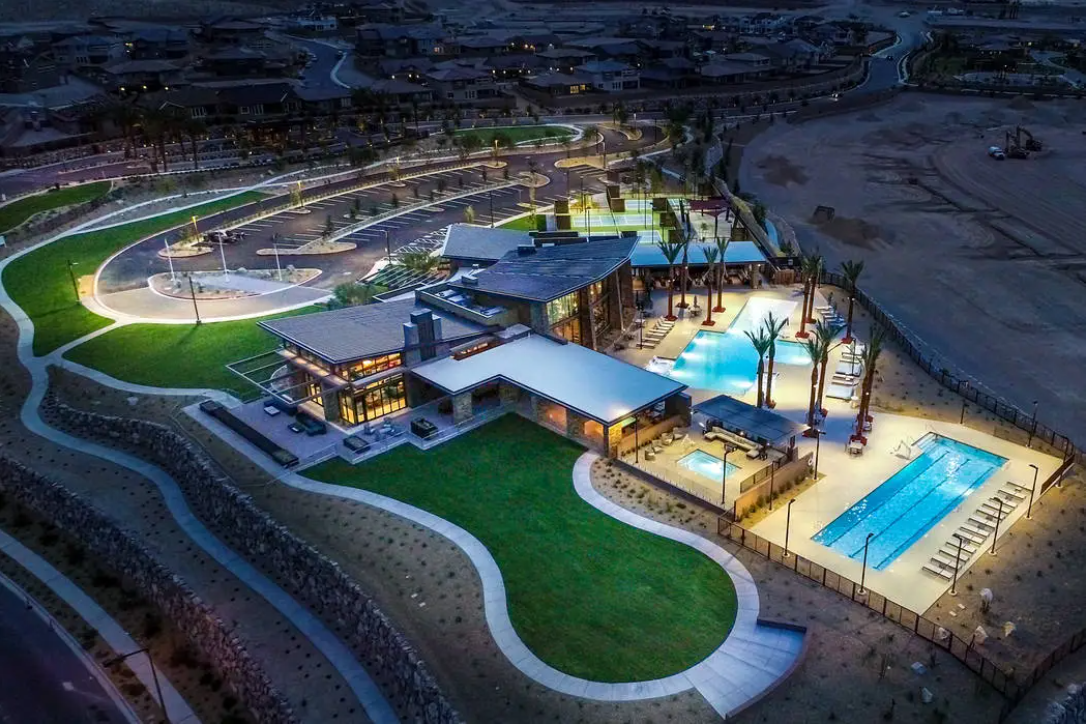 Another thing makes Reverence a truly unique village is the fact that all homes in this community feature great energy efficient construction. Both single and two story homes were designed with energy efficiency in mind with incorporated eco-friendly features. These luxurious homes include examples of the latest technologies, including low-e glass that reduces ultraviolet rays coming in through the windows and the latest air condition insulation.
Reverence Amenities
Reverence is located on the west side of the l-215 beltway with West Lake Mead Boulevard on the south and Cheyenne Avenue on the north. This is a very favorable location for those who need quick access to the major roads that lead to some of the most important facilities in Las Vegas. Thus, Reverence residents have close access to the McCarran International Airport, the Summerlin Hospital, Downtown Summerlin areas and other nearby amenities.

Speaking of amenities, the community itself boasts a full range of great facilities and outdoor recreation areas. One of the best amenities within the guarded gates is the community clubhouse, which stretches across 16 000 square feet of space. The clubhouse includes:
A state-of-the-art fitness center
An outdoor resort area
Lap pool
Spa
Coffee bar
Pickleball courts
Volleyball court
A wet deck
Terraces and gathering areas
Multipurpose rooms
The entire community was designed with outdoor recreation in mind. That is why the residents have close access to miles of walking and running trails, including the paths that lead to the mountains. These paths are perfect for hiking where you will find historic markings and petroglyphs dating centuries in the past. The community also has an outdoor amphitheater where the residents can attend concerts and plays under an open sky.
With the world-class recreation center located within the community, an eight-acre outdoor park, and plenty of great trails, the Reverence offers great amenities for anyone who enjoys the outdoor life. For those who like shopping in a bit of Las Vegas Valley type of entertainment, the Red Rock Casino Resort and Spa is located nearby. There are plenty of dining and entertainment options along the Las Vegas Strip, which is located only a few minutes away from the community.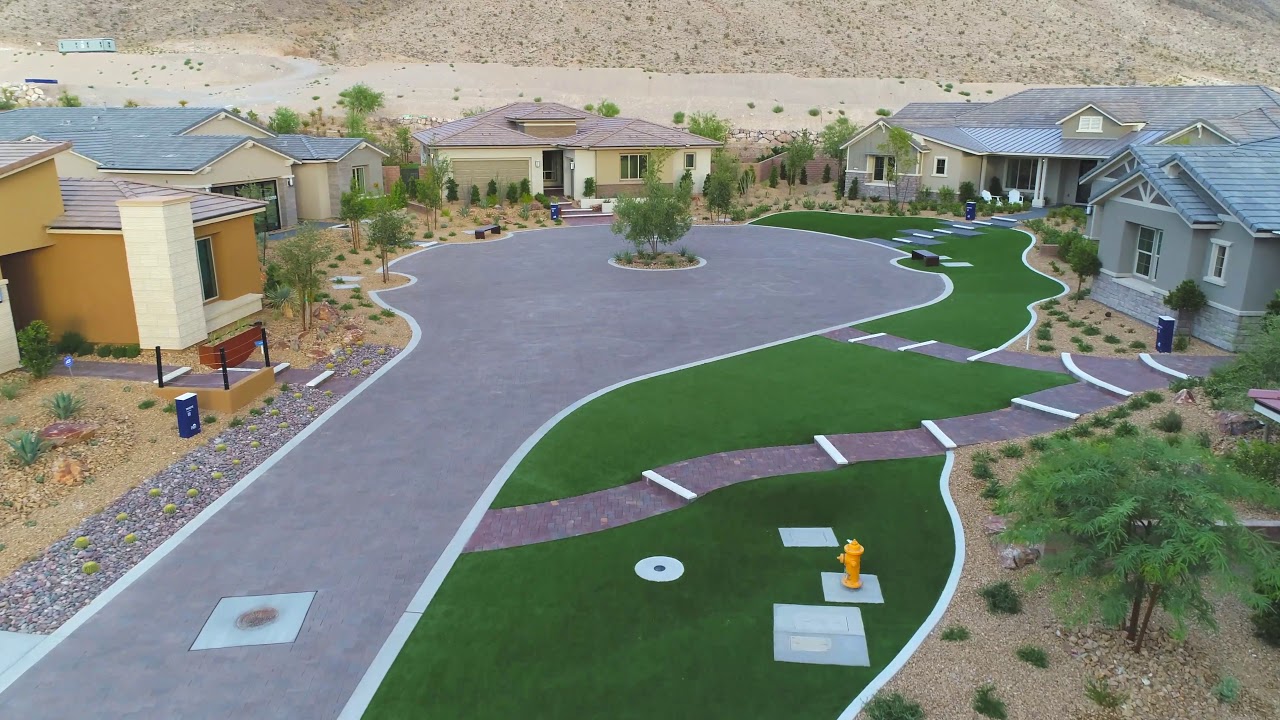 Why Choose Reverence Homes for Sale
The Reverence won the 2018 Community of the Year award for a good reason. This guard gated community offers world-class real estate for sale with plenty of storage space and large living spaces. The house market in Reverence includes a variety of square footage sizes and different architecture styles. Here you will find both the traditional and contemporary home designs that will satisfy any buyer's requirements.

Pulte Homes offers a great collection of homes with 23 different floor plans. Thus, there are plenty of options to choose from. Let's not forget that Reverence is located 3 200 square feet above sea level, which gives its homes great panoramic views you can wake up to each morning.

All homes in the Reverence community feature a natural setting with great landscaping and surroundings. The HOA fees in the community will depend on the size and type of property you opt for.

Overall, the Reverence Summerlin community offers elegant yet affordable luxury homes suitable for all budgets. Here you will find mid-size properties and even larger homes with over 2,806 square feet in size. With each home built by Pulte, you will receive the latest energy efficiency technology and great amenities. Contact us for more information about real estate homes for sale, square footage, indoor outdoor amenities, and other details regarding this community.
🏠 See Reverence Summerlin Homes for Sale ⬆️
People who searched for Reverence Summerlin also searched for:
The Mesa Summerlin
Canyons Homes for Sale
Summerlin Las Vegas