Rancho Nevada Estates
September 24, 2023
$1,999,999
Med. List Price
Neighborhood:
Rancho Nevada Estate
Architecturally Designed New Construction Chic Modern Farmhouse with entertainer's pool. Single-level home with circular driveway on 1/2 Acre in the desirable guard gated Rancho Nevada Estates ($230...
See More Search Options ⬆️
---
What and Where is Rancho Nevada Estates Homes?
Rancho Nevada Estates Homes
Rancho Neveda Estate Homes are tucked away in one of the most quiet and non-recognizable nooks just off the action of the Las Vegas Strip. This community has been known among local celebrities and local business people for decades. If you need to be close to the strip, but still want a guard gated community with large lots and custom homes - then Rancho Nevada Estates may be an option.
Exploring options for Rancho Nevada Estates? You might also want to take a look at similar properties in Section 10 11 Homes for Sale, Scotch Eighty Las Vegas and Ranch Bel Air & Circle Las Vegas Las Vegas Homes for Sale.
🏠 See Rancho Nevada Estates Homes for Sale ⬆️
Rancho Nevada Estates

Are you looking for a guard-gated community for living? You are on the right place. Definitely, Las Vegas has many gated communities for perfect for townhomes, condos, age restricted, country club golf course and custom homes. Rancho Nevada Estates is one example of those amazing guard-gated communities that can be the right fit for you and your family.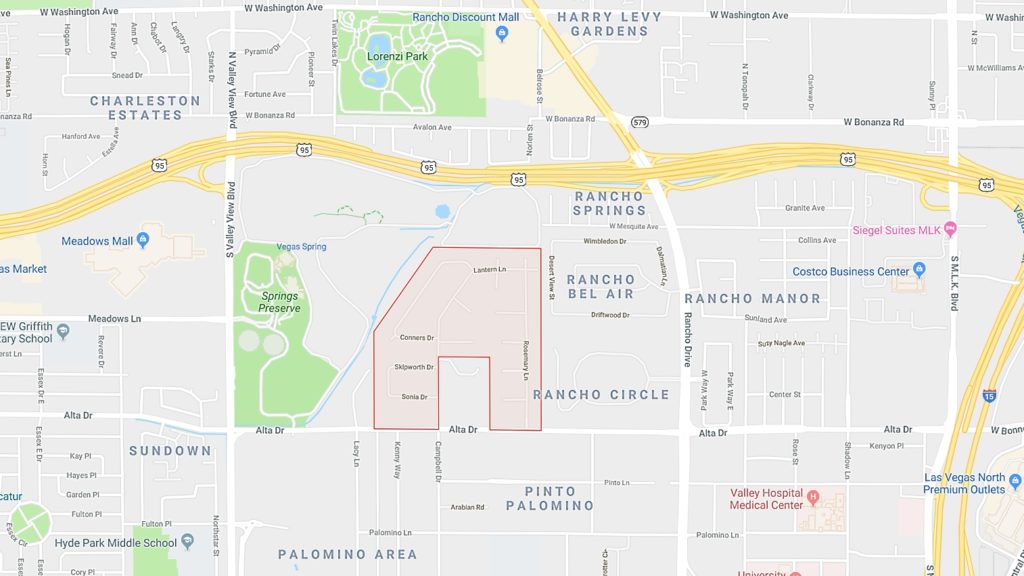 The Advantages of Living in Guard Gated Community - Usually when we think about how is it to live in a guard gated community, several things come to our minds. Mostly, things like expensive homes, luxury, celebrities, safety and security. But, what else is also important when living in such a community? In order to better understand what is happening behind the gated walls, let's see some of the main advantages of gated communities .
Rancho Nevada Estates Homes

Privacy and Security - First and foremost, a security gate at the entrance of one community is the main reason people consider when deciding to live in a gated community. Residents of guard- gated communities have a greater privacy as it is more difficult to access for non-residents than in standard communities. The entry to a gated community works through a system that requires residents to use a code in order to enter, or there is a guard posted. Although the amenities in guard-gated communities do not come cheap, but there is a cost associated, there is definitely a greater security than in any other communities. The chances of criminal activity are reduced which confirms the feeling that these are safe neighborhoods. Everything is monitored here. The comings and goings of the neighborhood are monitored 24/7 which makes people feel safer about living in a gated community than in a typical community. Importantly, in those areas, it is impossible to notice door-to-door visitors disturbing residents with undesired solicitations. Also, residents feel safer when taking a walk during the late hours in the neighborhood, as there are no strangers in there.
Slower Traffic - For those looking to escape the noisy and busy part of the city, guard-gated communities might be a perfect fit. For example, Rancho Nevada Estates community, located a mile away from the famous Las Vegas Strip, but still a community that offers peace and relaxation. In guard-gated communities, traffic and speeding cars are very reduced, as residents and their guests come and go without any hassle of other drivers passing through the streets day and night.
Omelet House is the one of many great restaurants nearby to Rancho Nevada Estates Community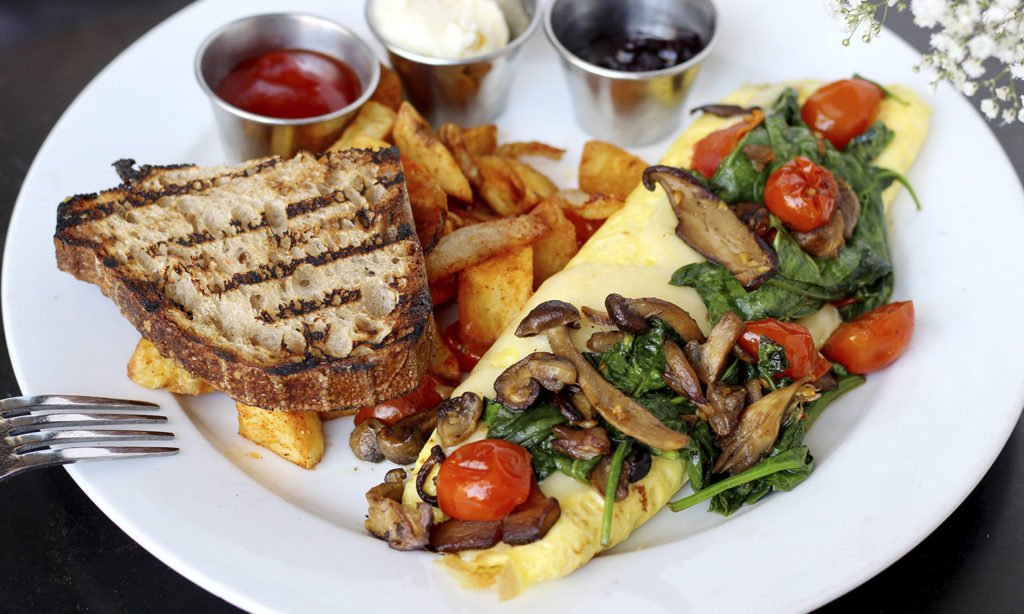 "The Omelet House is one of those neighborhood constants. The look and feel of the place is that it has been there forever (in a good way), and will likely outlast us all. The food is hearty, well-prepared, hefty in quantity, and routinely tasty. Included with almost every breakfast order is an option for banana nut or pumpkin bread as an alternative to toast. If you order one of the breads (and you should), be prepared for a huge hunk of excellent bread, served piping hot and clamoring for butter. We won't get into the chance to earn a tee shirt and wall photo via the successful consumption of a 3-pound hamburger or 12-egg omelet. The Omelet House is just a great experience. If you like to do justice to the most important meal of the day, just go. You'll likely be back more than once." - TripAdvisor
Active Lifestyle - Undoubtedly, for those who enjoy being physically active, guard-gated communities are the perfect fit to their active lifestyle. In just a step out from their home, residents can enjoy variety of amenities featured. Gated communities usually have tennis or golf courses, gyms, pools and clubhouses. People can also enjoy taking walks around the beautifully organized and clean neighborhood. Those communities tend to be areas where noise is controlled and beautiful appearances and landscapes are maintained, so residents can feel peaceful even in the rush hours.
Rancho Nevada Estates Community

Sense of Community - Guard-gated communities have one common characteristic which is a greater sense of community, than in any other typical neighborhood. As residents have a strong control of who is coming and going, who is stranger or residents, there is a bigger trust and familiarity between the inhabitants. Also, as they all have the option to use the amenities provided, they have more time to spend with each other, meet and become very close to each other. Also, there are many events and occurrences happening throughout the year in guard-gated communities, where residents come and spend some significant time with each other.
When deciding whether to live in a guard-gated community, your lifestyle plays the biggest role in making the ride decision. Therefore, if you think that all the above mentioned benefits, fit your lifestyle path, it is worth taking the time and look for finding the perfect guard-gated community.
Rancho Nevada Estates - Although, it is said that guard-gated communities are expensive, actually, they come in many price brackets and housing styles. You do not have to be super-rich and enjoy the benefits of guard-gated communities. Indeed, less-expensive gated communities can be found, that might be the perfect fit for your needs.
There is top rated bar in neighborhood of Rancho Nevada Estates Frankie's Tiki Room http://www.frankiestikiroom.com/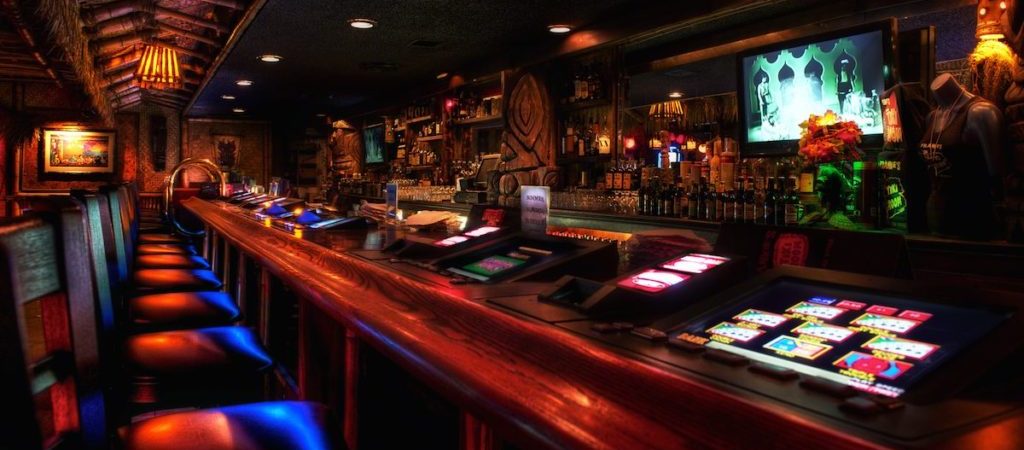 "Who would go below 5 stars for Frankie's? Theresa, was the bomb!!!! She works here and at the FANTASTIC Double Down. Both Las Vegas STAPLES! I have to mention how iconic these bars are to Vegas. As a semi local (25 years)I know that I could get a load of crap "outing" these two bars but I can't help it ( please forgive me locals). Just take a second when you enter, you're eyes will need to adjust. They keep it very dimly lit and the shock can take your eyes by surprise. Once you can see again, this place is more than incredible. A tiki bar at it's finests. Vintage everything! Little spots to hide and a bar full of their famous ( yes famous) tiki mugs. Local artists design many of them and some are even limited additions. If you see one you like, buy it!" - Yelp Reviewer
Rancho Nevada Estates is one of the four main guard-gated communities in Las Vegas. This place is definitely a hidden gem offering privacy, luxury and relaxation to its residents. Originally, homes in this community were built in 1960's and some in 1970's by the Collins Brothers. All Rancho Nevada Estate homes have their own unique design but still, all are inspired by a luxurious way of living. Mainly, this guard-gated community gives its residents a small town charm, although it is big enough to provide the most desirable life of luxury for many elite individuals. In this area, the median sale price is $560K.
Homes for Sale Rancho Nevada Estates

According to Nextdoor, a private social networking service for neighborhoods based in California, the population of Rancho Nevada Estate numbers 242 residents and the average age is 53 years old. According to this service, the location, family friendly and peaceful environment were some of the main reasons listed why neighbors love Rancho Nevada Estates. Also, they mentioned that the community is historic, clean, and dog friendly. Moreover, residents feel that they have a better sense of privacy, proximity and it is a family friendly environment.
- We specialize in Rancho Nevada Estates Homes for Sale
Call 702-882-8240