Peccole Ranch Homes for Sale
We Specialize in PECCOLE RANCH Homes
ℹ️ More Information
Peccole Ranch Homes for Sale by Property Type
Peccole Ranch
September 29, 2023
---
Peccole Ranch

Peccole Ranch homes are located right on the boarder of the top rated SUMMERLIN mastr planned community. Out of 640 acres, 284 acres have been allocated to the common area. 46 acres of the total area consists of walkways and tree lined paseos. Residents here can walk to and access all the walking and biking trials. Another benefit in this area is walking trails access to shopping and restaurants.
Potential buyers with an eye on Peccole Ranch Homes might also find comparable properties worth considering in QueensRidge Las Vegas, Desert Shores Las Vegas Homes for Sale and The Club at Rhodes Ranch.
🏠 See Peccole RanchHomes for Sale ⬆️
Peccole Ranch Homes

Peccole Ranch Las Vegas can be considered as one of the best family neighborhoods that you can find in Las Vegas. It has received much attention for the availability of walking paths and pocket parks. The entire Peccole Ranch community is made out of 640 acres.
🏠 See Peccole RanchHomes for Sale ⬆️
Homes for Sale in Peccole Ranch Las Vegas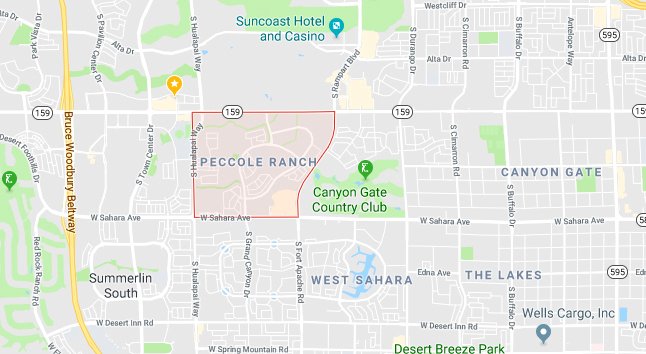 Peccole Ranch is made out of 22 upscale communities. Out of these communities, 10 are gated and provide enhanced security for the families. If you and your family members are looking forward to enjoy serenity and privacy, these communities can be considered as a great option to keep an eye on. The location of Peccole Ranch has also contributed towards its popularity. In fact, the community is located towards the Northwestern part of Las Vegas. Hence, it provides convenient access to all the people who come from Las Vegas strip.



As mentioned earlier, Peccole Ranch is one of the most beautiful communities that you can find in Las Vegas region. You would love to enjoy the beauty of the community while staying in here. Living with all the family members in such a beautiful neighborhood would be a unique experience, which cannot be experienced. Here are some goods of Peccole Ranch Community
Nice walkway paths, called the "green belt"
Neighborhood is also very clean and sanitary
Traffic control is sufficient
Streets are wide and clean
Security patrol guards regularly patrol the neighborhood
The availability of walking to different types of places around
Very safe community with a wide range of shops and people around
Peccole Ranch Community
All people who select Peccole Ranch to live will be able to experience a variety of health benefits in the long run green belts and and walking paths. The availability of walking paths in the region has contributed towards the above mentioned fact.

You will be able to discover a large number of walking paths in the region and you are provided with the freedom to go for walks in them at any time of the day. As you already know, walking is an excellent cardiovascular exercise, which can deliver a variety of health benefits to you in the long run.

Since walking trails are available in the neighborhood, people would be tempted to go for walks. As a result, they will find it as an easy task to take care of health. Moreover, it can deliver pleasure and enjoyment for the people who live in the community as well.

According to the master plan, it is possible to divide Peccole Ranch into two different neighborhoods. The entire area is properly designed to offer a wonderful experience all people who stay. Many different types of homes are also available in this neighborhood for the people to select.

They include office buildings, shopping centers, multiple family complexes and single family subdivisions. A person just needs to go through the list of homes available in the community and go for the best one out of them. It can deliver a fascinating experience to all family members in the long run.



Apart from walking paths, many other recreational facilities are also available for the individuals who select their home to stay from Peccole Ranch community. Golf courses and parks hold a prominent place out of them.

Most of the people who live in this community visit the golf courses and parks during the holidays and weekends. There is a dedicated Peccole Ranch tennis court and a clubhouse available in close proximity to Peccole Ranch. The Canyon Gate country club is located nearby as well. In addition, people are provided with a large number of casinos in the neighborhood, where they can go and enjoy the games offered.
Peccole Ranch Local Restaurant Walking Distance
If you are a foodie, a stay in Peccole Ranch would be a pleasurable one. Plenty of restaurants are scattered throughout the region. Whether a person wants to enjoy Mexican food or Chinese food, Peccole Ranch has got the perfect options.

The community has got an active nightlight as well. When going out for a night, it is possible to meet a lot of friendly individuals to socialize with. Hence, Peccole Ranch can be considered as a great community available to meet new people.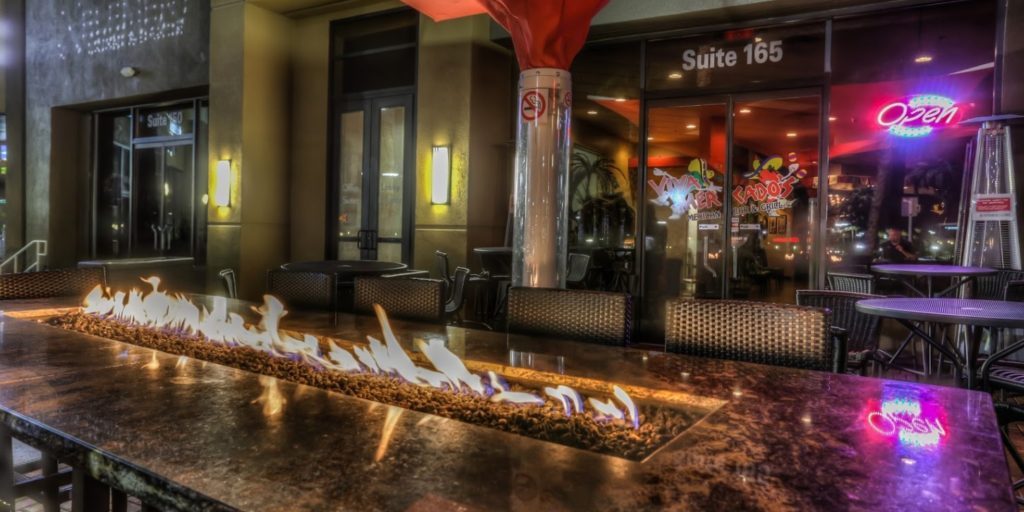 "HH is awesome!! Enjoyed the house Margaritas on the rocks, the compliment chips and the lunch specials. The bus/chip man kept our waters full and the beans & salsa dip full for our chips. This guy made it the 5 star." - Yelp Review
Homes for Sale in Peccole Ranch LV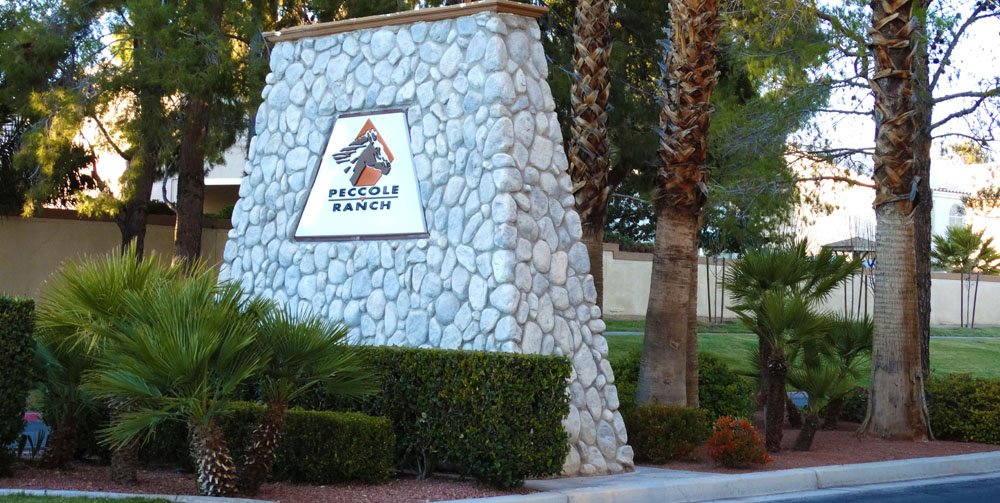 All people who are looking forward to live in a great community filled with amazing activities and scenic beauty can think about purchasing Peccole Ranch Real Estate. The market offers many properties with different floor plans and sqft sizes, including properties such as townhomes, condos, and single-family homes.
🏠 See Peccole RanchHomes for Sale ⬆️
Searches Related to Peccole Ranch Homes for Sale
Homes for sale in The Lakes Las Vegas
Summerlin homes for sale
Homes for sale 89117
We specialize in Homes for sale in Peccole Ranch.
Call 702-882-8240