Park Towers Condos for Sale
We Specialize in Park Towers Condos
ℹ️ More Information
Park Towers
October 1, 2023
$1,150,000
Med. List Price
What is Park Towers Las Vegas Condos?
Park Towers Condos for Sale: Old world class with services and amenities of the worlds finest five-star hotels. Elegant porte-cochere entrance with glass conopy meets the marble staircase and double cantara doors leading you to the grandest of all entry ways, with esquisite crystal chandliers, lavish finishings, dual wroght iron staircases leading to spectacular views of the Las Vegas strip. With only 84 total Las Vegas High Rise residences of extraordinary and exquisite attention to detail.
Buyers who look for Park Towers Condos may also be interested in viewing similar properties in Waldorf Astoria Condos for Sale Las Vegas, Turnberry Place Las Vegas & One Queensridge Place.
Park Towers Las Vegas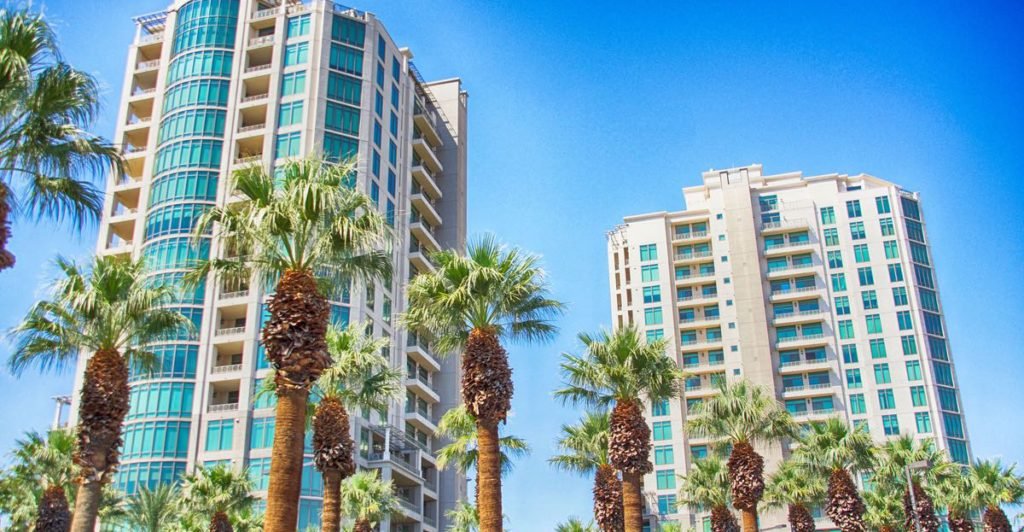 Park Towers Luxury Condos in Las Vegas are rated one of the Top 5 Residential High-rises in the Country by Town and Country Magazine, the Park Towers is one of the consistent top contenders of the high-rise game every year in Las Vegas. This dual tower condominium complex features 84 luxurious units throughout the two towers of 20 floors each.
The towers share a common lobby from which you can access all units and a number of amenities. The magnificent entrance into the complex and the elegant lobby give out the sense of luxury right when you walk in. The entrance leads to an elegant, marble staircase surrounded by exquisite chandeliers and décor.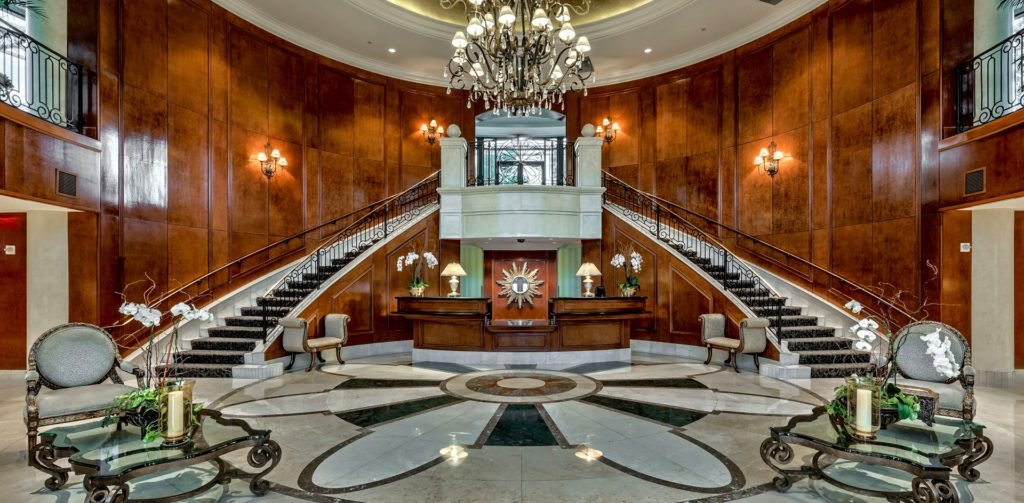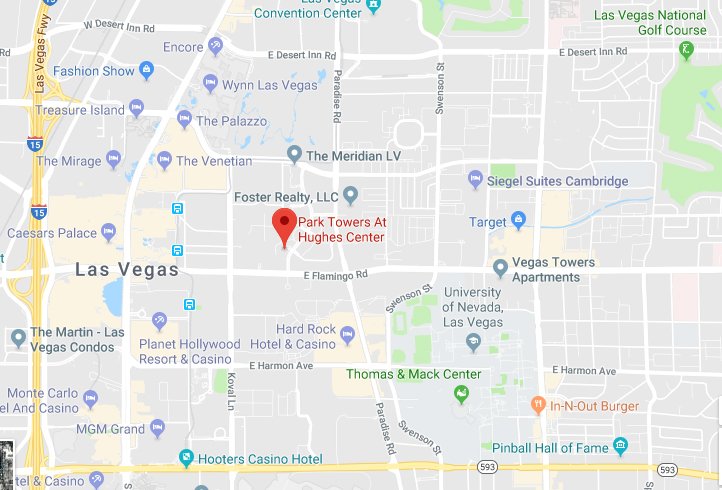 The Park Towers real estate residency is located just off the Las Vegas Strip, in the Howard Hughes Business Center. Built in 2000 by Steve Wynn and Irwin Molasky, this is one of the most upscale residencies in the whole city of Las Vegas. The complex features the charm of the old-world architecture combined with modern touches and luxurious details.
Park Towers Luxury Lifestyle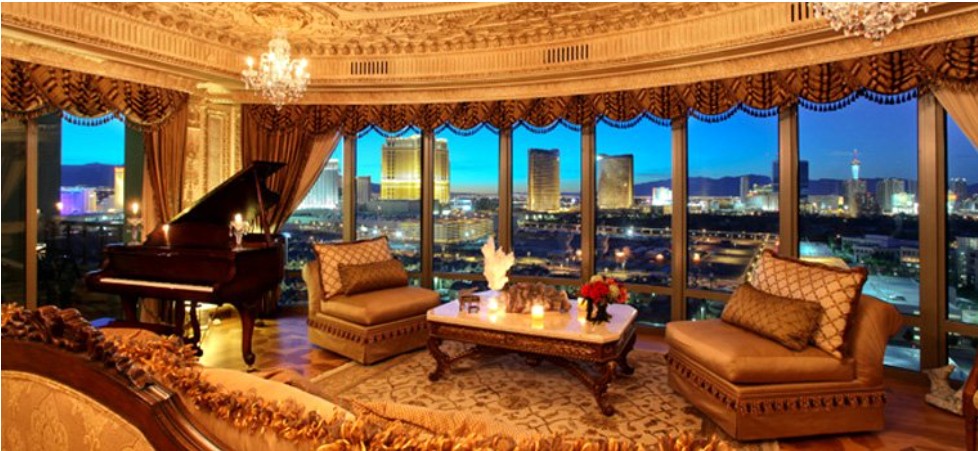 The residents also get to enjoy amazing views of the Las Vegas strip, both from the units and from the complex's conference rooms and exercise rooms. If you are looking for a high rise development in Las Vegas, the Park Towers should be at the top of your list!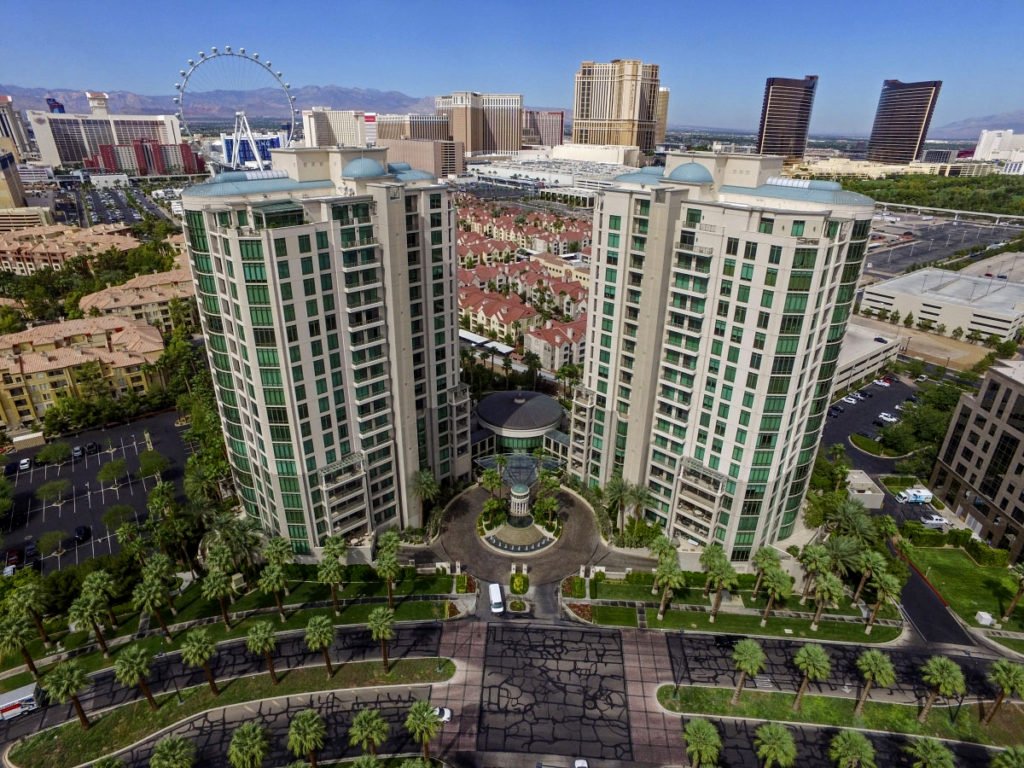 This guard-gated community is under video surveillance 24/7, so the residents don't have to worry about security. The 24 hour access control and video identification add to the safety of this high-end condo complex. What makes this complex quite outstanding is the number of different amenities residents can enjoy in.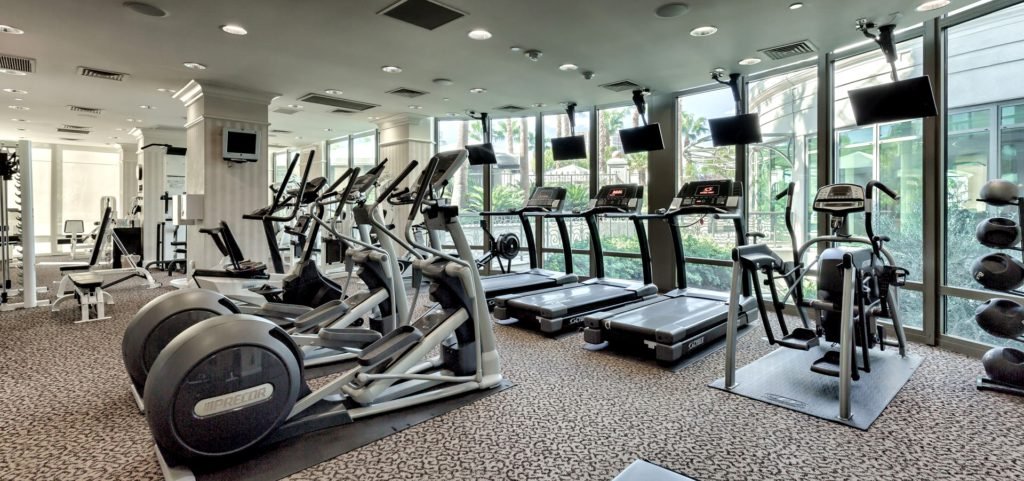 The spa center includes a sauna, as well as a private massage therapy room for a full relaxation treatment. However, it doesn't end there. For more sports activities, you can use the tennis court within the complex, as well as a spacious outdoor pool.
The pool area also features private cabanas, a sun deck and an amazing Jacuzzi, everything you need to get a good rest. The pool area is a great space to have parties or gatherings, so if you decide to invite your friends over, they are going to be quite impressed.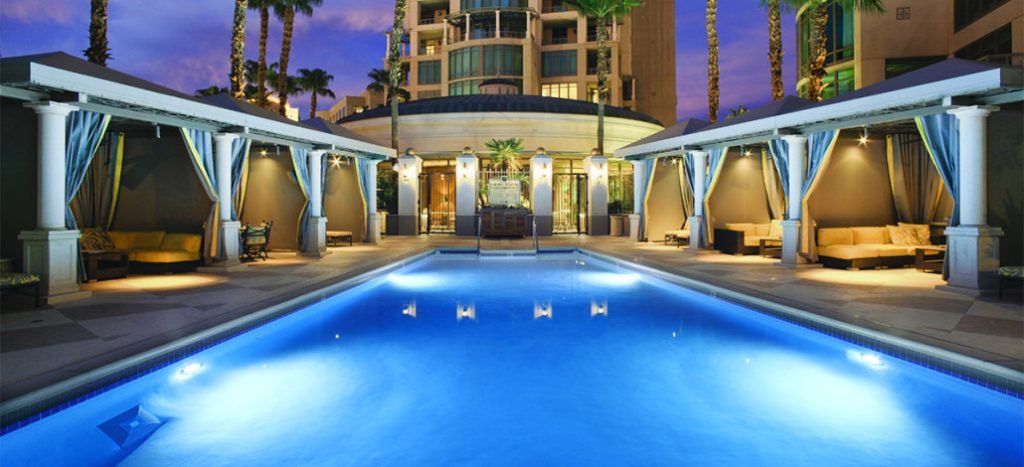 Speaking of which, maintenance of the units is not the resident's concern, as this upscale complex has an on-site property management and maintenance department, which takes care of any issues you may have within your condo.
All together, this high rise development offers full service condo living in luxurious units equipped with state-of-the-art appliances and furnishings. On top of that, the residents have access to amenities such as a large, fully equipped fitness center, a landscape garden, a pool area as well as a spa with a sauna and a beauty salon.
The residents of the complex will find other amenities including a luxurious screening room, a spa and health club, a fully equipped exercise room, a temperature controlled wine cellar and a beautiful landscape garden. The units of the Park Towers feature spectacular views of the Las Vegas Strip, but even the view of the outdoor area of the complex is going to make you feel like you are on an exotic vacation and not at home.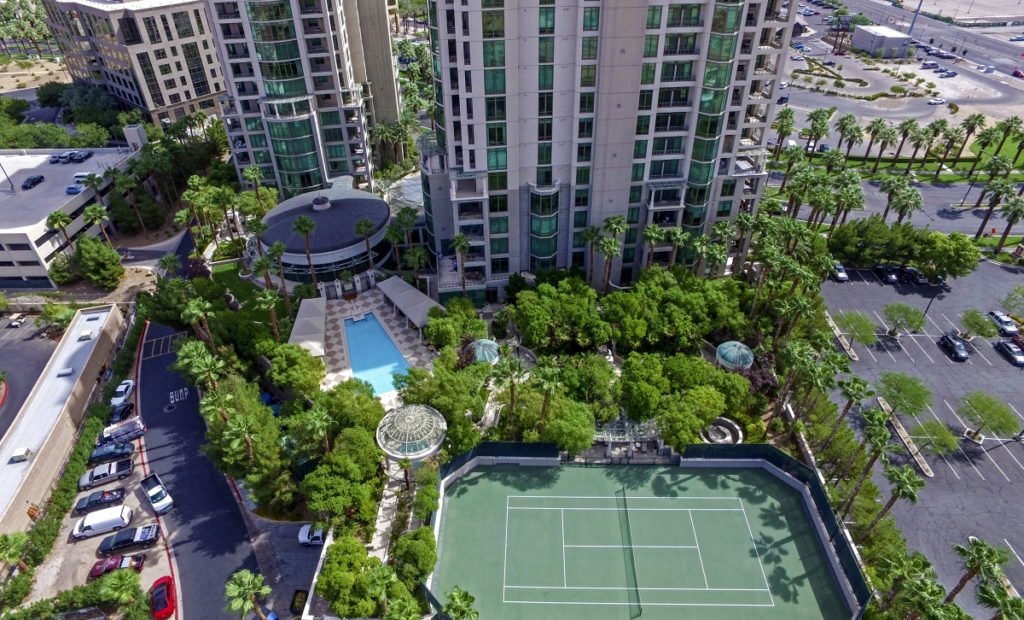 Moving from entertainment to a more serious subject of business, the Park Towers complex features spaces dedicated to work. Such is the business center which includes a conference room and a work station. The conference room features plenty of seats for meetings and other business related activities, while the work station offers you necessary equipment such as computers with teleconferencing capabilities. You will also find a library nearby, as well as the Hughes Center for business.
VIDEO: Las Vegas High Rise Overview


🏠 See Park Towers Condos for Sale ⬆️
Besides the array of amenities this complex offers and the high end luxurious condos, the Part Towers offer outstanding services you can only find in five star hotels. Such are, for example, the concierge service, 24/7 valet parking, and maid and floral services.
The huge underground parking space offers plenty of space for each unit to have its own car spot. What's great is that you don't have to bother with parking, as the valet service is available 24 hours a day, every day of the week.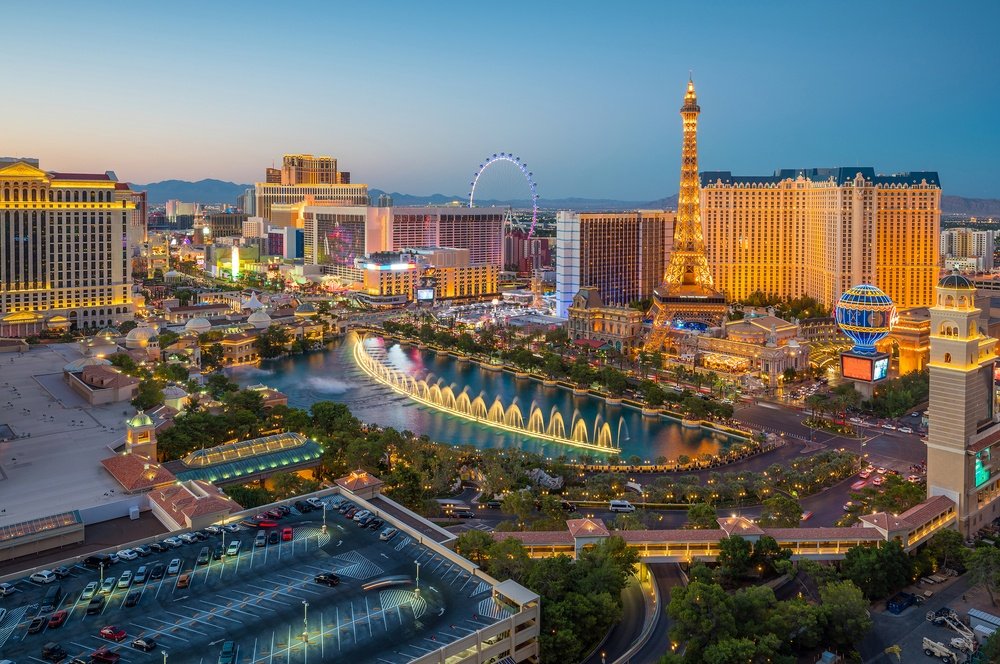 Thanks to the great location of the complex, the residents have easy access to the Las Vegas Strip, where they can find numerous sources of entertainment and food. Plenty of high class restaurants can be found nearby, as well as shopping malls and branded stores to shop in.
Entertainment is never in question when living in Las Vegas. Besides the great amenities within the complex, the residents can enjoy world class casinos, theaters, venues and street entertainment attractions. The same goes for food, as you'll never run out of new options for dining in Las Vegas.
Park Towers Overview
Services and amenities offered exclusively to Park Tower residents include
Concierge service
maid service
floral service
24 hour access control and video identification
24 hour security, on-site property management and maintenance department
Grand Salon with full catering kitchen facilities and capacity for up to 100 guest, private screening room
business center complete with conference room
work station, computers and teleconferencing capabilites
temperature controlled wine cellar
library wtih private gardens
Fully appointed fitness and spa facilities including state of the art exercise room
mens and womens spa, with private lockers, steam rooms,saunas and private massage therapy room and Beauty salon.
Spacious outdoor pool with sun deck jacuzzi and private cabanas.
Tennis courts
barbecue areas
Searches Related to Park Towers Las Vegas
Turnberry Towers Las Vegas
Turnberry Place Las Vegas
Sky Las Vegas
○ We specialize in Park Towers Condos for Sale Las Vegas
Call 702-882-8240