Palisades Summerlin Homes
We Specialize in Palisades Summerlin Homes
ℹ️ More Information
---
No Matching Listings
Get notified when matching listings become available. We also have found more listings nearby within 5 miles of this community.
---
What and Where is Palisades Summerlin Homes?
Palisades Summerlin Las Vegas Homes
The community was designed and built by Christopher Homes. It features spacious housing options, ranging in size between 3722 square feet and 6508 square feet. Each property has a unique landscape area in the front yard with grass and palm trees. Home sites in this community range from ¼ of an acre to ½ of an acre, which provides plenty of outdoor space for residents to occupy. Speaking of landscapes, the whole community features beautiful outdoor areas, including small parks and greenery. With a total of 130 homes, the Palisades neighborhood is the smallest community of its kind in the area of Las Vegas.
For those looking at Palisades Summerlin Homes, there is potential interest in checking out similar listings in Regency Summerlin Las Vegas, The Vistas Summerlin Houses and The Crossing Summerlin for Sale.
🏠 See Palisades Summerlin Homes for Sale ⬆️
Palisades Summerlin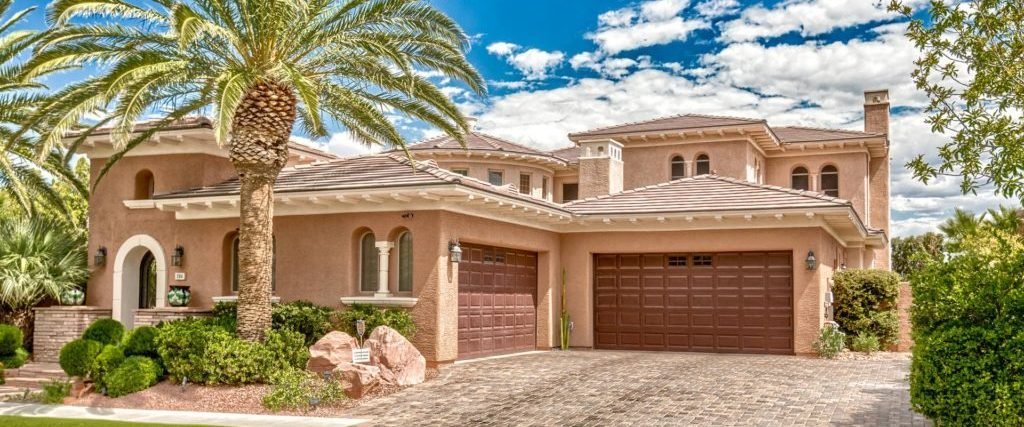 Palisades is an exquisite neighborhood located in the master-planned community of Summerlin in Las Vegas. As a guard-gated community, Palisades is an exclusive area bordered by a world-class golf course known as the TPC Canyons Golf Course. The residents of the community can enjoy this par-72 golf course that stretches across over 7080 yards. Originally designed by Bobby Weed and Raynold Floyd, whose name you will find at the world golf hall of fame, this course is often the host of PGA tour events and other major golf competitions. The residents of the Palisades community can enjoy living in a house located right on the course.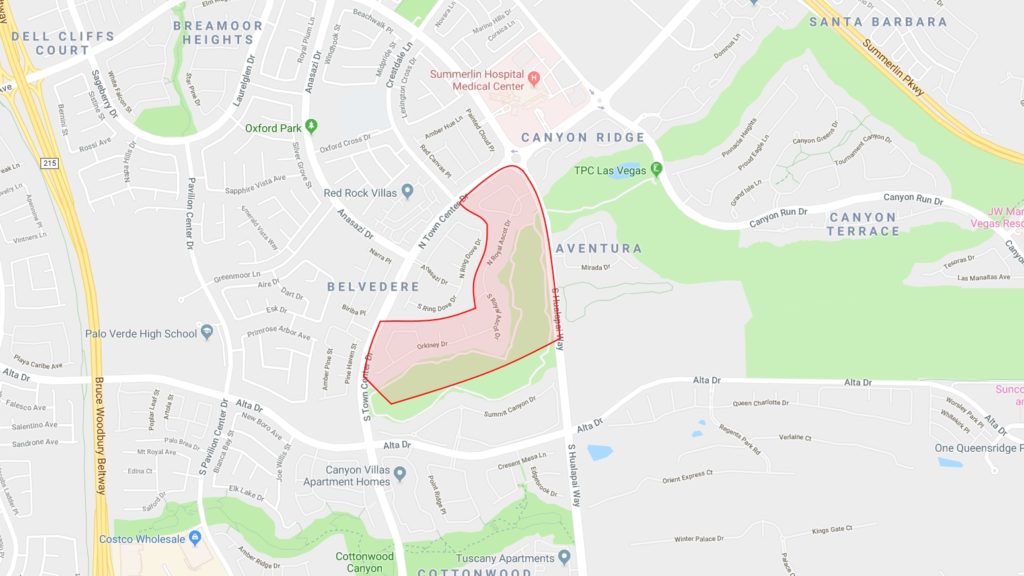 Palisades Las Vegas Homes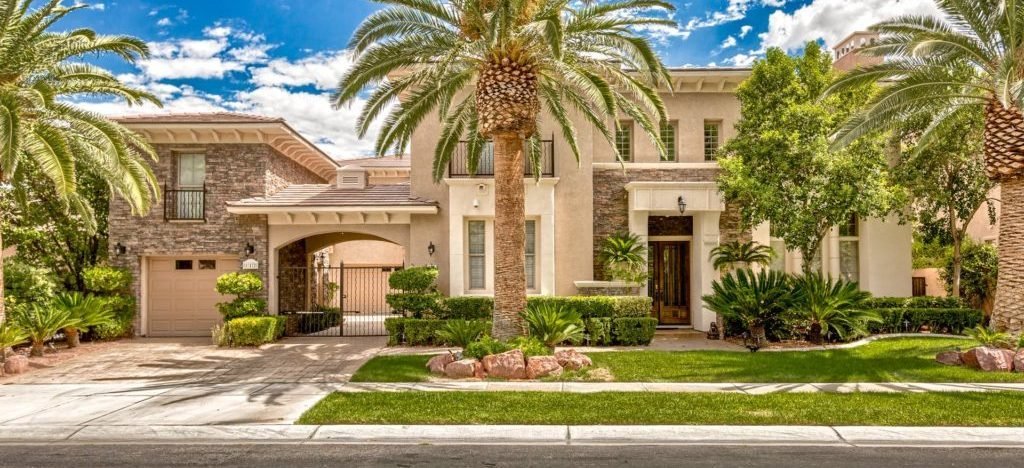 The community's housing properties were built between 1998 and 2002, even though the majority of homes had been renovated. Today, all properties at the Palisades community meet the highest standards of safety and design, featuring luxurious amenities and furniture. The properties include single- story and two-story semi custom estates with multiple car garages. What makes these luxurious homes even more desirable is the fact that they overlook a golf course and any golf enthusiast would be thrilled to live at such a location where a professional golf course is located right in front of their home.
Besides the open floor plans and luxurious designs, the community of Palisades is most desired for its location. As a part of the master-planned Summerlin community, Palisade offers its residents close access to all amenities and facilities within Summerlin, from entertaining and recreational sites to important educational and medical facilities. The area of the Palisades community is zoned for the John W. Bonner Elementary School, which is a great educational facility that both parents and children can rely on. The youth have plenty of options when it comes to educational opportunities in the area, including the nearby Community College of Southern Nevada.
Palisades Community Summerlin Homes for Sale VIDEO Overview
The convenient location of the Palisades community comes in handy if you are in a rush. The neighborhood is only a few minutes away from the Summerlin Hospital, a fully equipped medical center with professional medical staff. When it comes to downtown Las Vegas and all the amenities it has to offer, it is important to mention that the famous Las Vegas Strip is only 20 minutes away and can be accessed via a short drive on the Summerlin Pkwy. The Strip offers the residents all the fun and entertainment they need, from world-class dining options, gambling site, shopping malls, and more.
If you head one mile to the south side, you will come across W. Charleston, which features numerous branded stores and exquisite restaurants for all your shopping and dining needs. On the other side, located one mile to the north from the center of the Palisades community is the Village Center, an area known for great parks and shopping stores. If you are looking for a place to spend a day with friends and family enjoying a picnic or going shopping, Village Center is a great location to visit, especially since it is only one mile away from houses in the Palisades neighborhood.
Palisades LV Community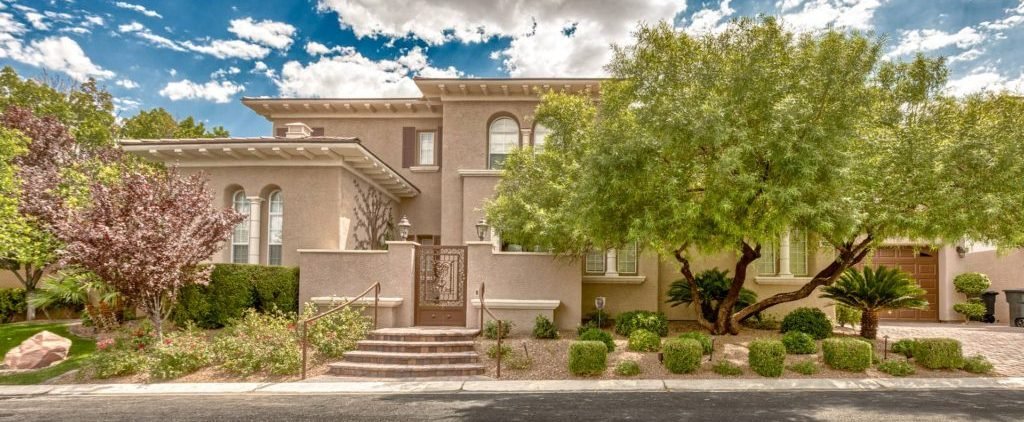 Besides fast access to the Las Vegas Strip and other amenities within Summerlin, the Palisades community has a lot of benefits to offer to its residents. For starters, it is a guard gated community, which means it is secured 24/7 thanks to the gated entrance and constant surveillance. Besides safety, the gates around the neighborhood provide a calm and peaceful atmosphere, turning the community into a comfortable and private environment. Thus, the community of Palisades does not only offer exquisite housing options but also gives residents peace of mind in terms of knowing that their family and property are completely safe.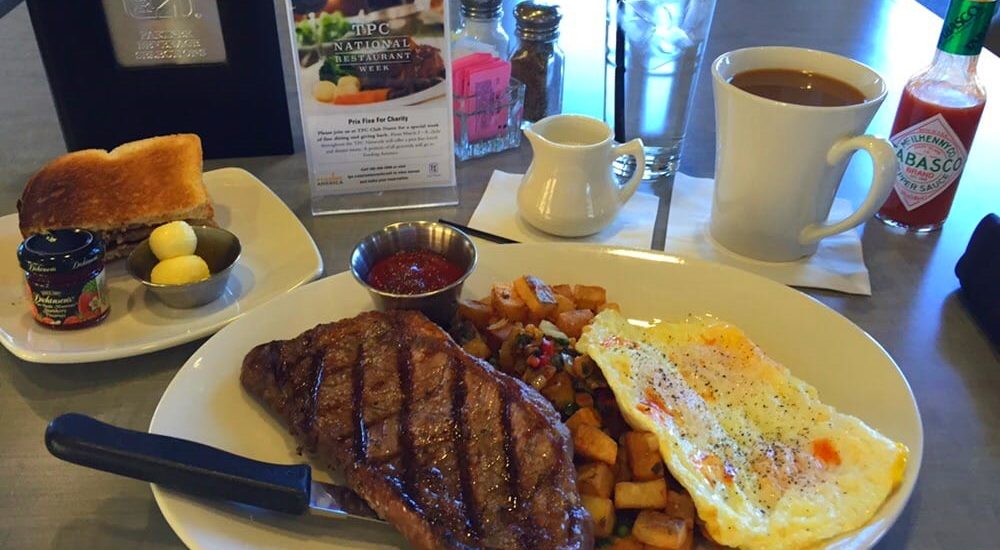 "...We tried The B.L.A.S.T. Sandwich with grilled salmon, bacon, quacamole, tomato and lettuce on sourdogh bread with fries. We also had a Mushroom, Onion, Swiss Burger with carmelized onions and fries. It hit the lunch craving head on. We enjoyed relaxing on the patio overlooking the greens, a water pond and the mountains n the distance while hummingbirds buzzed around the patio wall. On this day there was a Charity event and a helicopter landed right on the green next to the clubhouse! It is ordinarily pretty quiet here but it was fun to have a lot of fun activity to observe today. Great spot for a business lunch a golf outing or meeting up with friends. I know I will be back soon! - Yelp.com Review
Furthermore, the Palisades neighborhood is not only located within a master-planned community, but it is also a master-planned area itself. The biggest benefits of living in a master-planned neighborhood include access to a variety of amenities, great community structure, the fact that every facility is well connected with roads and paths, as well as access to other nearby areas. The spacious, luxurious homes of the Palisades community attract families of all sizes thanks to the variety of housing options in the area. It is important to mention that each home offers a unique, breathtaking view of the city of Las Vegas, the surrounding mountains and community's landscape, and, most importantly, the famous golf course.
Speaking of the golf course, the residents of the Palisades neighborhood can also enjoy the TPC Clubhouse located within the course. This clubhouse features numerous amenities and services, including free dining for its members, lighted tennis courts, full-service lounges, and an Olympic-sized swimming pool where the residents can enjoy a good workout at any time of the year. When it comes to working out, those who love leading an active lifestyle will have close access to fully equipped Summerlin gyms, as well as miles of walking and biking trails connected all the way through the surrounding neighborhoods.
"The course is in wonderful shape. They obviously pride themselves on course condition and it shows in the fairways and greens. Unfortunately for me on this day I also got to see many areas off the fairway. They were well maintained as well. The greens are FAST - like putting on concrete, so bring your finesse game. While out on the course the player is treated to very challenging holes and some of the most beautiful backdrops. When playing you should take a moment to look around and appreciate the natural beauty of the track. It will calm you down after hitting your ball in to one of the deep canyons from which you are unable to retrieve your ball. We loved this course and will return on our next trip to Vegas." - TripAdvisor
Homes for Sale in Palisades Summerlin
​​​​​​​
Overall, the Palisades community offers luxury, safety, and great location to all its residents. If you are looking for a home in a community that is private yet close enough to public spaces such as the Strip or downtown Las Vegas, Palisades might be the right neighborhood for you. Don't forget to take into consideration the variety of amenities located near the community, including beautiful sites such as the Red Rock Canyon National Conservation Area, which is perfect for picnics and family trips!
○ We specialize in Palisades Summerlin Las Vegas Homes for Sale
Call 702-882-8240