Painted Desert Las Vegas Homes
We Specialize in Painted Desert Homes
ℹ️ More Information
Painted Desert Homes for Sale by Type
Painted Desert
September 29, 2023
---
What and Where is Painted Desert Homes?

🏠 See Painted Desert Homes for Sale ⬆️
Painted Desert Real Estate Market
| | | |
| --- | --- | --- |
| Painted Desert Homes for SALE | Recently SOLD | For Rent |

Painted Desert Golf Course Homes for Sale
Painted Desert Homes, Townhouses and Condos for sale in the GUARD GATED community have close access to the public Jay Morrish designed golf course. Residents enjoy the walk-ability of the community with easy access to the public club house and cafe grill. Some areas have a community pool and other association amenities. Even people who do not golf buy here for the views and openness.
Buyers interested in Painted Desert Las Vegas Homes might also find it worthwhile to explore comparable properties in Los Prados Las Vegas Homes, Desert Shores Las Vegas Homes for Sale and Canyon Gate Country Club Homes.
Painted Desert Las Vegas
Painted Desert is an exquisite guard gated golf course community within the Las Vegas area. Even though it is one of many Las Vegas communities, Painted Desert features unique housing options and a favorite local golf course. It stretches across 460 acres in the northwest of the Las Vegas Valley, a location that is only a few minutes away from the Las Vegas Strip.
The community is near all important Las Vegas amenities and landmarks where the residents can enjoy in recreational activities. For those who like to practice the active lifestyle, the Floyd Lamb Skate Park is only a short distance away, just like the Mount Charleston ski and snowboard resort. If you're a fan of nature and field trips, you can take the weekend to visit the nearby Red Rock Canyon area.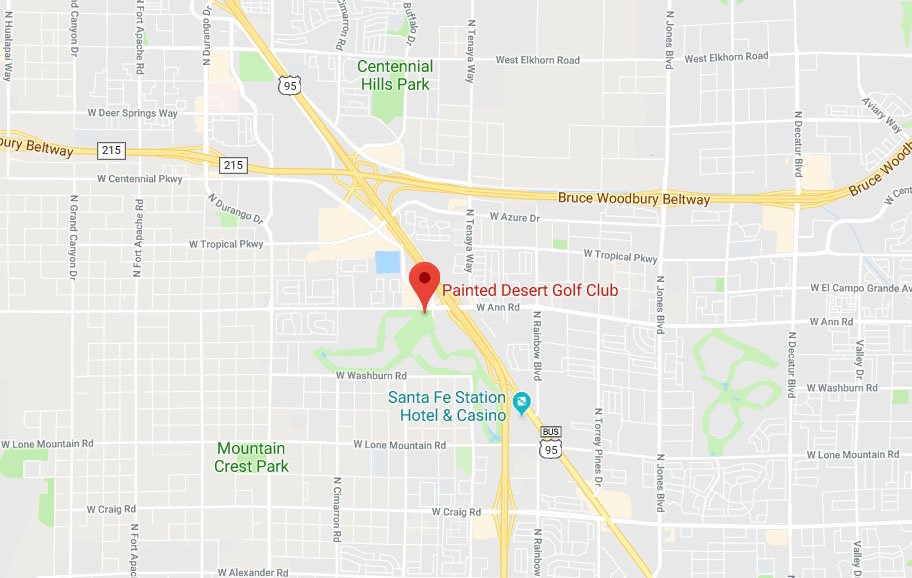 Painted Desert also provides quick access to the 195 and 215 Beltway, the road which you can take to get to the center of the Las Vegas Strip within 20 minutes.
Painted Desert Homes for Sale
Back inside the gates of the community you will find a wide array of beautiful custom homes, differing in size, style and design. There are plenty of options to choose from, starting from condominiums and town homes to single family homes and outstanding villas. The homes in the Painted Desert community range in size from 1022 square feet to even over 5000 square feet.

The community is packed with over 1600 homes with most constructions completed between 1987 and 2003. What these homes have in common are the spacious layouts and each home provides a comfortable style of living with an array of state of the art amenities. In terms of maintenance, the home owner's association consists of very polite and helpful staff members. Therefore, the residents don't have to worry about malfunctions as the maintenance crew will take care of any problem.

Another thing that makes the Painted Desert homes very attractive are large master bedrooms and balconies that most estates possess. Some of the biggest homes even feature private courtyards, your own area for outdoor living.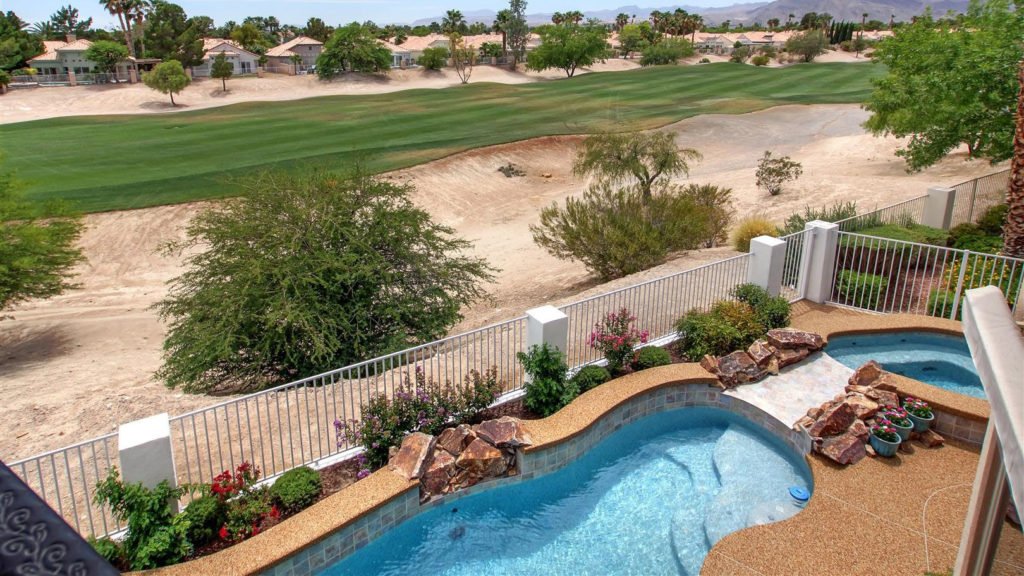 Overall, with the ability to choose from townhouses, condos and villas, Painted Desert offers a variety of options, whether you're looking to invest in this community's real estate or to settle down in your new home. Besides the wide array of amenities, the residencies of this community offer beautiful views of the famous golf course, lakes or the mountains. Even if you're not looking for a new home, the housing properties in Painted Desert are a great real estate investment opportunity.
Guard Gated
Public Golf Course
Great Views
Walk-abilty
East access to freeway
The community in general gives off a relaxing vibe and a resort-like atmosphere. During the hot summer days, the residents can enjoy the refreshing Community Pool and lots of green and park-like areas. Some of the larger homes and villas feature their own private pools as well. The streets of the community are beautifully lined with palm trees and surrounded with green areas.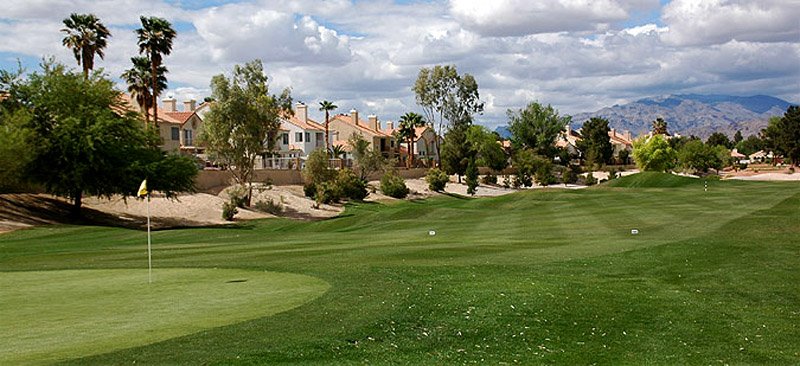 Painted Desert Golf Course
What attracts many people to Painted Desert is the fact that it is actually one of the least expensive golf course developments in the Las Vegas area. With many people interested in the homes within this community, now is the right time to make the right investment! Outside the gates of this beautiful golf community are various amenities, from shopping malls, retail stores, restaurants and venues to fitness centers and entertaining theaters and facilities.

However, what is in the center of the attention in Painted Desert is the Painted Desert Golf Course. What's special about this course is that it is actually one of the first desert style golf courses made in Las Vegas. It was designed by Jay Morrish, who created a championship style course layout with challenging elevations and obstacles. Thanks to these features, this course used to host the popular Nevada Open championship.

You can practice your golf skills and expertise on a world-class golf course that features bunkers, narrow fairways and challenging water hazards. There are several lakes within the course that not only serve as obstacles but also create a beautiful view for the residents to enjoy. The residents of Painted Desert also get a discount when it comes to using the course, which happens to be the best maintained public course in Nevada. The Painted Desert Rockwall Grille is Affordable and open to the public - a hidden gem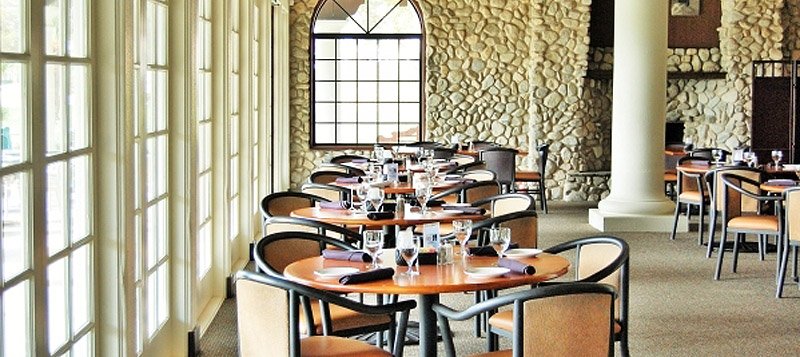 https://www.reviewjournal.com/homes/hidden-gem-painted-desert-finding-its-clubhouse-groove-in-las-vegas/
"Unfortunately, nobody knows we're here, and nobody knows it's open to the public. That's a shame because there's a uniquenesss to Painted Desert. We're open for breakfast and lunch every day. You could bring the whole fifth floor of the hosplital if you wanted. We can handle the business. But you drive on Ann Road and people drive right by. It's unfortunate"
With the course comes a great clubhouse with lots of amenities, such as a wide and spacious lounge for social events and a restaurant for finest dining. The clubhouse also has a pro shop where you can get all the golfing equipment you need.
If you want to take time and practice, you can do so off grass on weekends and on special mats during the week days. The Painted Desert Golf Course offers special training programs that adjust to your level of sills. Therefore, you can take part in the player development program suitable for your needs.
The programs include weekly individual or group lessons for juniors, beginners, intermediate players and advanced players as well. Other features of the course include three sets of tees, carts with mounted GPS, as well as the ability to bring your own golf cart. Besides the challenging games, the players can enjoy the beautiful views of the course and all its luxurious features.



All together, the Painted Desert Las Vegas golf community offers plenty of luxurious and well designed homes that surround a world class golf course. The residents can enjoy the safety and functionality of the homes within the community, as well as all the nearby amenities outside the gates.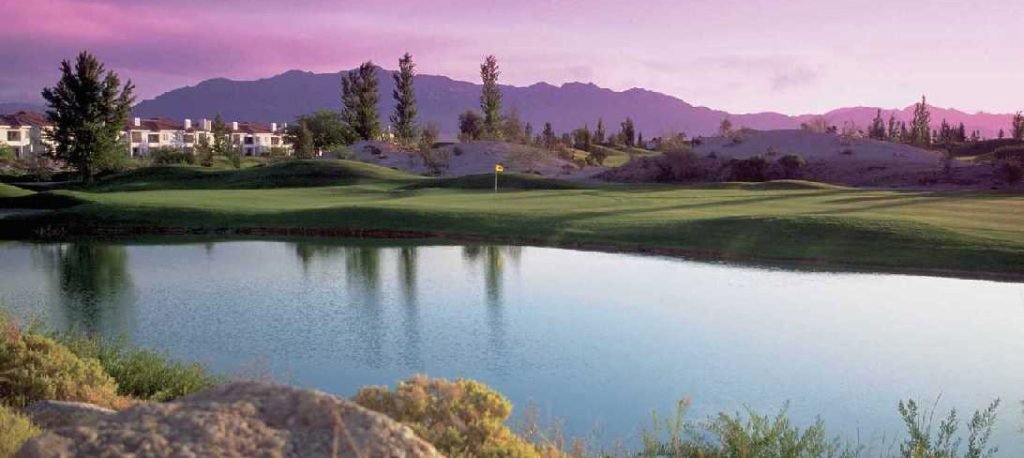 For those who like to experience the Las Vegas nightlife and gambling, the Strip is only 20 minutes away thanks to the quick access to the 195 and 215 Beltway. Overall, investing in real estate properties in this community is the right deal, as many people are interested in becoming residents of this development! If you are interested in Painted Desert Homes for Sale Las Vegas and the home features of properties in Las Vegas NV, contact us for more information on active mls real estate listings.
Searches Related to Painted Desert Homes for Sale Las Vegas
Homes for Sale 89149
Centennial Homes for Sale
Los Prados Homes for Sale
-
We Specialize in Homes for Sale in Painted Desert Las Vegas
Call 702-882-8240