National Golf Course Las Vegas
October 1, 2023
Neighborhood:
Paradise Palms
* BEAUTIFUL 1 STORY HOUSE WITH POOL * ON THE GOLF COURSE* NO HOA * One of the classic Mid Century designs of Paradise Palms * Beautifully remodeled with travertine floors throughout. New kitchen...
---
What and Where is National Golf Course Homes?

The Las Vegas National Golf Club is one of the oldest golf courses in the Valley and has a very rich history. Located just two miles away from the Strip, the Las Vegas National Golf Club is a traditional, oasis styled golf club with awesome landscapes.
Buyers interested in National Golf Course might also find it worthwhile to explore comparable properties in Silverstone Ranch Las Vegas, Painted Desert Homes for Sale Las Vegas NV and Homes in Centennial Hills Las Vegas.
🏠 See National Golf Course Homes for Sale ⬆️
Las Vegas National Golf Club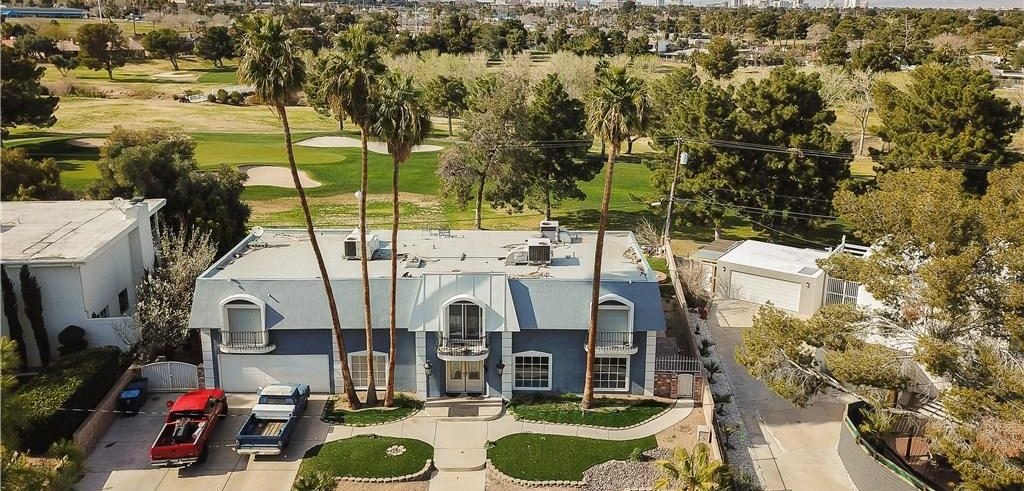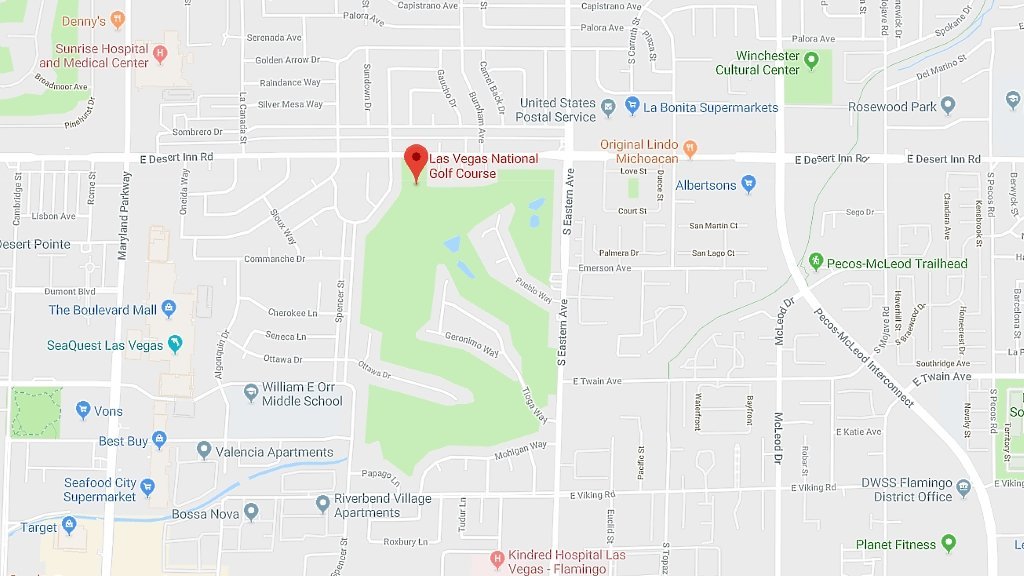 Opened in 1961, golf courses at that time were built to suit the equipment and games of the day. Designed by architect Bert Stamps, Las Vegas National is not a very long golf course,only 6,500 yards from the back tee, but mostly this is due to the five par-3's on the golf course. This classic and traditional 18-hole championship golf course provides provides its visitors a unique golf experience, no matter the skills and levels. The most difficult holes on this golf course are the par-3's. Most of these holes measure 200 yards or better and usually require high lofted iron or wood shots to reach the greens. A perfect example of this is the long 14th hole which measures 230 yards from the farthest tee.This is the longest par-3 on the golf course but not the most difficult.
National Golf Club Courses

The National Golf Club has a long history and over the years it hosted a wide variety of professional events and championships. Just after the completion, the National Golf Club was then called Stardust Country Club, and hosted the LPGA Championship- its first professional golf event. From that opening date, the National Golf Club has became a pure landmark and a real challenge for the best golf players. The Golf Club was also a host of many movies including the "Casino" where Robert DeNiro, Sharon Stone and Joe Pesci are starring. The house that was part of movies is located on the left side of the 1st hole and left side of the 18th hole.The National Golf Club during the 1960's was a common place that hosted big names including the Rat Pack who played golf and spent time in the bar, and many others such as Frank Sinatra, Dean Martin, Peter Lawford, and Sammy Davis Jr. During the 60's and 70's, the National Golf Club was a host to to the PGA Tour and was a favorite among players during that golden era. Walking around the clubhouse, many photos can be found of past champions of the PGA Tour event.

"If we could give more stars, we would! Our daughter's wedding reception was here and it was amazing! The venue was beautiful, affordable, and exquisite! The event planner, Illa has made this whole process seamless, fun, and easy! The food was delicious, our guests raved about the dinner. Our out of town guests really enjoyed the displayed Las Vegas history and memorbilia. If you want a wonderful experience for your wedding reception, check it out!" - Yelp.com Review
Rat Pack Bar & Grill - The Rat Pack Bar and Grill is a place located in in the clubhouse at the National Golf Club and is known as the place that serves a best dining experience. Its location is a perfect setting surrounded by open views of the golf course which provides a unique and perfect scenery to any meal. This large and open restaurant,bar and patio has a rich menu that offers a variety of food options including a good old fashioned patty melt, deli sandwiches, crisp and refreshing chef salads, daily soups, and much more. The restaurant is open for every visitor of the golf club, golf players, the general public or family-oriented team and is a great place to meet new people while enjoying delicious food.The Rat Pack Bar is open daily for breakfast and lunch, and serves as the home to the Las Vegas Golf Hall of Fame exhibit.
Benefits of Living on a Golf Course - For everyone that appreciates sport and wants to be surrounded with a perfectly setted landscapes, golf course living offers a fine home styles and a very relaxed lifestyle. Las Vegas golf courses are places that combine nature, sport and history, and are very desirable places for homebuyers looking for fabulous properties in a safe, unique and beautiful surrounding. Here are several benefits of investing in a golf course home in Las Vegas.
National Golf Club Homes for Sale
The golf-course in never far away - Perhaps, one of the most important benefits of people who live in a golf course house and enjoy playing golf is the advantage that they will not need to drive out to go play golf. A golfer living in a golf course house, packs up the bags and reaches the clubhouse in less than 5 minutes. Therefore, golf course residents can simply forget about the distances they will have to pass in order to play golf. Moreover, they have the freedom to select their own tee times according to their own preferences.
A greater safety - Another great advantage of golf course residents is that they have greater safety measures available. People living on a golf course are living in a place under constant surveillance. The spacious areas with distant neighborhoods are well-looked after with a lot of gates, surveillance cameras and many trained guards around. Golf course residents definitely enjoy a great sense of security with professional guards on board and top-class securities who are always there available for residents protection.
National Golf Club Homes in Las Vegas
Fabulous properties and a plenty of luxury amenities - Mainly, all the properties that can be found on a golf course are unique and tremendous, well-maintained and will give residents the best possible conditions at any time. Apart from the golf course itself suitable for golf lovers, residents enjoy a large number of luxury amenities as well. Swimming pools, tennis courts, bocce ball, pickleball courts and a clubhouse with plentiful indoor amenities like fitness centers, multi-purpose rooms, and even restaurants and bars, are some of the luxury amenities golf course residents enjoy, whenever they have the need to. Moreover, there are a wide variety of planned events taking place throughout the year, so residents can never be bored in the community and get a time well spent with their neighbors and friends. Residents do not have to travel in order to engage themselves in exciting activities, simply they are able to do that in a footstep from their home.
Amazing views - Another very popular reason why people are investing in a golf course home in Las Vegas are the views. Generally, there are many golf courses in Las Vegas built on hills, so residents have a great view all around their home. For everyone who enjoys seeing nature, greenery and beautiful landscapes from every window of their home, the golf course are known for offering the best sceneries to the people at all times.
○ We specialize in National Golf Course Homes for Sale
Call 702-882-8240