Manhattan Condos Las Vegas
September 29, 2023
What and Where is Manhattan Condos?
Manhattan - Las Vegas High Rise Condos For Sale

Manhattan is a large master-planned condominium community located within Las Vegas. As its name suggests, the community was inspired by the downtown New York area called Manhattan. The Las Vegas community with the same name features an urban feel and plenty of green areas resembling the lush parks in New York Manhattan as well as the spectacular Central Park area.
Potential buyers with an eye on Manhattan Condos Las Vegas might also find comparable properties worth considering in The Ogden Las Vegas Condos, Newport Lofts for Sale and SoHo Lofts Condos.
🏢 See Manhattan Condos for Sale ⬆️
Manhattan Condos Las Vegas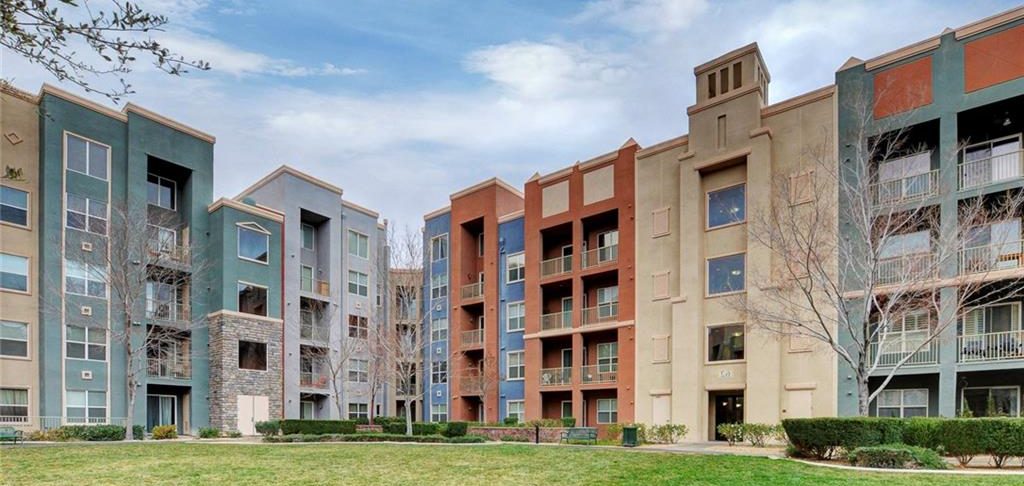 Manhattan Condominiums Las Vegas is a complexlocated on the South end of the Las Vegas Strip and Serene. Some of the most affordable Las Vegas condos around. Manhattan is a mid-rise project consisting of 44 luxury residential buildings, 700 units elegantly stylized art deco condominiums overlooking lush Central Park area and a contemporary clubhouse.
This neighborhood features characteristic traits of an urban village with plenty of amenities and floor plan options. What's unique about the Las Vegas Manhattan community is that it offers only condominium residencies, including different styles of condos and loft apartments as well.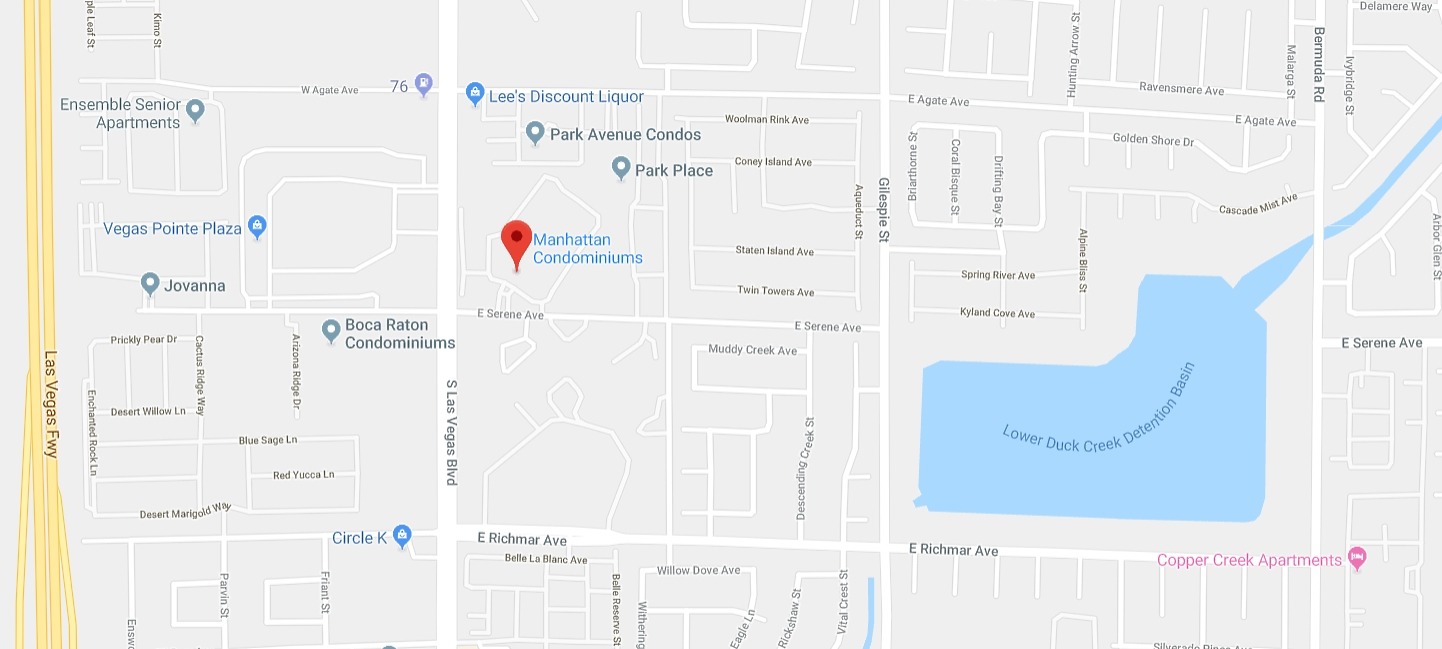 Situated on the south side of the Las Vegas Strip, the Manhattan community is close to the heart of the big city. Thus, the residents of this condominium community have close access to Las Vegas casinos, resorts, restaurants, and entertainment venues.
Spectacular nightlife is a big part of the Las Vegas lifestyle and it is only a few minutes away from Manhattan. What makes this location so desirable among buyers is the fact that it offers a hideaway from all the noise and the buzz of the city life. Yet, the community is still close enough to the city center to allow residents to enjoy the big city atmosphere whenever they feel like it.
Manhattan Condos
The Manhattan community offers a variety of local amenities, including a large Manhattan clubhouse with multiple swimming pools. The clubhouse features several recreational areas and large outdoor spaces for events and gatherings. The most popular amenity within the neighborhood is the two-story gym that stretches across a surface of 10 000 square feet.
The fully equipped fitness center is suitable for all sorts of strength and cardio workouts, as well as recreational fitness activities. On top of that, the clubhouse offers tennis courts, basketball courts, and volleyball courts. It is fully secured with a gated entrance and 24/7 security that lets the residents relax in a safe environment.
Besides recreational amenities, the Manhattan clubhouse features a business center, a screening room, as well as concierge services. All residents of the Manhattan community are members of the clubhouse, as all amenities and costs are covered within a monthly fee.
Other local amenities worth mentioning include a community BBQ area for events and family picnics, a spa center with saunas and hot tubs, as well as a spacious dog parks and miles of walking and biking trails.
When it comes to housing properties, the Manhattan community consists of four-story buildings surrounded by lush green areas resembling the greenery in New York's Manhattan. The condo sizes in this Las Vegas community range from small yet functional apartments of 824 square feet all the way to spacious and more expensive condos of up to 1703 square feet.
The community offers several condominium floor plans and layouts with one, two, or three bedrooms. Its most unique type of condos are expensive open lofts filled with contemporary furnishing and appliances. Most Manhattan condos offer luxurious features including stainless steel appliances, granite counter tips, breakfast bars, and even sliding glass doors.
Manhattan Condominium
The Manhattan community is located only ten minutes away from the McCarran International Airport, which is convenient for people who travel frequently. The Las Vegas Strip is also a few minutes away, which means all Las Vegas amenities are within close reach.
The area of Las Vegas is a very desirable location to live in. Besides low crime rates and favorable taxation laws, this area of Nevada offers a wide selection of world-class golf courses, as well as dozens of public and private schools and larger educational facilities.
The entire city of Las Vegas is bike friendly, which means all its communities, including Manhattan, are well-connected with other neighborhoods and areas. The residents can enjoy quick access to countless restaurants, shopping areas, and entertainment sites at the Strip. Those who like spending time outdoors will find it convenient that sites such as Lake Mead and the Red Rock Canyon are only a short drive away from the Manhattan community.
Besides top notch facilities and versatile amenities, the high security level at the Manhattan community is another factor that draws in plenty of potential buyers. don't forget that this is a guard gated community with 24/7 security systems keeping the residents safe and protected. The main characteristic of the Manhattan community is that it is a condominium community. There are plenty of benefits to living in a condominium but we will mention a few of the most important ones.
For starters, condominiums come in many shapes and sizes, as they can take form of townhouses, low-rise buildings, duplexes, triplexes, etc. Either way, once you become a condominium resident, you become the owner of your unit but you have to share common areas and amenities such as the land and other parts of the building.
Condos for Sale in Manhattan
One of the biggest benefits of living in a condominium unit is the fact that you don't have to worry about maintenance. The monthly condominium fees cover maintenance expenses so you don't have to worry about mowing lawns or shoveling snow, depending on the season. All major costs for repairs are shared among the residents.
A portion of the monthly fees goes into a separate reserve fund which is used to finance major expenses such as changing windows or repairing common areas. Living in a condo unit also offers a unique lifestyle and a range of amenities such as pools and fitness centers within condo complexes.
Another benefit of living in a condo is the fact that you can customize it, paint the walls and renovate whenever you want, which is not the case if you're simply renting an apartment. On top of that, condos are often more affordable than houses and they offer extra security, as you always have neighbors nearby.
Overall, living in a condominium offers a wide range of advantages from no maintenance to low costs and a variety of amenities. The Las Vegas Manhattan community is a great place to consider if you are planning on investing in a condominium.
Manhattan residents enjoy amenities such as 24 hour guard gated community, 24 hour security, concierge service, pool, tennis courts, covered parking. The fitness facility is complete with cardio room, weight room, business center, and media room.
If you are interested in living in a condo community in Las Vegas NV contact us for more information related to real estate and Manhattan condos for sale Las Vegas.
Searches Related to Manhattan Condos Las Vegas
Park Avenue Condos Las Vegas
Boca Raton Las Vegas
Allure Las Vegas
○ We specialize in Manhattan Las Vegas High Rise Condos For Sale
Call 702-882-8240