Madeira Canyon
September 29, 2023
$1,025,000
Med. List Price
What and Where is Madeira Canyon Homes?
Madeira Canyon Homes
The community provides a wide variety of housing options, most of which were built by Pulte Homes. The first residencies of Madeira Canyon were built back in 2006 and there is still space for new constructions. Pulte Homes originally provided eight different floor plans you could choose from. These include both one and two story homes, ranging in size from around 2000 square feet to over 4800 square feet.
For those looking at Madeira Canyon Henderson NV, there is potential interest in checking out similar listings in Anthem Las Vegas Homes for Sale, Inspirada Homes for Sale Henderson NV and Houses for Sale in Seven Hills Henderson NV.
🏠 See Madeira Canyon Homes for Sale ⬆️
Madeira Canyon Homes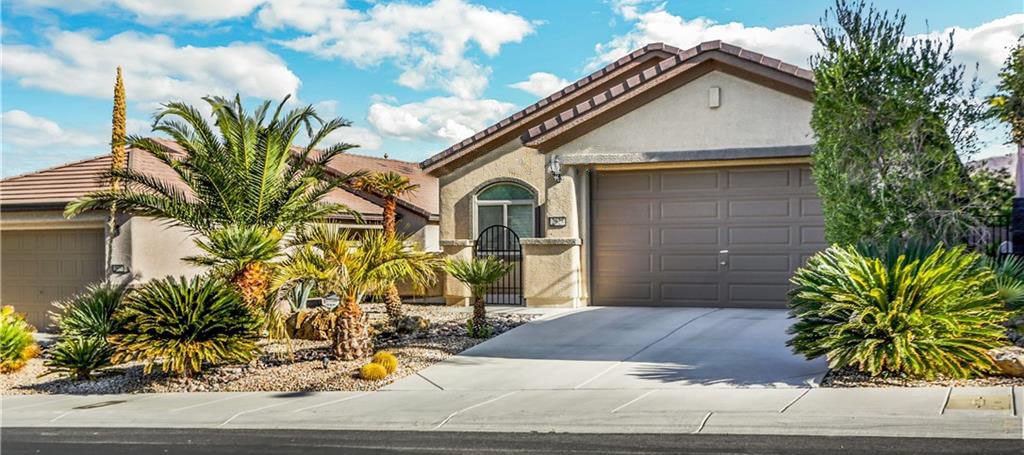 Situated in Southern Nevada, at the base of the Black Mountains, Madeira Canyon is a private guard gated community that features state-of-the-art amenities and exceptional home designs. What's unique about this guard gated community is that it is actually the most elevated residential development of its kind in Southern Nevada. The high elevation provides amazing views throughout the community so every resident can enjoy a beautiful view through their window.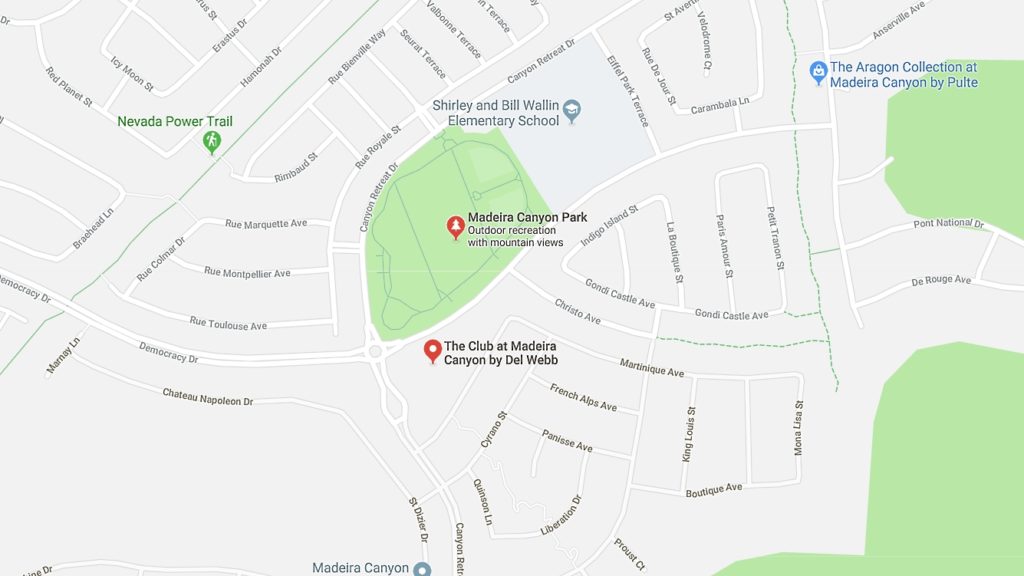 The community provides a wide variety of housing options, most of which were built by Pulte Homes. The first residencies of Madeira Canyon were built back in 2006 and there is still space for new constructions. Pulte Homes originally provided eight different floor plans you could choose from. These include both one and two story homes, ranging in size from around 2000 square feet to over 4800 square feet.



Recently Richmond American made a purchase of the variety of home sites in Madeira Canyon and there are still new homes being built on their sites. In terms of home designs, home builders have made sure to create luxurious properties with utmost functionality and style, both in terms of architecture and the interior. Each house features spacious living rooms and bedrooms as well as state-of-the-art appliances in chef-like kitchens and premium quality utilities in spa-like bathrooms.
Madeira Canyon Las Vegas Community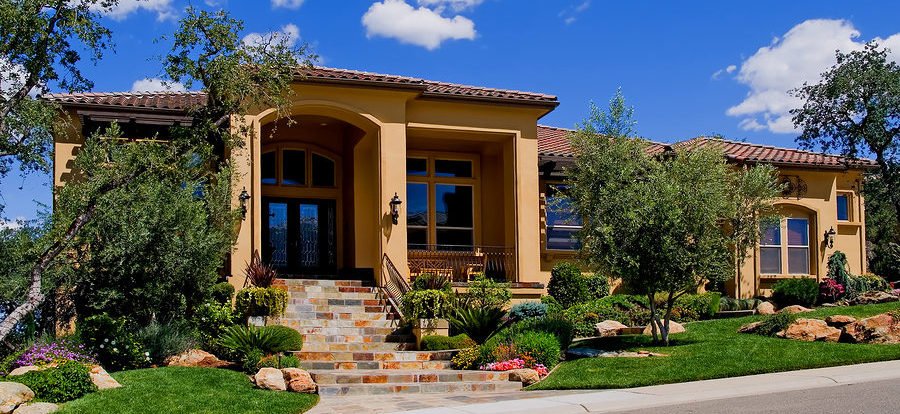 Living in the Madeira Canyon community is a great opportunity for those who like the active lifestyle with lots of indoor and outdoor activities. This guard gated community is filled with events, as well as close to lots of nearby amenities, including the famous Las Vegas Strip. The focal point of the community is the clubhouse, where all community gatherings take place. The clubhouse features recreational amenities including a pool, spa, fitness center, tennis courts, basketball courts and more!

The maintenance of the clubhouse and all its amenities are calculated in the monthly homeowner's association fee each resident has to pay. However, it's a small price and the clubhouse is worth every penny. You will never run out of things to do because something is always happening within the gates of the community, whereas outside the gates you have access to all famous shopping and dining sites of Las Vegas.
Madeira Canyon Community Henderson VIDEO Overview
The clubhouse is a host to a variety of different events, including tennis camps, monthly dinners, the Ladies Lunch, and the Halloween Fun Fest. The modern yet functional design of the clubhouse has provided plenty of space for various multi-purpose rooms, dance and aerobic studios and fully equipped fitness areas. There is also a catering kitchen for the numerous events held in the clubhouse throughout the year. For those who come with children, the clubhouse provides child care in a big children's playroom with tons of toys and fun activities for your little one. Speaking of which, families with children are more than welcome in the Madeira Canyon community. There are great educational opportunities for kids growing up in this area, which makes this community a great place to start a family in. Top standard educational facilities are only minutes away from the community, including the Shirley and Bill Walling Elementary School, the Dell Webb Middle School and the Liberty High School.

Del Webb Middle School
I really enjoyed my middle school. It is the only middle school in Clark County that had Forensic Science, and oh boy did I love that class. I'm in highschool now, and about to take Forensics, so this should give me a good head start. Most of the teachers are very stern but understanding ad the same time. They taught me the less you procrastinate, the better. English was one class I always struggled with, but my 6th grade teacher really took the time and one on ome help to show me how to do it. Now I am an A/B honor roll student looking to get straight A's. Thanks Del Webb, you guys did a lot for me!" - Nice.com Reviewer
Those who love spending time outdoors and enjoying the nature will love to hear about the abundance of outdoorsy activities they can take part in. For starters, the 19 acre public Madeira Canyon Park provides plenty of green areas for BBQs and picnics, as well as playgrounds and different sports courts. When living in this part of the world, one can enjoy having great weather all year long. Therefore, you will be able to enjoy in outdoorsy activities whenever you like.
Madeira Canyon Homes for Sale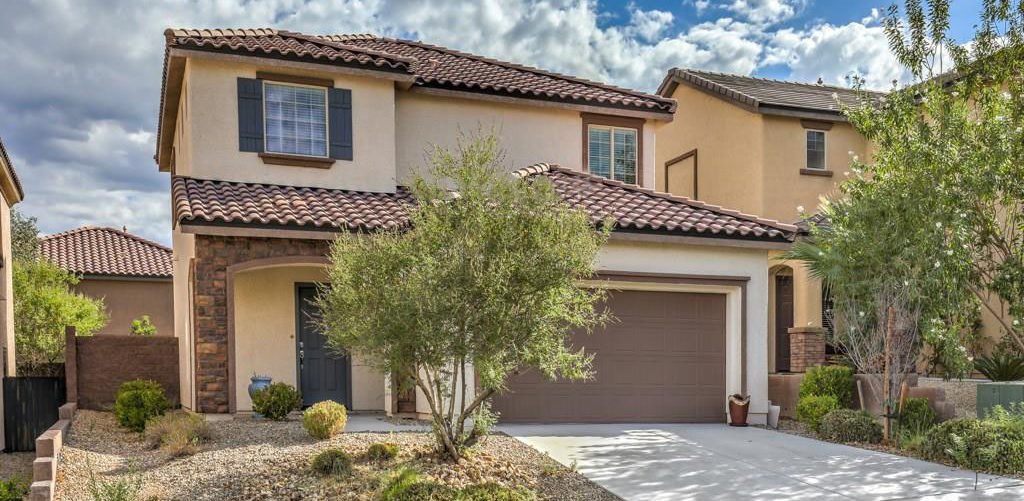 Those include camping, boating, fishing or hiking, all of which you can do in the area around the famous Lake Mead. Besides that, the community features miles of walking and biking trails with beautiful landscape and views. There are plenty of nearby areas outside the community that you can take trips to on weekends.
M Resort and Casino
Green Valley Ranch Resort
Dragon Ridge
Red Rock Canyon
Mount Charleston Recreation Area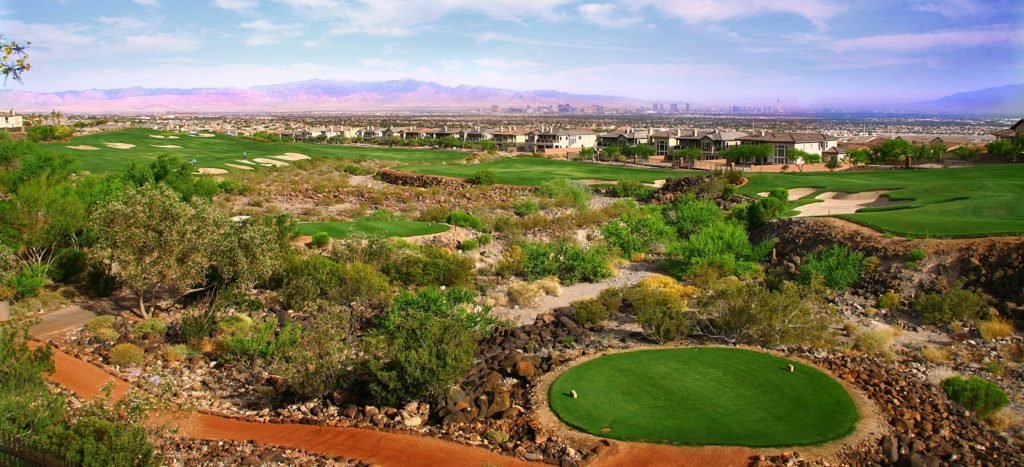 "I don't know if Dragon Ridge is a private club, but we got to play here on a golf package, and I am really glad we did. The course was in great shape, and the terrain is varied so each hole is something different. The 3 holes that stand out for me was the par 4 10th, the par 4 13th, and the the par 3 14th. Each presented a different kind of challenge that made me feel this course was unique and fun. Had a great time, and you can ogle the 10,000 to 20,000 sq. ft. homes especially on the back 9. We had lunch, and everyone enjoyed theirs, but i cannot recommend the pork belly BLT, as the pork was way overcooked. Check it out." - TripAdvisor
If you're more a fan of the city life, the community is only 18 miles away from the Las Vegas Strip, the place where world class shopping, dining and entertainment meet! Whenever you feel like spending some time in the city of gambling, you will have quick access to it within 20 minutes. The location of this community is indeed favorable, as it is situated only 20 miles away from the McCarran airport as well.

Overall, this residential development offers some really great real estate opportunities in four different neighborhoods, including The Morena Collection, The Santana Collection, The Valencia Collection and The Vareda Collection. The homes within the community feature functional layouts and luxurious designs with amazing views of either the Las Vegas Strip or the nearby mountains.
Madeira Canyon Homes in Henderson NV

Being a master-planned community with 1400 residencies, Madeira Canyon is one of the most desirable places to live in today. Not only does the community offer a taste of luxurious and active lifestyle but it also provides a quiet and secure atmosphere yet only minutes away from the world's most entertaining city. Speaking of security, as a guard gated community this residential area is under 24 hour security patrol and it has a 24 hour gate guard for maximized safety.

Besides great housing variety, you will be happy you decided to move to Madeira Canyon. The residents of the community are simply never bored, as there is always something going on, either within the gates or in the close range outside of them. You will have close access to world-class shopping sites, famous restaurants and tons of different types of entertainment. If great housing and plenty of recreational and educational opportunities is not enough to convince you, maybe the high sense of community living will. As this is a guard gated community, everyone knows one another, creating a more close community feel. Overall, the Madeira Canyon community is a place where active lifestyle and luxurious environments come together!
-
We specialize in Madeira Canyon Community for Sale in Henderson
Call 702-882-8240