Luna Di Lusso
October 2, 2023
What and Where is Luna Di Lusso Condos?
Luna Di Lusso Condos
Luna Di Lusso Condos for sale in Lake Las Vegas are considered entry level for this affluent community and provide a rare opportunity to have a full time residence or a get-a-way property in one of the most unique master planned communities in the USA. Resort style living with the least amount of maintenance and responsibility.
Buyers who look for Luna Di Lusso may also be interested in viewing similar properties in Newport Lofts, Turnberry Place & MGM Signature for Sale.
🏢 See Luna Di Lusso Condos for Sale ⬆️
Luna Di Lusso Las Vegas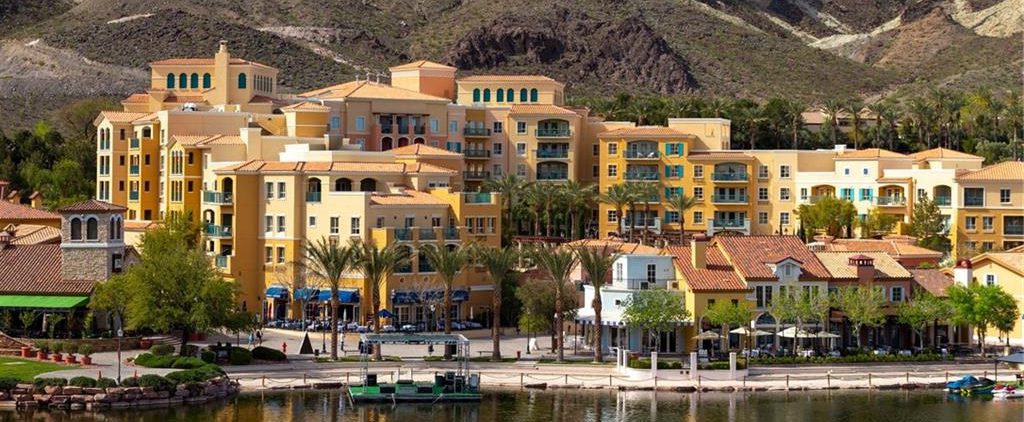 Luna Di Lusso is a complex located in the Village Lake Las Vegas which represents a pure example of luxury and exclusivity. Located just across the Ponte Vecchio bridge, situated on a lakefront plateau near the Nicklaus-designed Reflection Bay Golf Club, Luna di Lusso is definitely a place that will make your stay a memorable experience by providing the most inspiring and breathtaking views of the village of Lake Las Vegas. As a resort community, Luna di Lusso is a complex that has a town square, landmark bridge and cobblestone walkways with waterfall promenades. Residents living here simply love and enjoy this place because of the combination of old world charm and the modern features available.
Being very conveniently located, Luna di Lusso residents or visitors are just 20 minutes away from the fabulous Las Vegas Strip and many other top popular venues in the Las Vegas Valley. Luna Di Lusso is a complex that follows the Tuscany architecture, however, with a very specific collection of luxurious and fully furnished studios. The residences are one and two bedroom condominiums, and feature open floor plans, kitchens with high end appliances, luxurious bathrooms,and large bedroom spaces. Definitely, Luna Di Lusso is a perfect combination of exclusive and luxury homes with a modern design that are very attractive to many homebuyers.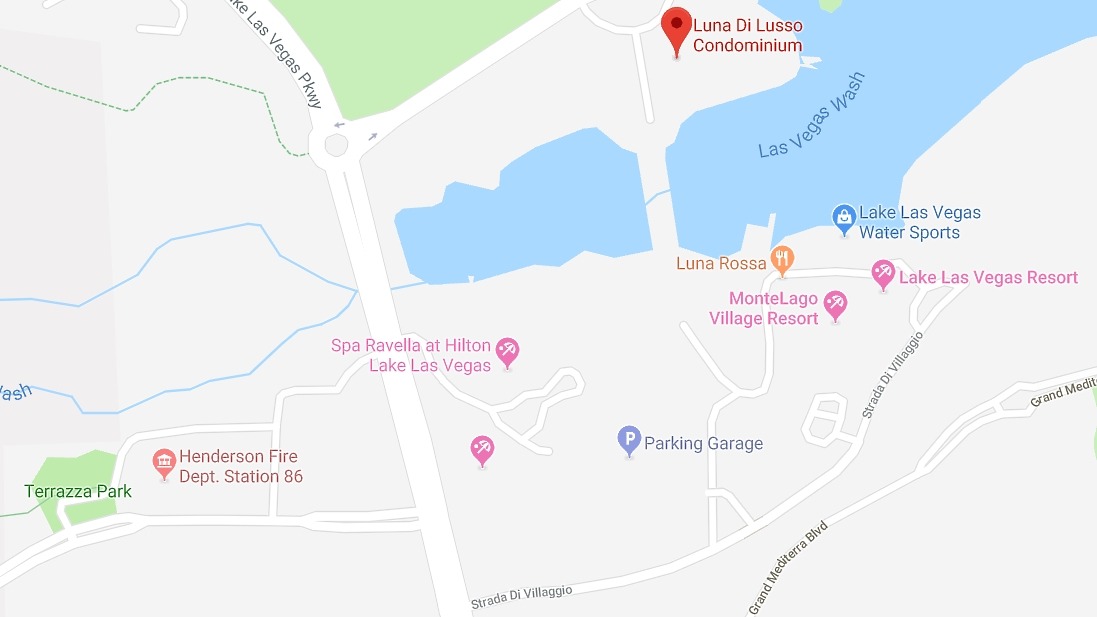 Lake Las Vegas - As a complex being located in the desert oasis that elevated residential resort living in the Las Vegas Valley, known as Lake Las Vegas Village, Luna Di Lusso residents have the chance to experience a lifestyle where they will have ultimate chances to socialize, dine and enjoy live entertainments at any time. Previously known as a second-home community where people were coming over to spend their weekends, nowadays, the Lake Las Vegas Village became a place where there is a constant construction and development going and significantly boosted in home sales. For everyone located around the Lake Las Village their lifestyle becomes adventurous with a chance for both great leisure times and recreation.For example, golf enthusiasts are very close to the most luxurious golf clubs known as Reflection Bay and South Shore Country Club the other best known place providing visitors with abundant lifestyle opportunities.
Luna Di Lusso in Village Lake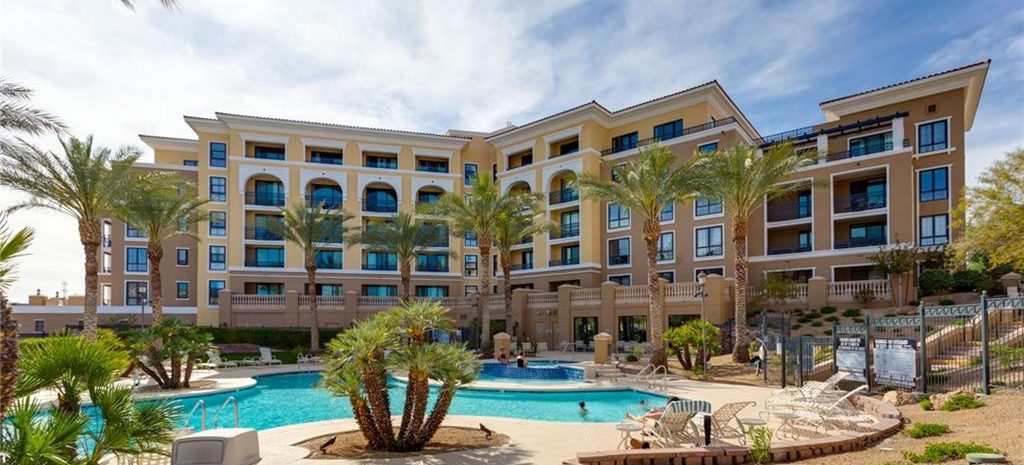 Reflection Bay Golf Club - Set on a luxurious lake just 20 minutes away from the Las Vegas Strip, Reflection Bay is a 320-acre man-made lake is the centerpiece of the Lake Las Vegas high-end residential resort community. Designed by 18 time Major winner Jack Nicklaus, Reflection Bay Golf Club was built in 1998 and was a host to the Wendy's 3 Tour Challenge from 1998 to 2007, that showcase some great talents of champions including Bubba Watson, Fred Couples, John Daly and Phil Mickelson. There is a 32,000-square-foot clubhouse that features a full golf shop, as well as casual and fine dining options. Clearly, Reflection Bay Golf Club is a perfect setting that will provide top facilities to VIP golf groups, corporate outings, celebrations and weddings. Moreover, as addition to its facilities, the golf club includes a private white sand beach, paddle boarding, and access to the La Contessa yacht.

"Gorgeous golf course in fantastic surroundings. Course in great condition in feb, Lovely lay out, lots of water, great variety of holes and stunning location. Friendly staff, good shop and restaurant. Small changing and shower facilities (only one shower!) but nice. We loved it here and would definitely play it again. It's a good 40 minutes from Downtown/The Strip. We stayed at the Westin Lake for a night which is on the course. Gorgeous!" - TripAdvisor Review
South Shore Country Club - South Shore golf course is the first private Jack Nicklaus Signature Course in Nevada, and is very attractive for the 6,925-yard course which draws upon the area's unique topography and provide an unforgettable golfing experience. Definitely, South Shore Country Club counts as a place with plentiful lifestyle opportunities. Whether the visitor is up for golf, boating, swimming, hiking, bicycling, or just relaxing, South Shore Country Club is simply a wonderful living environment in Nevada which is significantly growing and developing each day.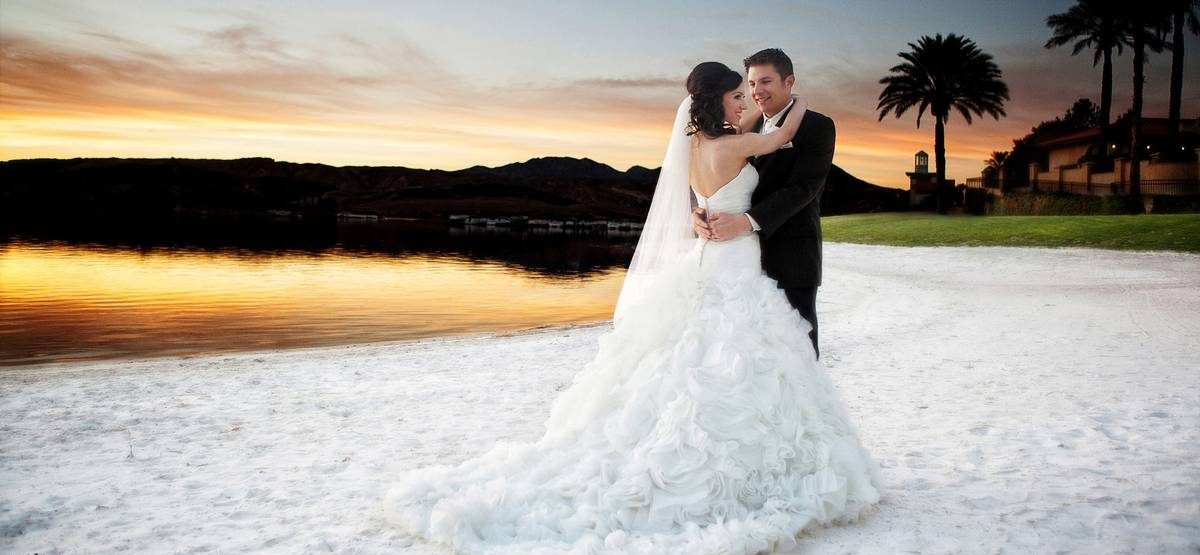 "This venue went above and beyond with every little detail. They made my wedding day perfect and I have not one complaint. Romie was absolutely amazing and she honestly was so on point with everything. I wouldn't have changed a thing about my wedding and it's all thanks to the wonderful people in charge. Not to mention how beautiful the venue/location is, I absolutely loved how private everything was. My husband and I would highly recommend this venue to anyone looking for a beautiful, affordable and well organized venue. I cannot thank Romie enough for making my night so perfect!" - Weddingwire.com Review
Luna Di Lusso Condominium Complex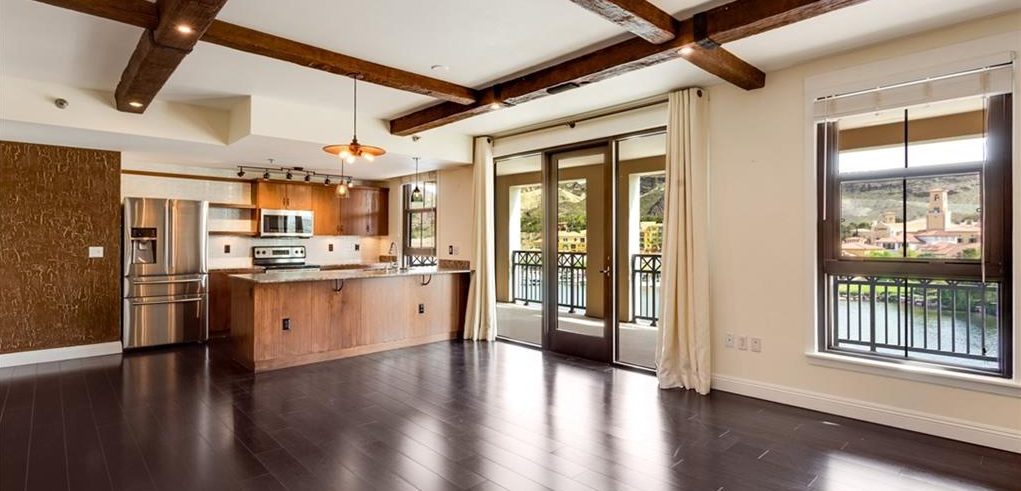 For all the runners, walkers or outdoor lovers, there is a possibility at the Lake Las Vegas to explore miles of trails for fun, fitness and relaxation. While jogging, biking or running people will have the chance to enjoy the views of the beautiful mountains in the distance and the crystal blue waters. Moreover, for those who want to float around the lake, there is a full service marina with a variety of waterfronts rentals available such as paddle boats, yachts and electric boats. Additionally, for some special occasions, a romantic gondola can be rented as well, which is in Italian style with the gondolier serenading his passengers. Something exciting is always happening around the Lake Las Vegas. Whether it is an event such as a live concert, fireworks show or paddle boarding on the lake, there is always a chance for everyone to be entertained and have fun.
Luna Di Lusso Henderson Homes for Sale in Lake VIDEO Overview
Benefits of Owning a Condo - A most popular type of living around the Lake Las Vegas is condo living. When thinking about investing in a new house, condo living is definitely a smart choice. Usually, the best perk of this type of living is that they are cheaper than single-family homes, however, they usually offer conveniences such as swimming pools and fitness centers – that can not be afforded otherwise. Definitely, clubhouses, golf courses, swimming pools, tennis courts, fitness facilities and even the actual location – such as the condominium Luna Di Lusso which is located in Lake Las Vegas, are much more affordable when shared by a group of owners, rather than by an individual property owner. Another benefit of this type of living will be the fact that there are many major costs which are shared. In some cases, by law, a portion of the condo fees directly goes to a reserve fund and when the property is well managed, this fund covers some of the major repairs, for example replacing windows and roofing without additional costs to owners. Even in situations with short reserved funds, costs are shared equally among the owners. By living in a community where there are constantly a number of planned social events like in Lake Las Vegas, there is a greater sense of community among the residents.
Condos for Sale in Luna Di Lusso

Having in mind all this, if you are planning for moving into a luxury condominium in a great location which features an unlimited amount of adventure and great experience, you should definitely consider Luna Di Lusso and the Lake Las Vegas area.
-
We specialize in Luna Di Lusso Condos for Sale
Call 702-882-8250