Las Vegas Waterfront Homes
We Specialize in Las Vegas Waterfront Homes
ℹ️ More Information
Las Vegas Waterfront Homes by Type
Lake & Waterfront Communities
Today's Best Deals for Waterfront Homes
7 Properties
Address
Beds
Baths
Sq.Ft.
Price(%Chng)
$/Sq.Ft.
On Site
18 Via Visione #105
Henderson, NV 89011
3
3
1,594
$479,000

-7.9%

$300.50
45 days
15 Via Visione #103
Henderson, NV 89011
3
3
1,594
$495,000
$310.54
40 days
20 Via Visione #103
Henderson, NV 89011
3
3
1,594
$499,000
$313.05
46 days
13 Via Visione #206
Henderson, NV 89011
3
3
1,596
$499,990

-13%

$313.28
339 days
11 Via Visione #201
Henderson, NV 89011
3
3
1,596
$519,000

-5.5%

$325.19
193 days
413 Winter Dove Ave #LOT 300
Henderson, NV 89011
5
3
2,988
$529,990

-1.1%

$177.37
25 days
11 Via Visione #102
Henderson, NV 89011
3
3
1,594
$549,900
$344.98
154 days
Las Vegas Waterfront Homes
December 3, 2023
Las Vegas Waterfront Homes by Price
What and Where are Las Vegas Waterfront Homes?
Waterfront Homes for Sale in Las Vegas




Las Vegas Waterfront and Lake Front Homes can be found in the 3 popular communities of Desert Shores, The Lakes and the popular Lake Las Vegas communities. Then there are other offerings with water effects like townhouses at The Islands Spanish Trails. There are also several golf course communities that have small man made lakes that make a nice backdrop.
Potential buyers with an eye on Las Vegas Waterfront Homes might also find comparable properties worth considering in Desert Shores Homes for Sale, The Lakes of Las Vegas and Lake Las Vegas .
🏠 See Las Vegas Waterfront Homes for Sale ⬆️
7 Reasons to Invest in Las Vegas Waterfront Homes
Living on the waterfront is good for your body, mind, bank account, and generally great. There might be some cons to living on the beach as seas and oceans can be merciless in their temper. However, when it comes to Las Vegas, you are perfectly secure. I've lived in many properties throughout my life and I can honestly say that investing in a Las Vegas waterfront homes is one of the best options you have. If you have any doubts still, studying the following benefits of living on a any waterfront community in Las Vegas, Summerlin or Henderson.
Benefits of Buying Las Vegas Waterfront Homes
There are many reasons to live in Las Vegas lake front homes but here are the seven most important ones!

1. The Waterfront or Lake View
Simply looking at water pictures has cognitive benefits, researchers say. So, imagine how good it'll be when you have a beautiful 'water picture' right outside your window!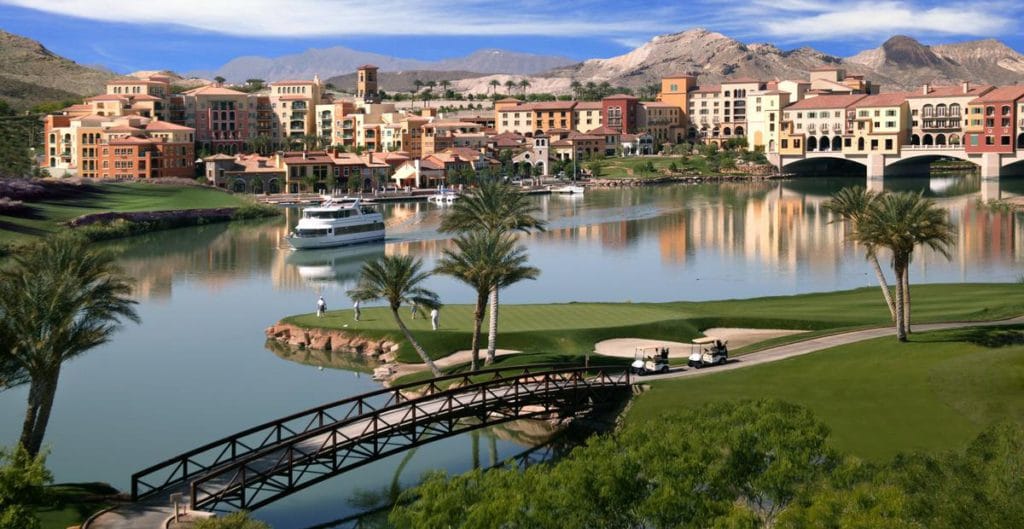 All Las Vegas waterfront homes for sale have spectacular views and are examples of beautiful luxury themselves. These are properties for those who want to enjoy all the good in life. Imagine yourself a lord of a manor, without the accompanying hassle of managing an estate. And you can relax completely simply by looking at the magnificent scenery before you.

2. The Calm
The calming effect of water is proven by science. In fact, there's a large ongoing research project called the 'Blue Mind'. It studies the effects waterfront living has on both mind and body health and its application in therapies. One thing is for sure, our modern lives are extremely stressful. Politics, job, and even personal issues are constant sources of stress, irritation, anxiety, and other similar issues. All those things are incredibly bad for you. Waterfront living effectively helps reduce the level of stress. So, while it won't make your life a complete 'walk in the park', moving to such a place will definitely make it easier to deal with any issues. The majority of Las Vegas waterfront homes also have additional benefits to enhance the calming atmosphere of the property. Those might include pools, hot tubs, beautiful gardens, etc. All these properties feature beautiful architecture, which means living there is a pleasure by default.

3. The Air
Air pollution is a problem everywhere today. Las Vegas, being a big city, isn't exempt from it. However, by the water, the air is always fresher. It's a simple fact that you are sure to appreciate when living on the waterfront. I'd say it's an especially important consideration for a family as we all want to give the best to our kids.

In Nevada, you also get the extra benefit of higher humidity to come with that fresh air. It's enough to negate some of the worst dryness of the desert. But not too much, so your hairstyle won't frizz every time you step outside your Las Vegas waterfront home.
4. The Fun
Water means kayaking, swimming, fishing, and a dozen other fun activities. Alas, you won't be able to do all of them in many of Las Vegas waterfront communities. However, even a walk along the lake/river/pond can be enjoyable. Water also draws all kinds of entertainment establishments. They look glorious at night with their lit up facades reflected in the calm water pools. To be honest, even a regular store front can look charming like this. All in all, buying one of the Las Vegas waterfront homes means you'll always have some source of fun nearby.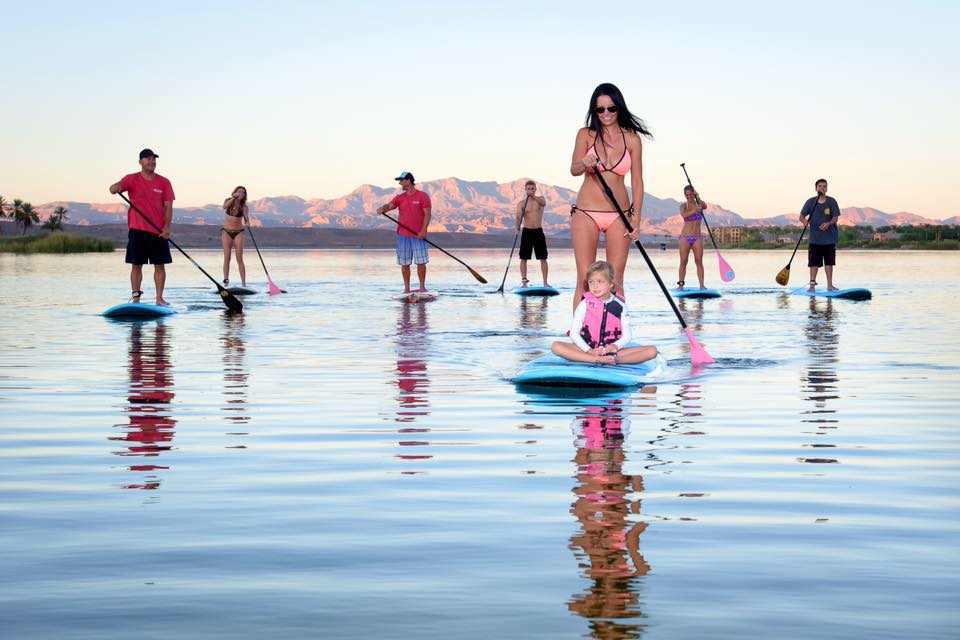 5. More Privacy
Personally, I believe that no matter how much of an outgoing person one is, your home should be as private as possible. Las Vegas waterfront homes give you more privacy than any others (except for outright forts). With water to one side, at least one part of your property is entirely 'neighbors-free'. These properties usually have a decent amount of space between them anyway. So, living in Las Vegas waterfront communities is quiet and peaceful by default.
6. Return on Investment
To buy one of the Las Vegas waterfront homes means making one of the best investments possible in the real estate industry. The reason is simple; these properties never drop in value. Even in case of a complete economic disaster, the cost of these properties will remain relatively high. In the normal economy, your home value will continue to grow steadily.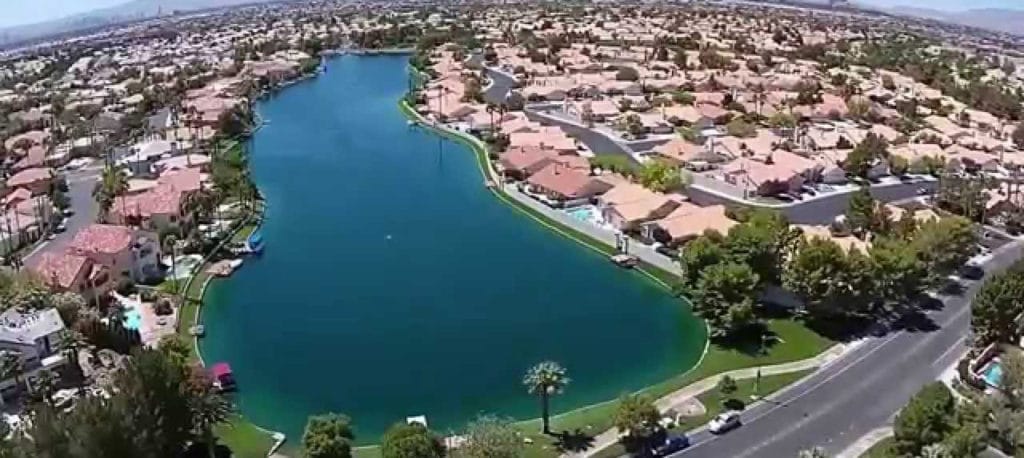 The reason for this is simple, there's only a limited number of Las Vegas waterfront homes available. Las Vegas and the surrounding areas don't boast many bodies of water, so these properties are both in short supply and in high demand. Therefore, your capital will be secure if you use it to buy one of these homes, even if it's not your primary residence.
7. No Problems with Insurance
High premiums are usually considered the biggest con of waterfront living, but not in Las Vegas. Insurance companies want to charge you a lot for policies for seaside homes because there's a big risk of storm damage. There is none of this in sunny Vegas! Insurance terms in Las Vegas are good by default as it's the safest US big city when it comes to natural disasters. As your home isn't facing a salty ocean and subject to the erosive sea breeze, maintenance costs will be lower too.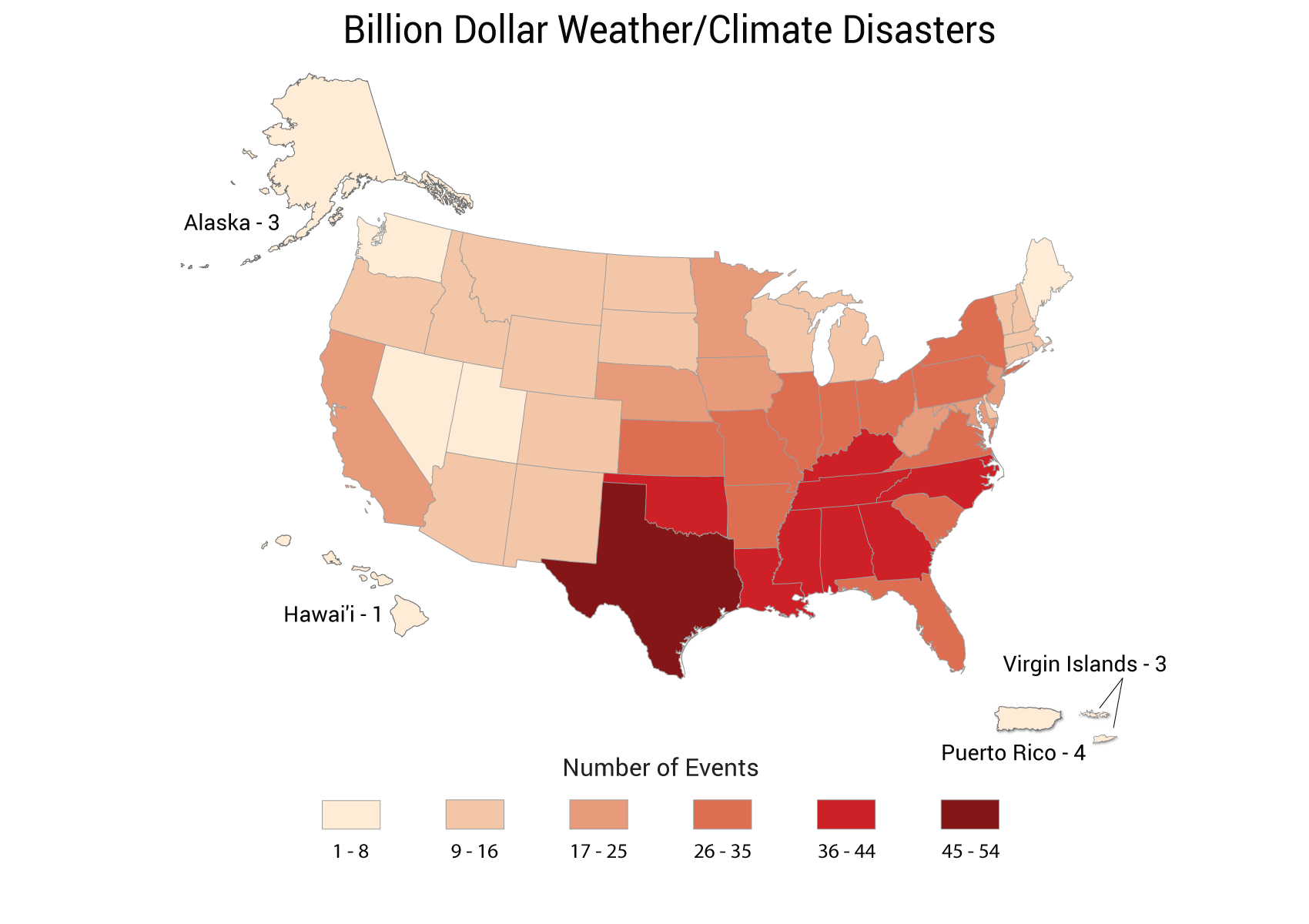 Benefits of Buying Las Vegas Waterfront Homes: Conclusion
To sum it all up, living on the waterfront is amazing. I love it myself and try to spend as much time near water as I possibly can. Buying a home facing a spectacular water scene is a dream of many, and few people know that one can do this in sandy Vegas.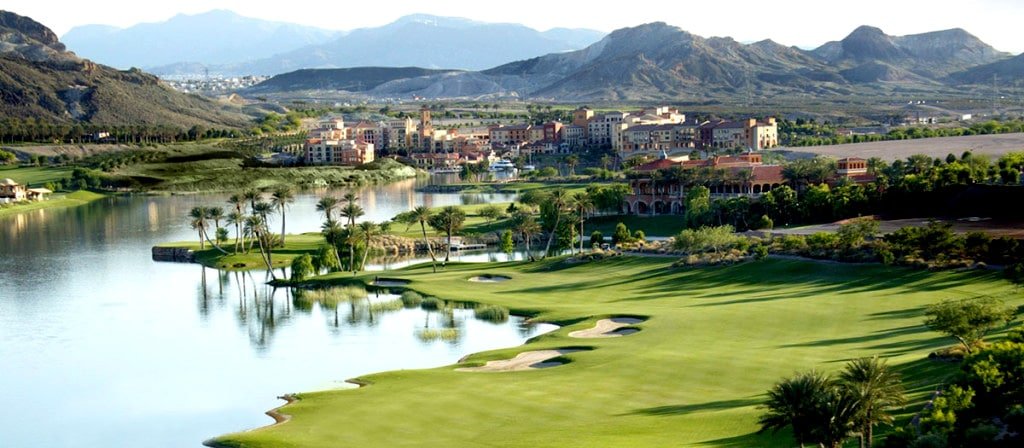 We stayed at the apartments just across from the Village. It was so relaxing, at the pool and hot tub. We watched the boots going out, the dragon boot clubs practising, the guys flying on thes jet boards. You can rent it all at the Lake Las Vegas Water sport. We had coffee in the Village and a treat, and they have a great grocery store there, what is important because the next store is 20 minutes away. - Trip Advisor
However, it's very much possible as there are plenty of Las Vegas waterfront homes for sale. They are located in different communities, each with its unique benefits and special features. Therefore, everyone can find something to meet their needs and budget. As for me, I believe that the biggest benefit of living near water is the calming atmosphere. We have so few opportunities to truly relax today that having a home that helps you relieve stress is a blessing. However, waking up to a beautiful view every morning can truly make a difference in your life and inspire you to create and live fully. What are your thoughts on the subject? Have you ever lived on the waterfront? Was it good? What kind of water activities do you want to have near your home? Make sure to leave us a comment and let us know if you've ever been to Lake Las Vegas or if you wish to wake up to that amazing view every day! Make sure to check out real estate for sale on this web site, as well as all the data relating to real estate lake front homes in Las Vegas! New mls listings are available often so the buyers have multiple options when it comes to choosing their dream lakefront home.
🏠 See Las Vegas Waterfront Homes for Sale ⬆️
Searches Related to Las Vegas Waterfront Homes for Sale
Lake Las Vegas Real Estate
Desert Shores Las Vegas
The Lakes Las Vegas
We specialize in Las Vegas lake and waterfront properties for Sale
Call 702-882-8240