Las Vegas Homes for Sale with Elevator
We Specialize in Homes with ELEVATORS
ℹ️ More Information
Las Vegas Homes with Elevator
December 3, 2023
$4,998,000
Med. List Price
What and Where are Las Vegas Homes with Elevator?
Las Vegas Homes with ELEVATOR
Las Vegas Elevator homes for sale come in all price ranges in Las Vegas due to the diversity we experience in the hospitality industry as a global city. Elevator companies are numerous due to the hotel and casinos and that overflows into the homes for sale. Elevator homes are unique and in high demand, but in Las Vegas we do have more than most markets.
Exploring options for Las Vegas Homes with Elevator? You might also want to take a look at similar properties in Luxury Homes for Sale in Vegas, One Million Dollar Homes in Las Vegas and The Most Expensive Las Vegas home.
🏠 See Las Vegas Homes with Elevator for Sale ⬆️
Homes for Sale with ELEVATOR in Las Vegas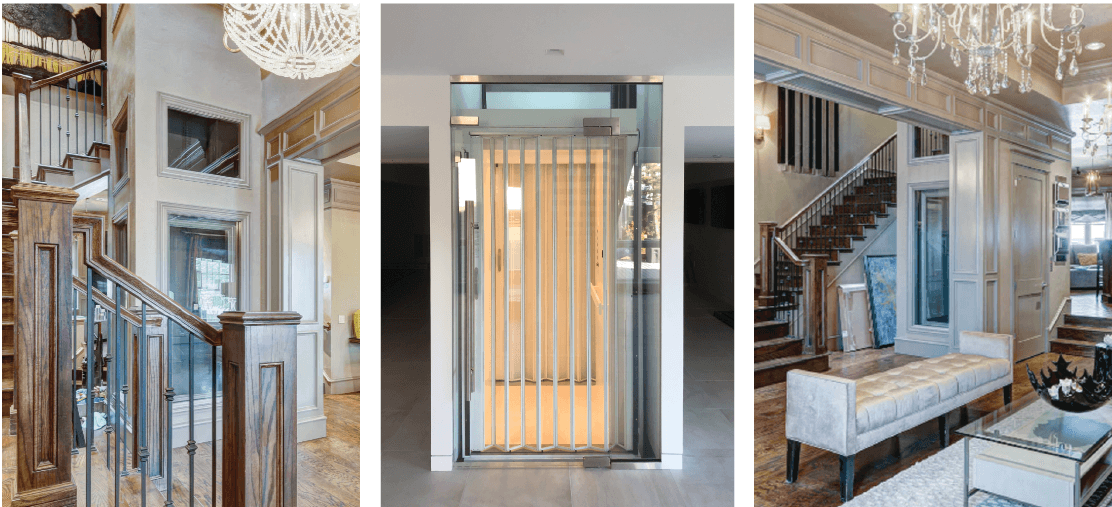 Benefits of Owning a Home With an Elevator
Most people often relate homes with elevators to luxury, prestige and wealth. It's true that home elevators are in a way a symbol of a luxurious lifestyle but there's more to them than the aspect of wealth. Home elevators actually bring a lot of functionality to a home and make living in general a lot easier.

Therefore, elevators are not only a way for the rich people to showcase their luxury inside the home but lifesavers for those who need them for the reasons of functionality and mobility. Without further ado, let's take a look at the benefits of owning a home with an elevator.

#1 The Ease of Access

Elevators sure do make things a lot easier. With one in your home, you will have easy access to different floors, which is especially important if your home has more than two floors. Simply not having to take the stairs all the time is relief enough, not to mention having to carry things up and down them.

Imagine being home alone and having a load of heavy boxes to take upstairs, or even something bulkier like a TV or sofa. That would surely be difficult to carry up the stairs, especially when you're on your own. However, with an elevator in your beautiful home, you don't have to worry about stumbling down the stairs, as it is much easier to take heavy loads on upper floors.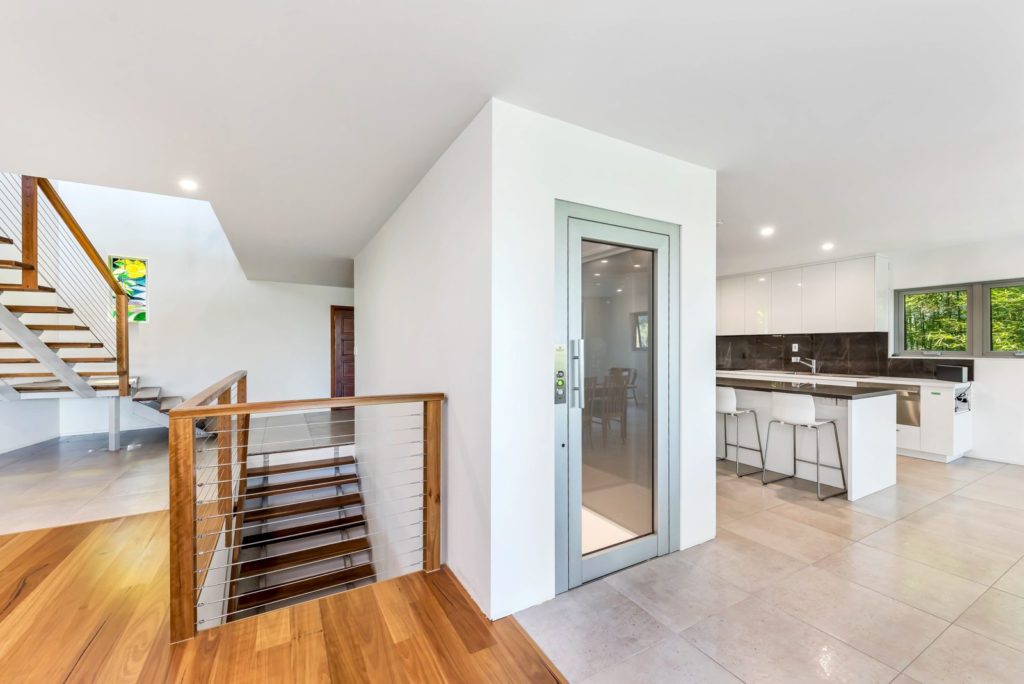 #2 Perfect Mobility Solution

If your mobility is restricted due to a permanent health issue, it is obvious that a home elevator would serve you perfectly. You would be able to move around the house without other family members having to help you every time you want to go to a room upstairs. However, elevators are a great mobility solution to have even if your mobility is not restricted.

Firstly, your friend or a family member may be dealing with this issue and an elevator would definitely help them out in many situations, especially if you have older family members living with you. Secondly, there is always a risk of being injured to the point you cannot climb the stairs, which is why it is good to have a home elevator just in case of an injury.

#3 Property Value

If you think about it from the real estate perspective, a home elevator adds tremendous value to the property. This luxurious addition would definitely make the home a lot easier to sell in the future and it would lift the price up as well! Simply seeing the elevator makes a buyer conclude that the house is built to high standards of quality and luxury.

Therefore, if you're thinking about reselling the property in the future, an elevator is definitely a jackpot in terms of property value. Besides, homes with this useful amenity are getting higher in demand, which means a few years down the road they will also sell much faster.

#4 Functionality and Safety

We've already established that elevators are a very functional addition to any home. They can help you access other areas of the home quickly and easily, as well as help you with transporting heavier loads to different floors. However, what's even more important than functionality is the safety an elevator provides.

Going up and down the stairs all the time can eventually result in an unnecessary injury, especially if you have a child or live with an elderly person. Having an elevator means there is a lesser risk of injuries that would be caused by stairs.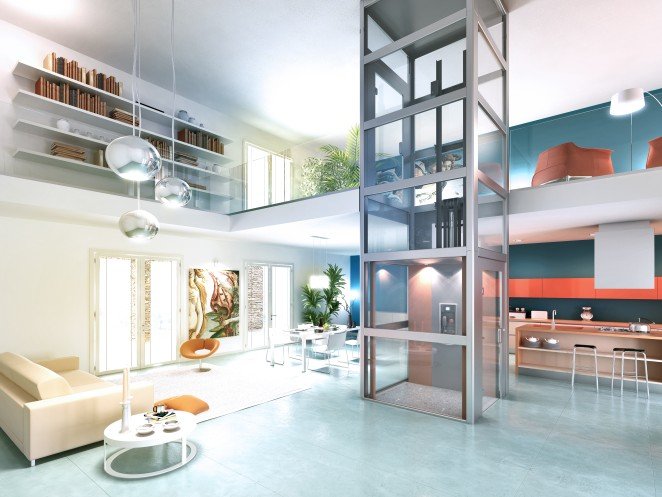 #5 Space and Style

One of the greatest benefits of owning a home elevator is all the space you get to save, which would otherwise be occupied by the stairs. An elevator takes less space than a set of stairs, meaning there will be more available sq ft for interior design in your home.

This is especially important if we're talking about smaller apartments that require the space to be well optimized and adjusted to one's lifestyle. Besides saving a lot of space, elevators add style and elegance to your home.

#6 Ease of Use

Last but not the least of all the benefits of owning a home elevator is the fact that it is so easy to use. Home elevators are quick and convenient, all you have to do is push a button and you're on your way to the upper floor.

There's no hassle of rushing up or down the stairs, risking getting injured in all that rush and getting your heart racing from too much cardio. With an elevator in your home you can simply relax and enjoy a cup of coffee in the morning without having to worry about spilling it while climbing a set of stairs.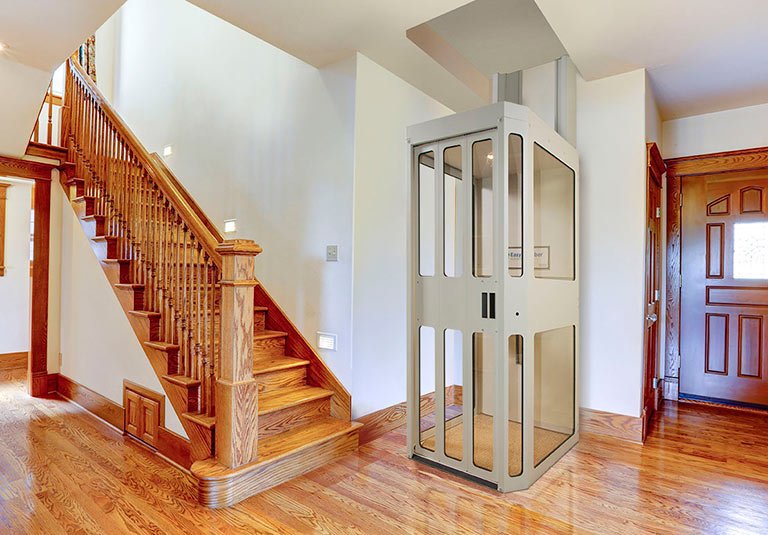 There is no doubt that a home elevator will make things a lot easier for you. While most people see homes with elevators as unreachable totems of luxury, the truth is they are actually more common than you think. In fact, they are getting higher and higher in demand because people are beginning to see the value of this feature as more than something to brag about.

As you can see from our list of benefits of owning a home with an elevator, there is a lot more to it than just the luxury and prestige. An elevator can be a lifesaver in certain situations, for example if injured or unable to carry heavy loads around the house.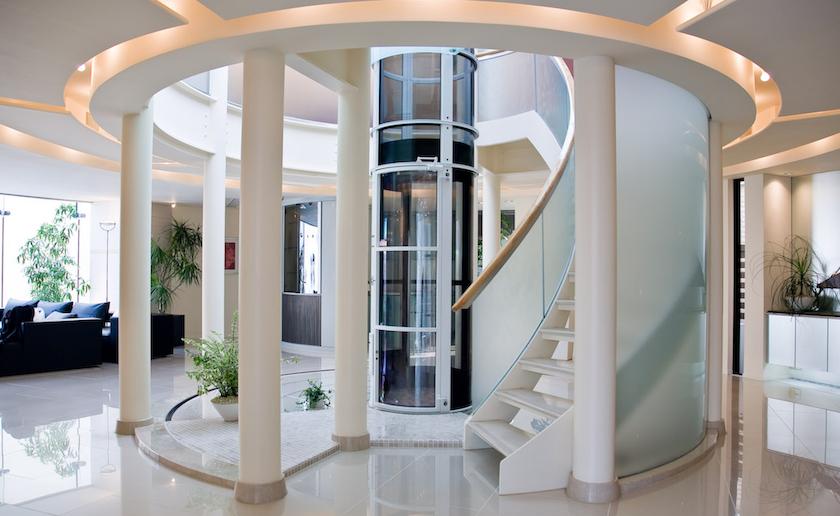 If you're interested in high level home properties in a Las Vegas NV guard gated community with features such as a luxury living area, car garage, pool spa, luxury master bedroom and master suite, en suite bathroom, game room, basketball court, amazing Strip views, and an elevator, contact us for more information about new mls real estate listings!
Searches Related to Las Vegas Homes with Elevator
Las Vegas Homes for Sale with Casita
Las Vegas Homes for Sale with Rooftop Deck
Luxury Homes Las Vegas
-
We specialize in Las Vegas Elevator homes for sale. Call 702-882-8240