Las Vegas Homes for Sale with Basement
We Specialize in LV Homes with BASEMENT
ℹ️ More Information
Las Vegas Homes with Basement
October 1, 2023
$1,012,500
Med. List Price
Las Vegas Homes with Basement by Price
What and Where is Las Vegas Homes with Basement?
Las Vegas Homes with BASEMENT
Las Vegas BASEMENT Homes are limited due to the hard soil and are highly sought out and normally never 100 homes on the market at any one time in all of Las Vegas, Henderson and Summerlin. If you see something you like on this page, you need to call ASAP for a showing. Especially if you are looking for a Basement home in Henderson or Summerlin.
Exploring options for Las Vegas Homes with Basement? You might also want to take a look at similar properties in Las Vegas Custom Homes for Sale, Rooftop Deck Homes for Sale and Las Vegas Homes with Casita.
🏠 See Las Vegas Homes with Basement for Sale ⬆️
Las Vegas Homes for Sale with a BASEMENT
The Benefits of Owning a Home with a Basement
Basements are most definitely one of the best solutions for the lack of necessary storage space in any home. If your home is packed with way too many items that you can't throw away yet you don't have where to put them, it is clear that you need an area such as a basement to use as storage space. Even having a garage is sometimes not enough, especially in today's age when the clutter-free lifestyle is becoming a new trend worldwide.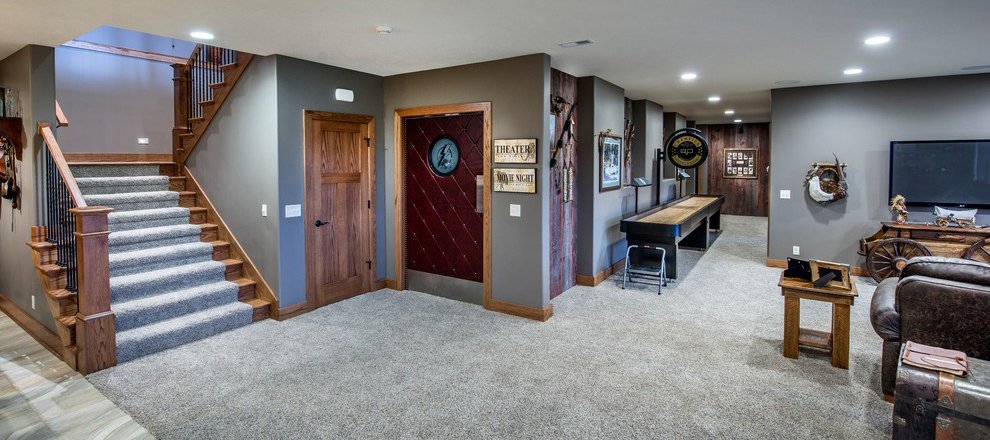 However, there are many reasons to invest in a home with a basement besides the storage aspect. One of those is the fact that the square footage of a basement is actually cheaper than the square footage of an attic. Therefore, it is definitely better to look for properties with a basement if you need extra space. As we already mentioned, storage space is not the only benefit of owning a home with a basement. There are all sorts of things you can do with this space so let's take a look at its seven key benefits!

#1 Storage space

While it is not the only great thing about basements, storage space is definitely the greatest. A basement is a perfect storage area that you can use to store all extra items that no longer have a place in your home. This will allow you to declutter your home and even make your garage look a bit more presentable, as you can declutter that area as well.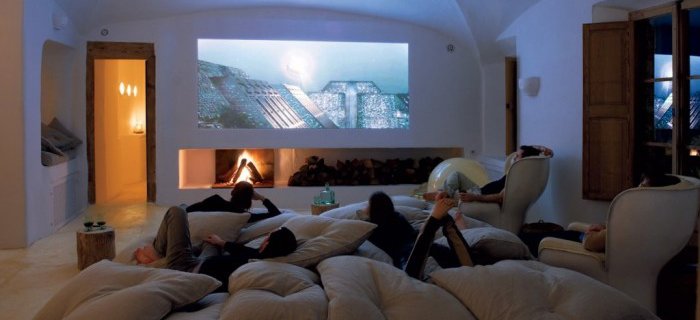 #2 Separate living

Depending on the size and condition of your basement, this additional area can be used as a separate living space. Some larger basements are even equipped with a kitchen and an extra bathroom, which makes for a great small unit for separate living. You can use this area as a guest room for friends and family who come over or even let them live there permanently.

It is not uncommon to see people renting out their basements to someone outside their family. While this is a great way to make some extra cash on the side, it is recommended to rent the space out only if it has an exterior door. Otherwise , it would be odd having strangers walking through the house all the time. However, it is not impossible to create a passive income source using your basement area.

In Home Music and Recording Studios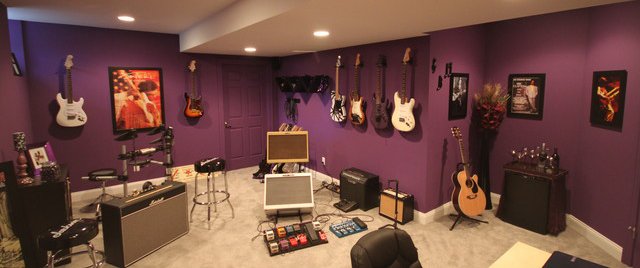 #3 Privacy

Having a basement in your home means having a bit more privacy than you would have without it.

You can use this space to get things done without being distraced by family members in the house. Thus, you can turn your basement into a home office or something more entertaining, such as playrooms or media rooms. It would certainly be cool to have your own home theater, right?

Well, with that extra space a basement gives you, you can create the perfect gathering area, even throw a pool table in there or other fun amenities such as a tennis table, darts or table football. Either way, there are lots of ways you can use the basement area to turn it into something fun or functional.

#4 Accessibility of Major Systems

While in a traditional property without a basement one needs to get into the crawl space to reach all the major systems such as pipes and wires, a home with a basement allows you to easily access these areas. Having a basement means you will be able to easily access ducts, wires and pipes that are otherwise inaccessible.

Besides, a basement makes for the perfect location for utilities such as water heaters, pressure tanks and even furnaces. These may mess up the aesthetics of your home interior, which is why the basement is the perfect solution to get these utilities out of sight. On top of that, a basement makes repairs a lot easier and even less expensive.

#5 Property Value Without Increasing the Footprint

It is obvious that a basement will add a lot of value to a property and thus increase its price. However, what's even better is the fact that it adds more space to the property without increasing the actual footprint. That means you don't need to sacrifice a garden or the backyard area in order to make more room for storage. You can have both since the storage space is integrated within the original footprint of the house.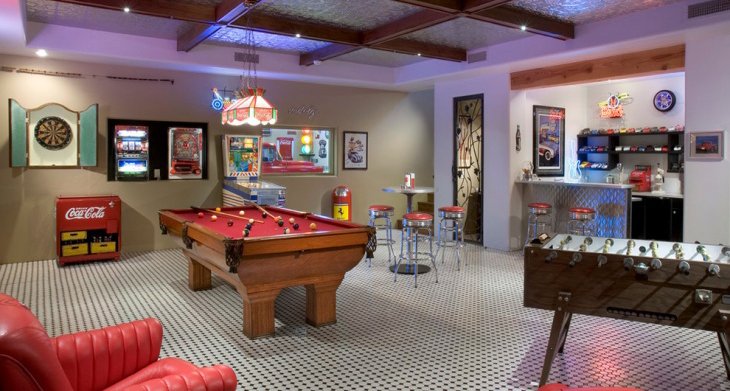 #6 Hobby area

Do you have a hobby that you need separate space for? A basement can make for a perfect hobby area. You can turn it into your own workshop for woodworking, crafting beer or doing anything you like to do in your free time. What's important is that you have an extra area where no one will be bothering or distracting you from doing what you love!

#7 Energy Efficiency

Properties with basements are a lot more energy efficient, since they have fewer walls directly exposed to the exterior, as well as far more improved wall and floor insulation. Therefore, such properties are less likely to overheat or cool down too fast during winter times. Besides being thermally efficient, houses with basements feature a better quality of construction overall.

The extra insulation helps control the temperature change and makes the home a lot more energy efficient. Besides, having a basement means you will save money on extra insulation material that you otherwise might need.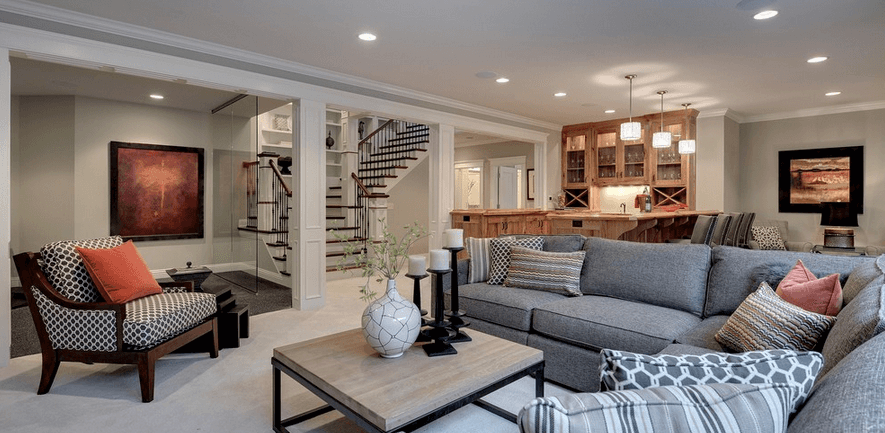 All together, owning a basement brings a lot of benefits to the table. Even though extra storage space is the first thing we usually think of when mentioning basements, there are actually many more things you can do with this extra space.
Basement Theater
Basement Family Room
Basement Music Room
Basement Workshop
Basement Game Room
Basement secret hobby room
From turning it into a home office, a workshop or even a game room to renting it out to make some extra cash, the possibilities are huge when it comes to owning a home with a finished basement!

Therefore, if you're planning on purchasing a single story home any time soon, consider looking into homes with basement areas and spacious living rooms, as well as features such as rv parking, pool spa, and full bath amenities.

Keep in mind that the demand for these properties is expected to grow so you will be able to easily resell the house in the future. Check out real estate for sale on this web site along with all the real estate listings held by brokerage firms at this moment. There are many gated community properties with different sq ft sizes and floor plan options.
Searches Related to Las Vegas Homes for Sale with Basement
Las Vegas Homes for Sale with Pool
Las Vegas Homes with Casita
Luxury Homes Las Vegas
We specialize in Homes for sale with Basements in Las Vegas Call 702-882-8240