Las Vegas Country Club Condos
We Specialize in LV CC Townhouses & Condos + Regency Towers
ℹ️ More Information
Las Vegas Country Club Condos
September 24, 2023
What and Where is LV CC Townhouses & Condos?
Townhouses & Condos Las Vegas Country Club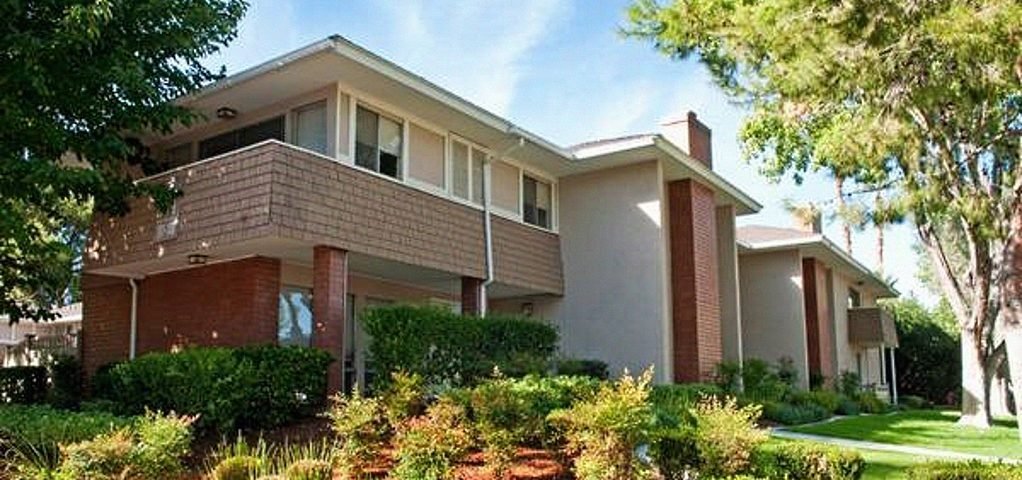 Condos & Townhouses for sale in the Las Vegas Country Club have long been a favorite among full time residents and part time travelers. The location is 1 block from the Las Vegas strip and in a GUARD GATED Community. From studios to 2 and 3 bedroom units there is something for everyone looking for a low maintenance property close to the strip or UNLV.
Potential buyers with an eye on Las Vegas Country Club Condos might also find comparable properties worth considering in City Center Las Vegas Condos, Summerlin Condos for Sale and Henderson Condos NV.
🏢 See LV CC Townhouses & Condos for Sale ⬆️
The Las Vegas Country Club is one of the most popular master-planned communities in Las Vegas. The neighborhood is popular for many reasons, such as its convenient location and a wide variety of housing options. The Las Vegas Country Club happens to be one of the largest guard gated communities located on a golf course. It is also the only country club lifestyle community located this close to the famous Las Vegas Strip. Besides the perfect location in the heart of the city, Las Vegas Country Club has plenty of amenities to offer.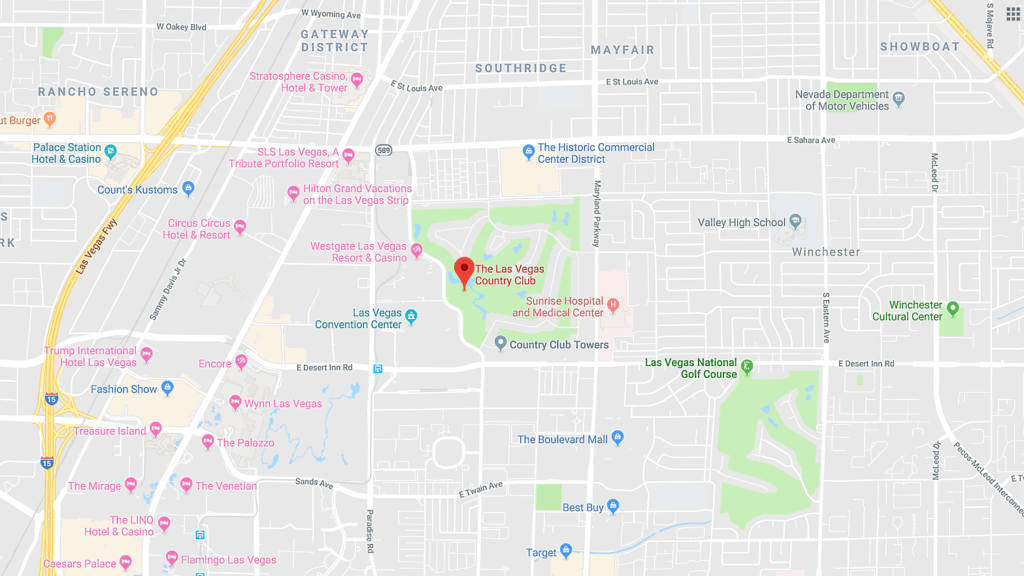 Townhomes Las Vegas in Country Club
Those who prefer an active fitness lifestyle will find plenty of opportunities to get their workouts done in the neighborhood. The whole community is connected with miles of walking and biking trails where you can enjoy a good run at any time of the day. Besides the fitness rooms in the clubhouse, the neighborhood features other athletic facilities. The most important athletic facility in the area is the championship 18 Hole Golf Course which features practice areas, including two pitching and chipping greens and over 9000 square feet of putting green. For those who prefer other activities, the community offers both indoor and outdoor tennis courts, a racquetball court, as well as a swimming pool area.
Las Vegas Country Club Condos VIDEO Overview
What makes the Las Vegas Country Club community a great place to look for a permanent home is the variety of housing options. The neighborhood features many different housing properties, from town homes and condos to luxurious high rise units. For starters, living in a condominium is far more practical than renting an apartment. As a condo resident, you will share all major maintenance and unexpected repair costs with other residents. Speaking of maintenance, condominium residents don't have to worry about maintaining shared and outdoor areas, as there is a maintenance team that takes care of those tasks. As an owner of a condominium unit, you will gain the full right to customize the interior of the unit according to your liking.
The other popular housing option in the Las Vegas Country Club community are townhomes, which are significantly less expensive then single-family properties. The residents of townhomes have lower utility bills because the shared walls prevent heat loss and thus reduce the amount of energy needed to keep the home warm during the winter season. Furthermore, the residents of townhomes are considered land owners, as they legally own the piece of land on which their property sits. However, even though they own the small front yard that comes with the townhome, they are only responsible for the maintenance of the indoor areas. A maintenance team takes care of all outdoor areas and major maintenance issues. Another great benefit of living in a townhome in this community is greater security because the residents are always surrounded by neighbors and familiar faces.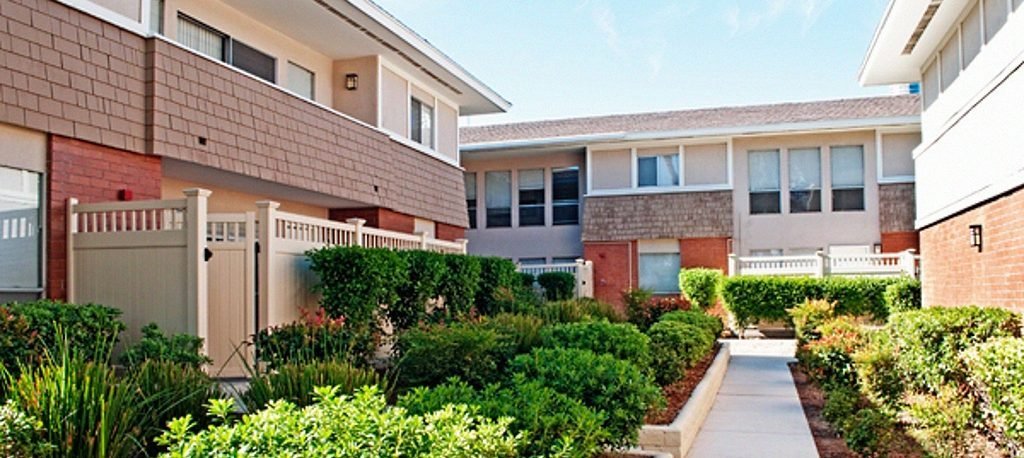 "Could not have had a better experience than this! My (now) husband and I went with my parents to pick a venue for our wedding about a year in advance, and we all fell in LOVE with Las Vegas Country Club. Not only is it a beautiful location, but the rich history, and amazing customer service won us over. We are Las Vegas locals so having the history behind the location is really fun, as well as some Strip Views.... I am a very detailed person and like to have things planned out to the "T" and Bailye and Jessica worked with me on every detail so that I knew what to expect and all was in sync. They work with reoccurring vendors of amazing quality as well, nothing felt like it was "just another wedding." I felt so special throughout the process and I can't say enough great things about these two ladies and the LVCC. Also, there is only 1 wedding at this location a day- the date is truly yours. If you are looking at venues, whether all inclusive or not, you should really compare what you get with LVCC- everything and the QUALITY before you make a decision. Also- a huge thank you to Jesus. Our day would not have been the same without your gracious/fun service" - Yelp.com Reviewer
Country Club Condos and Townhomes

Last but not the least, the most luxurious and exclusive housing units in this community are the high rise units such as those in the Regency Towers. The Regency Towers complex is the first ever high rise condo complex in Las Vegas. It was built way back in 1974, featuring 28 floors and 226 units. The complex was designed by a famous architect named Homer A. Rissman who combined functional layouts with prestigious design. To this day, the Regency Towers complex remains one of the most popular condo complexes in Las Vegas. The high rise units of the complex feature stunning panoramic views of the surrounding areas, including the Las Vegas Strip, Downtown Las Vegas, and the Red Rock Mountains.
High Rise Condos for Sale Regency Towers.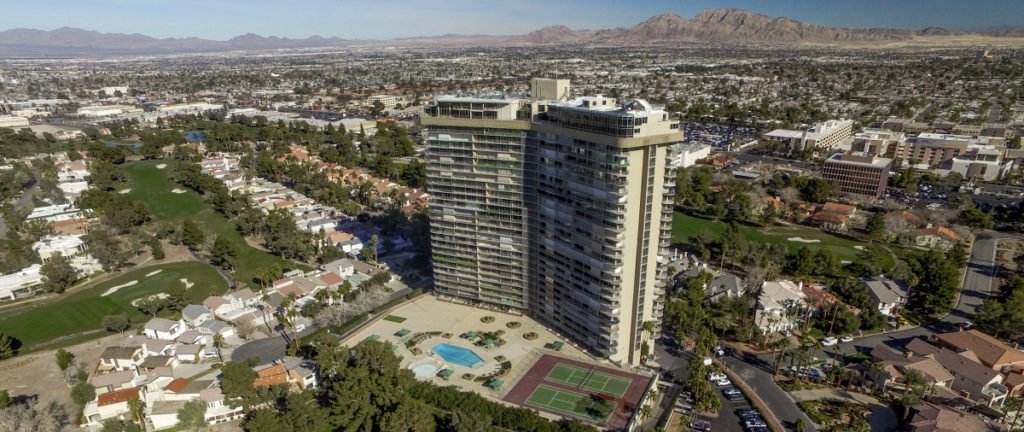 The residents of the Regency Towers have exclusive access to private amenities, including two tennis courts, Jacuzzi and saunas, the swimming pool area, as well as services such as valet parking and 24 hour security. This high rise complex is located only a few minutes away from the most popular restaurants, night clubs and casinos on the Las Vegas Strip, as well as other locations such as amusement parks, theaters, and venues. Besides the convenient location, high rise Regency Towers units in the Las Vegas Country Club community feature many different floor plans enriched with luxurious design and state-of-the-art appliances.
Community offers an array of amenities...
Business
Social
Family needs (fitness and fun)

Championship golf
Tennis
Swimming
Clubhouse with pro shop and state-of-the-art fitness facility
We must not forget to mention that the Las Vegas Country Club is a guard-gated community. As such, the neighborhood is far more secure for children and families. The gated entrance slows down the traffic in the area, allowing kids to play around in a much safer environment. The increased security at the entrance includes access control, which means that only the residents and their acquaintances can enter the premises of the community. Besides safety and slower traffic, the gated entrance creates the feeling of exclusiveness and the atmosphere of a community where people live close together. Looking at it from a real estate perspective, properties in guard gated communities have a higher value that is constantly increasing. If you decide to resell your property in the future, you will be able to take advantage of this additional value.
Country Club Las Vegas

Overall, being the closest community of this kind to the world-famous Las Vegas Strip, the Las Vegas Country Club is a truly unique and special place to live in. The community offers the charm of country club living, while allowing its residents close access to all modern amenities of Las Vegas. On top of it all, there are so many housing options in this area that almost everyone can find a home that suits their specific needs and requirements!
_
We specialize in Las Vegas Country Club Condos & Townhomes
Call 702-882-8240