Las Vegas 1-Million Dollar Homes
We Specialize in Million Dollar Homes
ℹ️ More Information
MILLION Dollar Homes by Feature
MILLION Dollar Homes by Area
Las Vegas 1-Million Dollar Homes
September 24, 2023
$1,914,735
Med. List Price
What and Where are the Million Dollar Homes in Las Vegas?
$1 Million Dollar Homes in Las Vegas for Sale
A Million Dollar home for sale in Las Vegas, Summerlin, or Henderson may be the best value for among all other major cites in the USA for cost-of-living, low property taxes and most bang for your buck on size and square footage. Compared to our closest neighbors California - buyers and investors are getting over 2xs the property in Las Vegas. Major investors are buying and renting as Las Vegas has a consistent high end rental pool of celebrities and sports athletes. If you are looking to buy a Million Dollar House - Las Vegas is the right location.
Buyers interested in Las Vegas 1-Million Dollar Homes might also find it worthwhile to explore comparable properties in Summerlin Luxury Homes, Henderson Luxury Homes for Sale and Most Expensive Homes for Sale in Las Vegas.
🏠 See Million Dollar Homes for Sale ⬆️
* with $200,000 down the estimate payment is $4,300 a month on a million dollar home excluding property taxes, insurance and monthly home owners fees depending on community. We see the average for total monthly payment around $6000 a month all in. We can have a mortgage lender contact you for more accurate figures based on your situation and needs. Call 702-882-8240.
Las Vegas Million Dollar Homes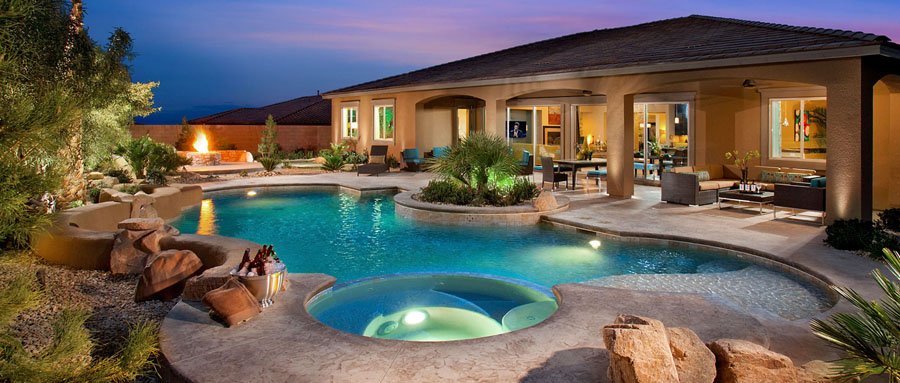 Every day in Las Vegas since 2017 & on into 2018 ...a home has sold for at, or above, a million dollars. The most important thing about buying a million dollar home is to ask your self - "Can I sell it?" if I need the money back in my pocket.
Location, Location, Location as they say is the key and so you want to buy were million dollar homes sell the most. The below map is a good idea of were the most expensive homes in Las Vegas are selling.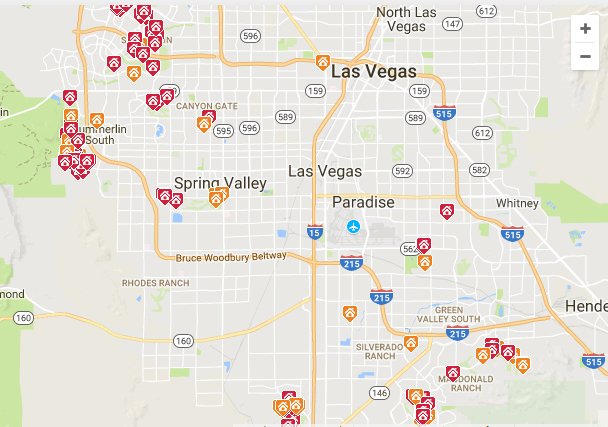 Million Dollar Communities in Las Vegas
You can see by the map that there are clusters here and there and a pattern forms from these homes that have sold for over a million. If you are a local buyer or out of state investor there are a few specific communities you are going to want to get familiar with if you are serious about buying. Now, by law we can not steer you into any one community. The decision on were you buy is yours entirely and yours alone. However, some day you are going to want to sell that home and it is just common sense to at least look at where the largest multi- million dollar homes are moving the most.
Las Vegas Million Dollar Homes Communities
Anthem Country Club
Canyon Fairways
Eagle Hills
MacDonald Highlands
Mountain Trails
QueensRidge
Red Rock Country Club
Seven Hills
Southern Highlands
Spanish Trails
The Ridges
Tournament Hills
Las Vegas Millionaire Lifestyle
The greatest thing about buying a home in Las Vegas for a million dollars is that you are probably going to get the lifestyle you are actually thinking about compared to New York, San Francisco or any other major city in the USA were you get at best a box or something that looks comparable to four walls and a toilet.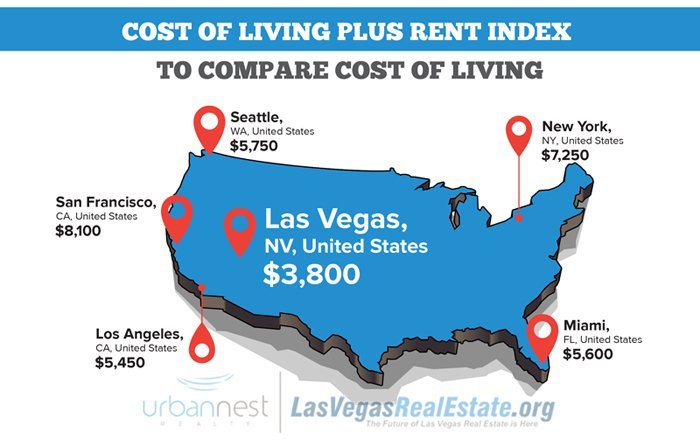 You can compare your city to Las Vegas to see if Las Vegas is a could match for you at Numbeo.com.
"First time in Vegas and was so impressed with the hotels and casinos. It was extremely packed walking outside on a Saturday night, but we still had a great time. Definitely wear your walking shoes - everything is far, even if it looks close. " - Trip Advisor
Million Dollar Questions?
If you are paying cash then you can disregard the financing fees like mortgage insurance, but this is just a little list of things to keep in mind. I have helped many people buy and sell Las Vegas luxury homes for over 20+ years and bigger is not always better if you overextend yourself.

A good tip is to always ask the previous owner if he kept records of maintenance and costs. But lets just run thru a few questions to keep in mind before buying.
How much is the HOME OWNERS ASSOCIATION?
How much are the yearly property taxes?
How much are the average monthly utilities?
Do you have a landscaper and what do they charge?
Do you have a maid and what do they charge?
Do you have a pool service and what is that cost?
When was the last time the pool was fully resurfaced and maintenance?
Do you have a copy of the home inspection from when you purchased the home?
Has the property ever had a slab leak or plumbing problems?
How old are the hot water heaters and air conditioning units?
Why are you selling your Million Dollar Home in Las Vegas?
There is always a reason people are selling and its always interesting to see if they found a community they like better, are just downsizing because their kids moved out or is the property too much to keep up with. Some custom homes like Blue Heron are known for there easy of maintenance while a custom home with lots of exterior wood and landscaping could have yearly cost to reseal or keep the home protected. Some have huge windows facing the sun all day and have huge AC bills.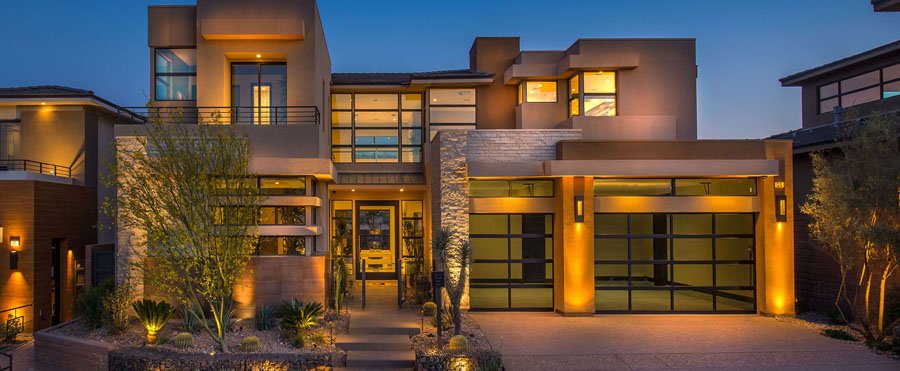 Do you research to find home may face a certain direction or have the construction or installation to minimize the sun heat and wear and tear.
3 Recommendations When Buying a Million Dollar Home
Get a Million Dollar Home Inspection (Cost about $1000 one time fee)
Get a Million Dollar Home Warranty ( Cost between $1000-$1500 yearly)
Get Home Insurance with Slab Leak rider (ask your agent, normally $100 extra)
Your home inspector, home warranty and insurance are all key components to making sure you have a level of financial protection. Ask you home inspector if he uses an infrared camera to check for water leaks and actually crawls in the attic to check the insulation.

Have your agent put you in contact with a home warranty rep and choose options such as AC with crane service and Hot Water heater with carry away. Ask you insurance agent about slab leak insurance and other riders that you should consider.

Remember that real estate agent are not home inspectors, home warranty reps, or insurance sales men - so you need to choose whom you feel has the experience you need and ask as many questions as possible about what options can be taken on a large house.
What Does a Million Dollars Look Like?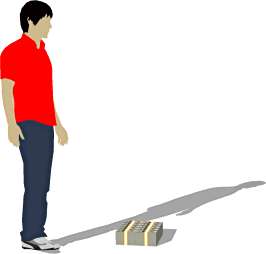 1 Million Dollars in $100 Bills

Even if you had a steel briefcase, a stack of $100 bills equal to a million dollars wouldn't fill the entire briefcase. You'd need bubble wrap so the money would't flop around during the exchange.

Most Americans will never earn a million dollars. But if they could, then they could afford a small fixer-upper apartment in San Francisco or they could go to Nevada and buy one of the Las Vegas Mansions.
See What $1 Million Gets You in Las Vegas MAP > Million Dollar Homes Las Vegas MAP View Summerlin Million Dollar Homes || HENDERSON Million Dollar Home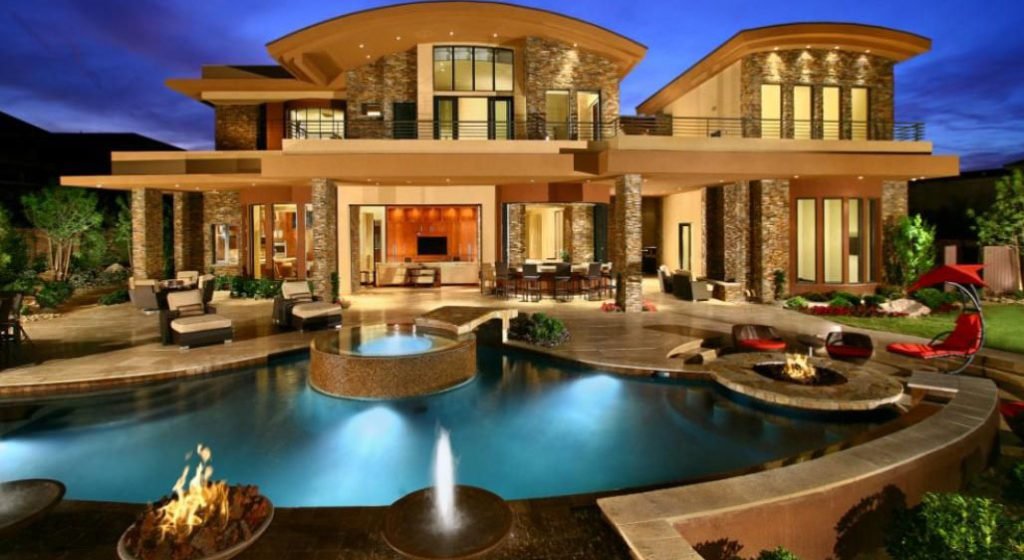 Reasons to Get a Million Dollar Home in Las Vegas
There are tons of reasons why we would recommend getting a home in Las Vegas, from easy maintenance to the location itself. However, we want to focus on luxury homes in Las Vegas that sell for over one million dollars. The great thing about this city and area in general is that there is a wide variety of options when it comes to housing.

Whether you're looking for a condominium, a townhouse or a custom estate home, Las Vegas has it all. Most importantly, they have both the affordable versions and the exclusive million dollar versions of these housing properties. It is easy to find a property that suits your needs in Las Vegas, especially if you have a large budget. The only challenging part of the process might be choosing the right home because all of them seem so great.
"We stayed in Vegas for 5 nights. We were three families with teens. Husbands all had full days with Microsoft convention so moms and teens explored all the hotels and their various themes during the day. It was fun. Vegas is over the top and in most spots tacky and cheesey, but that's all part of the fun. If you have kids, beware of the people handing out pamphlets for prostitution. It's legal there! Daytime is tamer than nighttime when there are lots of crowds and drunk people. Wear comfortable shoes, you will walk and walk and walk some more!" - Trip Advisor
No matter what type of luxury property you're interested in, here are five great reasons why you should purchase a million dollar home in Las Vegas!
#1 It Is the Hottest Location in Nevada
Las Vegas is one of the most trending spots in the state of Nevada and the United States in general. If you're looking for an iconic location to settle in, this is your new city! Las Vegas NV simply has it all, from peaceful and calm communities to streets that never sleep.

You will find a variety of cultures and experiences at every corner of the city. Besides, the neighborhoods within the city are so well connected that you will always have close access to most important areas such as Downtown Las Vegas or the Strip.
"Having not been to Vegas for almost 30 years, I have to say I loved the strip, which has changed incredibly. The hotels look great day or night. I walked a large part of it, but made the mistake of driving it once, which took an age (30 minutes from MGM to Venetian) due to the volume of traffic, as everyone seems to think there is only one way to reach the hotels. My advice is to take any side street and enter or leave the strip where you want." - Trip Advisor
#2 Crazy Amount of Amenities
Another great thing about Las Vegas is the variety of amenities available in the city. Besides hundreds of shops, stores, venues, theatres, casinos, hotels, and restaurants, you will find numerous golf courses, recreational facilities, park areas, and fitness centers.

But those are not the only amenities worth mentioning. Each Vegas home features a wide array of amenities on its own, including gardens, garages, amazing kitchens, and spa-like bathrooms. If you like living an active and healthy lifestyle, Las Vegas offers all the amenities you need for that.
"The Strip is Vegas in every way shape and form. What else can I really say, they have everything. One thing to note for those of you that don't know-- I come from the east coast where it's pretty much against the law to do anything in public including smoking and drinking, but in Vegas...enjoy because you can smoke and drink alcohol any place you'd like. I went in October on my honeymoon and I don't want to say that the police aren't around, but I think I only saw a few patrol cars and didn't see a single officer 'walking the beat'. So with that said...Johnny Law isn't around to bother you! The views are amazing and in October the crowds are only moderately big. We took a taxi only once and that was at night to go from the Venetian to the Luxor because we were dressed nicely. The walking, despite what people say really isn't that bad. Beware to dress in sneakers or comfortable shoes. My wife always wears heels and she complained the first day before she switched to flip flops.
We were out at all different times day and night and there always seemed like there were things to do and places to go. The views from the Eifel tower are amazing (we went during the day, I can imagine they were twice as nice at night) and are a must see." - Trip Advisor
#3 Great Market Value
Las Vegas Luxury Real Estate has a great market value because the market is constantly growing. The growing economy of Las Vegas and the state of Nevada attracts thousands of people to this city. It is expected for the population to grow even further thanks to job opportunities bringing in more youth and entrepreneurs.

With that said, it is easy to predict that the Las Vegas real estate market has nowhere to move but upwards. That means the home you purchase today might be even more valuable a few years down the road, especially if we are talking about bigger luxury estates. If you decide to sell your property in the future, you will not only make your money back but you'll get some profit as well.

Even if you're not thinking of moving to Las Vegas, it is a smart idea to invest in Las Vegas properties before their value goes up. Those who don't want to purchase a home only as an investment can use it occasionally as a vacation home in one of the most popular cities in the United States.
"Was pleasantly surprised. Not usually a big city girl but Vegas stands out. Spent only a 1/2 day. Have to see the strip at night. Very busy, party atmosphere and lights in abundance! My favorite part was the fountain show at Bellagio. Each show is different and worth watching. Truly spectacular. Was slightly disapppointed in the Pirate show at Treasure Island. A lot of waiting to see girls dancing like they were in a strip bar. A few good special effects but I would not take my children to such a performance. Hotels are fantastic to visit: the Paris had a spectacular interior for their casino and painted ceilings, the Venetian has fairy tale shops and gondola rides and the Ceasars palace is has grandiose exterior. Suggest to walk the strip if you are going to concentrate in one area. Most of the attractions are from Spring Mountain to Harmon Ave. Driving can be crazy on fridays during early evening. Overall, what an experience for a first timer!" - Trip Advisor
#4 No Income Taxes
If you're new to Las Vegas and if you're moving here from a different state, you'll be happy to know that the state of Nevada does not have any income tax. This favorable taxation system has attracted hundreds of businessmen, entrepreneurs, and ordinary families to this area, especially from the state of California, which has significantly high income taxes.

Even if the taxation system is not your primary reason to move to Las Vegas, it is always good to know that you can save up some of your budget and use it for other purposes. These purposes can include further investments, traveling, or even investing into improving your property.
"Nevada State sales tax is 8.1%, but there is an additional sales tax on hotels. On the Strip the total sales tax on hotel rooms is 12%. There is also a live entertainment tax." - Trip Advisor
#5 Never Get Bored
One can never truly get bored of living in this city. Las Vegas never sleeps and there's always something going on. If you want to experience the taste of the Las Vegas nightlife, just walk out to the Strip and the central areas and you'll be surrounded by lights, casinos, venues, and all night long entertainment.

Those who aren't a big fan of nightlife and clubbing can find entertainment elsewhere, for example at recreational centers or guard gate country club areas where they can enjoy golf course views, shops, and sports amenities. No matter what your interests are, you will definitely find a place for yourself in this culturally diverse city.
"I really enjoyed walking the strip , it was my first time along the strip and wow there is so much to take in the sights ,smells and sounds , it really does have it all , I recommend you take your time along the strip and make sure you do the strip in the day and also when it starts getting dark as it really does come to life with all the different lights etc , at all times whiles enjoying the strip I felt at ease and felt safe , make sure you take your camera and just enjoy a nice stroll along the strip stop off and enjoy the Bellagio Water show along the way which is one of must does whiles walking the strip" - Trip Advisor
Living Near the Las Vegas Strip
The Strip is one of the main reasons why people choose Las Vegas as their new home. It offers everything you need, from delicious food to world-class entertainment. Here are some of the places you should visit on the Strip!
"First of all, when arriving in Vegas the first thing you have to do is drive the length of the strip, particularly if it's dark out, as it's truly amazing! Seeing it for the first time left me wide-eyed and speechless as the lights and novelty hotels are really something. Exploring the strip during the day is a different experience, but still a great one. We found it easy to do on foot and often walked from the Luxor down as far as the Wynn and fashion show mall and felt perfectly safe. However, we didn't venture beyond this as it seemed to get a bit seedy and I wouldn't have felt comfortable. I had heard that Vegas wasn't pedestrian friendly but actually found it the opposite. The streets were fine and there are some handy walkways between hotels. For example, you can get into the Excalibur from the Luxor without hitting the street and from there it's so easy to get into New York, New York.

Good places to explore on the strip:
Luxor - The famous pyramid is worth a look! They also have an AMAZING mexican restaurant called T&T which was the best food we had in Vegas and at very good prices. They also have the nicest frozen pina colada on the strip.
Excalibur - Great if you like all things medievil! A good, family friendly atmosphere with a cool dungeon filled with arcade games and (in December) we tried the Polar Express ride which was great and not too expensive. Tournament of Kings is also worth a look, especially for families.
New York New York - Our favourite hotel on the strip to hang out. A nice young atmosphere, a great pretzel stand and an Irish pub serving Magners! We didn't do the roller coaster because it's so expensive! Be warned!
MGM - We went to see the lions but felt quite sad because the habitat is so small with loads of people staring at them. However, the MGM does have the Rainforest Cafe which is a themed restaurant ideal for kids where you can eat under a jungle canopy!
Harley Davidson Cafe - GREAT food, some of the best we had in Vegas, and at good prices.
M&M world - A huge store filled with M&M sweets and merchandise. Great to browse around and pick up some flavours not available in the UK.
Bellagio - A must see for the fountains (amazing and free!) and the conservatory, which was Christmas themed when we went. Not sure what it would be like at other times...
Paris - A big let down. Really doesn't have a french feel at all. Maybe it's just because we've been to Paris so often, but we were disappointed! Not much of interest at all.
Caesars Palace - The forum shops are definitely recommended. A good range of stores surrounded by gorgeous fountains and statues.
Mirage - The volcano show in the evenings is another must-see and we also loved the hotel. The Beatles Revolution Lounge is a great place to stop for a drink and we also visited Siegfried and Roys Secret Garden and Dolphin habitat. The dolphins were great but the big cats were in very small cages and didn't seem very happy...
Fashion Show Mall - Just a big mall. We really didn't think it was anything special.
We also felt safe walking the strip at night. Despite the availability of alcohol (i.e. everywhere!) and the fact that most people wander around the strip with a cocktail in hand, there were no drunken louts wandering around like you get in most English cities on a Friday/Saturday night. Once the sun sets you do get endless people trying to give you cards advertising, shall we say "female companionship" but we found that the best way to deter them was to look them in the eye! My husband discovered that if you catch their eye and make them look at you they back off at once! If you don't , they'll continue to flick their cards right in front of you. Neat trick!
Overall, the strip is an experience of a lifetime and I'll be back for more." - Trip Advisor
More Than a Million!
One thing Las Vegas delivers on consistently with out of state buyers is they almost always comment on they feel they get more than a million dollar home. Nevada has some of the lowest property taxes in the USA and Nevada has NO PERSONAL STATE INCOME TAX!

Yes, you read that right. If you can afford a million dollar house then you should ask you accountant to work up what you would save a year by having lower property taxes and no personal state income tax. A lot of Californian move to Las Vegas just to save money.

30% of our buyers are coming right from the state of California after driving back and forth and enjoying all the entertainment and fun here.

Las Vegas is like an onion and you have to keep peeling the laying, asking the questions, and discovering the different communities like Henderson, SUMMERLIN and Southern Highlands to see the difference and diversity only Las Vegas can offer just minutes from the strip.

If you are interested in Las Vegas luxury homes, be on a lookout for new mls real estate listings on our website. Thanks to the variety of homes available on this market, you will be able to choose between different square feet sizes and floor plan layouts in gated and guard gated communities.
Most communities are guard gated so allow 24 hours for clearance. Some homeowners may ask for proof of funds that you can afford or qualify to buy their home so be prepared to show a letter from your bank or a letter from your lender.
Searches Related to Million Dollar Homes in Las Vegas
Summerlin Luxury Homes
Henderson Luxury Homes
Luxury Homes Las Vegas
○ We specialize in Million Dollar Homes in Las Vegas for Sale
Call 702-882-8240