Highlands Ranch Homes
We Specialize in Highlands Ranch Homes
---
Highlands Ranch Las Vegas
October 1, 2023
What and Where is Highlands Ranch Homes?
Highlands Ranch Homes
Highlands Ranch is an award-winning home community built by American West and has a great location in in the premier part of Las Vegas. Highlands Ranch is a community that has all the conveniences needed, where homeowners find fantastic outdoor recreational amenities, award-winning home designs and superior craftsmanship.
For those looking at Highlands Ranch Homes, there is potential interest in checking out similar listings in Providence Las Vegas NV, Inspirada Homes Henderson NV and Rhodes Ranch Homes for Sale.
🏠 See Highlands Ranch Homes for Sale ⬆️
Highlands Ranch Homes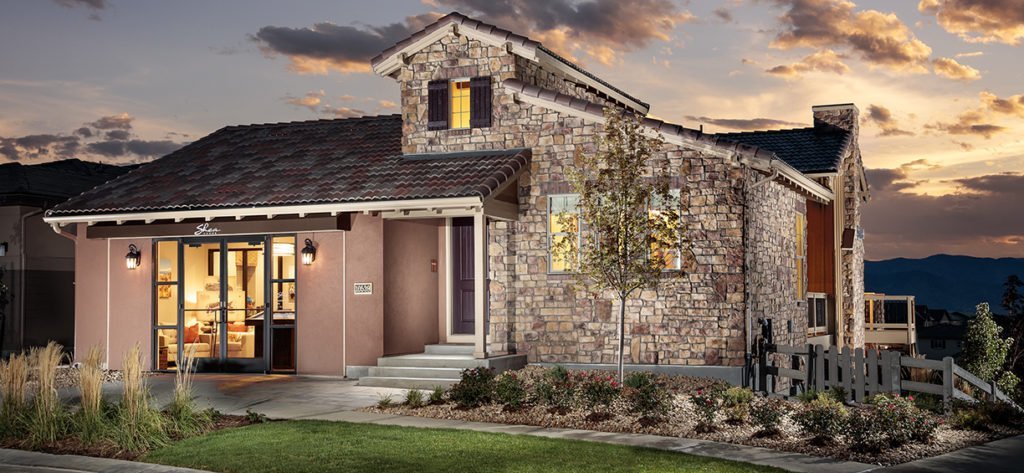 Highlands Ranch also known as the heart of the Southwest Nevada, is a neighborhood dating back from 2009 which is in constant development. It is a community that features new homes which can be found for very reasonable prices.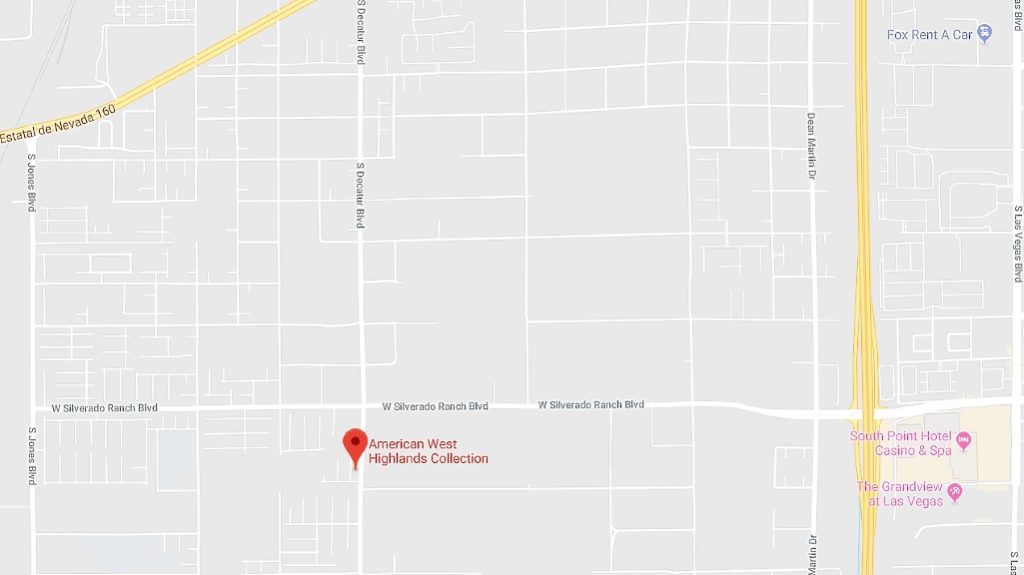 Highlands Ranch Las Vegas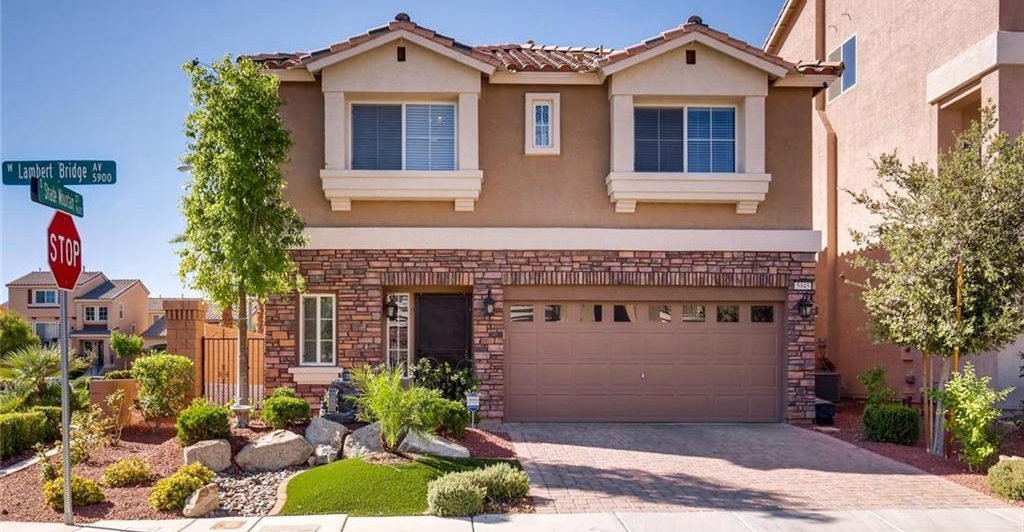 Real Estate - Highlands Ranch is a perfect community for everyone looking for a single story home. It is varied community with ranch style homes and the homes representing a variety of time periods and styles. The home sizes range in 1,190 to 4,521 square feet which sit on average-sized lots with four bedrooms and two bathrooms.

Mainly, there are 4 communities in Highlands Ranch known as Bridgewater, Brentwood, Highlands Collection and the Fox Hills Estates. The Bridgewater community offers to homebuyers a choice of 3 different home designs ranging in 2 - 2.5 square feet.There are open floor plans and flexible living areas that are designed with the aim to meet the needs of any homebuyer today. Brentwood is a community with 5 different home designs to choose from. There are one, two and three story home designs that feature large and comfortable open living areas. Having the opportunity to customize the home design, like most American West homes.



American West - As one of the nation's most successful locally owned homebuilders, American West has been providing homes for the families of Southern Nevada. American West is the only home builder who can state that they've been building in Las Vegas since 1984. As one of the largest locally owned homebuilders in the country,they have built over 100 new home communities in Las Vegas and have welcomed over 18,000 families to their family of homeowners. As a largest homebuilder, their commitment in building quality new home designs, made them one of the Top 100 Builders in America. This homebuilder company is also the only builder in the nation who is a two-time winner of the national ACE Award, which recognizes them as the Number One Home Builder in America for construction excellence. American West offers homebuyers to choose from a variety of home designs, from starter points to luxurious home designs. The company is also known for having the best kitchens and master bath designs, as well as open livable space floor plans. American West is a builder company that offers the lowest price per square foot in Las Vegas. Indeed, American West homes are known for having an unmatched value, best locations in well-planned neighborhoods and the newest amenities available for its residents. It is a company aiming to improve the quality of life for the people who live in American West homes.
Highlands Ranch Community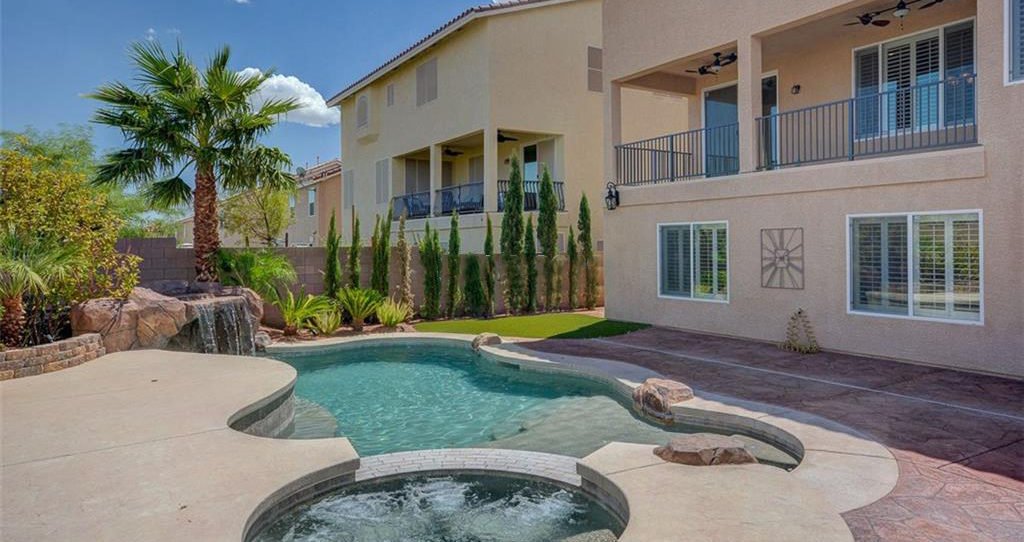 Highlands Ranch Amenities - This is a great community featuring beautiful parks all around, as well as a wide variety of shopping and dining choices around. There are state-of-art schools which are integrated part of the community and there is an easy freeway access that makes residents close to anywhere else they are interested to go. The beautiful Highlands Ranch Park is the local park that serves this community and includes amenities such as:covered picnic areas,barbecue areas, playground area, basketball courts, hiking, horseshoe pits, and volleyball courts.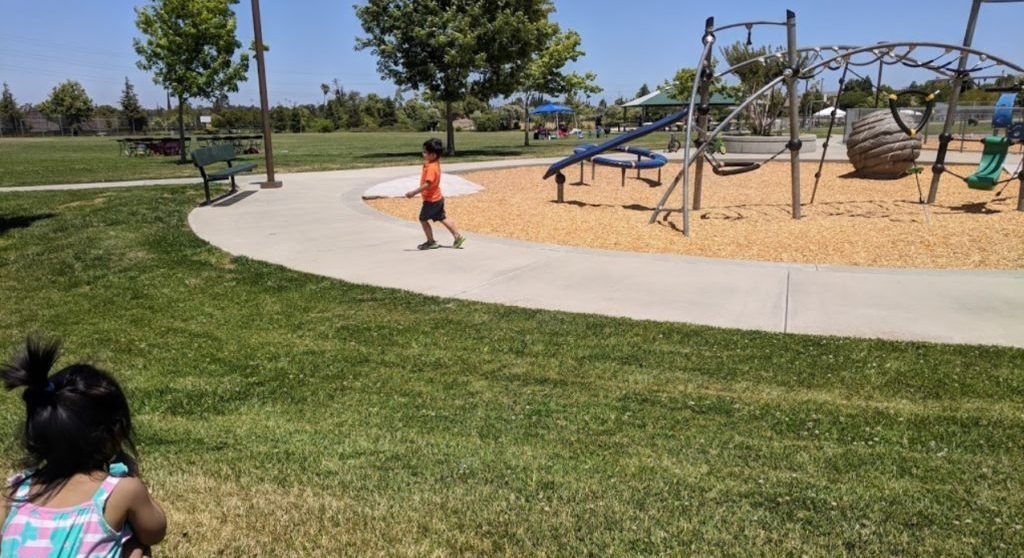 "This is a really nice park! There are separate little and big dog areas, with a little bit of shade, even a plastic pool and a hose for the big dogs. The park is basically in a subdivision, but there is a small parking lot too. It's hard to tell from the pictures, but the big dog area is totally fenced in, it's just up past the hill and blends in. The big dog area is huge! My dog Rory had a nice time with all the dogs there, there were several unfixed male dogs, but they were all well-behaved." - Yelp.com Review
South Point Casino, Hotel and Spa - Located in the heart of the premiere southwest Las Vegas valley, just minutes away from the famous Las Vegas Strip, South Point is the place where most residents or visitors of this area go for entertainment.It is a 24-story hotel tower, casino and 90,000 square feet (8,400 m2) convention center located on a 60 acres site along Las Vegas Boulevard in Enterprise, Nevada and adjacent to Silverado Ranch. Some of the hotels variety of amenities available for entertainment include: a 16-screen Century Theatre movie complex, 64-lane bowling center and a handful of restaurants that cater to all appetites and tastes. The South Point casino features a large selection of table games and the latest slot and video poker machines.The distinctive 24-story hotel features spacious rooms and suites with 42-inch Plasma televisions, Point Plush mattresses and Wireless Fidelity throughout. One of the very unique features to this property is the Equestrian Center, which is the finest horse facility in the country. South Point is a place that also has a fabulous 400-seat showroom that features headliner entertainment and dancing to live bands on weekends.
"Extensive travel. Hotel Rooms gigantic, remodeled, very clean. Great slot play! Lots of winning! Outstanding spa! All day spa complimentary with massage. Food fair price and good. Quality restaurants with great specials for holidays! Totally happy! Negative: Uber or bus to strip. Good news Catch bus 5 minute walk on Las Vegas blvd at Del Taco. ( not south point bus stop because that is long way around to bus station first.). Best to take Uber to hotel at night." - TripAdvisor
Homes for Sale in Highlands Ranch Community

The Highlands Collection homes are new homes, which provide a new generation of homes presented by American West. This homes range at 1,839 - 2,995 square feet. Known as award-winning homes, Highlands Collection represent American West's latest designs, such as: beautifully-appointed features, luxurious baths, and, American West's signature gourmet kitchens with center dining islands. Famous as new home community that offers the best of contemporary and classic detailing in both the interior and exterior of the homes, Fox Hills Estates range at 1,839 - 2,995 square feet . The one-story, two-story and three-story homes at Fox Hills Estate offer a wide variety of new home designs that feature something for everyone.
○ We specialize in Highlands Ranch Homes in Las Vegas Call 702-882-8240