Heritage at Cadence
September 24, 2023
What and Where is Heritage at Cadence Homes?
Heritage at Cadence in Henderson
Heritage at Cadence in Henderson Nevada is a 55+ active adult community with single story homes. The community has an indoor pool, pickleball courts, bocce ball courts, and horseshoe pit.
Individuals researching Heritage at Cadence might find value in exploring similar properties listed in Sun City Summerlin Las Vegas NV, Solera at Anthem and Del Webb at Lake Las Vegas.
🏠 See Heritage at Cadence Homes for Sale ⬆️
Heritage at Cadence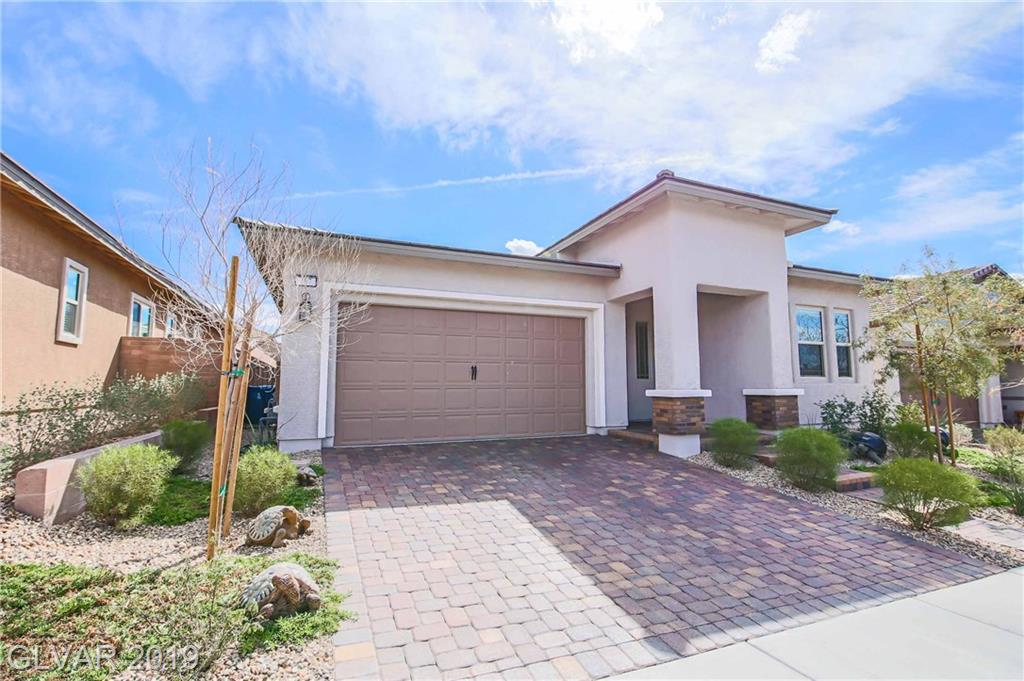 Heritage at Cadence is a brand new community that is being built in Henderson, Nevada. As a community within another larger community, Heritage has plenty of amenities to offer to residents over the age of 55. It is situated within the master-planned community of Cadence, featuring distinctive home styles and a truly unique atmosphere. Heritage at Cadence will be the first 55+ community in Henderson built by the popular Lennar Homes. Upon its completion, Heritage at Cadence will count a staggering number of 980 homes, which will also rank it as one of the largest residential neighborhoods in the area of Henderson, Nevada.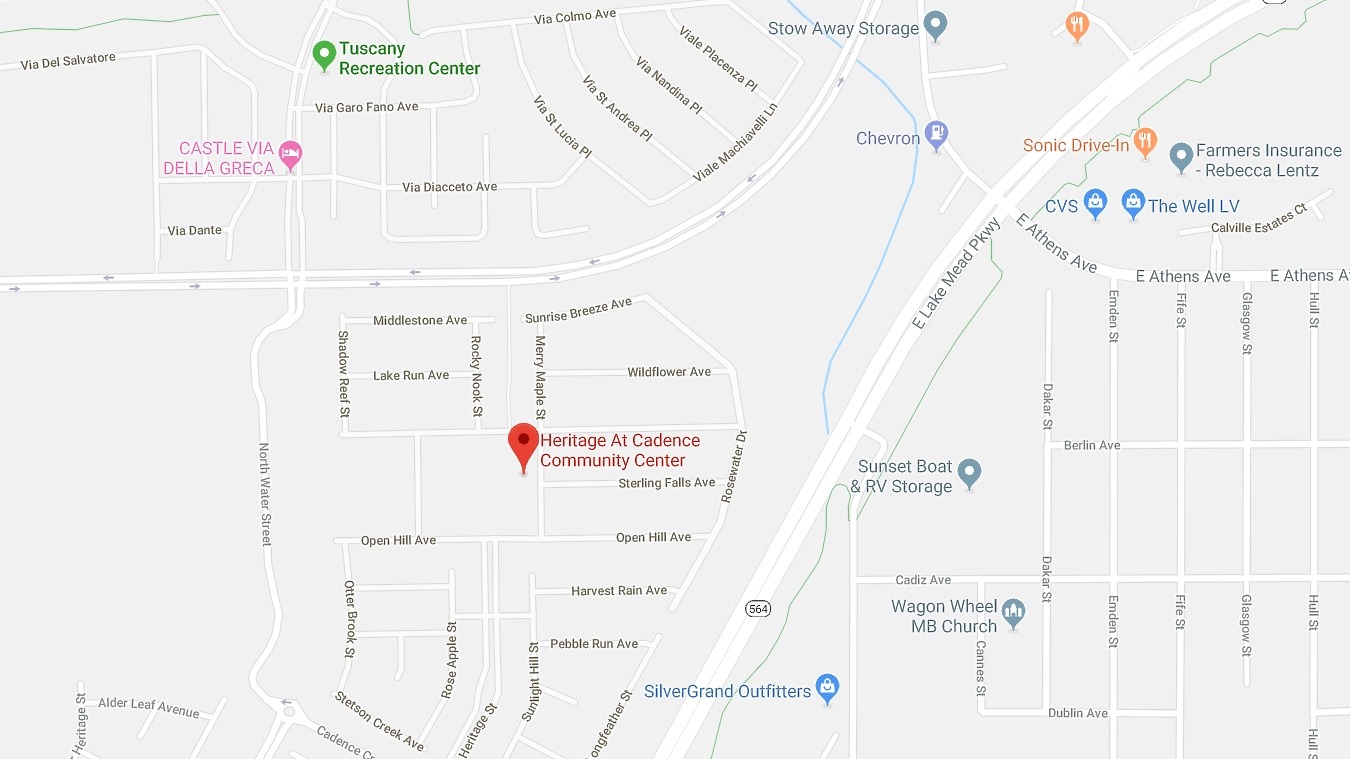 Heritage at Cadence will offer its residents an opportunity to meet like-minded people who share the same hobbies and interests. The neighborhood offers a peaceful atmosphere suitable for a quiet and relaxed life. However, things are not so quiet a few miles away from the community where you will find the famous Las Vegas Strip and all downtown amenities. Besides being minutes away from the Strip, the community has plenty of its own amenities to show off. The best example is the Heritage Recreation Center located at the center of the community.
Heritage at Cadence Homes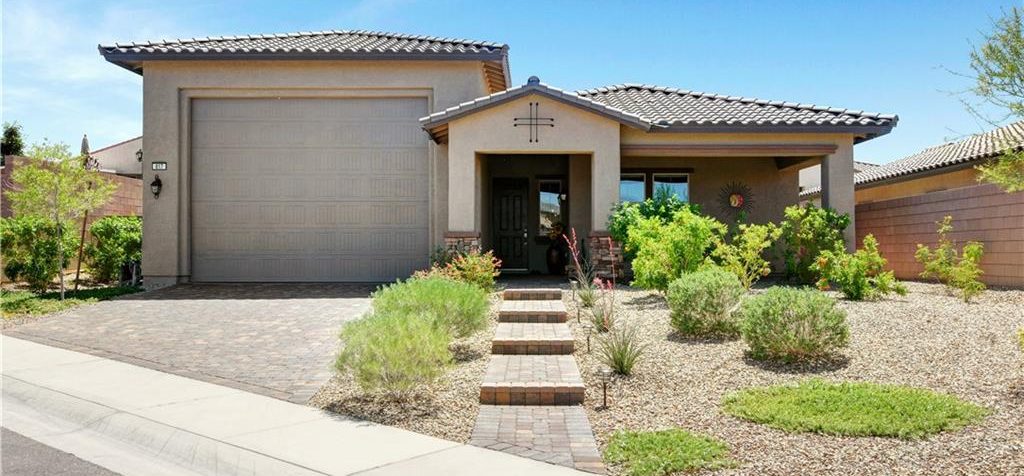 This country club type of center stretches across a surface of 22 713 square feet, which is more than enough space to pack together numerous amenities, restaurants, and rooms for fun activities. For starters, the residents of Heritage at Cadence will have private access to the community center's fitness area and a luxurious indoor lap pool. Fitness-related amenities are a very important part of a 55+ community because such recreational areas allow residents to stay in shape and maintain their health and well-being...
Gym
Indoor swimming area
Hobby and game room
The multi-purpose room
Billiards room
Inside the arts and crafts studio
VIDEO: Heritage at Cadence Las Vegas Homes Overview
Heritage at Cadence in Henderson for Sale
It is also important to mention that the community center features a large ballroom perfect for private and public gatherings. We can already tell that Heritage at Cadence is going to be a major center of activities judging by the number and the quality of amenities located in the neighborhood. Besides an indoor swimming pool, the residents can relax and go for a swim in the outdoor pool as well, which is more suitable for relaxation rather than fitness and health activities. Right next to the outdoor pool is the covered patio as well as a picnic and BBQ area.

The Heritage community center offers plenty of space for recreational activities and social events. It also features multiple sports courts, including pickleball courts, bocce ball courts, and horseshoe pit. Those who enjoy long walks in beautiful scenery will love the nearby walking and biking trails that will take you on a beautiful tour of the neighborhood. You will also come across scenic parks and stunning landscape as you walk through the streets of Heritage. Keep in mind that this community is situated within Cadence, a larger master-planned community, which means you can easily find your way to other significant amenities in the area.
Heritage at Cadence Community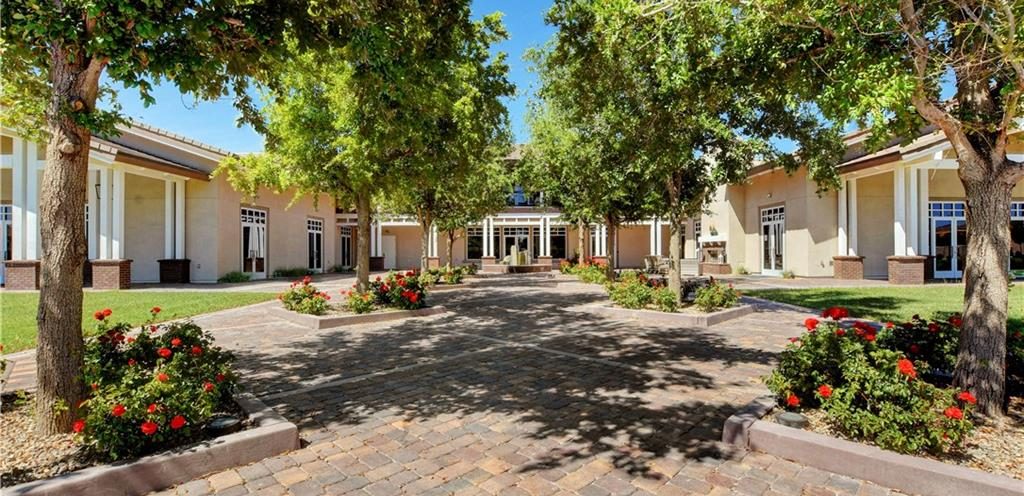 The master-planned community of Cadence is a truly unique spot with over 450 acres of parks and impeccable natural sights. The community also features its own pool with a waterpark, which is a popular destination for people of all ages. Let's not forget that Cadence offers one of the most unique features in the Las Vegas and Henderson area, which you won't find in other similar communities. You can rent bikes through bike-share programs in the community completely for free. On top of that, these are not just any bikes. These are smart bikes that use wireless technology that allows residents to book a bicycle using their mobile phones.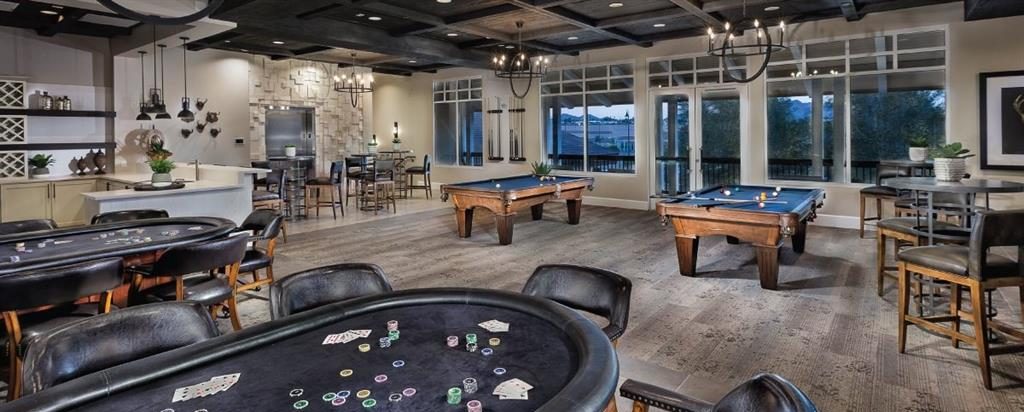 Thus, the community of Cadence and Heritage as well encourage an active and healthy lifestyle through numerous fitness-related amenities. When it comes to homes in Heritage at Cadence, you will be surprised by the quality of design by Lennar Homes. They offer luxurious properties with modern features such as granite countertops, spa-like bathrooms and very spacious bedrooms. It is important to menion that the 55+ active adult community of Heritage offers different types of homes in four collections: Duets, Symphony, Chorus, and Encore.
Lennar's Duets Homes collection is the simplest one and it features attached homes with a comfortable design. Next up are the homes from the Symphony collection. These are single family homes that range in sizes from 2023 square feet to2236 square feet and feature two to three bedrooms, two bathrooms, and an attached 2-car garage. The Chorus collection consists of medium sized homes ranging in sizes from 2 088 square feet to 2 870 square feet. The largest homes are those from the Encore collection, featuring a two to four car garage, with one model even offering an RV garage. These homes range in sizes from 2 525 square feet to 3 227 square feet.
Homes for Sale Heritage at Cadence

Interestingly, all homes in Heritage at Cadence will include Lennar's Everything's Included Package, which allows residents to upgrade their homes with luxurious features such as raised-panel maple cabinetry, stainless-steel appliances, or even home automation solutions. Either way, the residents at the Heritage 55+ community get to enjoy a luxurious lifestyle with plenty of amenities nearby. Important facilities such as hospitals, medical centers, the airport, shopping malls, and restaurants are located only a few minutes away from the community.
Even though the clubhouse in the center of the neighborhood is the main gathering place with all amenities in one area, the residents might still want to expand their activities to outside the community. In that case, they can take a short drive to Henderson or Las Vegas to enjoy casinos, world-class dining, and recreational sites. Let's not forget that the Tuscany Golf Club is located practically next to the community, which is a great convenience for those who love golfing. Other nearby sites worth visiting include Lake Las Vegas, Charleston Peak, and Lake Mead, among many other great locations in the Las Vegas area.
🏠 See Heritage at Cadence Homes for Sale ⬆️
○ We specialize in Heritage at Cadence Homes for Sale Call 702-882-8240