Guard Gated Las Vegas Communities
We Specialize in Guard Gated Homes
ℹ️ More Information
Guard Gated Communities with Features
Guard Gated Communities by Area
Today's Best Deals for Guard Gated
2 Properties
Guard Gated Homes for Sale Stats
December 3, 2023
$1,282,500
Med. List Price
Guard Gated Homes for Sale Stats by Price
---
What is Guard Gated Communities in Las Vegas?
Las Vegas GUARD GATED Homes for Sale
Guard Gated Communities in Las Vegas, Summerlin & Henderson are often requested not only for the security, but for consistent property values and peace of mind. Las Vegas guard gated communities are ranked among the best in the world for lifestyle and amenities. We have a very diverse market for condos, townhouses and mansions.
Potential buyers with an eye on Guard Gated Las Vegas Communities might also find comparable properties worth considering in Summerlin Communities in Las Vegas, Tennis Homes in Las Vegas Communities and Las Vegas Community Pool Homes.
🏠 See Guard Gated Communities Homes for Sale ⬆️
Featured Guard Gated Communities
| | |
| --- | --- |
| Anthem Country Club | Red Rock Country Club |
| Canyon Fairways | Seven Hills |
| Eagle Hills | Southern Highlands |
| MacDonald Highlands | Spanish Trails |
| Mountain Trails | The Ridges |
| QueensRidge | Tournament Hills |
Guard Gated Communities in Las Vegas

Nowadays, guard gated communities became popular trend in the real estate industry, especially in the Las Vegas area. People started moving in such communities in order to enjoy greater residential privacy and luxury. This are communities that are characterized by being closed communities that emphasize security by having big walls and fences, closed gated perimeters and are equipped with the latest technology for offering the best security system.
Las Vegas NV, is known as one of the most popular places where great guard gated communities can be found. There are many Las Vegas guard gated communities from where people can select the home of their dreams.
There are number of guard gated communities under construction each year. The real estate market is dynamic, always offering something new. Let's see the reasons why people love living in guard gated communities.

Increased Security Safety
First and foremost, there is no doubt that these communities have the best security amenities to ensure that its residents live in a safety environment. This is one of the main reasons why people move in such a communities today. As the amount of thefts is increasing year by year, people are thinking about finding their perfect home in a place where there is an extra security provided.
The entrance gates and guards are informing everyone that it is hard to get in in those communities. Moreover, in a gated community, there is a limited number of people who are allowed to enter with a vehicle. Also, in some communities, it is required for residents to report if they are having guests.
Less Traffic and Noise
Unlike in many other areas and communities, there is never a lot of traffic on the streets in a guard gated community. This is great advantage for people who are always in a hustle and have a busy life, so they will not wait in line to get to work in an hour or two.
Also, it is great for families with children, so they can freely allow them to spend the day out playing with friends and neighbors, without having to worry about vehicles. This means that these communities have great pedestrian safety both for kids and adults unlike in other areas, where there are numerous of speeding vehicles, passing by on a daily basis.

"Residential gated communities are growing in popularity. About six percent of Americans live in a gated community and construction of such communities comprises 10 percent of the new home market – and as much as 50 percent in larger metropolitan areas in southern states."
Sense of Living in a Community
Another great advantage when living in a guard gated community is that there is a great sense of socialization. Usually, residents meet with the same people on a daily basis. Therefore, it is very easy to develop friendships with people that are same age, have similar interests and lifestyle. As all the visitors are controlled in this area, it is easy for people to find out who lives there and develop trust.
Moreover, there are a lot of events and gatherings organizes in guard gated communities throughout the year including concerts, charity events, picnics and many more. By participating in this events neighbors meet with each other and interact on a daily basis.
Beautiful Greener Environment
Generally, all guard gated communities are peaceful and quiet, filled with beautiful green appearances. Living in a cleaner, healthier and quiet surrounding is also another advantage that people usually take into consideration when moving into a guard-gated community.
Unlike living in busy neighborhoods, where people are surrounded with pollutants, here residents enjoy in a plenty of greenery, open spaces perfect for long walks and clean air. Moreover, many energy efficiency homes can be found in this communities.
Las Vegas Guard Gated Homes for Sale

Restricted Solicitation
How many times you found a salesperson on your door bell, who interrupted you doing something very important? I guess a number of times! Well, in guard gated communities this almost never happens. Although this is not one of the advantages that are of utmost importance, still situations like this are usually very annoying.
Active Lifestyle
For those people who prefer to be active and engaged, guard gated communities might be the perfect fit. All gated communities have some courts or amenities that will allow its residents to be active and keep their healthy lifestyle. For example, gated communities feature gold courses, tennis or basketball courts, swimming pools, fitness centers, parks and clubhouses.
For people who have experienced living without these amenities in a footstep of their door this might just be unbelievable. But definitely, having access to sport courts and not having to wait in fitness centers is a great benefit for living in a guard gated community.

Higher Property Values
Since gated communities became highly desirable, it definitely led to increasing the property values. Unlike than non-gated properties, here house prices and rental properties are more expensive. For traditional families, guard gated communities are common choice as they want to raise their children in a nicer environment and provide them with amenities important for them to preserve healthy and happy lifestyle.
Also, as the amount of security in gated communities is much higher than in other communities, that also adds to properties having a higher value. Therefore, for people who are purchasing a home in a gated community and have a thought to sell it afterwards, they do not have to worry about. They are able to find a buyer very quickly.
Guard Gated Communities tend to have lowest crime rates
Guard Gated Homes average higher property values
Guarded Neighborhoods have shown more green belt, golf access or parks in walking distance.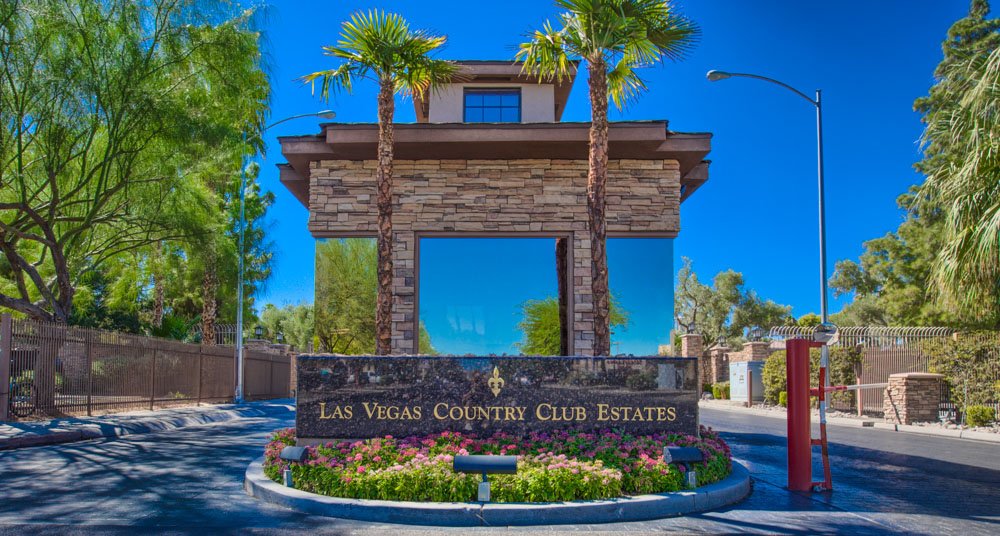 An Afterthought
Truly, guard gated communities function very good in today's world for peace of mind. As we mentioned they are safer, quitter and greener places to live in. Although they are more expensive than non-gated communities, they can be found in many different price brackets and styles.
If you are interested in gated community homes for sale in Las Vegas Nevada, be on a lookout for new mls real estate listings on our web site. The Las Vegas real estate sale in Summerlin offers many single family home options close to golf course amenities and recreational areas. Regardless of square feet sizes and floor plans, these homes offer luxury combined with utmost security.
🏠 See Guard Gated Communities Homes for Sale ⬆️
Searches Related to Guard Gated Communities in Las Vegas
Best Neighborhoods in Las Vegas
Las Vegas Luxury Homes for Sale
Summerlin Homes for Sale
-
We Specialize in Las Vegas Guard Gated Homes for Sale Call 702-882-8240
Search Guard Gated Homes
Back to Las Vegas Real Estate