Green Valley Ranch
December 3, 2023
Homes for Sale in GREEN VALLEY RANCH Henderson NV
Green Valley Ranch homes for sale in Henderson, NV are one of the most in demand due to location to the District, Parks, Library, Pool and the Resort Casino. Green Valley Ranch is a master planned community which has walking trails and easy access to all locations and amenities. Our office is located in The District.
Those considering Green Valley Ranch Homes may also have an interest in viewing similar properties available in Southern Highlands Las Vegas Homes for Sale, Homes for Sale in Rhodes Ranch Las Vegas and Homes for Sale in MacDonald Highlands Henderson NV.
🏠 See Green Valley Ranch Homes for Sale ⬆️
Green Valley Ranch Homes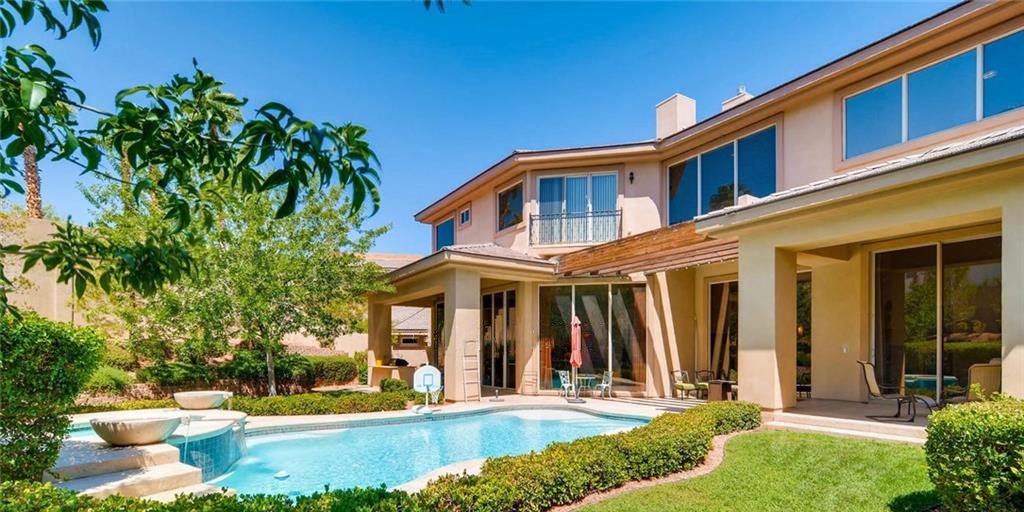 In the southeast corner of the Valley, in the popular city of Henderson, lies one of the best known master-planned communities in southern Nevada called Green Valley Ranch. The development of this community began in the middle 1990's and was completed in 2002. Today, this 1 310 acre master-planned community is known as attractive community, including over 4 000 homes and more than 10 000 residents.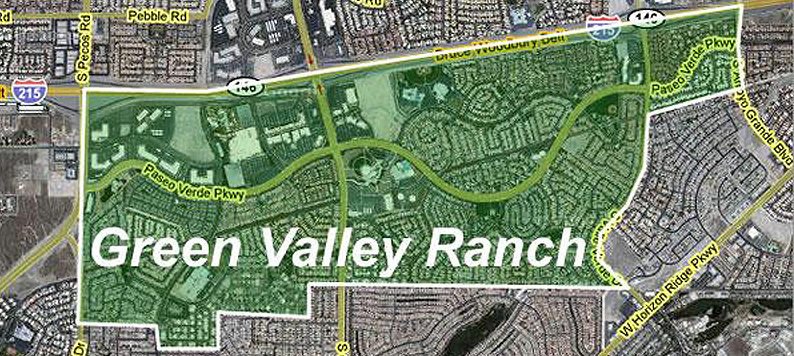 Location - Located in the updated parts of the city, the community was developed to take advantage of the beautiful natural environment,enhanced desert landscapes, countless of palm trees along the roads and wide open spaces.

In order to enhance a better sense of harmony and design, color-coordinated tile roofs and stucco finishes can be seen in this area. The Green Valley ranch community is incorporated of a mix of land such as 775 acres of residential neighborhoods and 310 acres for retail, office, medical facilities, and a planned resort gaming hotel.

Additional 200 acres are reserved for community amenities like parks, schools, recreational centers, open space areas, pedestrian and bike paths; and houses of worship. Green Valley Ranch is a sought after because of the popularity of the schools such as John C. Vanderburg Elementary School, Neil C. Twitchell Elementary School, Glen C. Taylor Elementary School, Bob Miller Middle School and Coronado High School.

Green Valley Ranch Community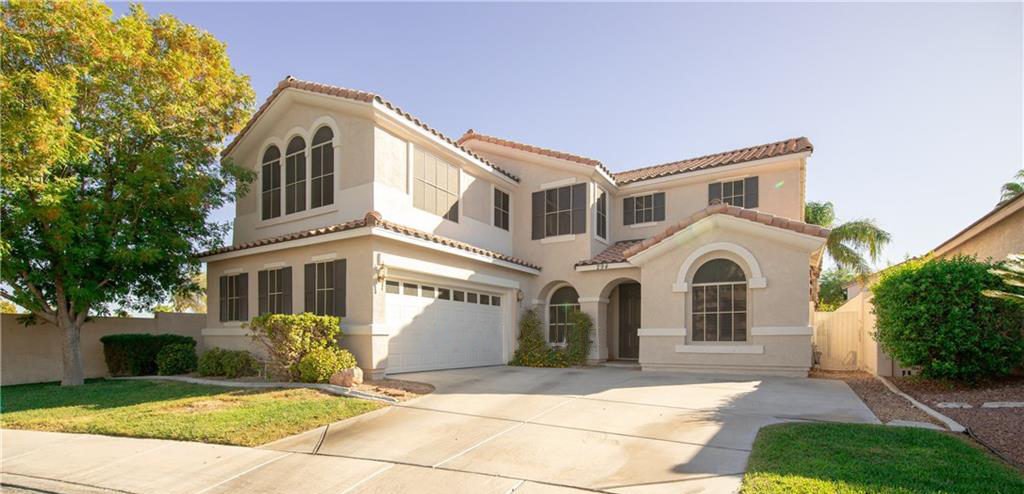 Real Estate Market - There is truly a home for everyone in this community. This master-planned community includes condominiums, townhomes, single-family homes and even guard gated communities. Homes in the Green Valley Ranch resale market range from 2-bedroom, 1200 square foot models in the low $ 200 000 to million dollar custom guard-gated estates.

The District at Green Valley Ranch - Located next to the Green Valley Ranch resort and connected with a pedestrian walkway, The District at Green Valley Ranch is a wide and amazing street of shops and restaurants where people usually come to relax and take a break from the busy Las Vegas Strip. Although it seems like this is a place that is miles away from Las Vegas, it is actually just 15 minutes away from the Strip.

The outdoor shopping facility is split into two sections, one sections being on the same side as Green Valley Ranch resort, while the other is just across the street in the Whole Foods/West Elm shopping area.

The District is definitely a great place to rest from the hype from the Strip and stroll through the streets with more than 50 stores or enjoy with a great company in some of the amazing bars and restaurants around.
Green Valley Ranch Homes for Sale

Green Valley Ranch Amenities - Green Valley Ranch is a famous community known for providing a variety of both modern and casual amenities that meet the needs of every family member, starting from the youngest to the oldest. Recreational amenities include parks, open space areas, pedestrian and bike paths, and Liberty Pointe, an element of this community featuring a performing arts pavilion, multi-generational recreation and aquatic center and a library.
Green Valley Ranch Parks - There are two best-known parks located in this community known as Discovery Park and Paseo Verde Park. Discovery park is an awesome park with great landscaping and most importantly a very clean one. The park features Basketball court, tennis court, covered playgrounds for kids, walking trails and great picnic benches. On the other hand, Paseo Verde Park is 8 acre with great amenities such as baseball field, basketball, tennis and volleyball courts, picnic area, playground and awesome water fountain.

"This is a fabulous park located near Paseo Verde and Valley Verde. There is a huge baseball diamond area that I see frequently used. They also have tennis courts, basketball courts and a large child play area. " - Yelp Reviewer
Real Estate Green Valley Ranch Community
Henderson Pavilion - The Henderson Pavilion is an amphitheatre which is used primarily for music performances and is located in Green Valley community.It is the largest open air amphitheater in Nevada, and the first of its kind in Southern Nevada. The Henderson Pavilion is owned by the City of Henderson and is the home of the Henderson Symphony Orchestra, and is a place where many of musical events are hosted each year.
"Went there last Saturday, for the first time, for a concert. Was very surprised and pleased with the facility. Kind of semi outdoors with a large trap like structure over the stage and seating area!" - TripAdvisor
Paseo Verde Library - Located near the Henderson Pavilion off the South Green Valley Parkway and Paseo Verde Parkway the Paseo Verde Library is a 1 000 square feet glass-wall reading room with two quiet study rooms available to be reserved online with a valid library card.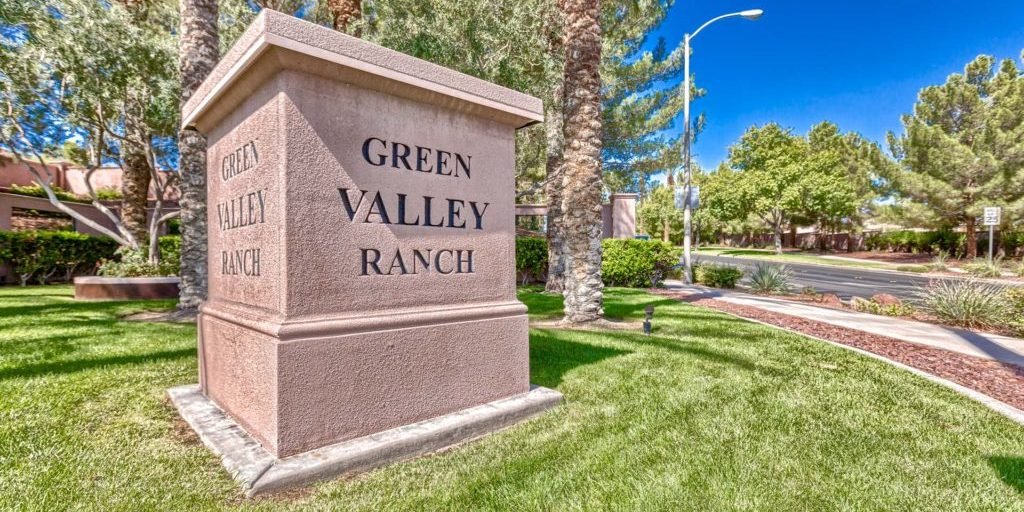 Green Valley Ranch is a community with a sense of true identity. If you are looking for Green Valley Ranch houses for sale, contact us for more information about new mls real estate listings and price deals.
Searches Related to Green Valley Ranch Homes for Sale
Green Valley Ranch Condos for Sale
Homes for Sale in Henderson NV
Green Valley Homes for Sale
-
We Specialize in Green Valley Ranch Homes for Sale Call 702-882-8240