Foothills At Southern Highland
We Specialize in Foothills At Southern Highlands Homes
ℹ️ More Information
---
Foothills At Southern Highland
October 1, 2023
$1,122,450
Med. List Price
What and Where is Foothills At Southern Highland Homes?
Foothills at Southern Highlands Homes
Foothills at Southern Highlands is a medium-sized neighborhood located within the master-planned community of Southern Highlands. Foothills features a total of 268 luxurious homes that were built between 2001 and 2005. As a part of a greater master-planned community, this neighborhood offers a wide variety of amenities combined with beautiful landscape and recreational sites. The homes in Foothills range in size from 2 589 square feet all the way up to 6 307 square feet. Thus, buyers can choose from moderately sized homes to larger properties on lots of up to 31 363 square feet.
For those looking at Foothills At Southern Highland, there is potential interest in checking out similar listings in Providence Las Vegas Homes for Sale, Skye Canyon Homes for Sale Las Vegas and Mountains Edge Homes for Sale Las Vegas.
🏠 See Foothills At Southern Highland Homes for Sale ⬆️
Foothills at Southern Highlands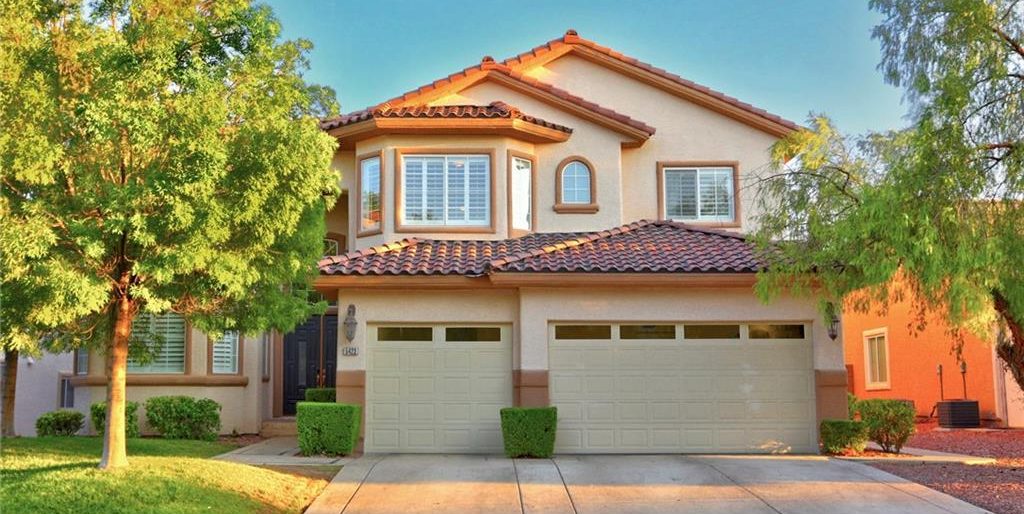 The smallest lot in the Foothills neighborhood measures over 10 000 square feet, which means every property offers a great deal of outdoor space for recreational activities. Residencies within the Foothills neighborhood were built by Pacific Southwest Development, known as one of the most popular builders of luxurious homes in Las Vegas. While the developer has offered several floor plans buyers can choose from, most properties feature the average number of three bedrooms and three bathrooms. Of course, you can look into larger properties with up to five or six bedrooms and five bathrooms. Depending on the size of the home, properties feature garages for two, three, or four cars.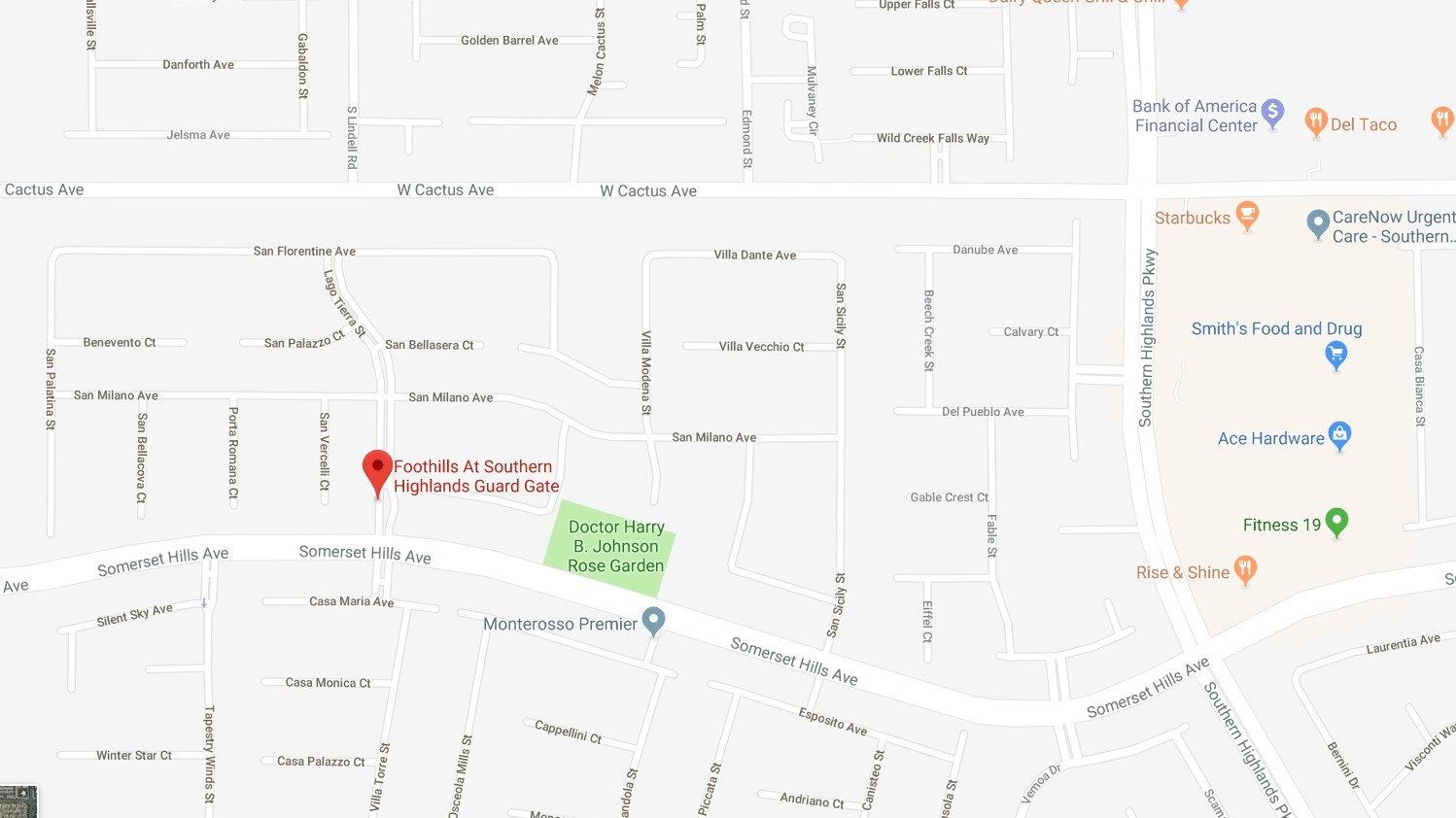 Foothills at Southern Highlands Homes

However, it is important to mention that the Foothills at Southern Highlands neighborhood is not only special for its properties. It is well-known for its convenient location in the southwest section of the Valley. Thanks to a great location, the neighborhood offers close access to all Las Vegas amenities, including the downtown area, the Strip, as well as the nearby McCarran International Airport, which is only 20 minutes away. Those who don't feel like taking a drive to enjoy some of the best Las Vegas amenities can spend time at the community park in Foothills at Southern Highlands.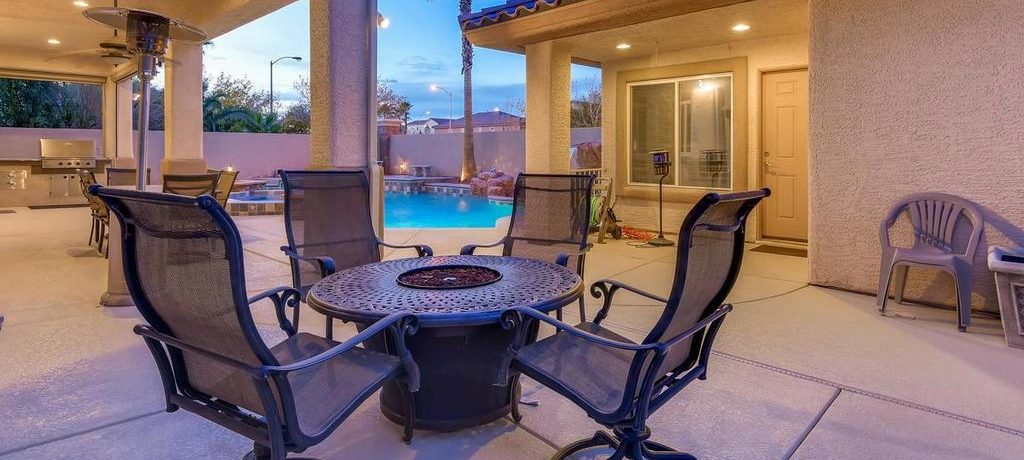 The community park, known as the Olympia Sports Park, offers over an acre of land where the residents can take walks, have family picnics, or engage in recreational activities.
The park features are...
Multiple lighted fields that can be used at night
Basketball court
Water play area
Workout stations
Hilltop trails
Playground area for children
The park is open every day from 6am to 11pm, however, the water play area closes at the end of the season on October 1st and reopens at the beginning of May.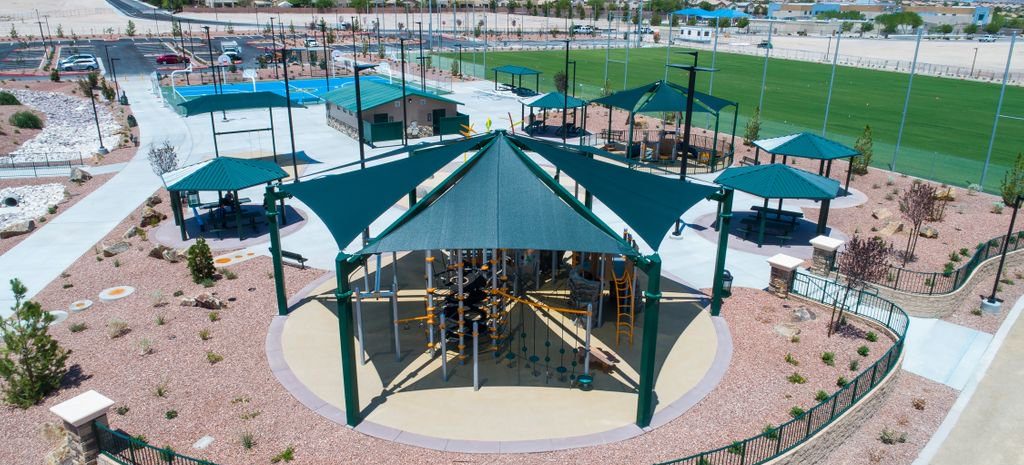 "The park was clean and set up well. There were several covered picnic benches spaced out around the soccer fields and playground/splash pad area. The fields were well maintained. The basketball court has several goals for small court and/full court games. The bathrooms are at the center of everything with water fountains that have a bottle dispenser. ...They winded around the fields and went further inventory got over a hill. There was a toddler sized playground and then probably age 5 and up for the other, which were right beside each other." - Yelp.com Review
Southern Highlands private golf course stays in neighborhood of this Community
"I have been fortunate enough to have visited some of the nicest courses in the US and I would put the conditioning, design, and experience up against any of them. Only thing that could have been better was the weather which was windy and rainy. The greens were rolling very true and moderately quick, especially considering the rainy conditions. ...The surroundings created by all of the trees and water features is spectacular. If you ever have the opportunity to play here it will not disappoint. Awesome job by the Superintendent and his team as well as the proshop staff." - Golfadvizor.com Review
Foothills at Southern Highlands Community

Overall, Foothills at Southern Highlands is a peaceful community situated in a great location. It offers plenty of single family residential homes with features such as private pools, granite counters in spacious kitchens, and detached casitas. The community offers close access to all Las Vegas amenities and the popular Southern Highlands private golf course. There are also plenty of amenities within the neighborhood, such as the large park with sports courts and picnic areas. If you are looking for a peaceful and secure neighborhood that offers affordable yet luxurious homes, Foothills at Southern Highlands seems to match that description perfectly.
○ We specialize in Foothills at Southern Highlands Homes for Sale
Call 702-882-8240