Eagle Rock Las Vegas
We Specialize in Eagle Rock Homes
ℹ️ More Information
---
Eagle Rock Las Vegas
October 1, 2023
$2,100,000
Med. List Price
Neighborhood:
SUMMERLIN VILLAGE 3
Custom transitional 2-story home with 4 bedrooms, office, loft with computer station, 1 bedroom down with bathroom. Charming courtyard. Large bright kitchen with nook/family room. Huge primary...
What and Where is Eagle Rock Homes?
Eagle Rock Las Vegas Homes for Sale
Eagle Rock Summerlin homes for sale is a guard gated community of 145 homes located The Canyons Summerlin. These Summerlin homes for sale have been recognized as one of the more affluent neighborhoods do to location among the neighborhoods of the TPC Summerlin golf course area. Walking distance to the Tivoli restaurant and shopping center.
Those in the market for Eagle Rock Las Vegas residences could also discover appealing alternatives among listings in Homes for Sale in the Ridges Las Vegas, Ascaya Las Vegas Homes for Sale and Regencyat Summerlin.
🏠 See Eagle Rock Homes for Sale ⬆️
EAGLE ROCK SUMMERLIN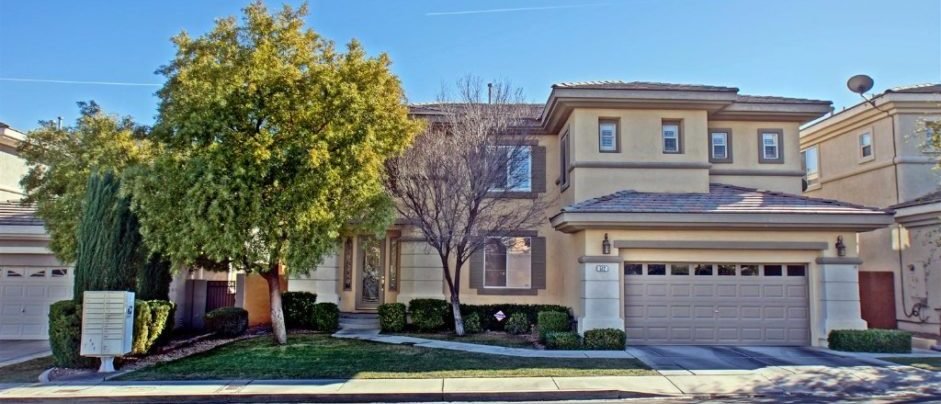 Eagle Rock is a neighborhood in Las Vegas located in the Canyon Village area of Summerlin. It is a modern and luxurious community that is a home of gorgeous estates closed behind the private guard gated entry.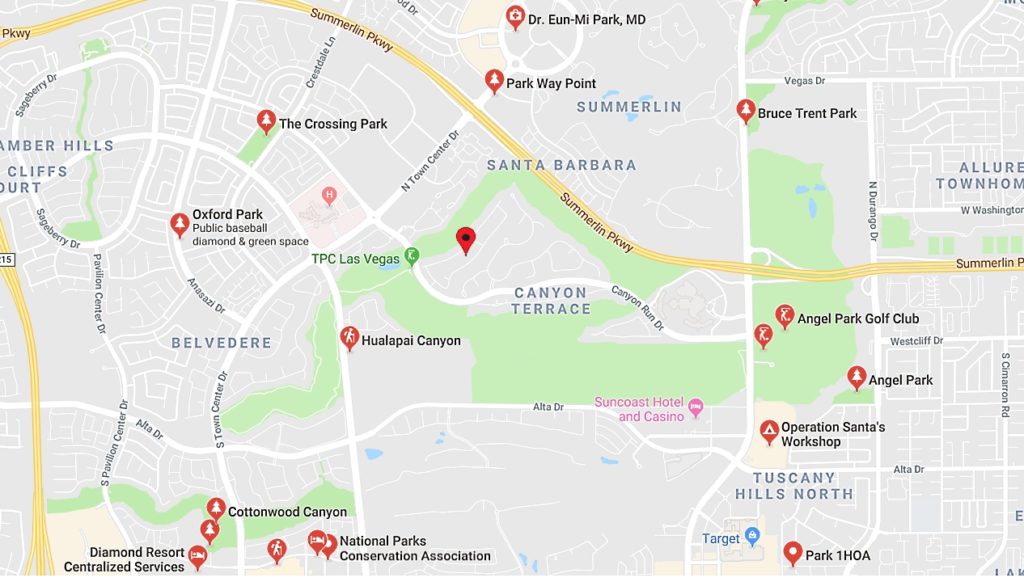 Eagle Rock Real Estate - The Eagle Rock community was built from 1997 to 2002 and features more than 140 fully arranged and attractive family homes. It is a community best known for having spacious homes in a great location. The majority of Eagle Rock homes are two story and many of them offer 3 garages. The homes range in size from 3 000 sq feet to over 5 000 sq feet and were constructed along the fascinating backdrop of The Canyons Golf Course. Most of the Eagle Rock homes have sizeable backyards and beautiful gardens with covered garages. The homes in this well established community are competitively prices and were mostly developed in 2000, but there are also some newer constructions. In general, homes in Eagle Rock are about $545,000 – $800,000 and sit on average-sized lots with five bedrooms and two bathrooms. Certainly, this community is perfect for those seeking single-family homes. All residents can enjoy some of classic and modern luxury homes with a vast array of amenities nearby providing ultimate comfort and enjoyment.
Eagle Rock Las Vegas Homes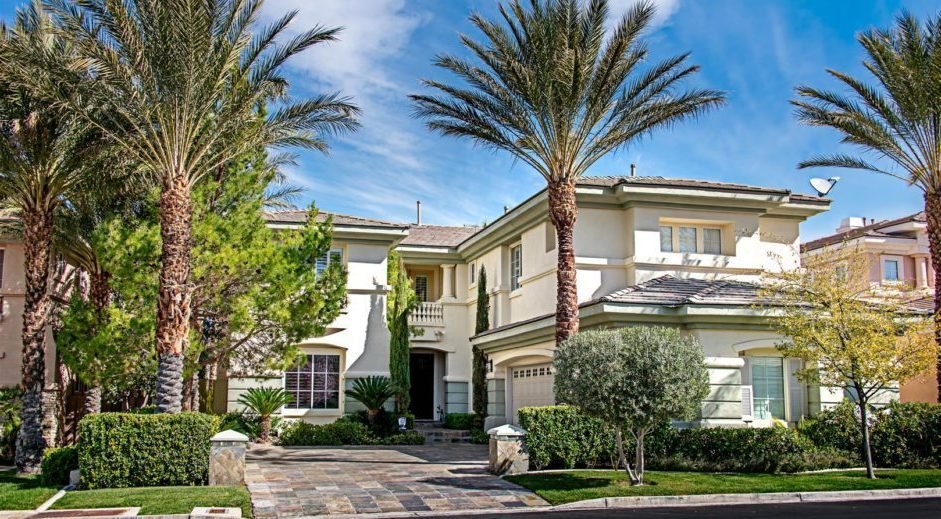 Location - Bordered by Hillpointe Road on the north and Hills Center on the west, with the southern and eastern boundaries extending through smaller streets, Eagle Rock has a convenient location to the freeways and has an easy access to the Strip and the airport in just 20 minutes. It's residents have a quick and easy access to the heart of Summerlin where they can enjoy at the Boca Park, Tivoli Village or the Downtown Summerlin Mall.
"As far as Vegas goes, this little faux Italian village is as good as it gets. It's quaint, decorated perennially with delicate white lights, and the architecture is a feast for the eyes. The stores are upscale, carrying nothing you need, but maybe some things that you want. The new furniture store looks direct from New York (but I have been too intimidated as yet to check it out). There are fabulous restaurants, such as Echo & Rig, but others that come and go. (And some misses, like the Parkway Tavern. Skip that one!). The card store, cupcake store, and coffee shop, are cute and precious. On Saturdays, they have a very fine Farmer's market. They also offer Opera and Symphony music in the park areas for free. Lots of photo opps here. Parking is plentiful in the garage (though I prefer valet or above ground at the entrance). Enjoy!" - TripAdvisor
Amenities - Eagle Rock's residents enjoy the pleasant natural surrounding around the whole neighborhood and are just a moment away from the vibrant Red Rock Canyon National Park. The location of this neighborhood is west of the Marriott Rampart Street Casino which is a great place for dinner, movie or relax at the spa center. This neighborhood is a popular location for buyers because of its location on the popular TPC Summerlin golf club. Some of the other Eagle Rock area amenities are the TPC Grille where visitors can stay up to date with dining specials, it is also very close to the Suncoast Hotel and Casino which is suitable location for dining, spa and gaming.This neighborhood is also located minutes from the Summerlin Hospital and a short drive away to the shopping and dining at Tivoli Village. The streets around this community are beautiful and tree lined with sparkling city lights and mountain views. Since Eagle Rock is located in Summerlin, it's residents can enjoy at the beautiful 6-acre park with a beautiful tennis court and walking trails.

"This has easily become my entire family's favorite casino! Bryce, the pit boss made our vacation one we will not forget. "Bricie" had excellent customer service and a personality that cannot be beat!! We spent 2 nights in a row playing blackjack here. The casino was clean, servers were attentive and the food was great! Thank you for taking care of us Bryce!! You were the highlight of our vacation! We are looking forward to coming back soon!" - Yelp Review
Eagle Rock Community Neighborhood
Community Living - Eagle Rock is definitely a community that provides a welcoming and engaging community atmosphere. The community provides amazing ambience for everyone interested in luxurious and modern designs. It is a community where almost everyone knows each other. The neighbours in this community are very kind and eager to meet new people and spend time with them. There is definitely more trust between the residents which relieves the stresses over the property and the family members . Additionally, to bring neighbors closer together, there are many events and gatherings organized throughout the year within the gates of this kind of communities.
Eagle Rock Summerlin VIDEO Overview
Privacy and Security - As a guard-gated community, Eagle Rock's biggest perk is safety and privacy. It is a community that provides a lot of benefits to its residents, although some amenities do not come cheap. Since this is a private gated community, it is difficult to access it than a standard community. Moreover, criminal activities are significantly reduced in most guard-gated communities also there is a lack of solicitors knocking on door. Considering the fact that only residents and invited guests are allowed to enter through the gates, the streets in such communities are quieter and safer for everyone living there. This also means that in this communities there are a lot of kids playing outside their home without parents worrying about high-speed cars or coming across strangers. At Eagle Rock, parents can relax while their kids play outside since the traffic is controlled and the vehicle speed is limited. Definitely, it is a community that is safer for children and pedestrians in general.
Homes for Sale in Eagle Rock Summerlin

There are definitely many benefits of living in this area. Living in Eagle Rock means living in a community with beautiful landscaping cared by a dedicated team of landscapers. There is a quality and modern constructions developed by top-notch contractors with years of experience. If you are interested in enjoying a lavish lifestyle in an elegant and exquisite home and take with the most outstanding views Las Vegas has to offer, then Eagle Rock is the most suitable location to find your next modern, chic and luxury home.
-
We specialize in Eagle Rock Las Vegas Community Homes for Sale Call 702-882-8240