Desert Shores Condos for Sale
We Specialize in Desert Shores Condos & Desert Shores Homes
ℹ️ More Information
Desert Shores Condos
October 1, 2023
What and Where is Desert Shores Condos?
Desert Shores Condos
Desert Shores is one of the numerous master-planned communities in the area of Las Vegas. Developed by RA Homes, this community dates back to 1988 when the first property constructions began. Today, Desert Shores counts around 3 351 housing units and it is one of the most desirable master-planned guard gated communities located in the northwest of Las Vegas.
Those in the market for Desert Shores Condos residences could also discover appealing alternatives among listings in Lake Las Vegas Condos, Las Vegas CC Condos and Las Vegas City Center Condos.
🏢 See Desert Shores Condos for Sale ⬆️
Desert Shores Condos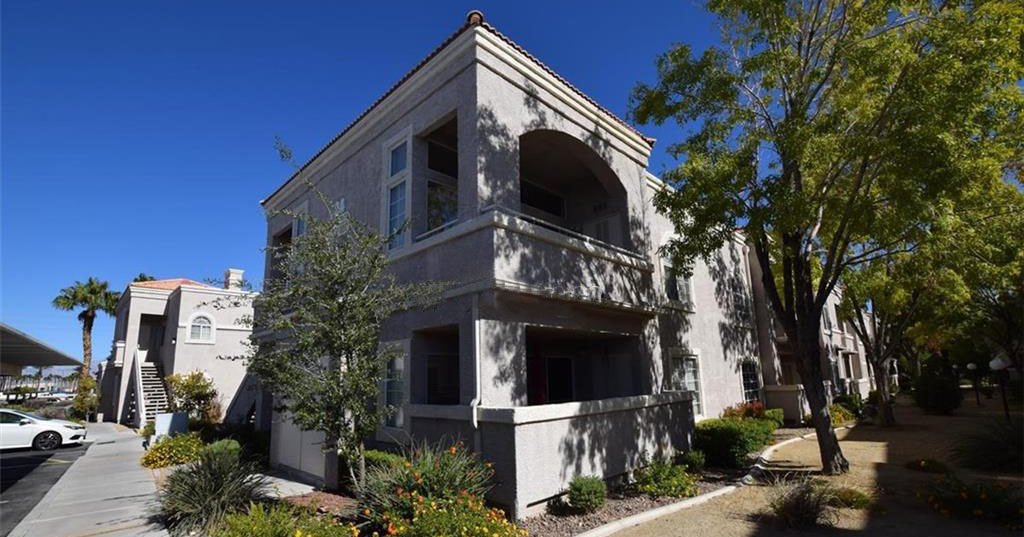 The community stretches across 682 acres of surface and it features a total of 22 different residential districts. All of this tells you how much diversity Desert Shores has to offer when it comes to housing options and shared community areas.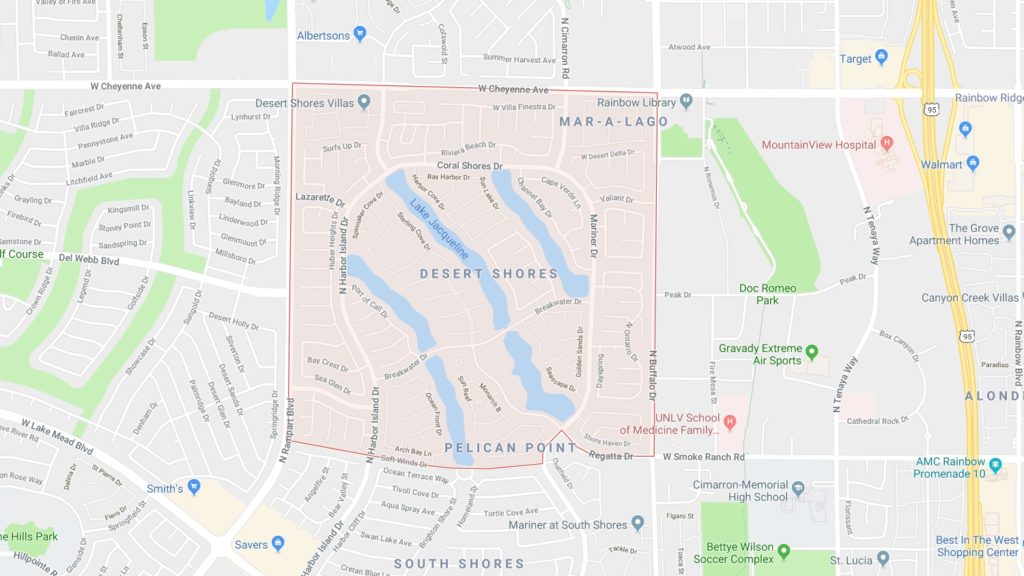 The population in Desert Shores has been on the rise in the last couple of years thanks to the numerous amenities the community has to offer. It features a stunning lagoon style swimming pool where the residents can relax on sunny sand beaches with palm trees.
The atmosphere around the pool area will make you feel as if you were on a vacation at an exotic, tropical location while in reality you are only a few minutes away from your home. As a recreation-oriented community, Desert Shores has plenty to offer when it comes to recreational amenities.
This includes a well-designed picnic park where, besides having picnics with friends and family, the residents can enjoy playing sports at modern volleyball and basketball courts. The park also has a separate area and a playground dedicated for children.
Desert Shores Condos for Sale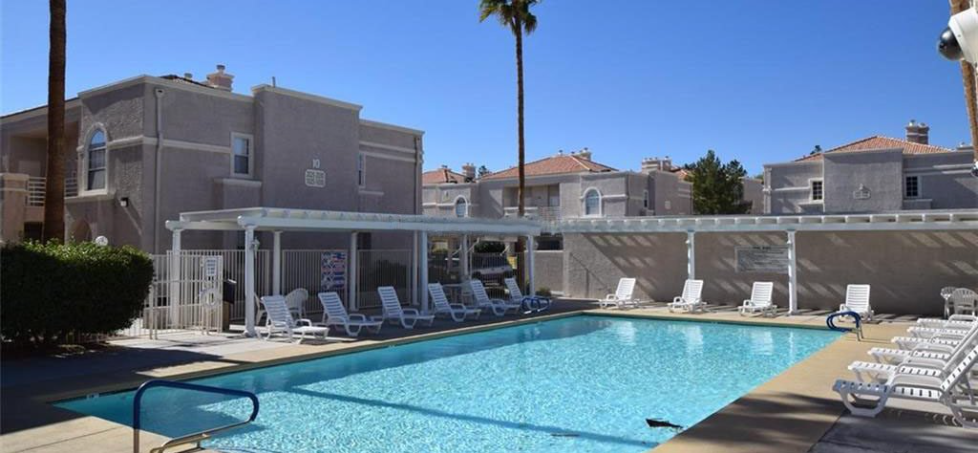 One of the biggest features of the Desert Shores master-planned community are the four man-made lakes that surround the area. The lakes feature community docks where residents can enjoy paddle boating activities as well as seasonal fishing.
If you are a fan of fishing activities or any water-related sports and recreations, you are going to love the Desert Shores Lakes and all the exclusive amenities they have to offer. All beach facilities and paddle boat amenities are available six days a week during spring and summer, including holidays as well.
Desert Shores Las Vegas VIDEO Overview
Another large attraction in the Desert Shores community is the large community clubhouse that stretches over 2100 square feet. The clubhouse features beautiful terraces on the side of the main lake where the residents can enjoy stunning views and eat at some of the finest dining places in the area.
The clubhouse in Desert Shores makes for a perfect location for community events as well as private parties where residents can book the area for their private guests. Besides numerous outdoor activities and a great facility such as this clubhouse, the Desert Shores community has plenty of other features to offer.
It is a private community, meaning all of its amenities are designed exclusively for the residents of the neighborhood. The community also has a great website where you can stay informed on events, announcements, and different activities in the clubhouse calendar.
Here is some activities you can do in Desert Shores
Swimming pool which is built to look like a tropical lagoon
2,100 square foot Desert Shores Clubhouse
Boating and Fishing in the Desert Shores Lake
Use the amenities of the Lagoon Park

Basketball Court
Volleyball Court
Sand Beach
Picnic Pavilions
w/BBQ grills
Condos for Sale in Desert Shores Community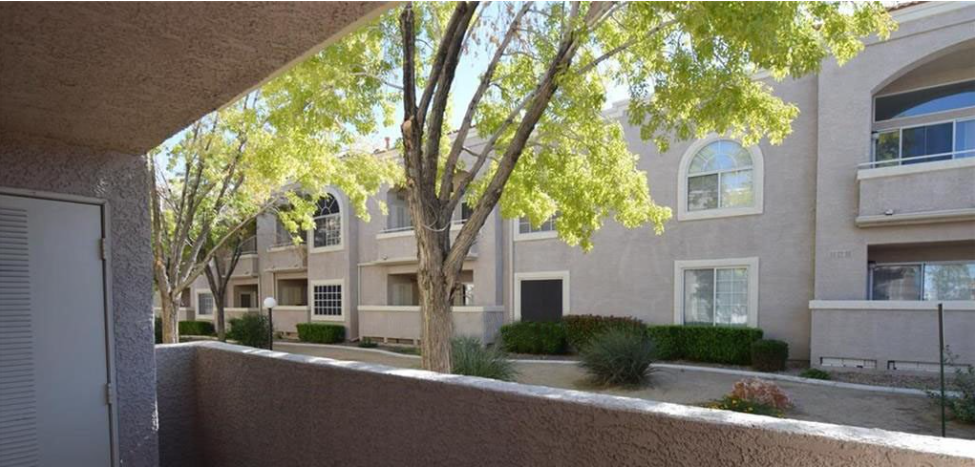 Living in Desert Shores Condos brings much more than the benefits of a great location combined with stunning amenities. Living in a condominium unit is often more convenient than living in a house. For starters, as a resident of a condominium complex you don't have to take care of maintenance and complex tasks.
Most major costs and maintenance fees are shared between all the residents of the community, meaning you will never have to carry the financial burden on your own. Most condominium complexes charge small fees that are directly stored in a reserve fund for unexpected costs and repairs.
In Desert Shores you can go to Marché Bacchus restaurant

"...We left without knowing where we were going to be able to get into and eat on Thanksgiving without a reservation. We walked into Marche Bacchus and were made to feel very welcome and a table was found for us in short order. Anthony our waiter was wonderful even after a long holiday on his feet serving customers. We had great service and enjoyed our meals tremendously. The outside porch where we were seated was warm, comfortable, and beautiful. This restaurant and their staff saved our Thanksgiving for us! We ended up having a wonderful time and really appreciated their accommodating us.Thank you!" - TripAdvisor
Another reason why people prefer living in condos is simply the lifestyle that these units offer. Condominium living is often much simpler than having a whole house. Condo units are usually located in the more urban areas of the community, while houses and larger properties are moved to the back.
Therefore, condominium residents have easier access to all the neighborhood's amenities and important facilities. Speaking of amenities, living in condos provides you access to shared amenities within the complex. Most condominium complexes offer different shared amenities, from pools and lounges to children's day care services.
Most people who choose condominium units as their go-to housing options often take security into consideration, as living in a condo complex with neighbors and people around you is much safer than living in a detached housing property.
Speaking of safety, Desert Shores is one of the safest communities in northwest Las Vegas thanks to its guard gated entrance. Living in a guard gated community is the best choice for families with children, since the gated entrance slows down the traffic in the neighborhood and makes the area much safer for kids.
The controlled entrance also keeps the crime rates low, as only the residents and their acquaintances can enter the premises of the community. Besides security, guard gated communities bring the exclusiveness of private amenities as well as the feeling of a tight knit communities where you can socialize with everyone in the area.
There is Gravady Extreme Air Sports in Neighborhood of Desert Shores for All Family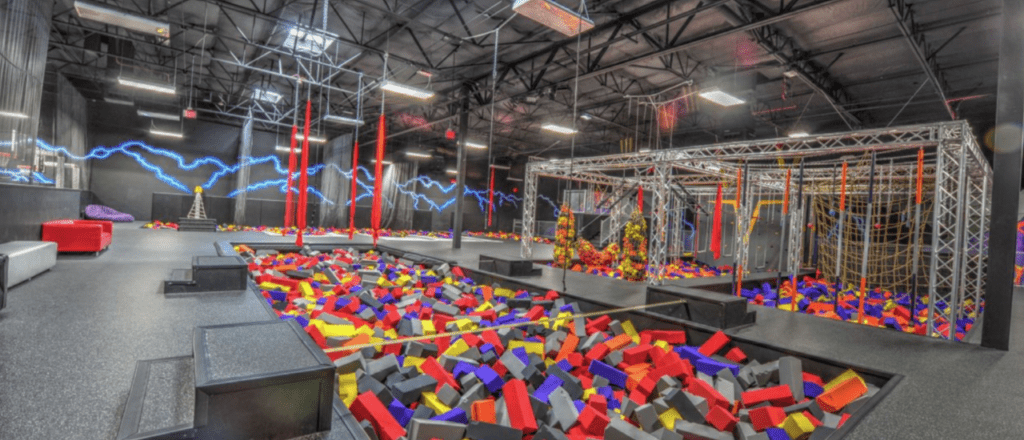 "This place is SOOO much fun! It's an indoor trampoline park. They also have these really fun obstacle courses so I felt like I was on the show American Ninja Warrior. I went on a Friday afternoon and it was fairly empty. We practically had the entire place to ourselves. So the price depends on how long you plan to jump in the park. Gravady calls it a "flight" and these "flights" take off every half hour so keep that in mind when you go to Gravady. Also don't bother bringing socks. You have to wear grip socks, which they sell for $3. They also have lockers available for rent. Overall I highly recommend going to Gravady! I really enjoyed spending my Friday afternoon there!!" - Yelp Review
Desert Shores Las Vegas Condos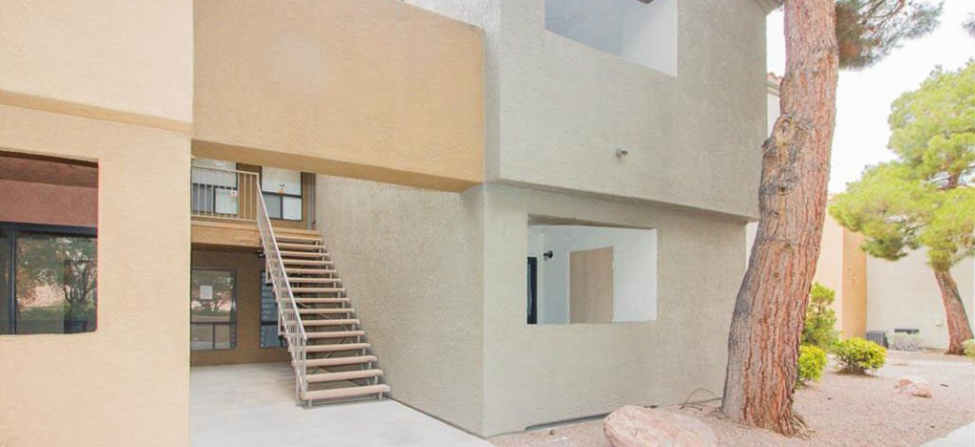 It is also important to mention the nearby small community called the Desert Shore Racquet Club. As one of the smaller community areas within Desert Shores, this neighborhood counts a total of 60 homes that differ in sizes from 1553 to 2099 square feet.
Besides the variety of sizes and price per square foot, the small neighborhood also offers a variety of pricing options and several different floor plans. Most of these homes feature two beds and two bathrooms, even though you can opt for larger properties with up to three bedrooms and two car garages, as well as additional amenities such as private swimming pools and covered patios.
Overall, the Desert Shores condos offer plenty of benefits to individuals and families looking for a place to call home. The neighborhood features a convenient location that is only a few minutes away from the Las Vegas Strip and other important areas in the city.
Even though the City of Lights is located nearby, the residents of Desert Shores can also enjoy world-class amenities within their own neighborhood, without having to drive down to the Las Vegas Valley. Conctac us for all real estate information including square footage, median sale price, as well as median price per square feet. Keep in mind that the Housing Act prohibits discrimination in housing based on color, race, religion, national origin, sex, familial status, etc.
Searches Related to Desert Shores Condos
Desert Shores Homes
Summerlin Condos
Las Vegas condos
-
We specialize in Condos for Sale Desert Shores Las Vegas
Call 702-882-8240