Corta Bella Summerlin
October 2, 2023
$1,129,599
Med. List Price
What and Where is Corta Bella Summerlin Homes?
Corta Bella Summerlin Homes for Sale
There are never many homes for sale in Corta Bella due to demand for that location. being that its a guate gated community close to multi million dollar homes and some of the top rated private schools.
Those considering Corta Bella Summerlin may also have an interest in viewing similar properties available in Reverence Summerlin Real Estate for Sale, Homes for Sale The Crossing Summerlin and Vineyards Summerlin Las Vegas.
🏠 See Corta Bella Summerlin Homes for Sale ⬆️
Corta Bella Summerlin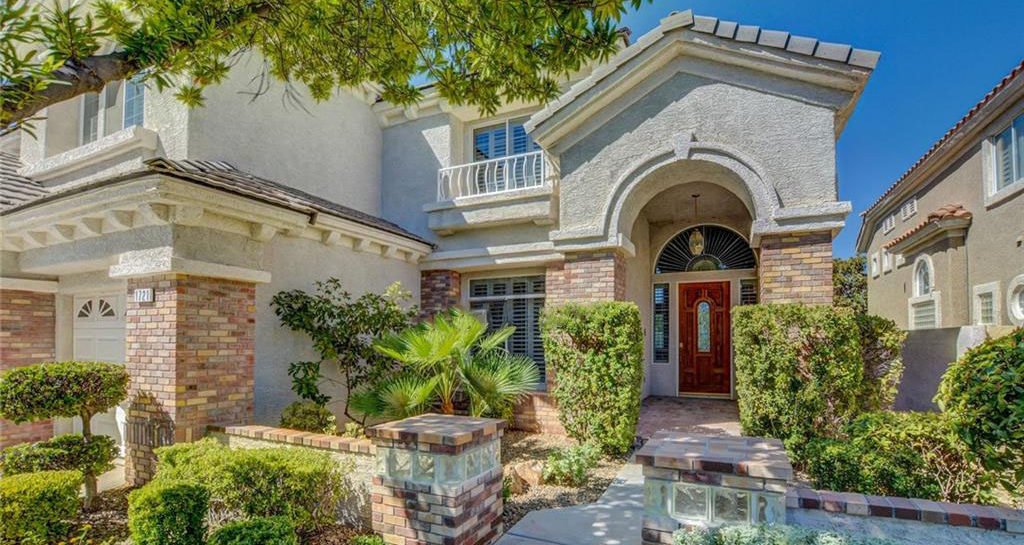 Corta Bella is a gorgeous guard-gated community located in Summerlin and features stunning homes with spacious properties. It is a community of large and single family homes in The Hills south village of Summerlin. Indeed, there are number of great homes that can be found in Corta Bella for relatively very low prices.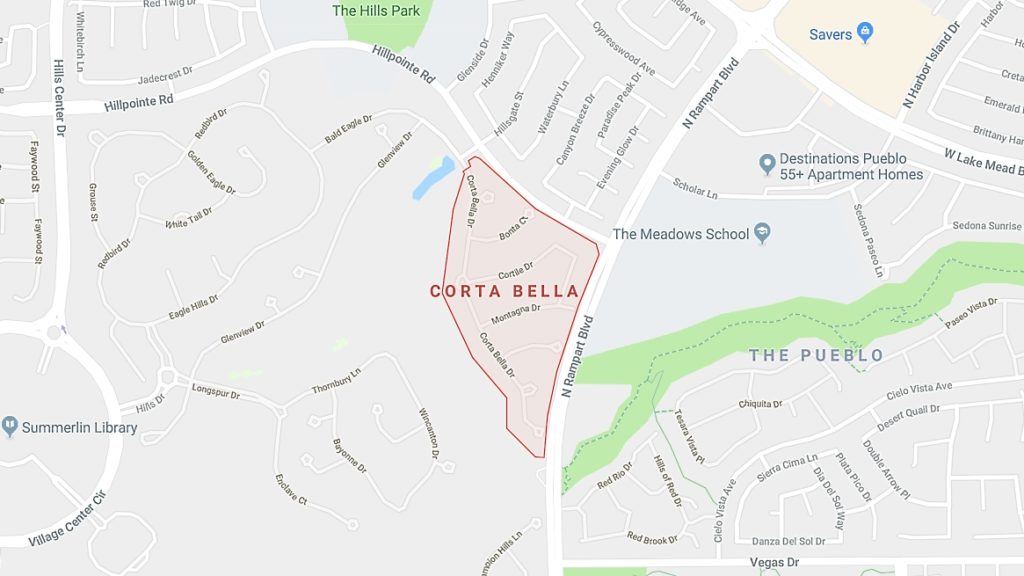 Location - Located at the Hills South Village of Summerlin, Corta Bella is a community with a great location. It is very close to the shopping corridor on West Lake Mead, the Summerlin Parkway, right down Rampart. It is also very close to one of the best parks such as Hills Park with tennis courts and ball fields, which is less than one mile to the west, Bruce Trent Park, with a weekly farmer's market located only one mile away down Rampart.
Corta Bella Las Vegas
Since this is a community located in Summerlin, one of the best neighborhoods in Las Vegas, its residents enjoy unparalleled list of amenities that keep them active, social and entertained. Some of the main attractions located in Summerlin being very close to Corta Bella include 150 neighborhoods and village parks, more than 150 completed miles of trails, 22 public and private schools, 14 houses of worship, nine golf courses, shopping centers, medical and cultural facilities and business parks. Many homes on the southern and western perimeter of the Corta Bella community back to the Summerlin TPC golf course.
Corta Bella Summerlin VIDEO Overview
TPC (Tournament Players Club) Golf Course - TPC at Summerlin is a private golf club in the west part of the community and is known for being the "desert elegance" in the Las Vegas Valley. The golf club opened in 1992 by Bobby Weed and up until now it is one of the most prosperous golf clubs in Las Vegas. It's innovative design and nature appreciation make this place a truly outstanding and the most visually stunning club in Nevada. As a result, TPC Summerlin was honored by Golf Digest magazine as "One of America's Best Golf Courses" and named by Nevada Business Magazine as the "#1 private golf course in Nevada" in 2006. It also was ranked No. 39 in Golf World magazine's 2012 PGA TOUR's Course Ranking issue among the TOUR venues the pros like to play.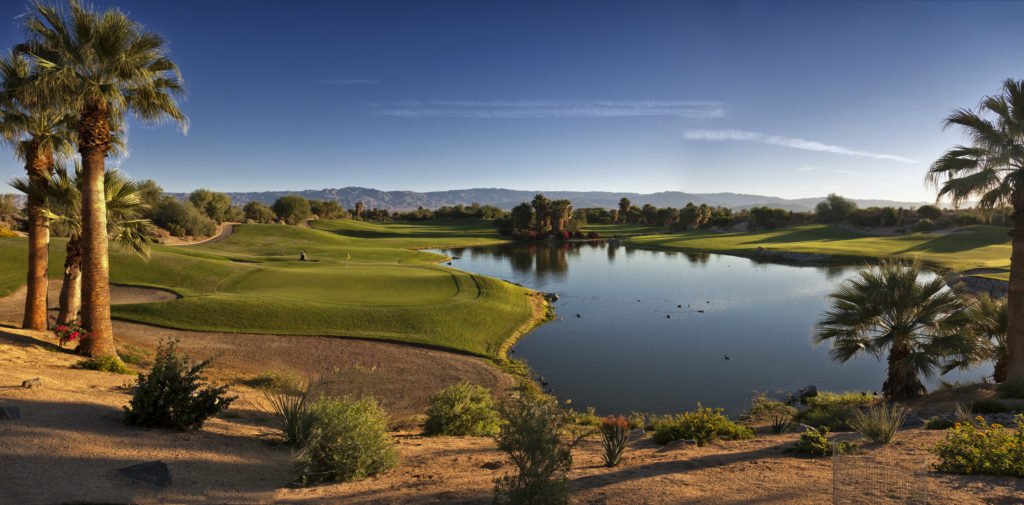 "This is one of the best golf courses you will ever see or play. It is world class! TPC stands for The Players Course and it is where all of the Las Vegas PGA events are played. The scenery from The Hill has to be experienced to believe! You should go out on the course on the cart pathway to the right to see the 92,000 square foot house under construction by the owner of one of the LV hotels. It is complete with a water park!" - TripAdvisor
Corta Bella Design and Architecture - Entering in the 24 hour guard-gated community Corta Bella, residents or visitors are astonished with the charming, beautiful and elegant atmosphere that this community brings. The community is filled with beautiful palm trees, long walking paths and tree-lined streets. Generally, the architecture and design at Corta Bella is inspired by European, Santa Barbara coastal and other styles and mostly the Las Vegas homes in Corta Bella range from 2,300 square feet to well over 4,200 square feet. Many of the homes are set among the prestigious above mentioned TPC Golf Course where residents enjoy the remarkable golf course views, rugged mountains and scenic desert landscape.

Corta Bella Community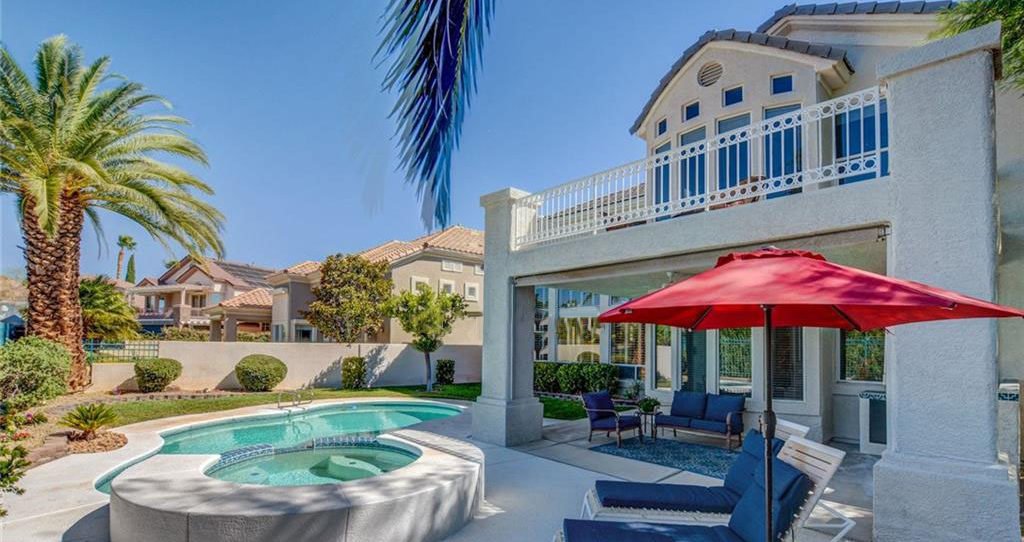 Nowadays, guard gated communities became popular trend in the real estate industry, especially in the Las Vegas area. People started moving in such communities in order to enjoy greater residential privacy, security and luxury. Those guard-gated communities, such as Corta Bella, are closed communities that emphasize security by having big walls and fences, closed gated perimeters and are equipped with the latest technology for offering the best security system. Therefore, living in Corta Bella means that residents enjoy a safer, quitter and greener community. Since unwanted situations such as thefts are on the rise every day, in guard gated communities it is very hard for a stranger to enter in. All the security equipment and staff contribute to making this communities a safer place to live in. Also, there is never a lot of traffic on the streets in Corta Bella which is a great advantage for families with children and for people who are always in a hustle and have a busy daily activities. Corta Bella is a community with great pedestrian safety. Another benefit which is characteristic for all guard-gated communities, including Corta Bella at Summerlin, is that there is definitely a greater sense of community living. As residents of these communities meet the same people on a daily basis there is a greater chance to develop friendships since they perform similar activities and have same interests. Also, there are a lot of events and gatherings organized throughout the year where residents meet and interact with each other. Apart from all this, it is also great that properties located in guard-gated communities have a higher value. Therefore, as they become more desirable year-by-year, their value is increasing correspondingly.
There is Bruce Trent Park in the neighborhood of Corta Bella

"Rain or shine, Bruce Trent Park is a great community park for family fun. Today we spontaneously grabbed a picnic to go from Whole Foods Market. We enjoyed an afternoon under a cloud covered sky for a comfortable January day. I appreciate the play equipment for small tikes and growing kids, especially three swings for older children. The playgrounds are enclosed by walkways and lawn, away from the streets. The bathroom is easily accessible. If you are fortunate to live in The Pueblo, take advantage of a walk to the park. As summer approaches there's a small splash pad. Mark your calendar for weekly farmer's market time or watch a local baseball game." - YelpReview
Corta Bella Neighborhood
Corta Bella, one of the most desirable luxury communities located in Las Vegas, definitely provides a fun way of lifestyle. It's residents and visitors have a vast array of first-class amenities to enjoy in without spending a quality daily time to travel to another place in order to fulfill its personal wants. In this community residents can perform a different activity every day. Some of them enjoy watching the amazing views from the top hills, others can host a picnic with their families and friends in one of the many parks around. For those enjoying sports, they can engage at the many courts around such as tennis court, golf court or do a long walk on the magnificent walking trails. Undoubtedly, living in Corta Bella means enjoying a great sense of elegance and style while maintaining a strong community vibe. Corta Bella residents live a luxurious lifestyle and enjoy all the comfort, relaxation and tranquility that this community offers. If you are interested in moving at The Hills South Village in Summerlin, then you should definitely consider the beautiful Corta Bella community.
-
We specialize in Corta Bella Summerlin Call 702-882-8240