City Center Las Vegas Condos
September 30, 2023
$1,017.00
Avg. $ / Sq.Ft.
What and Where is City Center Condos?
City Center Las Vegas Condos
City Center Las Vegas High Rise Condos for Sale to include Vdara, Veer, The Cosmopolitan and Mandarin Oriental. These are some of the most sought after luxury condos on the strip with a limited inventory. Listed below are all current City Center units on the MLS and available to be purchased.
Exploring options for City Center Las Vegas Condos? You might also want to take a look at similar properties in Las Vegas Country Club Condos, Lake Las Vegas Condos for Sale and Condos for Sale Henderson NV.
🏢 See City Center Condos for Sale ⬆️
Las Vegas High Rise Condos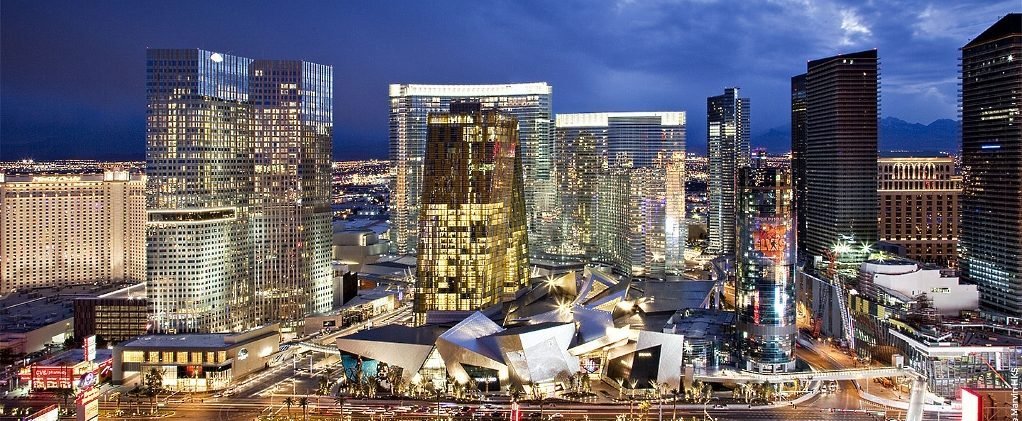 The most expensive, privately funded construction project in the US history is City Center, a city within a city located in Las Vegas. Owned by MGM, the City Center is known as the largest sustainable development in existence which refines and redefines the image of the stunning Las Vegas.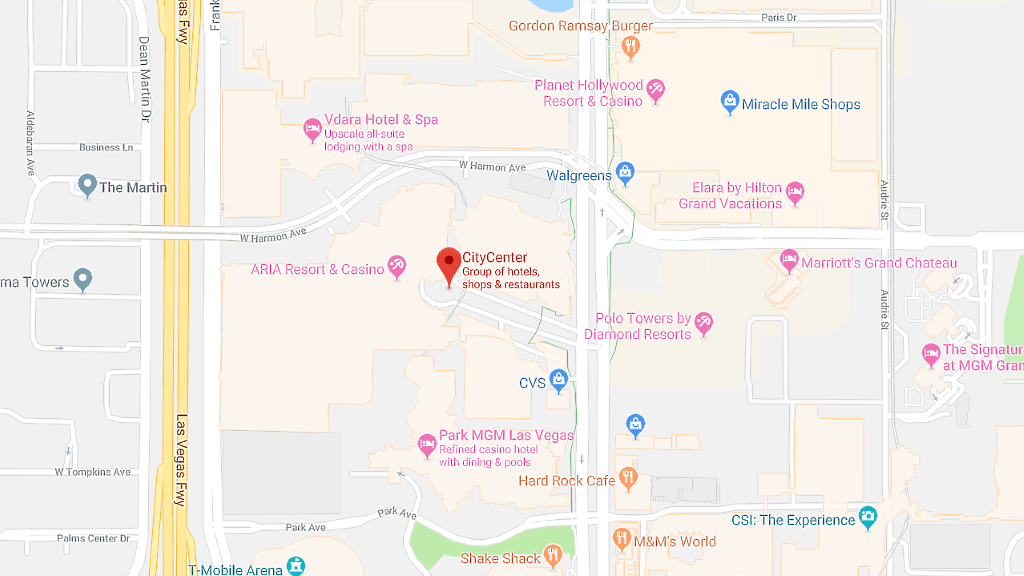 City Center Las Vegas Condos for sale represent a new era of resort experience in the United States. The construction of the project began in 2006 and it was opened to the public in December 2009. It is definitely much more than just a collection of resorts and residences, rather it is a whole community.

City Center is a project that provides a new level of environmental consciousness to the glamorous Las Vegas. The markable development is 67 acres in size and features hotels, casinos, luxury apartments, 600 000 square feet convention center, a theater and many high end retail spaces.

It is a mixed-up development situated between the Monte Carlo resorts and the Bellagio. The complex consist of the ARIA Resort and Casino, Vdara Hotel and Spa, the Harmon Hotel and Spa, the Mandarin Oriental, Veer Towers, Waldorf Astoria and the Crystals.
City Center Las Vegas
Design and Architecture - The U.S. Green Building Council awarded Gold LEED® certification to ARIA's hotel tower, convention center and theater; as well as Vdara Hotel and Waldorf Astoria Las Vegas. In order to complete the project like imagined, the MGM Mirage executives traveled the world and met numerous architects and discussed the project. They consisted a team of world famous architects and two leading real estate builders, Perini Building Company and Tishman Construction, and began the ambitious 20-month design phase. CityCenter Las Vegas provides a sophisticated, cosmopolitan hub on The Strip, distinguished by world-class design and sustainable urbanity. Gensler, the executive architect, represented the owner's interests in the leadership and coordination of all aspects of design, programming, construction documentation, construction administration, common area design, and above- and below-grade infrastructure. Gensler's combination of deep resources, broad skill sets, design creativity, and geographic diversity enable the MGM Mirage to provide a genuinely unique architectural service offering.
City Center Attractions - The enormous and beautiful complex offers dozens of unique options for dining, shopping nightlife, recreation and relaxation. It is one of the most exciting places in Las Vegas for gorgeous hotels, sophisticated gaming options, bars and spa and recreational centers.
Dining and Nightlife - The City Center offers a great nightlife experience to its visitors. There are many bars and lounges located inside Aria Resort Casino, however, are easily accessible from the quiet hotels Vdara and Mandarin Oriental.

One of the most visited nightlife places apart from the bars include sports bars with hue TVs, the Gold Boutique Nightclub and Lounge, the Deuce Lounge and a small and intimate Baccarat Lounge. Some of the best food options are exactly located here, at the City Center, so it's definitely a must visit place. It is definitely incomparable place for providing fascinating dining experiences.

The City Center is a place that managed to bring various famous restaurants together in one place, such as: Sage at Aria, Mastro's Ocean Club, Lemongrass located in Aria Resort, Mozen Bistro located in Mandarin Oriental and the new restaurant named She by Morton.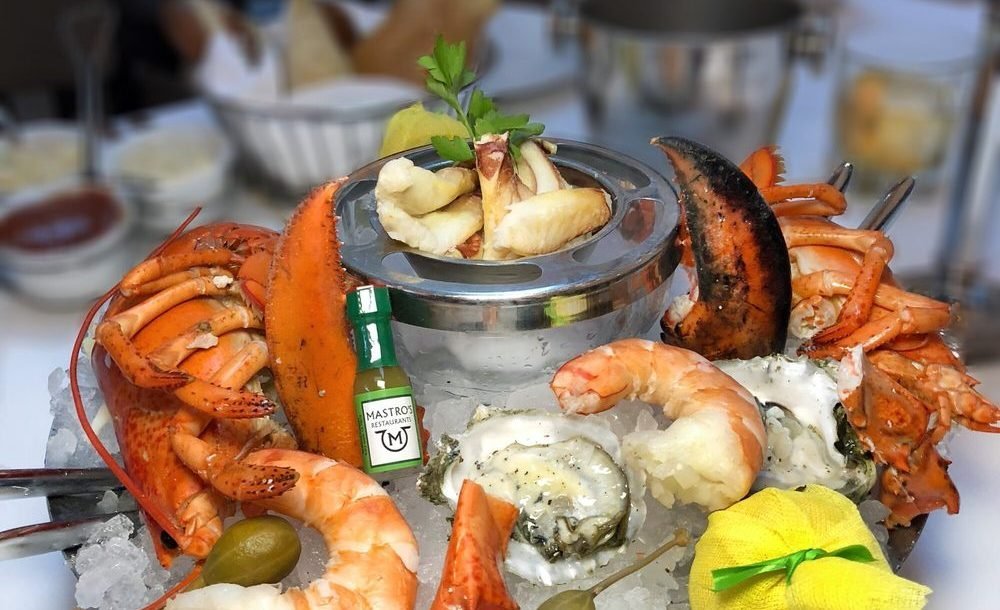 "I will start with YES it is a chain but it is always consistent and never seems to disappoint. This location is partially located in a giant treehouse in the center of an atrium. I was never in a treehouse as a child so as an adult I can appreciate it over a Chopin martini. The crab cakes were fantastic not mushy at all and you can see and taste the fresh crab meat. Calamari was good nothing crazy at least it wasn't overly greasy or chewy. Shrimp cocktail extremely fresh. Ribeye was spot on, prepared perfectly on a sizzling plate. The service as always was spot on. The best part of any Mastro's meal is by far the butter cake! So sinfully rich and decadent." - Yelp.com Review
Hotels - There are several gorgeous hotels at City Center Las Vegas including Vdara Condo Hotel, Mandarin Oriental, Aria Resort and Casino.
City Center Condos

Vdara - Vdara is an internationally inspired all-suites hotel and spa that offers a new level of sophistication. It is a gorgeous no-smoking and no-casino hotel, which perfectly suits to the City Center due to its unique crystals-like design and crescent silhouette. The hotel hosts 1,495 sophisticated suites and features a full-service wellness spa,salon and fitness center. Additionally,it featured a modern and innovative restaurant by Chef Martin Heierling, a Sky Pool & Lounge featuring a sparkling pool, bar and lounge, cabanas and event space. Due to its impressively designed shape, the hotel provides its guests with some of the most breathtaking views of the fabulous Las Vegas.
Mandarin Oriental - Mandarin Oriental is another luxurious and sophisticated no-casino hotel at the City Center Las Vegas.The world-renowned Waldorf Astoria Las Vegas debuted at CityCenter as Mandarin Oriental and is a winner of many awards, including the coveted AAA Five Diamond Award. The 47-story world-class hotel and residential experience features 392 guestrooms and suites and 227 exclusive residences.The hotel and residences deliver fine dining opportunities, a relaxing spa, spectacular accommodations and personalized service to its guests and services. Mandarin Oriental is definitely the place that set a new standard of style with its stunning suites, amenities and impressive architectural designs.
Aria Resort and Casino - Aria Resort and Casino represents the heart of the City Center. It features 4,004 stunning guestrooms within its 4,000,000 sq ft, including 568 suites,16 restaurants and 10 exhilarating bars and lounges. It is one of the newest resorts on the Las Vegas Strip and a technologically-advanced hotel that brings everything to visitors footprints. The hotel features a huge casino, the most popular night club Haze in Las Vegas, Spa and swimming pools. It provides expansive views of the Las Vegas Strip and is the central place to do things in Las Vegas.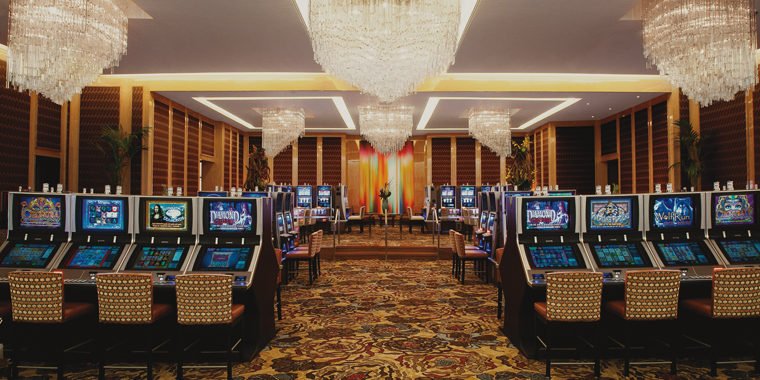 "We thoroughly enjoyed our stay at the Aria. I loved how bright and beautiful everything in the lobby was. We are not big gamblers so no comments on the casino. We enjoyed at day at the spa. The exercise space was amazing. Getting to our room in the 17th floor was a breeze everytime. I was concerned we would be waiting for elevators forever...not once did we wait more than A minute. We loved the floor to ceiling windows and the high tech way to operate everything in the room. The hotel is set off the strip, but accessing it was easy going through the Crystal Shoppes. We were also were able to walk to T-Mobile Arena with ease. I would highly recommend this hotel. " - TripAdvisor
Veer Towers - Veer Towers is known as the City Center's most unique residential development. It's two 37-story glass towers that opened in 2010. The towers were designed by Helmut Jahn & Francisco Gonzalez Pulido and lean in the opposite direction and every residence offers a view of Las Vegas skyline. The glass towers convey a sense of movement and encompass a total of 670 luxury condominium homes. This architectural marvel achieved a LEED Gold Certification and is a perfect place for anyone looking for a modern, luxury high rise, located in the middle of the Las Vegas Strip.

Shopping - Apart from the fabulous hotels and great dining opportunities, City Center is also a perfect place for shopping. Crystals is an upscale luxurious shopping mall in the City Center Complex featuring shops of some of the well-known and renowned brands. Just like the name itself, the exclusive luxury mall has a gorgeous architecture is full of crystals both inside and out, which add to the whole brilliance and elegance of the shopping mall. Moreover, the Crystals is not only a shopping mall. There is an art gallery that houses an art collection with masterpieces of some the most famous artists of the world such as Maya Lin, Claes Oldenburg and Richard Long. Therefore, it is the must visit place for everyone interested in seeing some fabulous pieces of art.
Condos for Sale in City Center
City Center Condos Las Vegas are definitely a welcoming environment for people to gather, relax and enjoy. The complex that makes people to rediscover the excitement of the city, boasts hotels, condominiums and a variety of activities that provide endless entertainment. In case you are looking for a place with a vibrant energy and be able to do something no matter what time of the day is, City Center complex is definitely the perfect place for you.
Searches Related to City Center Las Vegas
Veer Towers
Waldorf Astoria
Vdara Condos
-
We specialize in Las Vegas High Rise Condos For Sale
Call 702-882-8240