Centennial Hills
October 2, 2023
What and Where is Centennial Hills Homes?
Centennial Hills Homes
Centennial Hills Las Vegas Homes are located in the Northwest Las Vegas valley. The location puts it in easy access of the 215 and 95 making connecting to the rest of Las Vegas easy. Residents here have close access to the large Centennial park, library and a huge state of the art hospital.
Individuals researching Centennial Hills Homes might find value in exploring similar properties listed in Silverstone Ranch Las Vegas NV, Providence Las Vegas Nevada and Skye Canyon Las Vegas Homes for Sale.
🏠 See Centennial Hills Homes for Sale ⬆️
Centennial Hills Las Vegas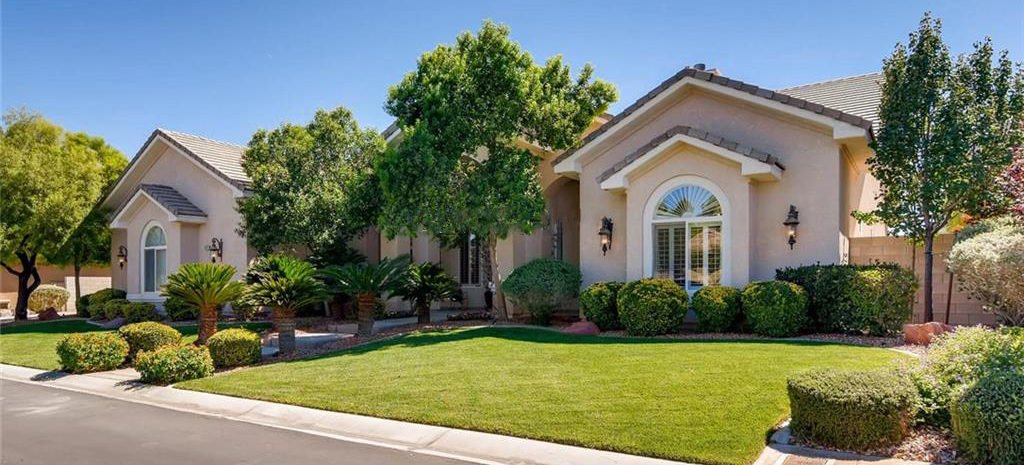 Centennial Hills is one of the many master-planned communities in Las Vegas, the Centennial Hills community stands out because of its amenities and the entertainment it provides. Many neighboring communities take pride in the ability to visit all the amenities Centennial Hills has to offer.

This community is located in the Northwest corner of Las Vegas, a favorable location only 18 miles away from the Strip and even less from Downtown Las Vegas. Homes for sale in Centennial Hills Las Vegas offer amazing features and views of the surroundings.

If you feel like spending the night in the city lights of Las Vegas, world-class gambling and entertainment are only a short drive away. You can even visit the famous Fermont Street that is only 25 minutes away from the community.

However, if you stay near your home you still won't be out of things to do, as there are plenty of great local bars and gambling sites to check out to include Sante Fe & Texas Station Resort and Casino.
Centennial Hills Community

In terms of transportation, the community itself is well connected and features a great network system. It provides easy access to highways and bus transportation throughout the community as well.

Taxi services are also available within the community, even though Uber doesn't operate in this area yet. Also, for those driving their own car, the community offers free public parking everywhere!


Besides various leisure activities and amenities, in this community you will find upscale, elegant homes that combine luxury and functionality. Houses for sale in Centennial Hill Las Vegas include town homes, single family homes, larger estates and even million dollar house ranch homes!

If you're looking for a community that is away from the city hassle but you don't want to go too far and you still want all the dining, shopping and leisure amenities to be nearby, Centennial Hills is the perfect home for you!

Centennial Hills Community Features
Centennial Hills Parks
Centennial Hills Library
Centennial Hills Hospital
Centennial Hills Shopping
Centennial Hills community is most popular for is the abundance of parks and green areas with beautiful landscaping. The most popular parks of the community include the main Centennial Hills Park, the Mountain Crest Park and the Majestic Park.

For example, the main park is where the Centennial Hills Children's Arts Festival is hosted, where your child can enjoy and explore their creativity.

On the other hand, the Centennial Hills Park offers fun playgrounds for children, picnic areas, volleyball courts, soccer fields and great dog parks. This beautiful park provides all the amenities you need for great outdoor fun with your friends and family!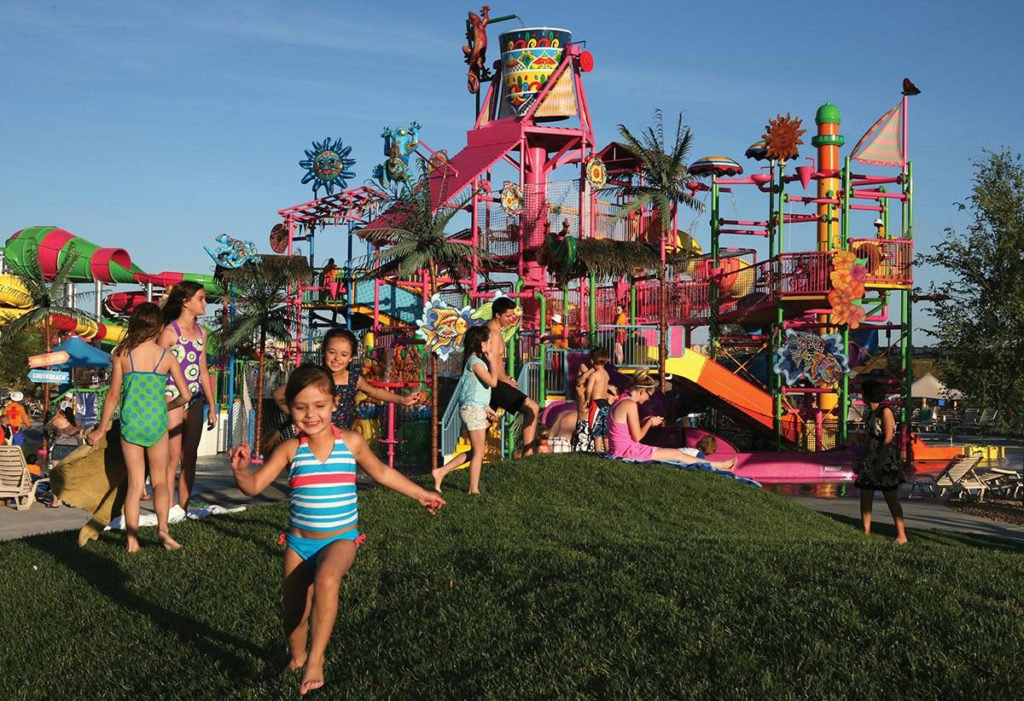 The beautiful surroundings provide great mountain views from the residents to enjoy as well as nearby locations suitable for picnics and field trips. As a family-friendly community, Centennial Hills real estate ensures safety for the pedestrians as well. You can enjoy the safe sidewalks and miles of bike lanes for cyclists.
"This park is one of the nicer park I have seen in the North West area of Las Vegas. They have plenty of parking. There are numerous picnic areas, sandy volleyball courts, soccer fields, water play areas, and Jogging/Walking path with interpretive signage describing the historical significance of the area.There is an Amphitheater with grass seating for more than 3,000 Concession stands. They play movie and concerts here.""Well-maintained, clean and quiet, when I went there last weekend. Lots of open space. Great area to BBQ, chill, get together or picnic.They also have cute little water machines for the kiddos. The library is nearby." Centennial Hills Park Reviews
For more leisure activities, you can visit one of the many nearby museums. However, if you want to enjoy the nature outside the community, you can visit the nearby Red Rock Canyon National Conservation Area for a great outdoor adventure.


If you're a fan of golfing, you'll be happy to know that as a resident of the Centennial Hills community you will have nearby access to world-class golf courses such as the Painted Desert Golf Club and the Silverstone Golf Club. Another interesting event is the Farmer's Market held in the community each Saturday.

Furthermore, if you're looking for more recreational activities, you can head over to the Mountain Ridge Park, which is a 32 acre park located on the Durango Drive. This area offers a lot more than amazing landscaping and beautiful views.

It features several ball fields and tennis courts, a skate park and a roller-hockey rink, as well as a snack bar! For all your shopping needs, there is the Centennial Center Shopping Plaza. This large, 900 000 square feet shopping center is sort of the focal point of the community, featuring high end retail stores, entertaining amenities, world-class restaurants and even a movie theatre!
Centennial Hills Community
Impressively, the Centennial Hills community is the home to the largest hospital in the Las Vegas Valley, the Centennial Hills Hospital Medical Center. Therefore, you will have professionals nearby, ready to help improve your health and well being!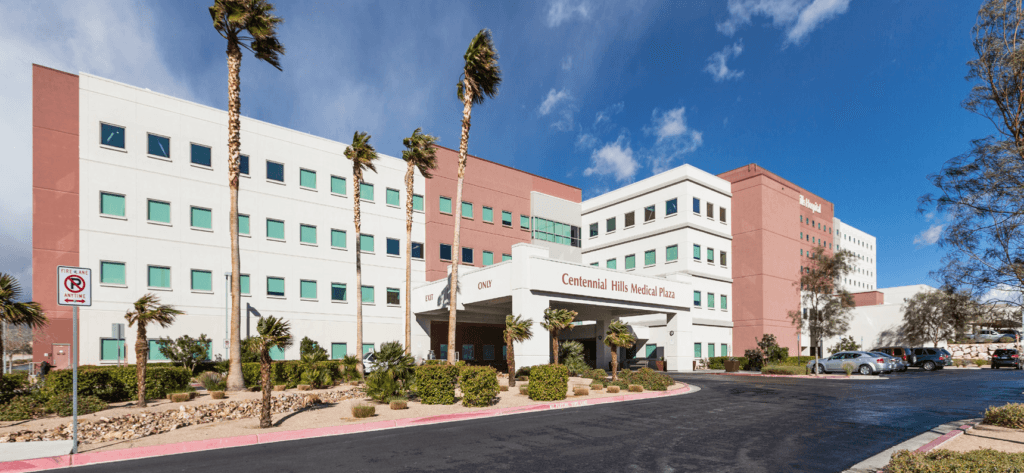 "I was recently a patient at Centennial Hills Hospital (24 hour observation) and I cannot express enough how grateful my husband and I were with the care and treatment I received and how well he was treated! I live out of state so this was a very unexpected turn of events for us. The care I received was exceptional and the entire staff went above and beyond to make sure all my questions were answered, ensuring my comfort/safety, and kept me informed on upcoming procedures and times. Bedside report was done as well as hourly rounding. Being a nurse, I know how important these are to ensure patient continuity of care. " Centennial Hills Hospital Reivew
Centennial Hills Schools & Library
For those looking to move to the community with children, besides great leisure activities, the children will have good educational opportunities, as the Centennial Hills is a part of the Clark County School District. As the largest one in the country, this district includes only the top schools.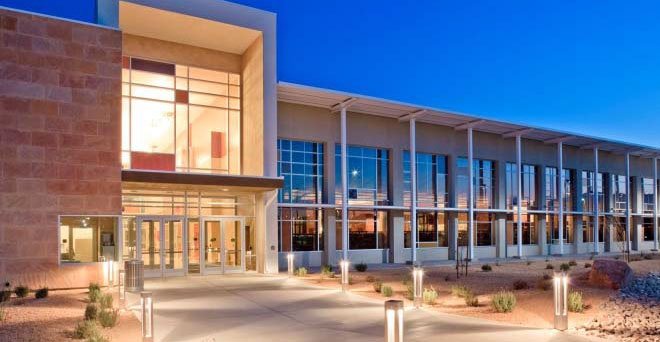 "I love coming to this library. Spacious, ample computers, private rooms to study in, areas for the the young ones to play and read, seating along the windows on both sides, super easy check-out/in system, an art gallery that tends to go with the seasons, a bookstore, calendar of events, vending machines, and a partidge in a pear tree (I tend to end my sentences with that line when I feel the list is ongoing) lol." - Centennial Hills Library review
Overall, the Centennial Hills homes are a great option for families looking to move away from the city hassle, yet still stay close to the center of the events. The community offers a lot of opportunities for children, from leisure to education, as well as great health care services and a good transportation system.

The abundance of lush parks makes the Centennial Hills one of the most desired communities for nature lovers. If you're a fan of the outdoors, you will never get bored of exploring the amazing parks situated in this community.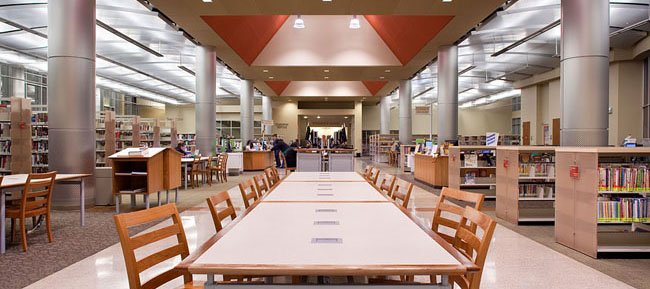 I've been to many libraries in this valley, and it's certainly worth coming to!
As one of the newer residential developments in the North area of Las Vegas, Centennial Hills offers great housing options and a wide array of amenities. Whether you prefer golfing, gambling, shopping or visiting parks, Centennial Hills has got it all!

Besides, thanks to its perfect location, you will only be a short drive away from the Las Vegas Strip where the world-class entertainment goes down! Landscaping, amenities and great opportunities make this community so desirable for newcomers.

The housing options and designs are what make people stay as there is small to large homes creating a diversity in the community. Make sure to keep an eye open for mls real estate listings and open houses to find your dream property in this gated community. The community offers many open floor plan models in various sqft sizes, including single story and two-story properties.
Searches Related To Centennial Hills Homes for Sale
Summerlin homes for sale
Painted Desert Las Vegas
Homes for sale 89149
-
We Specialize in Condos and Homes for sale in Centennial Hills Call 702-882-8240