Canyon Fairways Summerlin
We Specialize in Canyon Fairways Summerlin Homes
ℹ️ More Information
Canyon Fairways Summerlin
December 3, 2023
$3,850,000
Med. List Price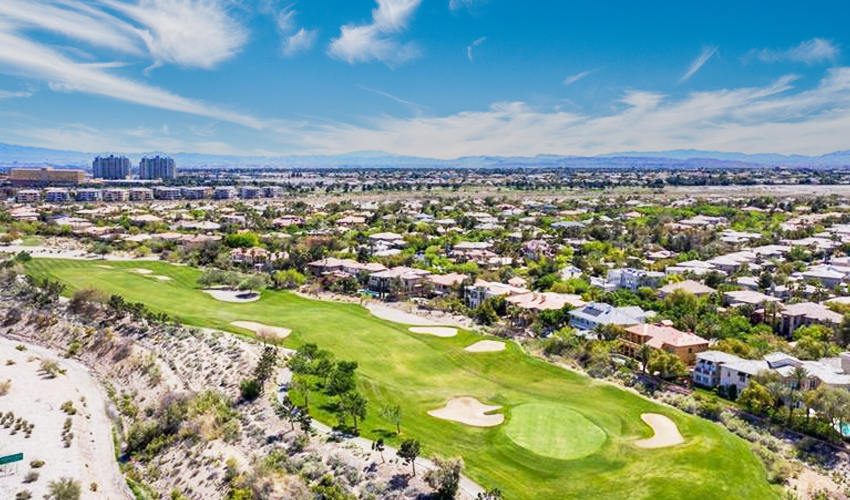 What and Where is LV Canyon Fairways Homes?
Canyon Fairways Summerlin
Canyon Fairways Las Vegas homes for sale, guard gated community with 181 homes of pure luxury. Located in The Canyons Village of Summerlin. Each home is custom in design, and the community offers amenities such as 24 hour private guard gated, tennis courts, several parks, barbeque area and spectacular views of the Tournament Players Club (TPC) Las Vegas Golf course.

A world class course, honored by Golf Digest as one of the "Best Places to Play", the Bobby Weed and Raymond Floyd design is sure to take your breath away. Come see why so many Las Vegas Luxury home buyers choose Canyon Fairways as home.
For those looking at Canyon Fairways Summerlin, there is potential interest in checking out similar listings in The Paseos Summerlin Houses, The Cliffs Summerlin Las Vegas and Stonebridge Summerlin Homes.
🏠 See LV Canyon Fairways Homes for Sale ⬆️
Canyon Fairways Summerlin Homes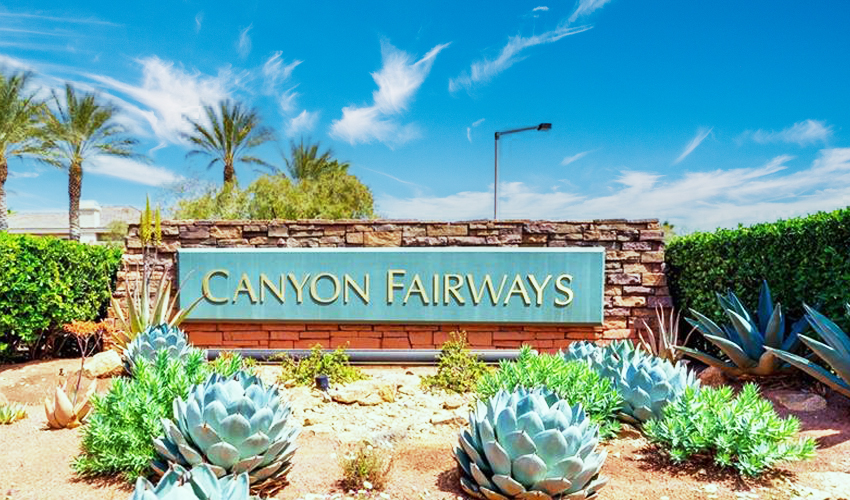 Located in southwest Las Vegas, Nevada, Canyon Fairways is a community that forms a part of the larger village known as The Canyons. The village is situated within the most popular area in Las Vegas, the master-planned community of Summerlin.

Besides luxurious homes and real estate properties, The Canyons village is known for its desert topography surroundings that make for perfect views from the community. Back to Canyon Fairways, this guard gated community features an abundance of luxurious homes and real estate lots available for building custom properties.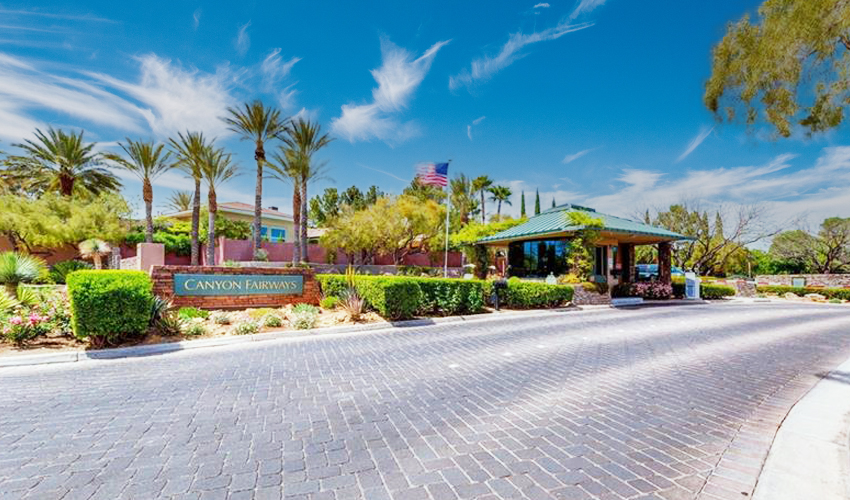 It is located right by Tivoli, more specifically on the Canyon Run Drive. Its nearby amenities include the JW Marriott Las Vegas Resort, the Rampart Casino and, most importantly, The TPC Canyons public golf course.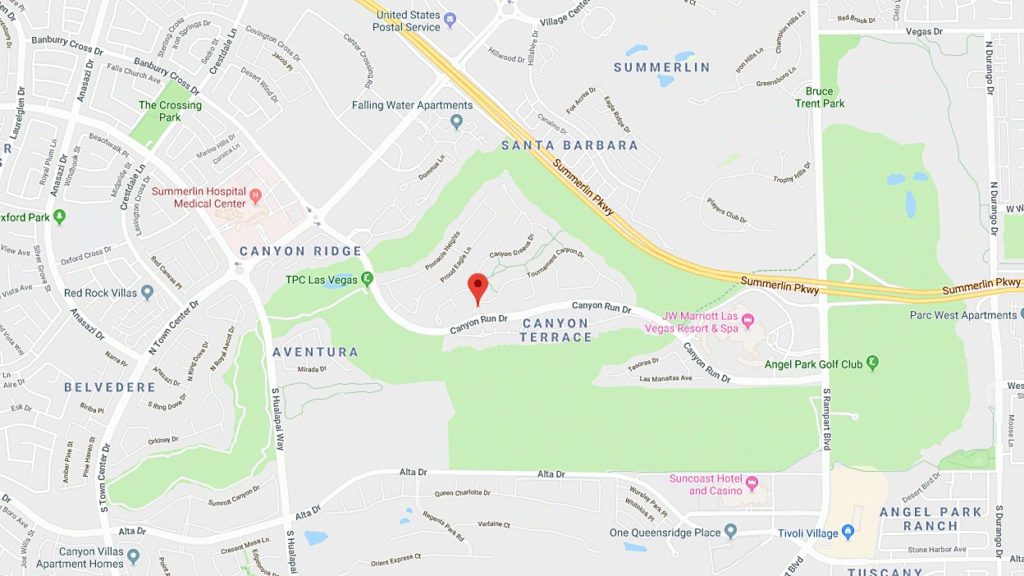 Besides all the great amenities in close proximity to Canyon Fairways, this upscale community features amenities of its own. Within its gates you will find two lighted tennis courts, a half-court basketball courts, parks with picnic areas, walking as well as biking trails and much more!
Close to the community is The Canyons Center, a large, 207 00 square feet business center with plenty of room for meetings and events. This is one of the amenities that attracts many businessmen and entrepreneurs to the area of Canyon Fairways.
However, the biggest attraction of this luxurious community is the grand golf course. All golf enthusiasts will be happy to know that The Canyons Village is home to Tournament Players Club or TPC for short at the amazing Canyons Golf Course.
Canyon Fairways Summerlin Community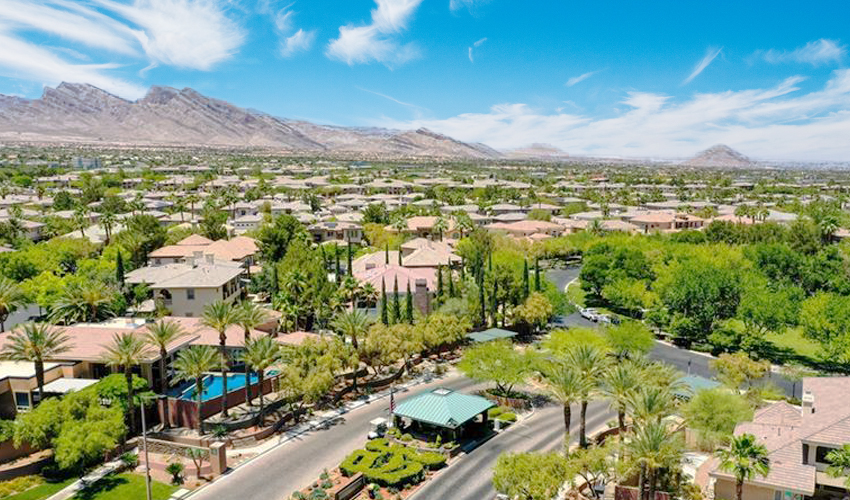 If you're looking for your dream home, Canyon Fairways is one of the best locations to consider. Here you can have a custom home built according to your desires and requests, with all the designs and features you want it to have. There is no doubt that all properties in this guard gated community meet the highest standards of luxurious living.
Each Canyon Fairways home for sale has a starting price of around one million dollars. However, once you have you dream home with the beautiful views of the Las Vegas desert, you will realize that a property in this area is truly worth the money. It is not only the property and its designs, appliances and furnishings you're paying for. It's the location, the beautiful landscape of the community and all the amenities that come with it.
Canyon Fairways Community Homes VIDEO Overview
Most homes in the Canyon Fairways community were built around 2001, even though there are still plenty of real estate lots available for sale and custom home building. Furthermore, most properties feature a private pool and other luxurious additions which can be added to your custom property, if you decide to request so.
What's so beautiful about purchasing a real estate property in this community us the freedom you have in building and designing it. On top of that, there are plenty of other benefits to living in Canyon Fairways. One of those benefits is the fact that this is a guard gated community, meaning it is secured and under surveillance 24/7.
Besides safety, the community consists of upscale residencies and people living that standard of luxury. Therefore, you will get to socialize and meet people who are like-minded and possible share the same interest as you do.
Here are Canyon Fairways Features
24-hour guard gated entrance
Quiet and tree-lined streets inside community
Six-acre park with tennis and play areas
Back up to the park area in the community
Surrounding environment that include mountain and golf views
Nice combination of families, golf frontage and single stories
Canyon Fairways Summerlin Las Vegas Neighborhood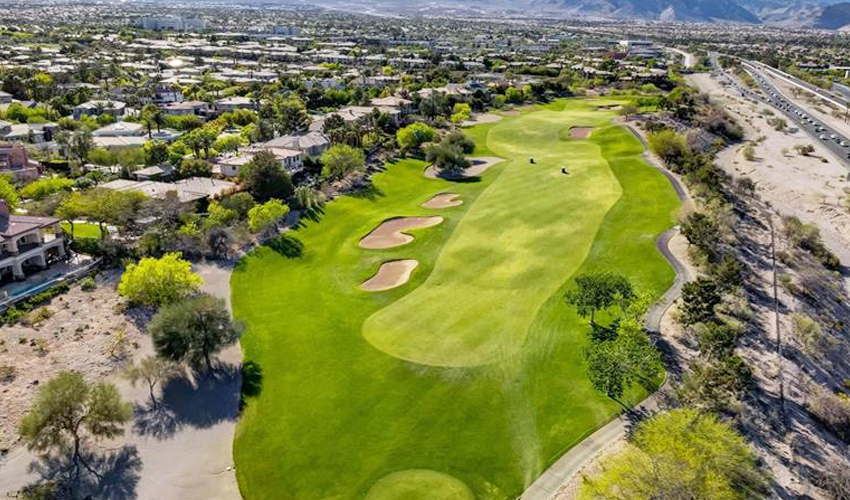 This 18-hole golf course along with the PGA owned and operated golf club is open to public, meaning the residents of the Canyon Fairways community can enjoy golfing on one of the most famous, world-class golf courses. Besides golfing, residents can enjoy various recreational activities at the Cottonwood Canyon.
This 70-acre park features plenty of open space for all your recreational needs. The residents can enjoy playing different sports, having picnics with friends or family or walking / biking down the beautiful Canyon trails. The Covington Cross Center is also located near the Canyon Fairways community.
This is a large commercial retail center that will satisfy all your shopping needs. Therefore, as a resident of the Canyon Fairways, you wouldn't have to drive for an hour to go on a shopping spree, as all important amenities are situated near the community.
In Canyon Fairways Neighborhood you can go to TPC Canyons Golf Course

"The course is in wonderful shape. They obviously pride themselves on course condition and it shows in the fairways and greens. Unfortunately for me on this day I also got to see many areas off the fairway. They were well maintained as well." - TripAdvisor
Besides all these amazing amenities, what attracts many people to this area is the abundance of available real estate lots and housing properties. This community features a variety of custom homes that go up to several millions of dollars in price. The luxury and design of these properties are impeccable, making this community one of the luxurious custom home communities in Las Vegas.
The greatest benefit of purchasing a lot in Canyon Fairways is the fact that you can design your dream home and have it built in this perfect location, just the way you like it. Each home in the Canyon Fairways features more than an impeccable luxury. Homes in this community feature state-of-the-art appliances, modern designs, luxurious amenities and impressive views of The Canyons' desert areas.
There is a top-rated Rampart Casino in the neighborhood of Canyon Fairways Community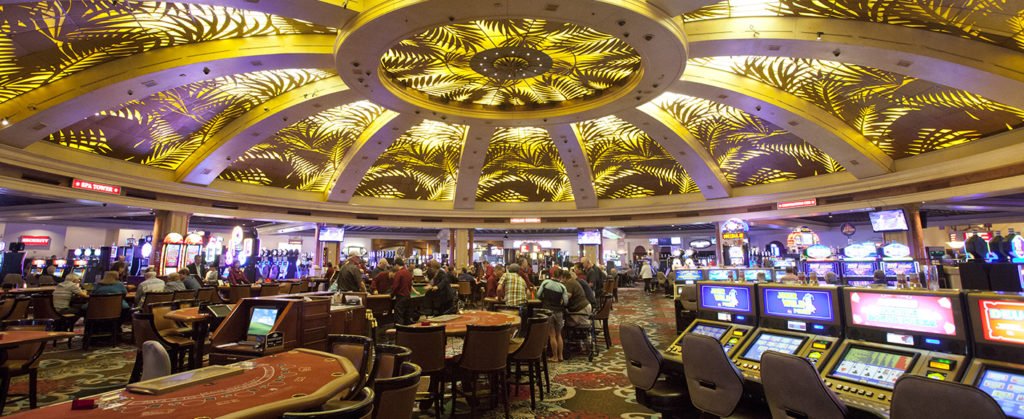 "This is a great locals casino located in the west side of Las Vegas. They have a nice gaming area with great dealers. A couple bars and the restaurants here a very nice. I've been here several times whether gambling, watching sports, doing a stay-cation or eating in the coffee shop, steakhouse, Irish Pub or just chilling at the pool. It's always amazing. I'm also very happy with the host Patty and a dealer named Steve (at night). The customer service and quality of employees here is TOP NOTCH." - YelpReview
Canyon Fairways Community Homes in Summerlin Las Vegas
Guard gated communities are usually quiet and peaceful, which is why Canyon Fairways is a great place for families with children. On top of that, with the restricted access due to the gated entrance, only the residents and their acquaintances can enter the community, which adds onto the safety of the people living within the gates.
Besides security and beautiful, luxurious custom homes, another benefit of living in Canyon Fairways is the community's perfect location. Even though all the relevant amenities are located within the community, outside the gates you will find plenty of facilities and areas worth visiting. From the famous Las Vegas Strip to all the amenities in center of Summerlin, there is so much to do that you will never run out of ideas on how to spend your day.
Furthermore, if you're a fan of golfing, living in Canyon Fairways will allow you to have close access to one of the few PGA owned and operated golf courses that are actually open to public. If you're aiming for a real estate property in the area of the master-planned Summerlin community, the Canyon Fairways is certainly an amazing option to keep in mind!
Contact us for more data relating to real estate listings held by brokerage firms. If you are interested in Las Vegas NV real estate for sale on this web site, get in touch with us to learn more about the currently available Canyon Fairways Las Vegas Homes for Sale.
Searches Related to Canyon Fairways Summerlin
Summerlin Homes for sale
Queensridge Homes
Tournament Hills
We specialize in Canyon Fairways Summerlin in Las Vegas
Call - 702-882-8240.